Panfeliss
37m | Mengi-Yay | 2009 (2021)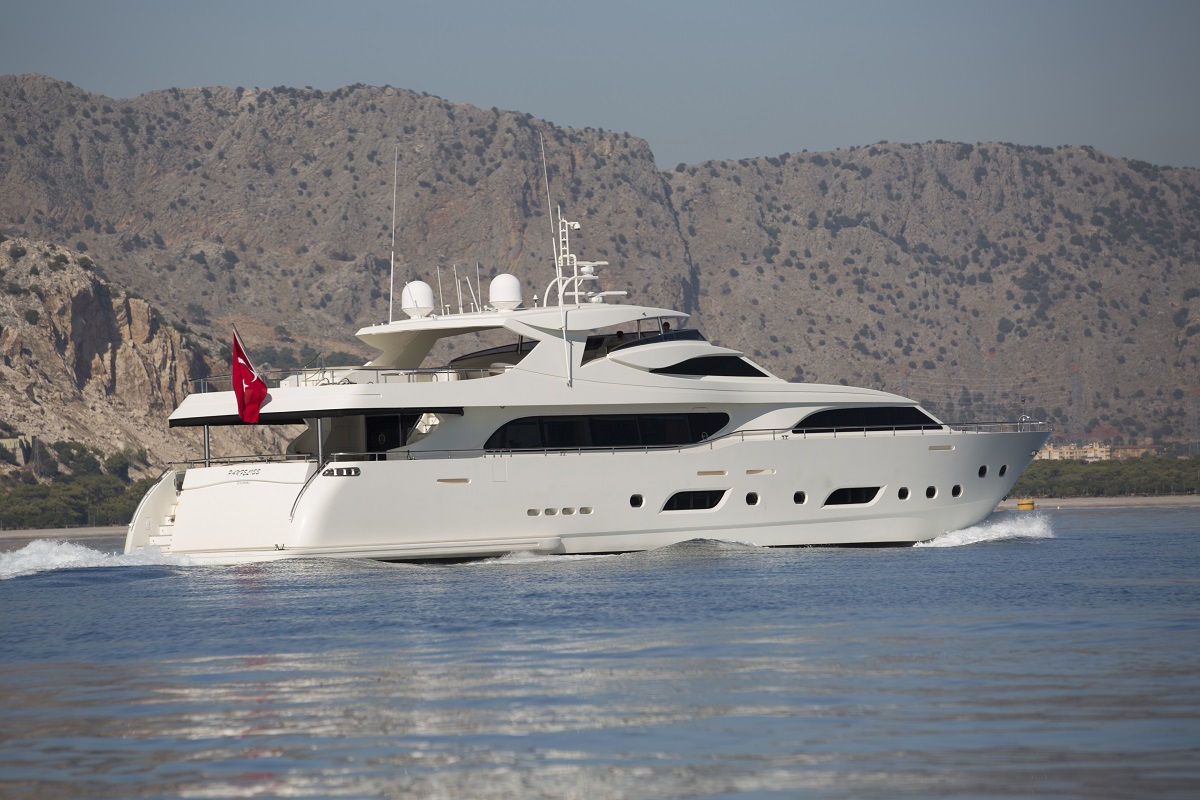 The elegant MY Panfeliss has been cruising the Turkish coast and Aegean Sea since her launch. Previously named MY Kivircik, she was custom built by the ever innovative Mengi-Yay shipyard in Turkey, which was founded in 1964 and has nearly 200 yachts to its name.
The company originally built its roots constructing wooden fishing vessels, and over the years has been a pioneer in the implementation of new technologies and materials and today it is one of the largest yards in existence (nearly 20,000 square metres), specialising in both new builds and refits on yachts up to 130 metres in length.
MY Kivircik was sold to new owners in 2014 and christened as MY Panfeliss. Along with her new name, she underwent a custom design overhaul and full refit in 2015 and the result is a prime example of everything that Mengi-Yay represents - technical precision combined with elegance and comfort. The result is a totally streamlined vessel, pleasing to all tastes and catering seamlessly to families, children, couples, or party goers.
Turkish Born and Bred
Panfeliss boasts a mahogany hull and a GRP (glass fibre reinforced plastic) superstructure, meaning the yacht retains a classic beauty with the gel coated wooded exterior which boasts exceptional resistance to age and cracking, as well as a lighter weight thanks to her modern construction.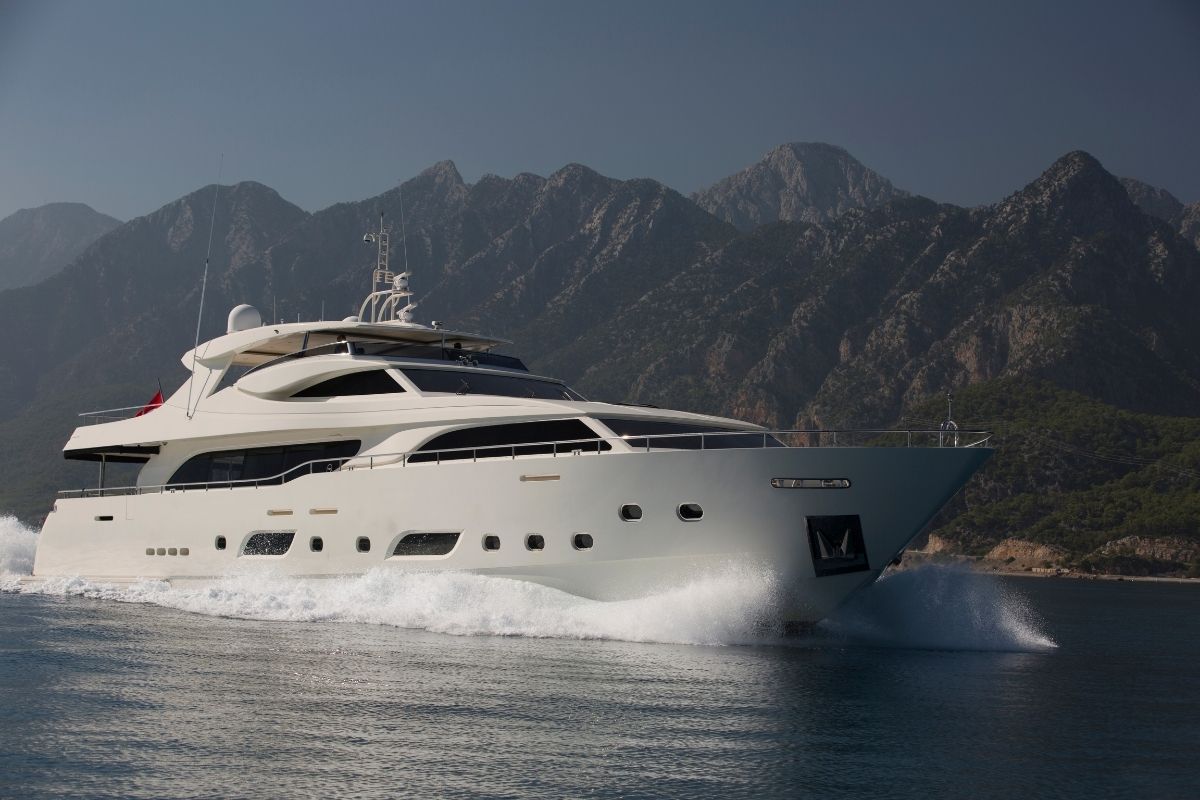 Measuring 37.5 metres in length, the superyacht is equipped with ultra-modern stabilisers which guarantee practically no roll and therefore no motion sickness. That said, the double MTU engines promise a cruising speed of 20 knots and a max speed of around 24 knots. From Bodrum all the way down the Turkish coast to Antalya, a 680 nautical mile range means that guests can explore far beyond the closest port if the adventurous spirit ignites.
Having grown up in Rize and working along the Greek and Turkish coast for over 20 years, Captain Mehmet can take guests to the most beautiful and remote spots in the area. Whether it's group of friends looking for the best party, a family hoping to take in lush landscapes and explore historical villages, or a couple seeking seclusion, your all-star crew knows exactly where to go. Bow thrusters ensure the utmost maneuverability at low speeds, so docking for a private lunch on that hard-to-reach island is no problem whatsoever.
A Classic Beauty
The interior of MY Panfeliss is all about soothing colors and luxurious materials. The yacht can accommodate up to 12 guests in five cabins, and generally runs with six crew for charters, but there is a possibility of taking on one more depending on the guests' wishes.
Thanks to her eight-metre beam, Panfeliss also boasts an unusually spacious living area with panoramic views, so enjoying an early morning coffee in the salon is a special moment to be savoured no matter what your destination may be. With impressive leisure and entertainment features as well, she is a yacht that has been constructed with a little bit of everyone in mind.
Tech savvy kids, professionals in need of the latest technology, or families and friends simply searching for that seamless experience will all be well taken care of. She comes equipped with all the latest gadgets too - Wi-Fi throughout, iPads and Apple TV are all on board – so be sure to enjoy a cozy family movie night while onboard, or party the night away in her chic salon.
Panfeliss' master suite spans the beam, two VIP cabins, two twins and one pullman bed, with all rooms decorated in beige and blue, and accentuated with high quality woods and upholstery. Guests will notice a modern crispness combined with a traditional comfort that is sure to delight the most discerning charter guest as well as making families feel at home.
Culinary Genius

Chef Ahmet Kol has a wealth of experience in the industry, and his extensive travels are reflected in his cuisine. An expert in creating delicious native Turkish surprises, he is also completely at ease catering to any culinary request, no matter how big or small. Kids and teenagers can often be found sneaking into the kitchen to sample homemade cakes, ice-cream, and chocolate bars.
The exterior of the yacht, which spans two and a half decks, is private and inviting and boasts modern, clean lines. The aft deck dining area is perfect for alfresco lunches and can be fully covered in case of unwanted weather. According to Captain Mehmet, guests tend to spend the day in the water or relaxing on the fly bridge where their every need is taken care of by the outstanding crew. Guests on board MY Panfeliss constantly comment on the wonderful crew and the great camaraderie they share, taking care of all guest needs with excellence.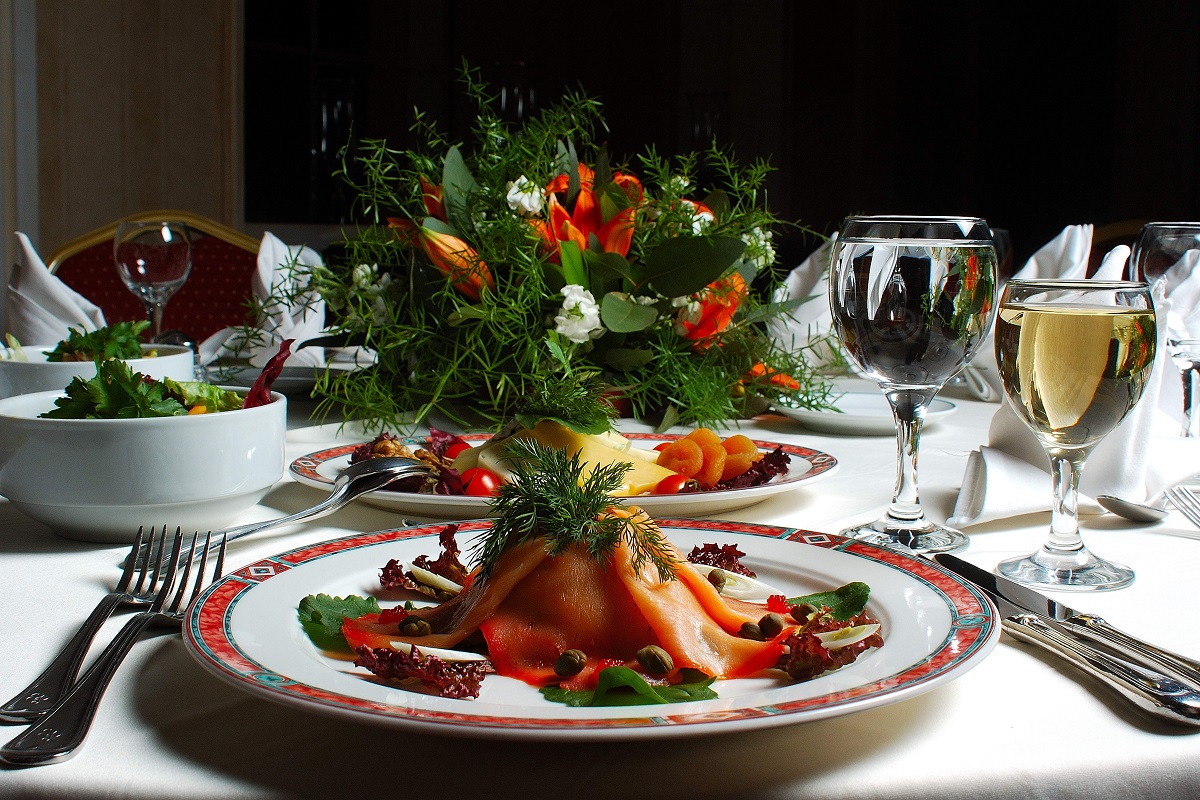 Fun on the Water
While the stewardesses can generally be found on the sundeck serving up cocktails and music, the deckhands are ready to show guests a good time out on the water. The crew is not shy about the fact that one of the main focuses of the yacht is watersports, and they are keen for everyone to give the numerous water toys a try. Whether you are an experienced player or just a beginner, the deck crew are highly qualified to show you the ropes. Just a few of the toys to be found in the garage include an Avon Seasport Jet Tender, a SeaDoo, a SeaBob, a wakeboard, banana, and donut, not to mention water skis, inflatables, and diving/snorkelling equipment for both adults and kids.
In addition to all that, Captain Mehmet worked for over 10 years captaining fishing vessels and is still extremely passionate about the sport. Panfeliss is equipped with high-end fishing equipment including rods and harpoons, and he or any of the other deck crew are always excited to help guests fish for their lunch…or just for pleasure of course.
The Experience of a Lifetime
MY Panfeliss is a modern, well built, professionally run yacht that will tempt guests back year after year seeking yet another unforgettable charter holiday experience. The owner and crew work tirelessly behind the scenes ensuring the yacht is impeccably maintained and always in perfect working order.
The captain, engineer and a deckhand have been on board the yacht since it was built, knowing every intimate part of the yacht. Guests will enjoy being lavishly pampered with the finest, cuisine, service and amazing experiences imaginable on board a yacht or in the water.