Morning Star
36.5m | Sanlorenzo | 2018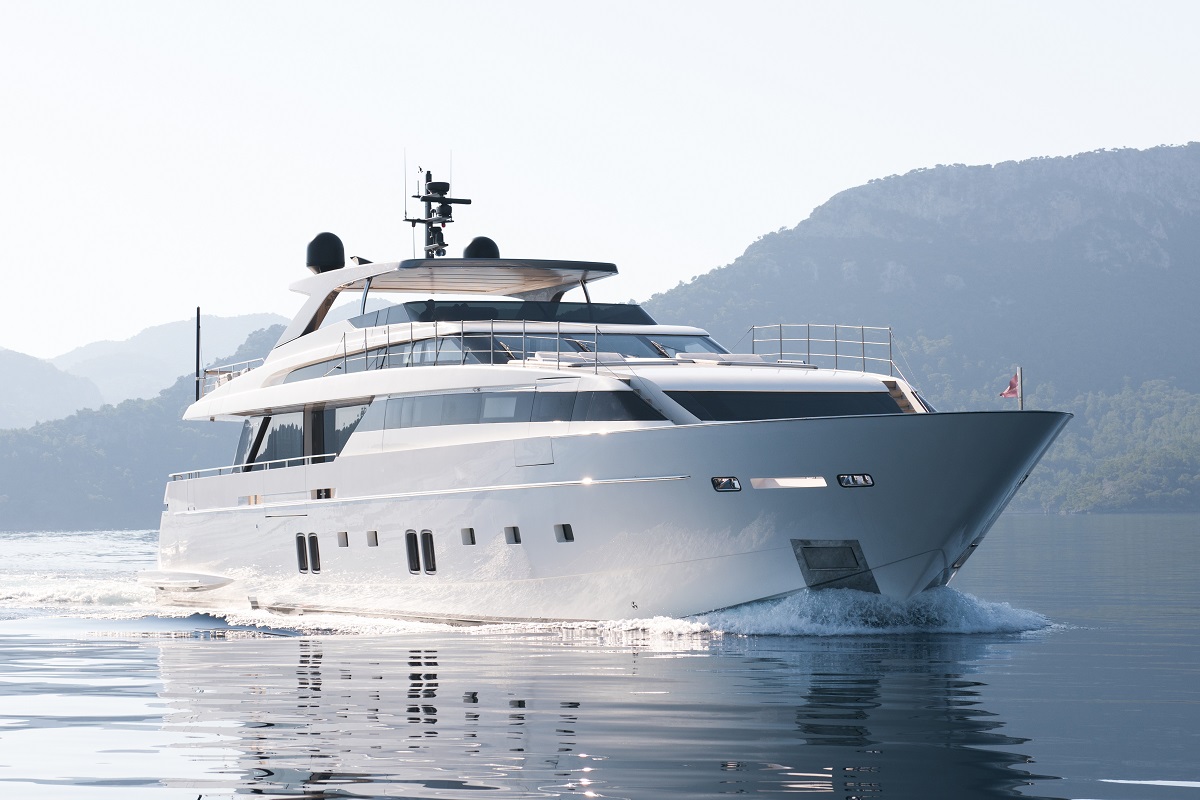 The stunning 36.5 metre Morning Star is a favourite child of the Sanlorenzo SL118 series. A strikingly graceful yacht with her own distinct personality, she is perfectly in tune with the boat builder's well known philosophy of bespoke craftsmanship and uncompromising standards of quality.
For those who are unfamiliar, Sanlorenzo, now one of the world's top names in yachting, was launched in 1958 near Florence, by Gianfranco Cecchi and Giuliano Pecchia. Evolution was inevitable. In 1972, Giovanni Jannetti took over and expanded operations to Viareggio, and in 1985 the company launched their first fiberglass vessel, a precursor for what was to come a mere ten years later. The stunning SL100 was born in 1995, and with this the house opened its doors to a whole new market. The bright, shining Morning Star is part of this iconic family.
Now with three divisions – Ameglia, Viareggio, and Massa, with a headquarters on a natural reserve in La Spezia, Sanlorenzo has continued to grow in prestige, climbing Boat International's prestigious Global Book Ranking, solidifying them as one of the most sought after boat builders in the world today. They have a solid reputation for creating shapes that quickly become classics, while always respecting changes in the market and seamlessly integrating technical innovation.
Since the beginning Sanlorenzo has been about quality above quantity. The shipyard has around 1000 yachts to its name since the 50s, and they cater to approximately 50 clients per year. This highly selective process allows the customer an unrivaled level of customization and expertise.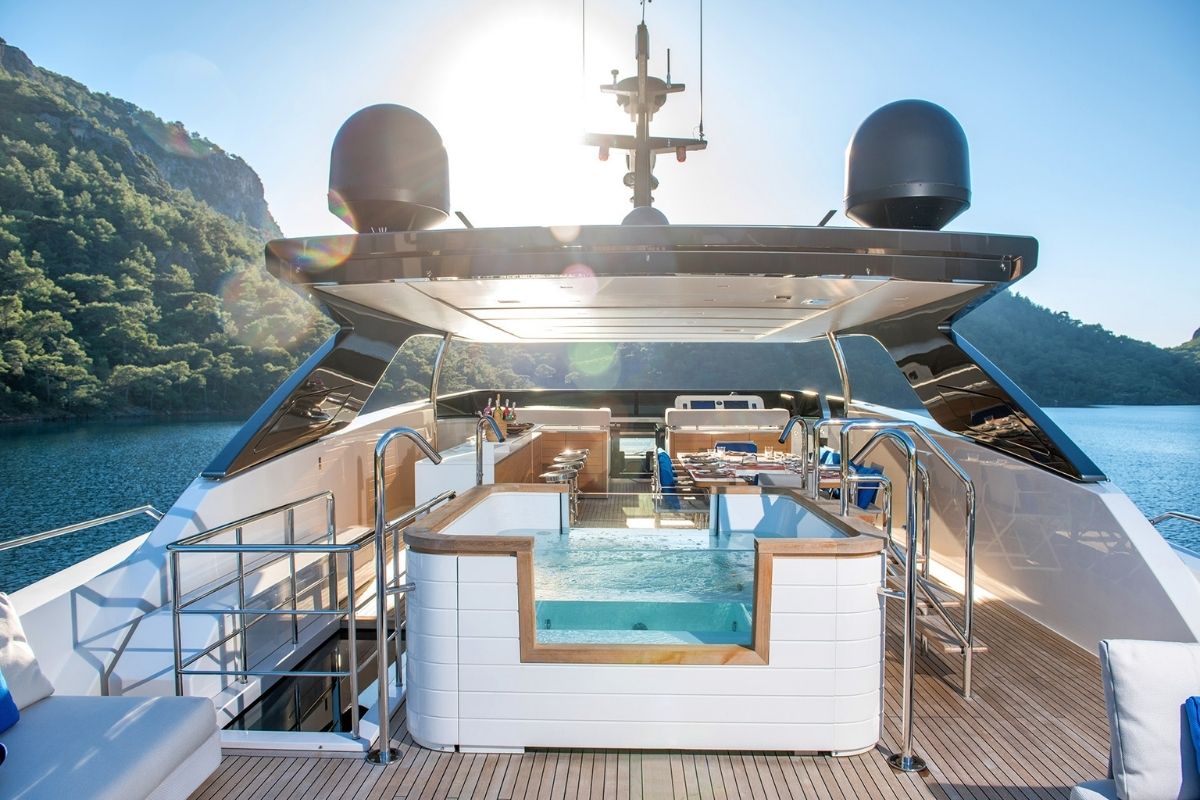 Innovation Meets Modernity
The SL118 hit the market in 2013, hailing itself as the flagship of the SL fiberglass range. In the words of her design team, "The style of SL118 shows an extended modernity and a spread of innovation throughout all of the boat." This contrasts effortlessly with her peaceful lines, resulting in a highly sophisticated vessel with a clear identity, while always keeping in focus the eye and style of her owner.
The conception of Morning Star was no different. She boasts a GRP hull and superstructure as well as two MTU engines providing a max speed of 26 knots. A nearly 2000 nm range means that there are few limitations on adventure. The interior and exterior design are a result of a masterful collaboration with Francesco Paszkowski. Research, experimentation, and balance – these are the words of the designer himself when asked to put his philosophy in a nutshell. Born in Milan and a student of Spadolini, Francesco opened the doors of his studio in 1990 and his name has since become a reference in yacht design.
Needless to say, the two houses undeniably share a philosophy of bespoke creativity, attention to personal style and detail, and an obsessive adherence to the very latest trends and innovation. The result, the 36,5 meter Morning Star, is proof that the marriage is to last.
When seen cruising the Turkish blue waters, her exterior lines are polished and slightly aggressive, giving way to one of the most welcoming interiors on the charter market. A 7.6 metre beam provides impressive volume and ample space to receive up to ten guests, and each room has a nautical airiness that commands relaxation. The main salon is filled with touches of wood and white, as well as large windows providing magnificent views. The full beam master suite can be found on the main deck forward and is decorated in the same simple luxury as is found on the rest of the yacht. State-of-the-art terraces unfold from the master cabin, allowing private access to the spectacular views of the Med. In addition to her owner's suite, Morning Star can also welcome eight additional guests in two double and two twin / double (convertible) cabins, located on the lower deck. Everyone is looked after by a highly experienced crew of seven, led by Captain Engin Mukan.
Captain Mukan has a long history with the sea. A student of the Naval War Academy, he had a career in the Turkish Navy until 1988 and then turned his talents toward the yachting industry. He successfully started his own company in 1994, skippering small charter boats and executing deliveries before joining MY Morning Star in 2019. Coming from a military background, Captain Mukan is extremely focused on the well-being of the yacht and uncompromising when it comes to the safety of his guests and crew. This philosophy goes hand in hand with that of her owner who also pays meticulous attention to every detail regarding the running and maintenance of Morning Star. The two make an ideal team.
Captain Mukan knows that a guest's time on vacation is precious and highly anticipated, so every moment counts, and he has chosen a stellar crew who follow him loyally in this endeavor to provide the best "Mediterranean Blue," experience as he calls it. In the Captain's eyes, one of the biggest roles of a yacht crew is helping guests create memories. And perhaps no one is more influential in this than the chef.
The Crew For You
Your culinary voyage on board Morning Star is the work of Chef Kaan Hasozbek. A trained chef since 2005, Kaan began his career serving in restaurants and hotels before being drawn to the back of the house. One lucky day, a friend asked him to come and do a demo on a superyacht, a world he knew nothing of. Right away he realized that he loved being at sea, and he has never looked back. Inspired by the likes of Marco Pierre White (often recognized as the first celebrity chef) and owner of the notorious Fat Duck, Heston Blumenthal, Chef Hasozbek has managed to integrate the style of his British heroes with his strong Mediterranean roots. This collaboration is well suited to cooking at sea, where a chef must learn to be creative and often improvise with whatever happens to be local or in season. In his own words: "fusion cuisine is a chef's best friend."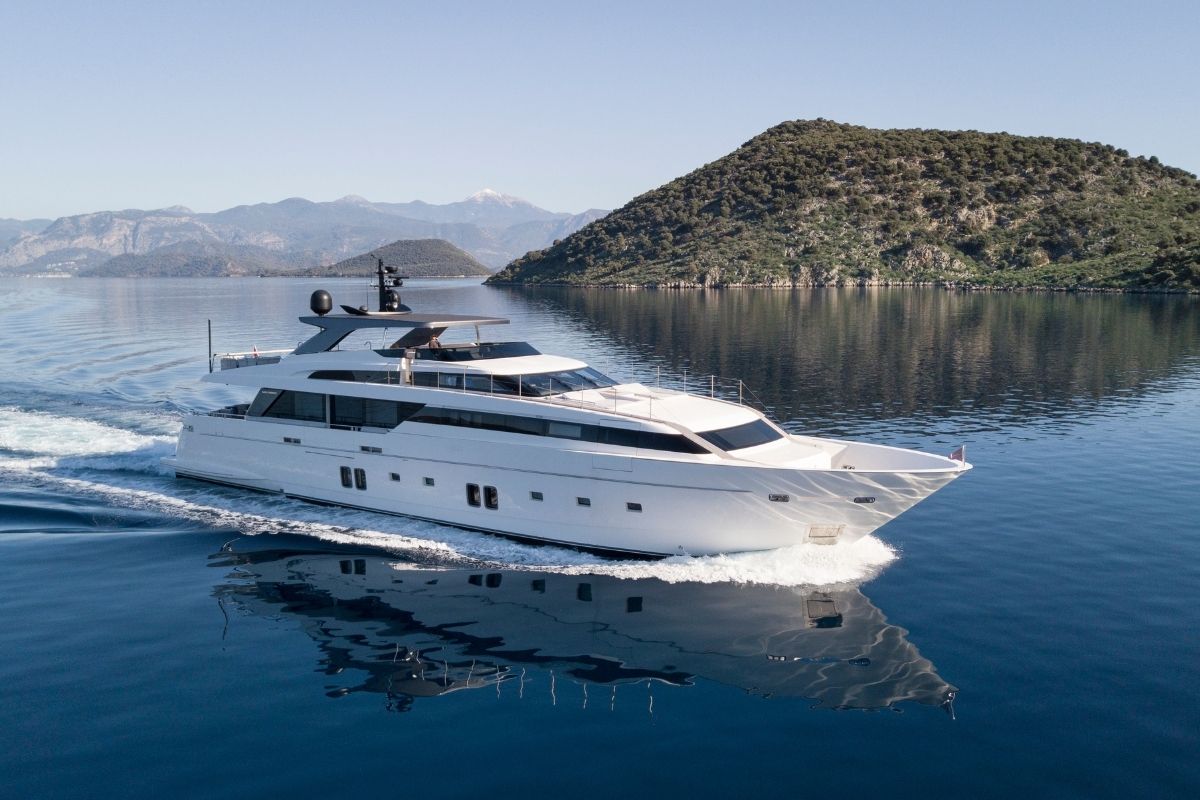 Whether he is spoiling the kids on board with their favorite treats or creating a masterpiece with the caviar from a freshly caught blue lobster, it's all about the guests – and communication is key. Chef Kaan chats with his guests every morning to get an idea of their desires and delights, as well as working hand in hand with his Chief Stewardess to make sure timing and transitions are seamless. And this attention to detail doesn't stop in the galley. The deck and interior crew of Morning Star are always on call to anticipate their clients' next move. Whether sunbathing on the front deck, relaxing in the fabulous glass-sided jacuzzi, grabbing a drink from the bar, or playing with the numerous water toys in the garage, guests are looked after with the utmost care and discretion.
Morning Star is most at home in Greek and Turkish waters, and this is where Captain Mukan really comes to life. He might introduce you to the breathtaking Gocek Bay or find a secluded anchorage near the historical ruins of Kekova. No matter where the Morning Star takes you, it is certain that your voyage will be unforgettable – from the smallest attentions to the most spectacular sights.
Captain Mukan says that one of his very first charter guests from over a decade ago called him recently to say thank you – for introducing him to the sea and ultimately making him a happier man. This passion is alive on board MY Morning Star…and yours to discover.