Morning Star
36.5m | Sanlorenzo | 2018
Chef Kaan has worked in the culinary industry for more than 15 years, having had a strong passion for food since he was young. Naming Marco Pierre White as his hero, he loves to experiment with different cuisines, creating one-of-a-kind dishes that guests won't have tasted anywhere else in the world.
An advocate of healthy food that doesn't compromise on taste, he works with the freshest of meats, fish, fruit and vegetables to ensure quality is never compromised, and loves pairing wines to ensure a perfectly well-rounded and delicious meal. His speciality? Steamed rock bass rolled with grape leaves. Delicious!
Nothing is left to chance when it comes to a culinary experience on board Morning Star, with Chef Hasozbek believing open communication about guest preferences and tastes is the key to success. "My wealth of both restaurant and hotel experience means I have been trained in and worked with many different varieties of cuisine," he explains. "My inspiration comes from my guests, and I will always prepare my kitchen and do my shopping according to their wishes and preferences. Daily chats and communication mean I can combine my ideas with their tastes and the end result is always fantastic."
Here Chef Kaan discusses the influences behind his style of cooking, and how it's his passion to provide mouth-watering menus for a guests of all ages.
Tell us a little about your background?
I'm 35 years old and I am lucky enough to do what I love as my profession. I started working in the culinary industry in 2005, and over time I've mastered many different cuisines.
What motivated you to become a chef and where did you train?
I've had an enormous interest in cooking ever since I can remember - I would always experiment with food while my family was away from home. I then started working as a steward in a restaurant before receiving my diploma from City & Guilds as a cook. The more I experienced and studied various food cultures, the more I fell in love with cooking.
Who are your chef heroes and who has influenced your style of cooking?
Marco Pierre White is my hero, yet Heston Blumenthal's approach to food has always had the biggest influence on my style of cooking.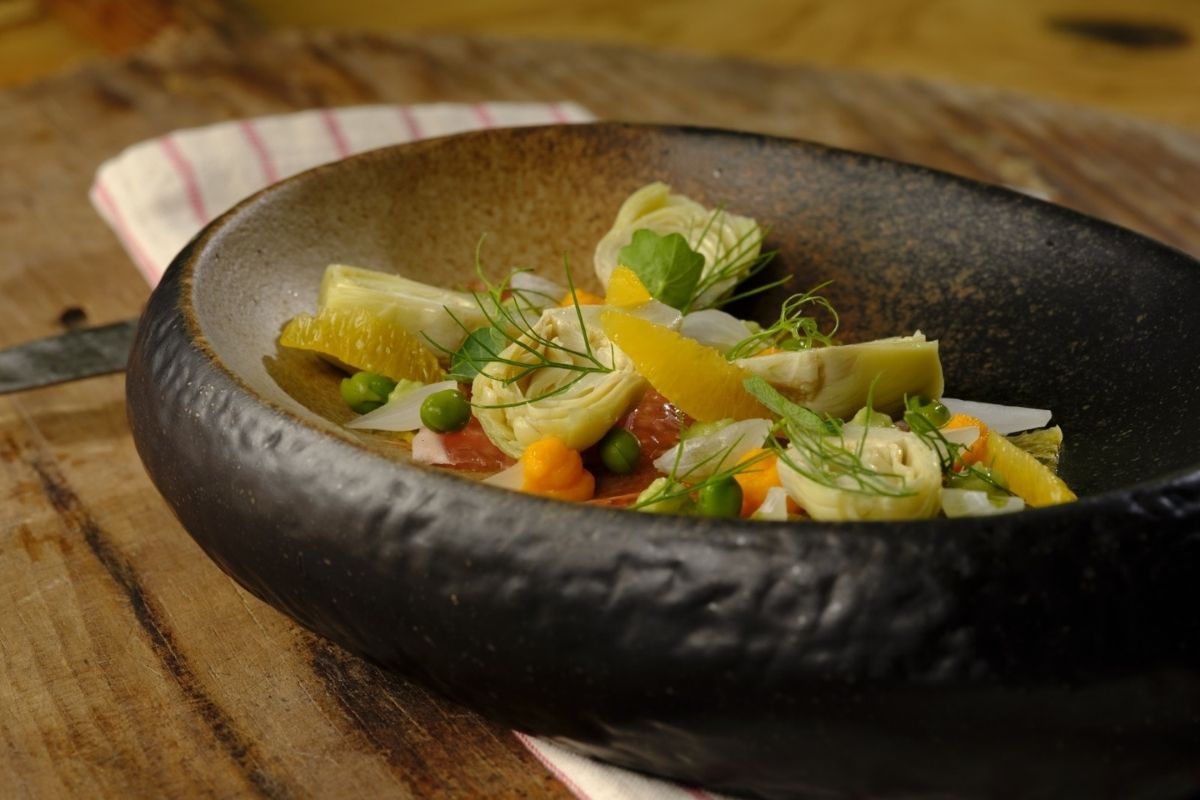 How did you come to work as a superyacht chef?
To be honest, I just was lucky. I had no idea about yachting or yachts until I started working on one. I was working in a hotel when a friend called me one day asking for a demo. That was in 2014, and I have been working on boats ever since. I love being at sea and being able to cook at the same time.
What is your favourite type of cuisine?
As a chef, I like to mix different cuisines in a way that I believe will both taste and look good together. As a chef working on a boat, you may not find all the ingredients you need to be able to cook what you originally had in mind, however a lack of ingredients shouldn't hold you back - you can be creative and still produce a plate of food that people are excited to eat. I believe fusion cuisine is a chef's best friend.
What are your specialties and what's your signature dish?
My wealth of restaurant and hotel experience in the early years means I have been trained in and experienced working with many different cuisines. This has enabled me to achieve a high level of guest satisfaction; either for charter groups or for private yacht owners.
I'd say my signature dish would be steamed rock bass rolled with grape leaves, and finally pesto gnocchi with grilled celery and carrots for the saffron sauce, capers and sweet cherry tomatoes sautéed in local olive oil.
How would you describe your culinary style?
Overall, super healthy. Simple yet high quality with attention to every item on the plate.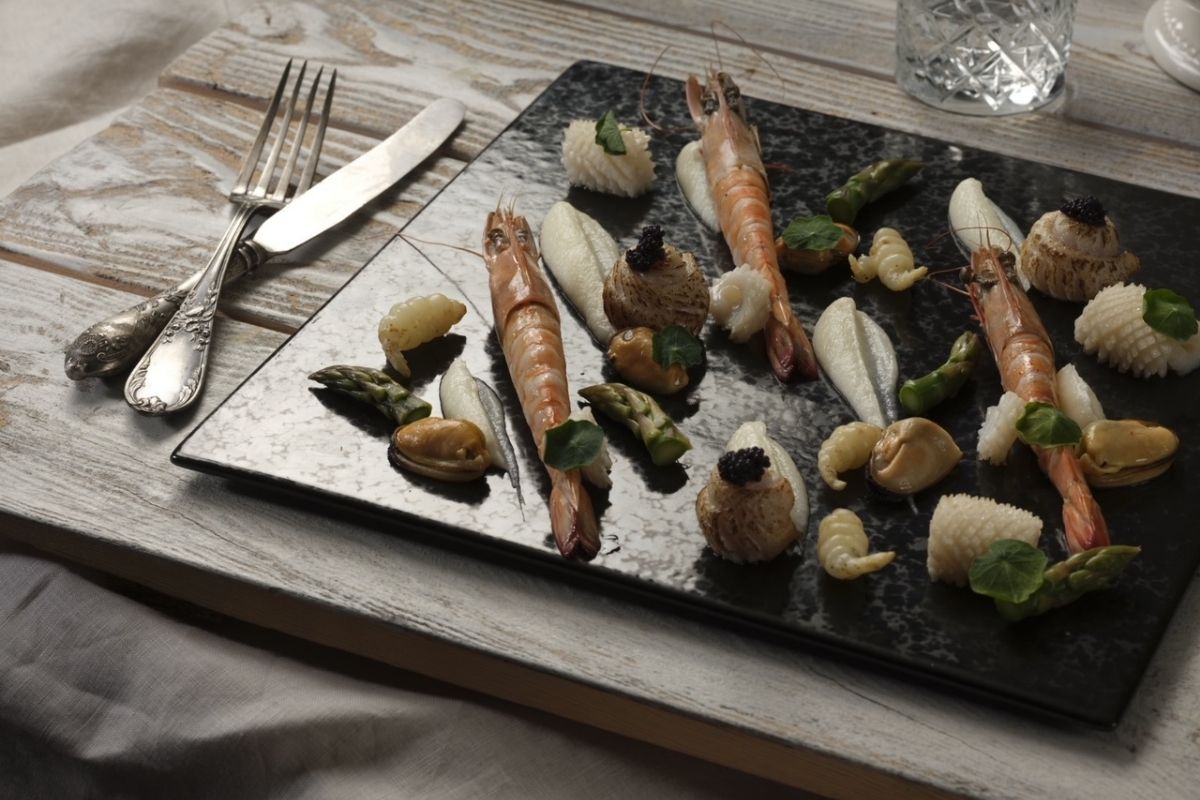 Where do you get your inspiration and ideas for menus?
My inspiration always comes from my guests; I try to communicate with them even before they arrive on board, prepare my kitchen and do the shopping according to their wishes and preferences. Once they arrive, I have a chat with them every morning to get a better idea of what they'd like to eat that day, and then combine my ideas with their tastes, and the end result is always great. I find my daily chats with different groups of guests from different parts of the world very inspirational.
What's the secret to cooking high-quality food on board compared to ashore?
To start with, it is crucial to have knowledge of where to find good quality local products and how to store them correctly, to keep them as fresh as possible. Since we spend most of the time in bays during charter, I often need to plan ahead of time and use the provisions carefully. I know it is very difficult to produce good food with bad produce, so I pay great attention to ensure the freshness and the quality of the provisions is preserved.
Do you prefer to use local ingredients when on charter?
Yes. I love to work with local ingredients so that our guests can experience different cuisines.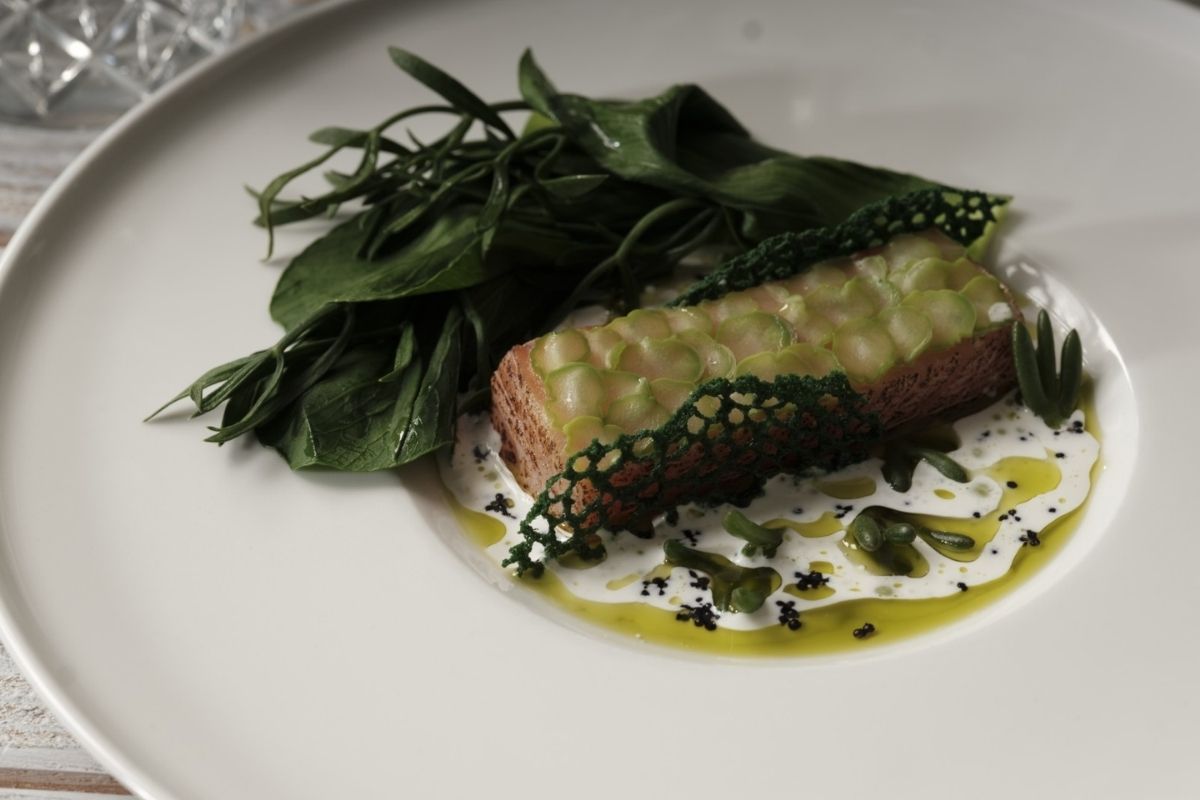 What are some of your favourite destinations in terms of local produce?
I especially love to cook Mediterranean cuisine – I believe the region offers the very best vegetables during the summer.
What's the most unusual ingredient you've come across on your travels?
It would have to be a blue lobster with the caviar in the tail.
How do you manage special dietary requirements - are vegetarian, vegan and gluten-free now standard requests?
I receive all of the information about each guest beforehand. This includes every single detail about their dietary requirements, if there are any. I then make sure they are satisfied and fulfil their expectations so that they can enjoy their vacation.
How do you cater for young children?
If the family is not strict with their children's diet, I like to spoil them during their time on board.
What would be a typical spread for a family party?
I would opt for a big selection of different mezzes, canapes, salads and hot and cold starters, along with four to five different main courses with a sweet finish. It is party time after all, so the table should be full!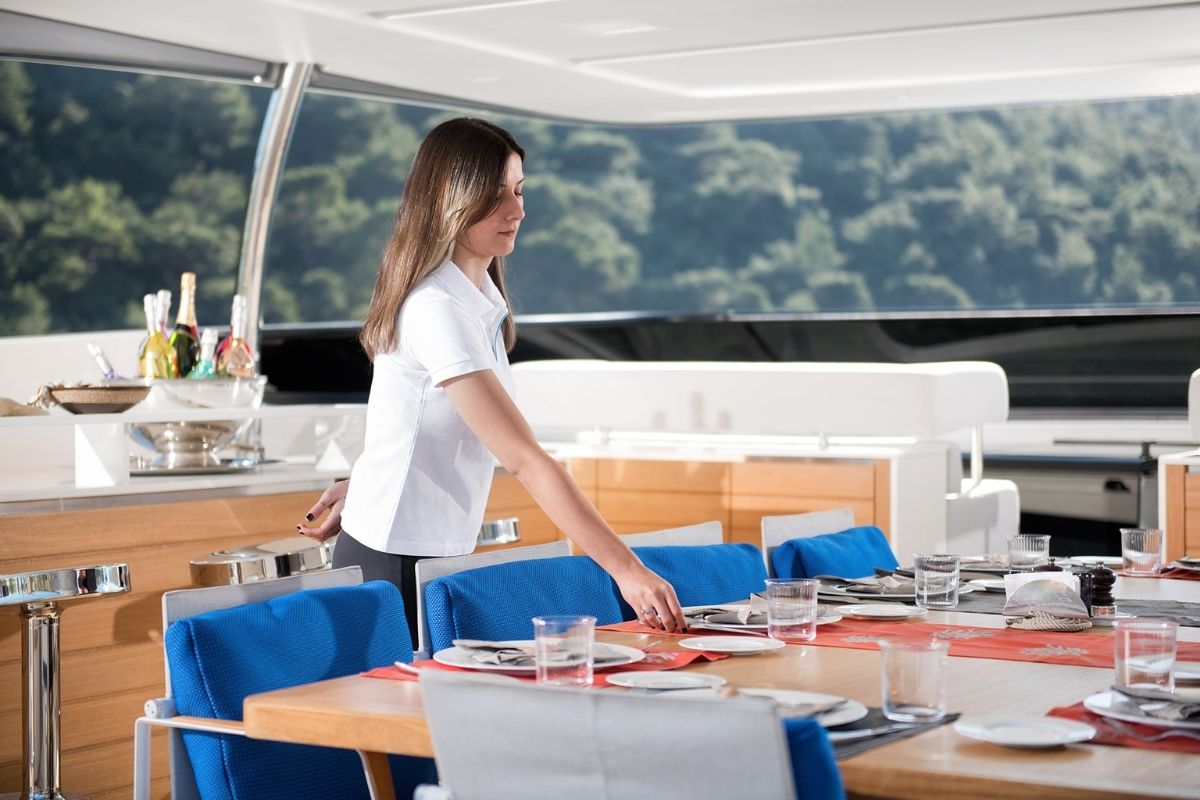 What's your dream menu and your personal favourite?
As for my dream menu, I couldn't really say because if I could, I would love to dive and collect the ingredients myself, fresh from the sea. Whatever I'd catch would make up my dream menu!
As well as creating beautiful dishes, do you have any influence with table decoration?
Yes, as crew who are in charge of preparing and serving food, we are always looking for ways to please our guests, not only with what we serve but how we serve it too. To hear a "wow" from guests every time is our goal.
Who chooses which wines to stock on board?
I discuss and partake in a wine tasting alongside my chief stew to determine what kind of wine would pair best with the food for each meal.
What do you most enjoy about working as a superyacht chef?
The opportunity to travel around the world on a luxury yacht whilst getting to do what I love the most.
What have been some of the highlights and best moments while working on board?
Cruising around Greenland and watching the aurora borealis was amazing and an experience I will never forget.