French Polynesia Superyacht Hotspots
One of the most magical places on earth, French Polynesia is as close to perfection as one could possibly hope to reach. Halfway between California and Australia, this mosaic of moods spans 118 small islands and more than a thousand miles of ocean.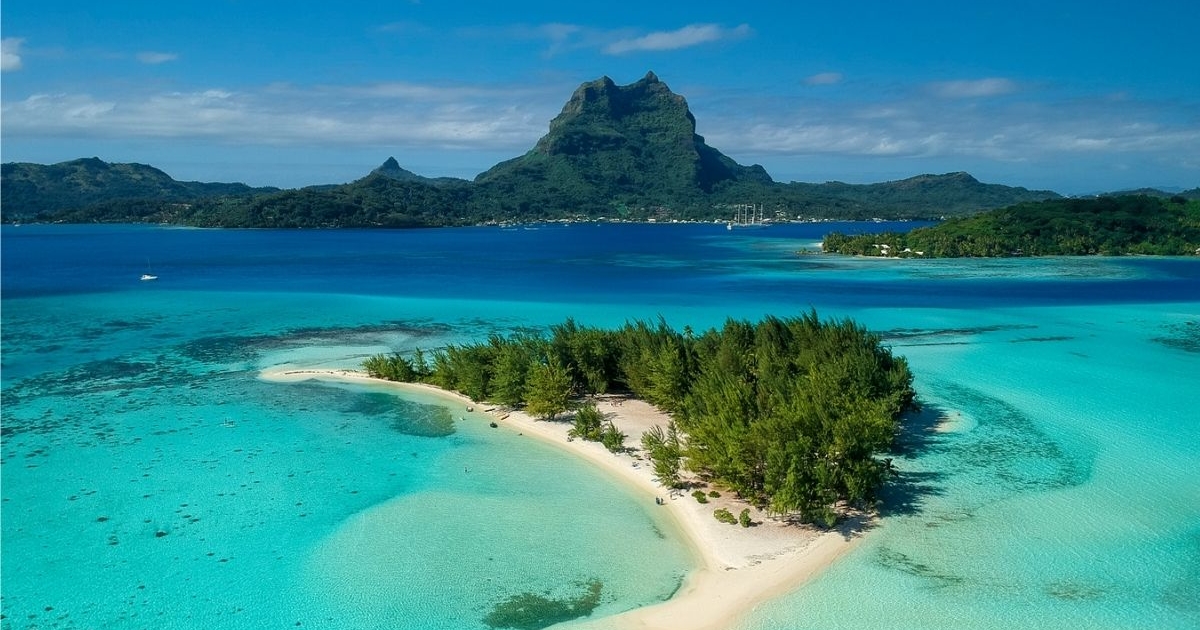 Think rainforest-covered peaks with their lush verdant green carpet of foliage and sparkling clear turquoise waters that stretch as far as the eye can see, it's not difficult to understand why this stunning archipelago has attained an almost mythical status as one of the world's few remaining unspoilt destinations.
From Moorea, rated the world's third-best island by Condé Nast Traveler, through to Huahine, one of the region's best kept secrets and a veritable Garden of Eden, there is so much to discover. Heading onwards to sacred Raiatea, vanilla-scented Taha'a and the iconic and legendary island that is Bora Bora, this nature-laden itinerary offers a window into some of the most spectacular and beautiful corners of the natural world.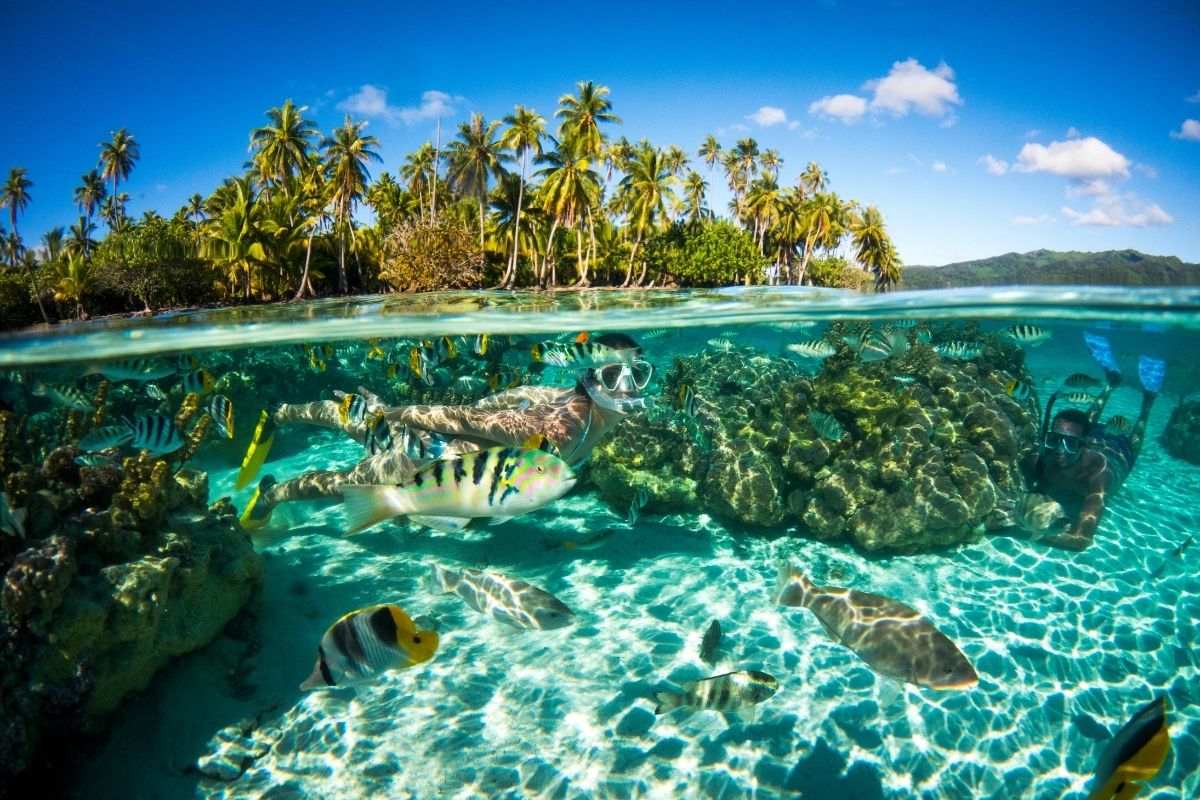 Your trip will also encompass a cruise through the picturesque Society Islands where you can delve into traditional Polynesian lifestyles, as well as an off the beaten track discovery of isles that remain completely uninhabited to this day.
Moorea
Your voyage of discovery starts in Moorea, just north west of Tahiti. Surrounded by a bright blue lagoon, this volcanically formed island is a feast for the senses. The protected lagoon boasts one of the most vibrant coral reefs in existence where you can swim among sharks, rays and other marine life. A haven for sea creatures, it's also possible to swim with dolphins (who are free to come and go as they please through an underwater cave entrance), and between July and November you may even spot a humpback whale or two.
Huahine
Continue the fun on day two with a hike through Moorea's lush hills, or a kayak adventure rounded off with cocktails as you take in the epic sunset before departing overnight for Huahine. Formed of two isles connected by a short bridge, Huahine boasts an untamed landscape and a mere eight quaint villages scattered across this enchanted island which are steeped in local traditions dating back generations.
It's here you will find a slower-paced, laidback lifestyle reminiscent of old Polynesia. A deep crystal clear lagoon surrounds both islands, edged by magnificent bays and powdery soft white sand beaches, making it the perfect spot for some dawn fishing for mahi mahi, tuna or marlin which your chef can barbecue on board for supper.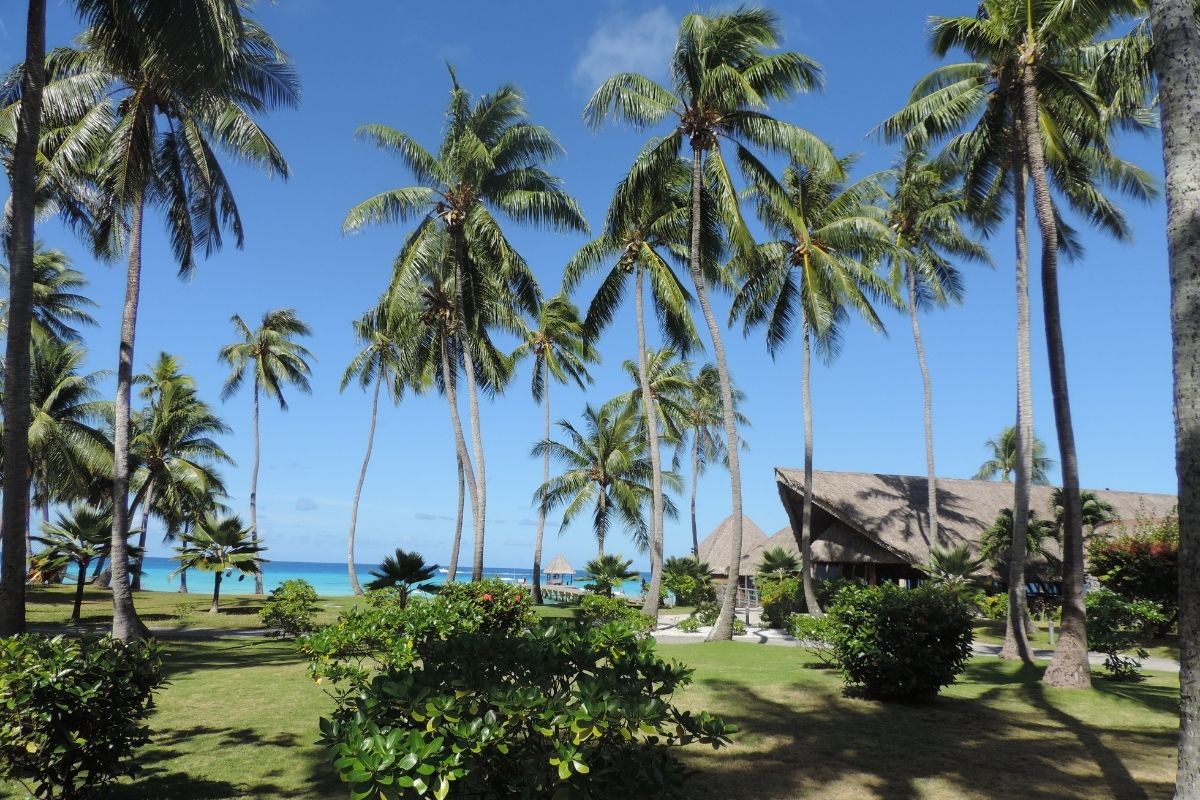 Raiatea
Arrive at the sacred island of Raiatea, celebrated as the birthplace of expanding Polynesian life throughout the Pacific as far as New Zealand and Hawaii. Raiatea means 'faraway heaven' and 'sky with soft light', and it delivers on both counts with its green-carpeted mountains rising to the cloud-capped peak of Mount Temehani. You can even test out your surfing skills here thanks to a consistent wave formation created by the island's perimeter reef.
Taha'a
A short cruise the following day brings you to Taha'a, otherwise known as the Vanilla Island. Shaped like a flower, her valleys abound with banana, watermelon and coconut groves, as well as the highly-prized Tahitian vanilla orchid. The island produces 80% of the region's vanilla, which is used in aromatherapy as well as local cuisine so why not pick some pods from one of the plantations for your chef to add to dessert?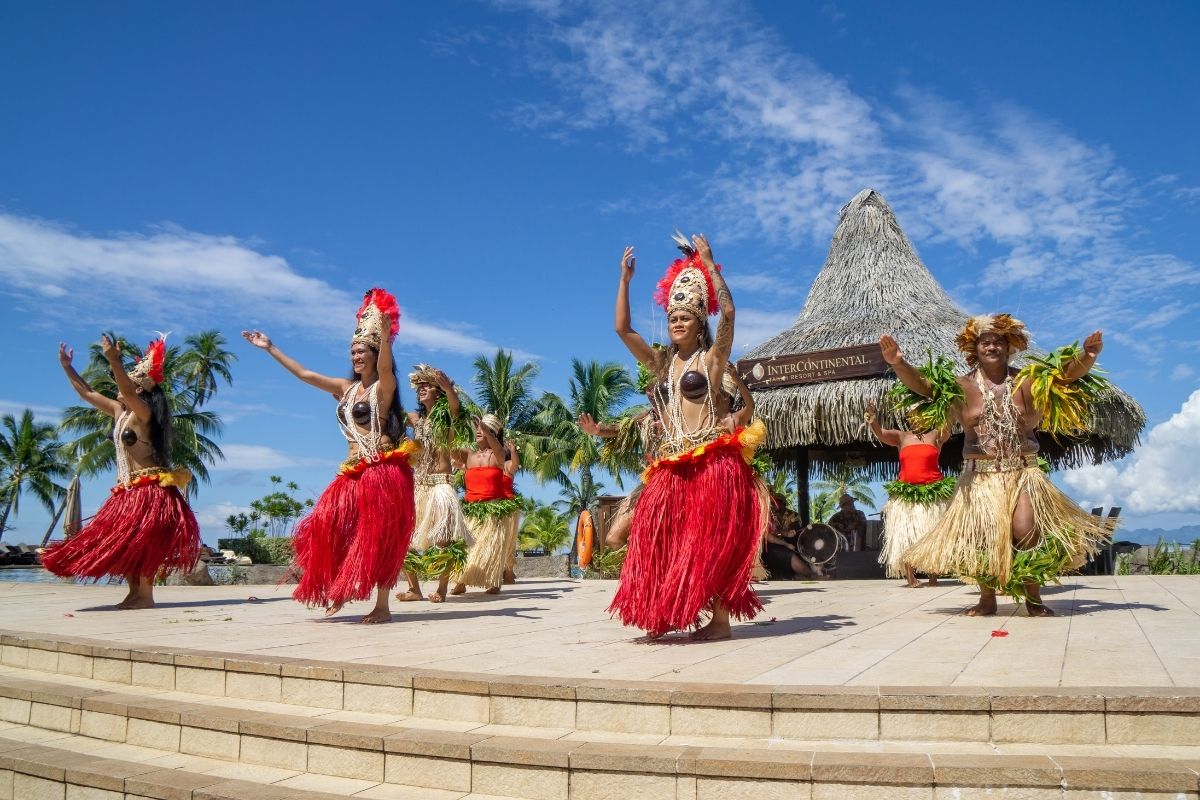 Bora Bora
One of the most iconic and romantic spots on the planet, Bora Bora is a many-layered isle whose sapphire, indigo and turquoise palette perfectly contrasts with sand-edged islets and the imposing and dramatic peaks of Mount Otemanu. Bora Bora's warm waters and shallow reefs make it the perfect spot for a baptism dive, as well as one of the best spots in French Polynesia in which to kite surf, at Matira Point. And no visit would be complete without observing the majestic manta rays at Anau inside Bora Bora's magnificent lagoon.
Tahiti
The final day of your idyllic cruise takes you to Tahiti. Enjoy a last lingering lunch on board before departing for connecting flights home or alternatively, extend your stay to discover more of this magical far flung paradise.
Images: Mark Fitz; Kim Lawson; Grégoire Le Bacon; Sam Watson
Read Next: