These stunning islands are a magnet for snorkellers and divers who come to explore the 1,500 species of fish, 360 species of hard coral, 600 species of starfish, six species of marine turtles and 30 species of whales and dolphins that call it home.
Having 74 islands across the Queensland coast, direct commercial and private flights give you a tantalising glimpse of the contrasting white and turquoise expanse even before you board your yacht, hinting at the glittering array of beaches to discover – with the unmissable Whitehaven Beach at the heart.
Alive with possibilities, visitors can divide their time between exploring the iconic reef and enjoying the local restaurants and bars on offer around the island of Hamilton. While the Whitsundays represent the largest group of offshore islands in Australia, to this day only eight are inhabited with resorts, so there are plenty of opportunities for privacy and seclusion.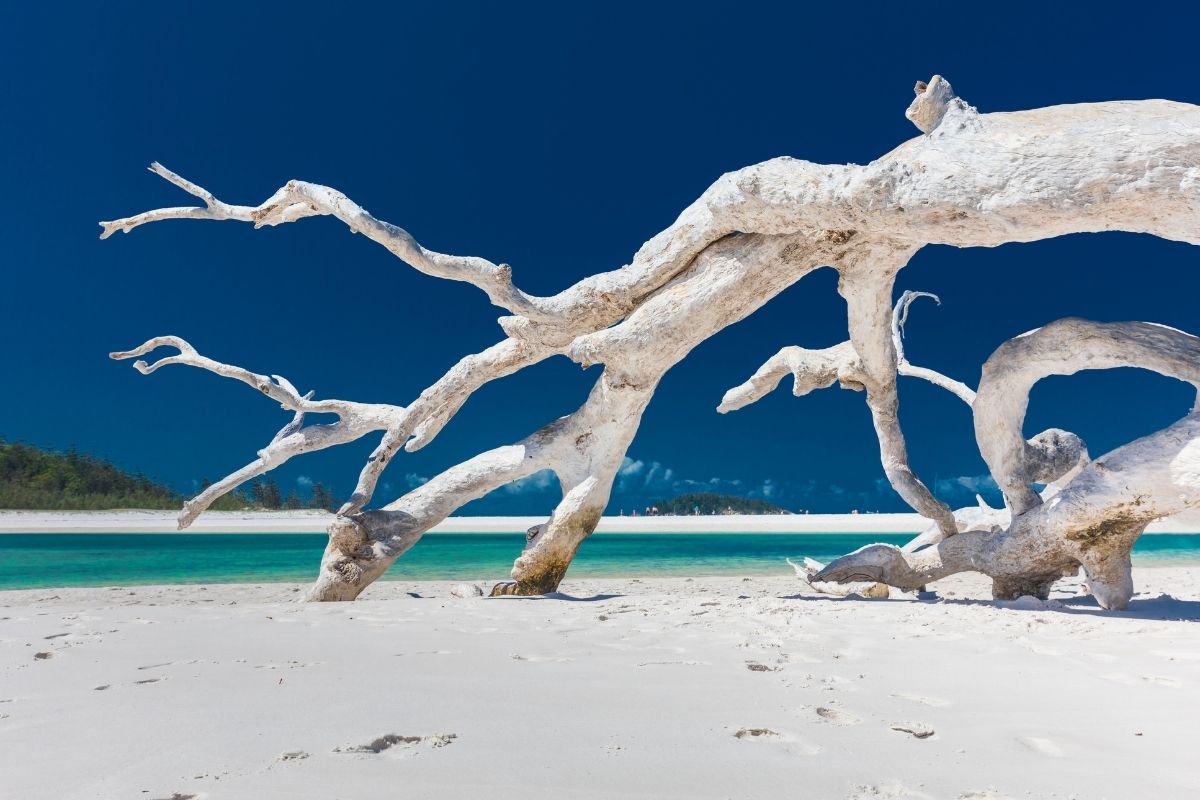 The Whitsundays also offer some of the best cruising experiences in the world, with incredible diving at Blue Pearl Bay and great snorkelling at Cateran Bay.
Stonehaven is the most popular hangout for adventurers while Langford Island is unrivalled for daytime stops.
The ideal time to visit is during May to September when rainfall is at its lowest, but the islands enjoy pleasant weather all year round. June is the beginning of the Australian summer and the busiest month for tourists, when sea temperatures are around 73°F and there are 11 hours of sunlight per day.
Hamilton Island
Most flights land at Hamilton airport, so before you meet your charter at the yacht club, golf aficionados might like to get a round in at the Hamilton Island Golf Club while others can play on some water toys before your first cruise around the island.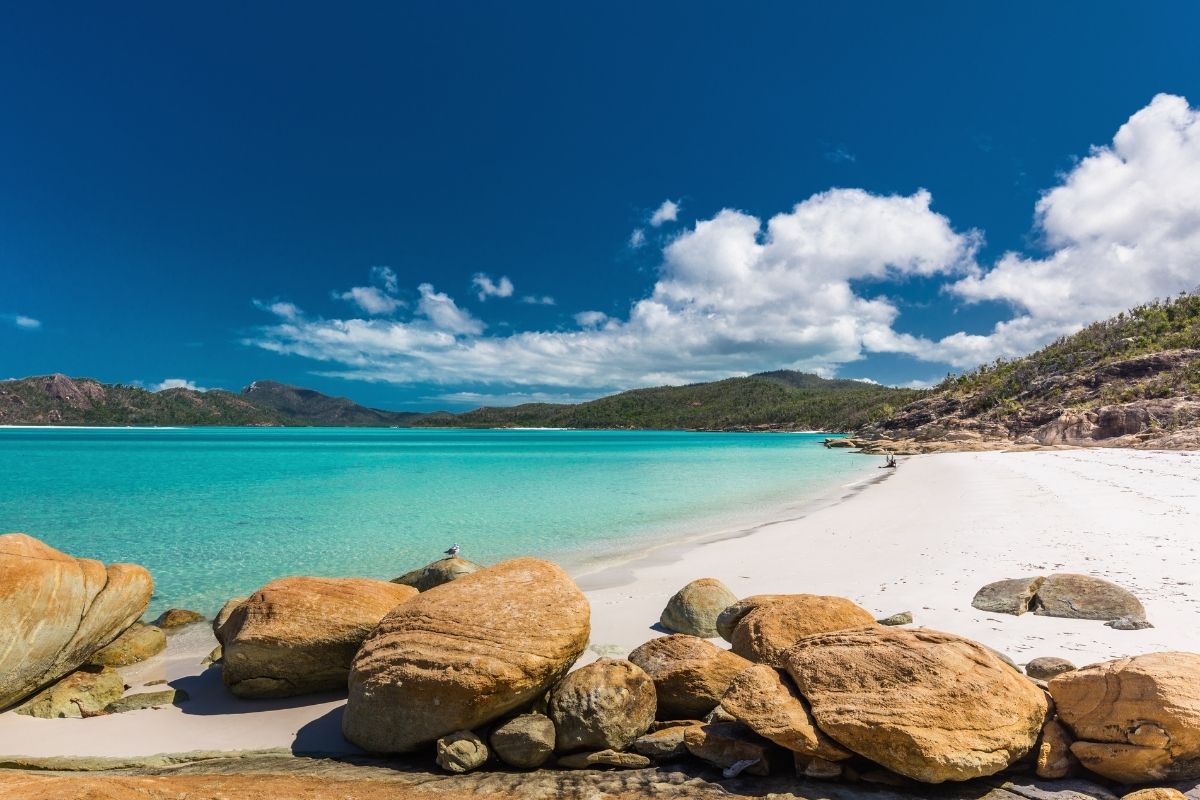 Hook Island
As you sail deeper into the heart of the Whitsundays, your surroundings will rapidly change into a quiet and beautiful oasis. A full day of exploring awaits, so explore forest walks, swim in the pure blue waters and relax on white silica beaches before taking in Aboriginal rock art dating back to 7,000 BC at Nara Inlet, which is also known for its beautifully- coloured coral displays.
Whitsunday Island
The largest of the Whitsunday archipelago and named by Captain Cook himself in 1770, start your day with a hike up to Whitsunday Peak for spectacular 360-degree views over Cid Harbour. The rest of the day is yours, so sit back and enjoy some cocktails on the aft deck as you watch the stars come out.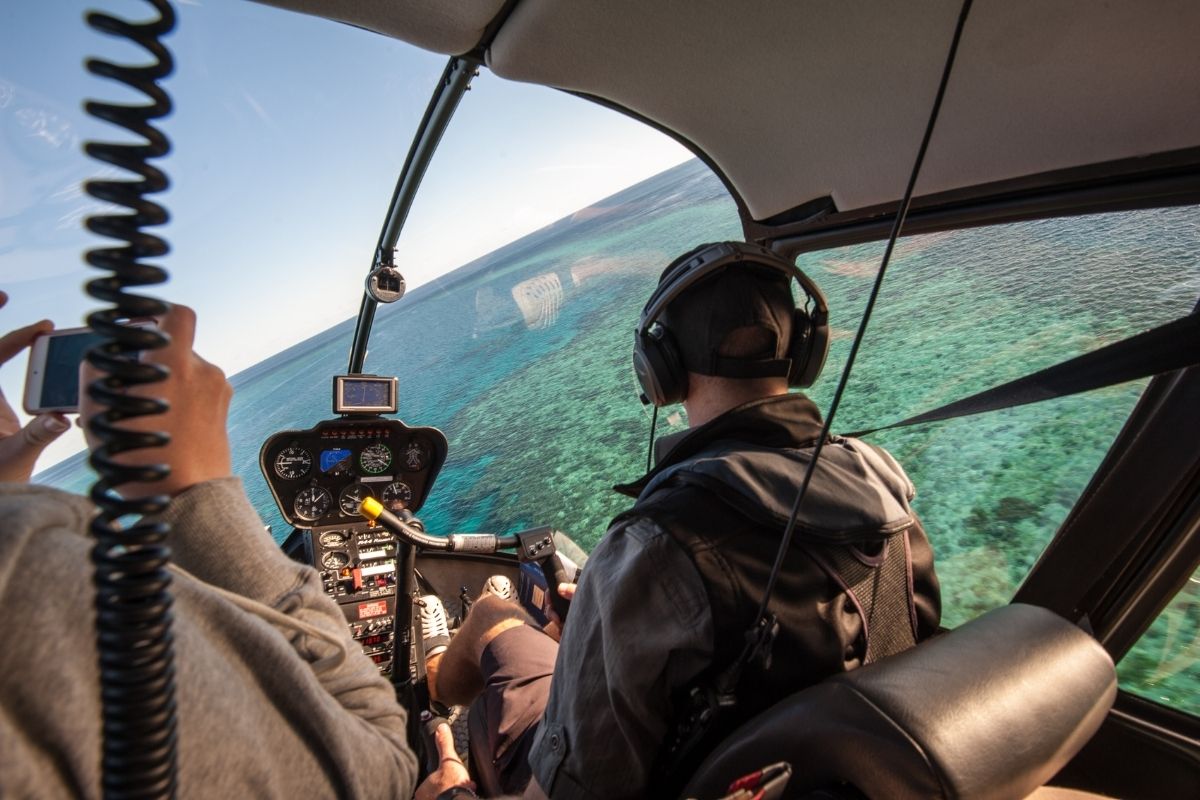 Whitehaven Beach
One of the island's most popular draws, the glorious soft white sand is calling for an afternoon of pure relaxation, with plenty of space to set up your own spot and enjoy the view in peace. The water here is crystal clear, so be sure to jump off the yacht and have a snorkel, too.
Border Island
Cateran Bay is ranked as one of the top three snorkel spots in the Whitsundays, where lush eucalyptus forests meet golden sand. The fully protected Green Zone is home to exotic underwater life including red snappers, butterfly and angel fish, so grab your dive gear and head down.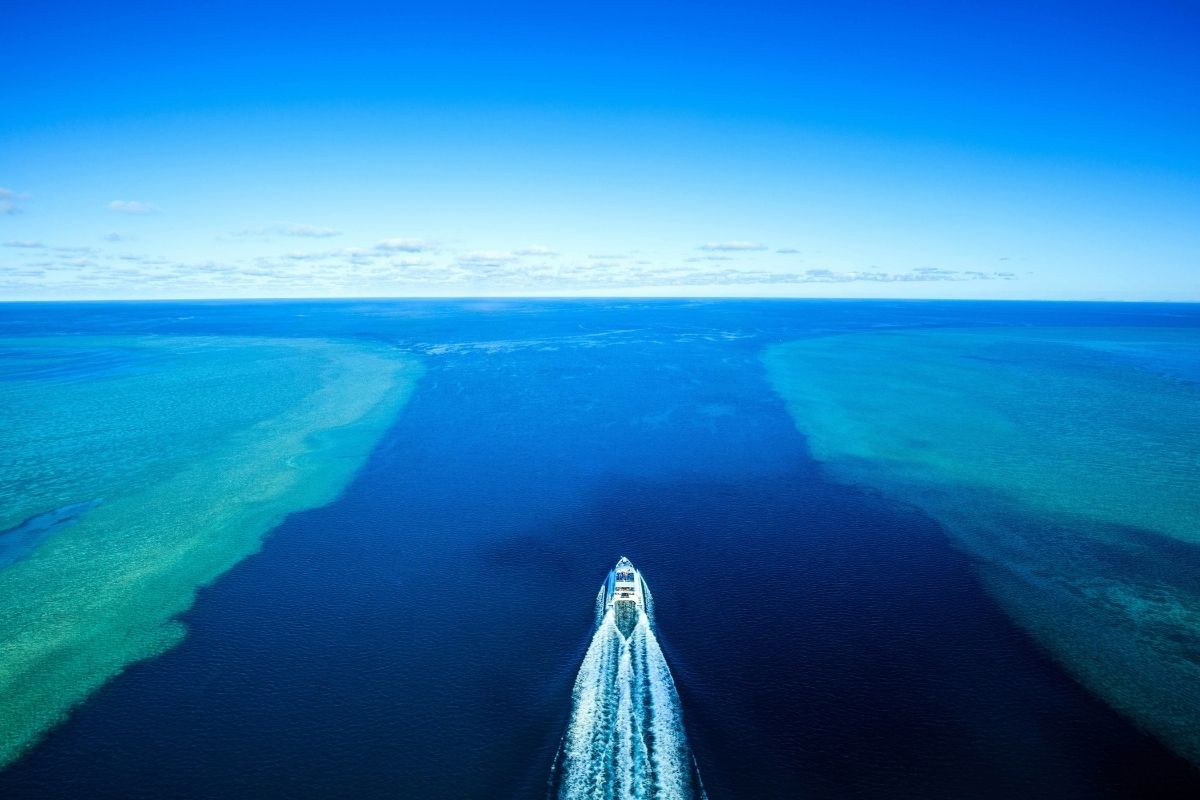 Hayman Island
After a long lazy breakfast on board, reserve today for some five star onshore luxury as you check out Hayman Island's resort. Treat yourself to a session at the spa and make the most of its active amenities before jumping back on board and indulging in a five-course meal courtesy of your private chef.
Long Island
It's nearly time to say goodbye to the Whitsundays, but before heading back to civilisation, make a final stop to this national park and walk through rainforests, native flora and fauna for some last holiday photographs while recounting all the memories you've made.
Images: Shutterstock, Tourism Australia
Read Next: