A Marine Paradise - Mexican Magic at IGY's Marina Cabo San Lucas
Located at the very tip of the famous Baja peninsula, Cabo San Lucas is one of the globe's most luxurious and colourful destinations.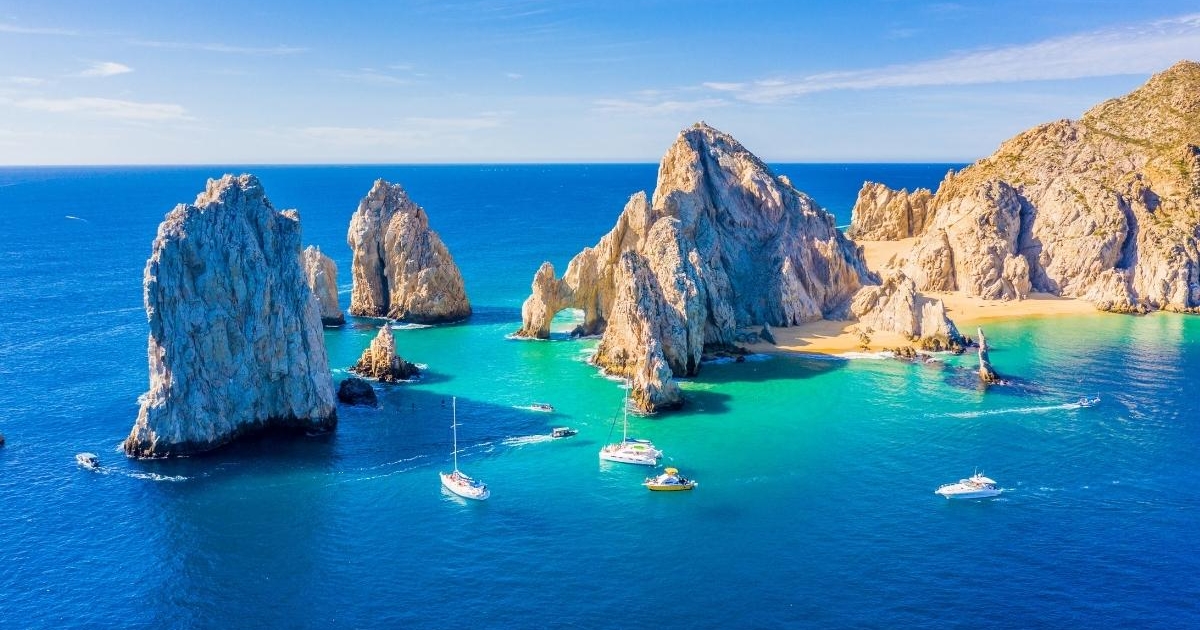 This little Mexican paradise's laidback and wellness infused lifestyle attracts visitors from all over - including families, Hollywood celebrities, tour groups, high-rollers, and especially sport fishing enthusiasts.
Jacques Cousteau once called the Sea of Cortes 'the world's aquarium' – it boasts the largest coral reef in North America - so it's no surprise that IGY's Marina Cabo San Lucas is considered the home of sport fishing with marlin, tuna and dorado in abundance.
The marina is at its zenith during tournament season in October and November according to General Manager Darren Carey. "We're at 110 per cent capacity at 4am and at less than 50 per cent by 8.30am, with around 250 sport fishing boats lined up at the Land's End arch by 7am," he says.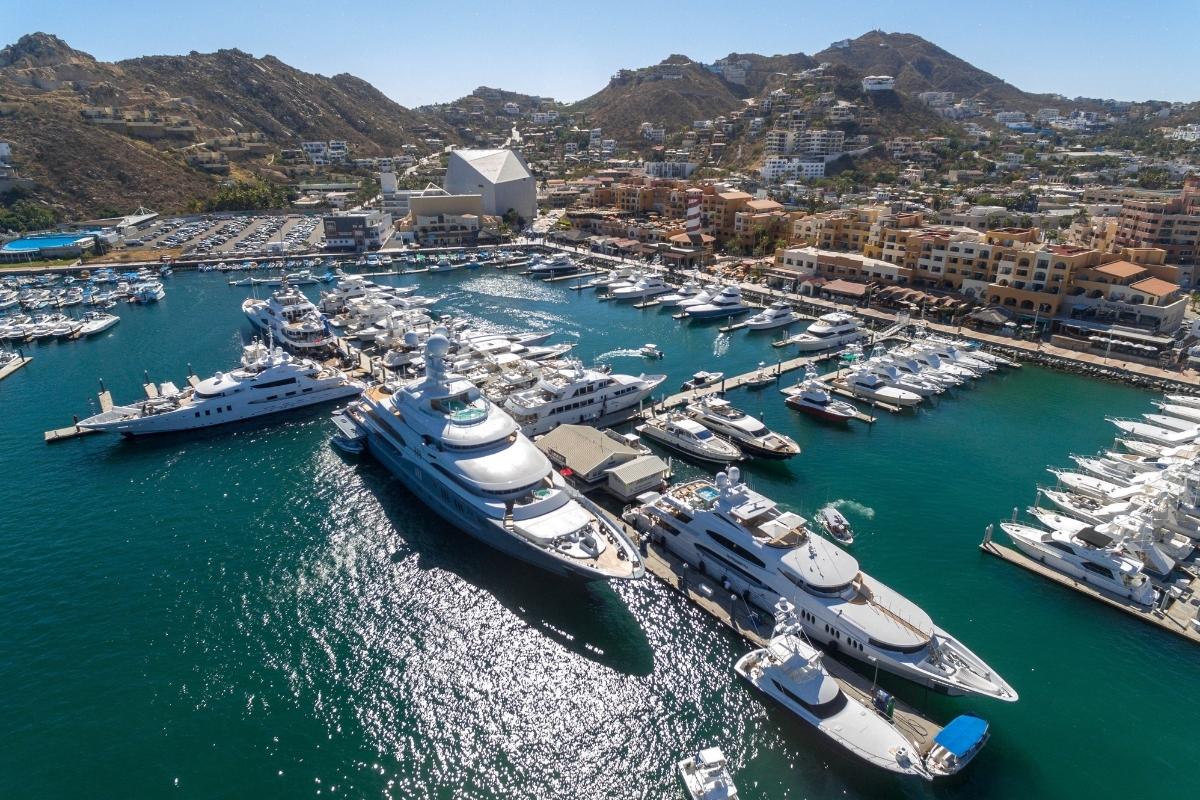 "Sport fishing is a big draw for our guests as we are the gateway to the Sea of Cortes. Nature and topography are very different in the Pacific so you can always fish here. We have 365 days a year access to the largest types of sport fish - some weighing up to 1,000 lbs.
"At the Bisbee's Tournament this year, which operates out of our marina, the prize money was $10m. There are 12 one-million-dollar prize tournaments worldwide each year and we host four of them, attracting all levels of anglers from all sectors of society.
"The excitement these tournaments generate is incredible - being within touching distance of the boats and people who gather at the weigh stations if there's been a big catch."
Infused with friendliness, a round the clock buzz and the proximity of every kind of craft from 25ft glass bottomed pangas to 375ft superyachts, Marina Cabo San Lucas possesses a unique vibe. It corners the market in three categories: locally based charter or private boats predominantly specialising in sports fishing, sunset cruising and day charters, larger visiting boats and 160m plus megayachts.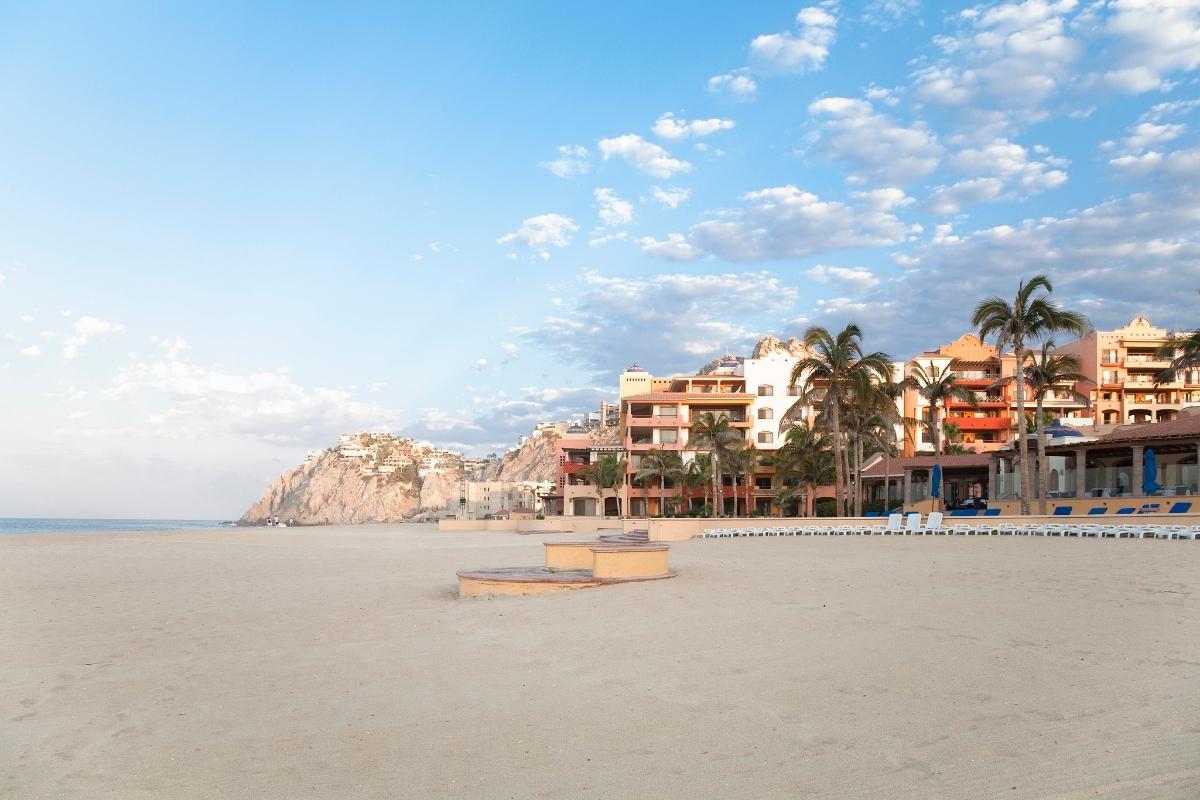 It's also popular with cruise liners while liveaboards are less common due to the frenetic 24/7 pace – peak periods can see up to 17,000 movements a day, making it one of the busiest marinas bar none.
Occupying a stellar position, Marina Cabo San Lucas offers 380 slips, of which 33 are megayacht sized up to 114m (375ft). With 24-hour gated security, big brand boutique shopping at Luxury Avenue and numerous dining options, guests are spoilt by one fabulous choice after another.
Drilling down to the specifics, a high-speed fuel dock supplies world-class fuel while a dedicated vessel repairs and maintenance department, provisioning coordination and laundry service are also available. Add in full crew facilities including WiFi and private showers and it's clear Marina Cabo San Lucas offers guests and crew a truly rounded experience. The marina also produces 44,000 gallons of desalinated water every day to supply its needs.
With 100 per cent occupancy since October (95 per cent by linear foot), there's a waiting list across most sizes and owners book annual slips to guarantee a place for tournament season.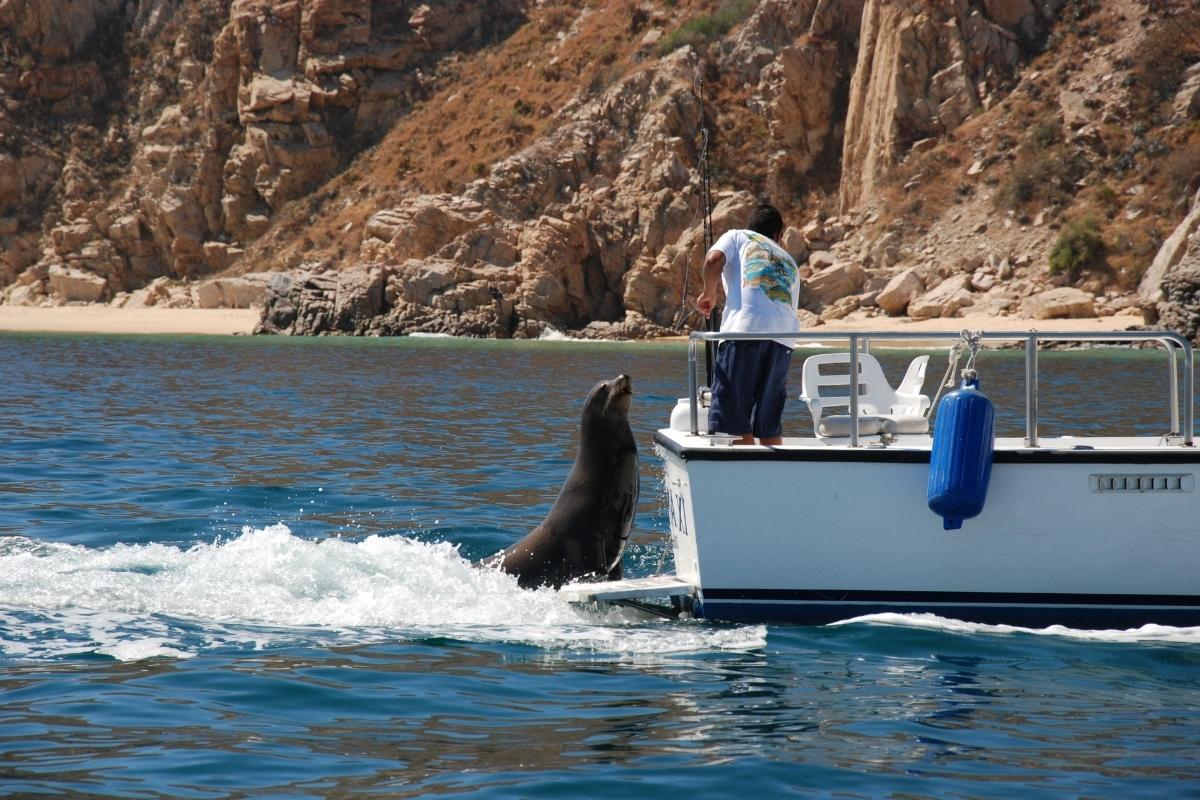 Beyond the marina, a wealth of exhilarating experiences awaits visitors, from exploring the vibrant local markets and boutiques where artisans produce and sell their traditional handcrafted wares to swimming with dolphins and whale sharks.
If you're in search of some indulgent R&R and serious pampering at a five star spa, a reboot at a health retreat or seclusion on a never-ending stretch of pristine beach, Cabo delivers. For the more adventurous, a camel ride along the beach, a 4x4 ATV beach & desert tour, flyboarding, kayaking and jet skiing are other adrenaline-fuelled possibilities.
Whale watching season runs from mid-December to mid-April and schools of hammerheads, grey whales, mobula rays and sea lions are a joyful sight. Scuba diving at all levels is popular while Pelican Rock provides ace snorkelling opportunities.
Thanks to the arch curves on Medano beach, you can witness a 10ft breaking swell at one end, perfect for championship surfing, or paddle with the family in tiny waves at the other end in delightfully warm and clear waters.
Idyllic cruising grounds can be found at Isla del Espiritu Santo, Bahia Concepción and the bay at Balandra beach.
Golfers are also well catered for, with Cabo Real golf course, Palmilla golf club in San José del Cabo and Cabo del Sol golf club all garnering great reviews and within easy reach.
Cabo is rightly feted for its seafood and fine dining options featuring European and North American fayre abound as do more casual oceanfront eateries serving ceviche and tacos, which sit beside lively bars on a spacious boardwalk.
As the region has increased in popularity, Cabo San has started attracting acclaimed chefs from all over the globe bringing their innovative menus to Mexico.
Suviche (pictured below) by Jean-Georges Vongerichten, located within the One&Only Palmilla Resort, serves exceptional sushi and ceviche while Flora's Field Kitchen offers delicious home grown farm-to-table style meals. Meanwhile, Tadd Chapman's Don Sanchez heads the contemporary Mexican route while El Farallon makes for a memorable occasion, with superb vistas of the Pacific Ocean from its waterside perch.
Inexpensive, casual and authentic cuisine can also be enjoyed at some of Cabo's enduringly popular hotspots including Edith's, Mi Casa, Tiki Cabo San Lucas and Hacienda Cocina y Cantina.
The best times to visit Cabo are May to June and October to November - between the arrival of summer storms, sport fishing tournaments, and disbursement of the winter crowds.
Darren elaborates further on exactly what Marina Cabo San Lucas has to offer. "The real draw is the fact that it's an IGY marina…you know the quality standard you will get here. We were the first Pacific marina to get the Yacht Harbour Association Five Gold Anchors and we won International Marina of the Year beating the new Montenegro marina thanks to our green credentials. Our waste oil filter storage is pristine and we hold ourselves to a world standard."
"At IGY, the power will be the voltage and amp-age it says it is, with electrical safety certificates in place. All our workers have access to English lessons as that's our main language and there's a huge level of attention to detail and pride within the workforce which lends the marina a family atmosphere."
"Many yacht owners even know the names of our staff. We employ 125 people and the average length of stay is 8 ½ years. It's like Hotel California, people come but they never leave!"
Read More