However, it is the lush green forests of pine and cypress contrasting with the azure water that gives this coast its name.
With beautiful warm weather between April and October, you will board your yacht at Göcek marina and visit impressive white cliffs, crystal clear coves and glowing grottos. Dive off your yacht and explore mirror-still clear lagoons before venturing ashore to sample local Turkish fare.
Many attractive coves and islets remain inaccessible to vehicles, so private yachts, in particular Turkish gulets, are the perfect way to explore the coast. These fully crewed traditional wooden vessels offer a different perspective; a truly authentic experience in the lap of luxury.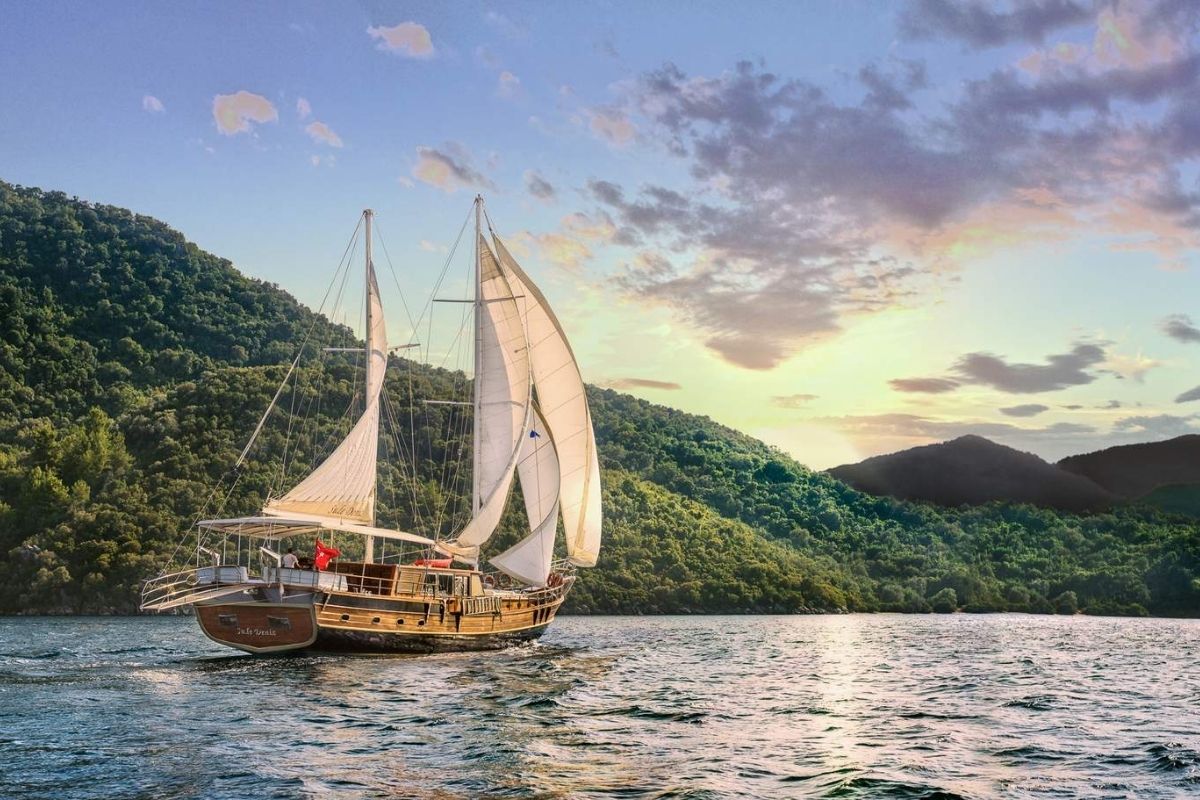 There is also much to see ashore where you can discover hidden thermal baths and barter at colourful street bazaars. Explore the rich history and ancient ruins of Kaunos, an ancient trading city with a Roman amphitheatre surrounded by pomegranate and citrus trees and, if time allows, take in the vibrant city of Cappadocia, famed for its enchanting cave dwellings and hot air ballooning.
Turkey is also home to a number of UNESCO World Heritage Sites with special protection for archaeological grounds and wildlife habitats.
Göcek
The Gulf of Göcek is one of the Mediterranean's best sailing locations, and you'll start your adventure at its bustling port. Dotted with picturesque isles and indented with coves, the island also boasts opulent resorts and a number of fine restaurants where you can sample Turkish cuisine at its best.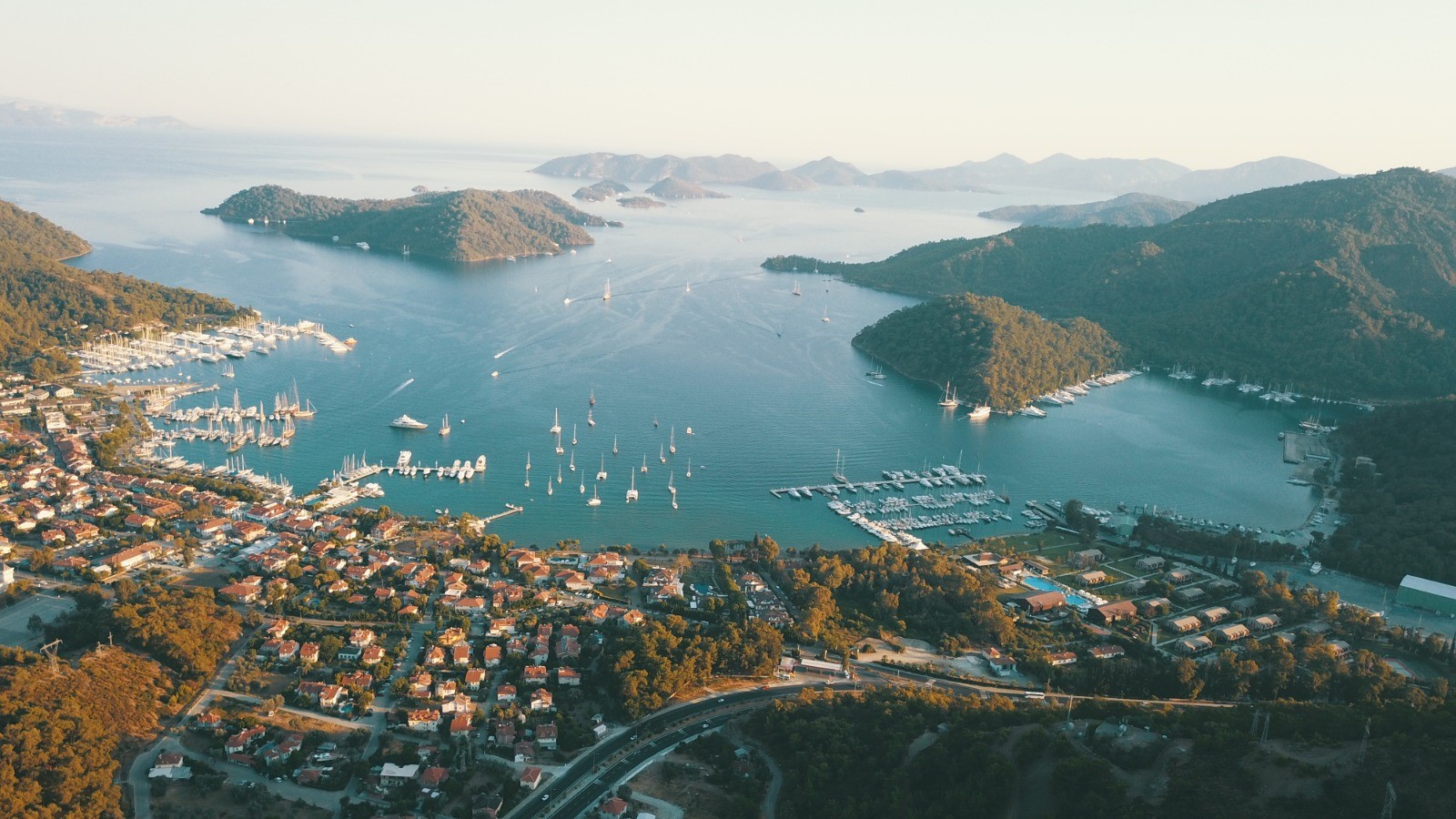 Ekincik and Caunos Ruins
The perfect spot to anchor for lunch, enjoy some fresh seafood before transferring to a small fishing boat and sailing along the shallow coast. Visit ancient Kaunos, a thriving port in the 4th century BC and brave the crowds at the mud baths before heading to the My Marina yacht club for dinner.
Cape Kadirga
Heading west towards the Loryma Peninsula, you can moor in the natural harbour of Bozukkale and explore the remains of fortifications on the cliffs. Take a tender ride ashore and stretch your legs with a walk into the valley where a local family have set up a restaurant in the bay, before snorkelling for octopus in Serce.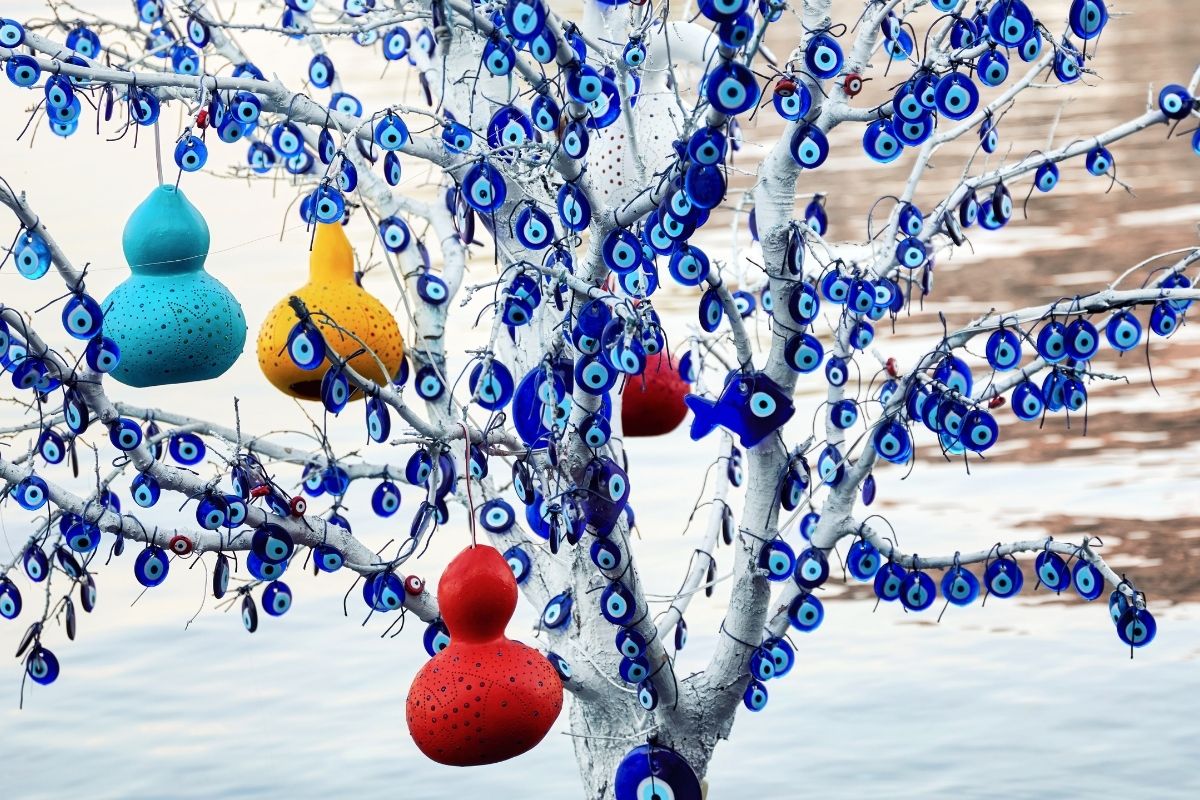 Hisarönü Gulf
Known for its windy yet beautiful landscape, Hisarönü bay is frequently visited by dolphins. The bay also has red sand which is a spectacle at sunset. At Benick discover the remains of a Byzantine Church, while further around the gulf lies the remote village of Selimiye, until recently accessible only by boat or donkey. This charming village is home to a few small restaurants, so be sure to savour some local cuisine.
Bodrum
One of the most glamorous and best-known places in Turkey, save some time to explore this charming and vibrant city. Yalikavak Marina is packed with cosmopolitan bars and restaurants, where you can enjoy traditional Turkish food overlooking the serenity of the Aegean Sea.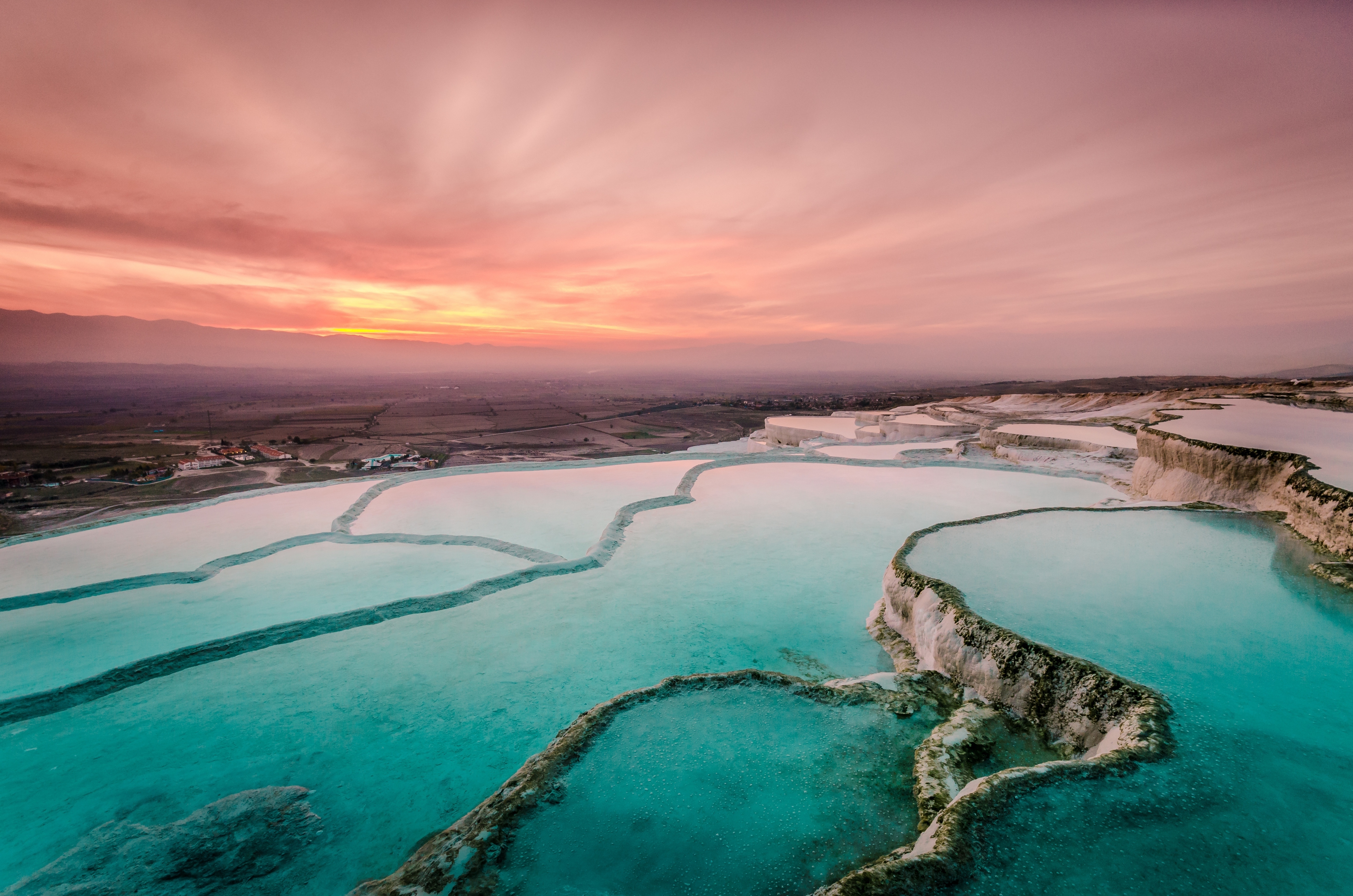 Knidos
Cruise into this ancient harbour and take time to wander around the extensive ruins. Climb to the very top of the site where the statue of Aphrodite stood, and marvel at the stunning views in all directions.
Cappadocia
Plucked from a whimsical fairy tale, Cappadocia should be on everyone's bucket list, so if time allows take a short flight to Kayseri and spend a couple of days exploring its honeycombed hills, cave dwellings and towering boulders. And don't forget a hot air balloon ride at sunrise for a real pinch-me moment.
Images: Shutterstock; TYBA Turkish Yachting & Brokers Association, Pexels; Vela Dare Yachts
Read Next: