Superyacht Itinerary: Discovering the Greek Ionian Islands
Few corners of the globe offer the devastating combination of ancient historical sites nestling tantalisingly close to idyllic, virtually untouched beaches as you'll find in the Greek Ionian Islands – perfect to discover by superyacht.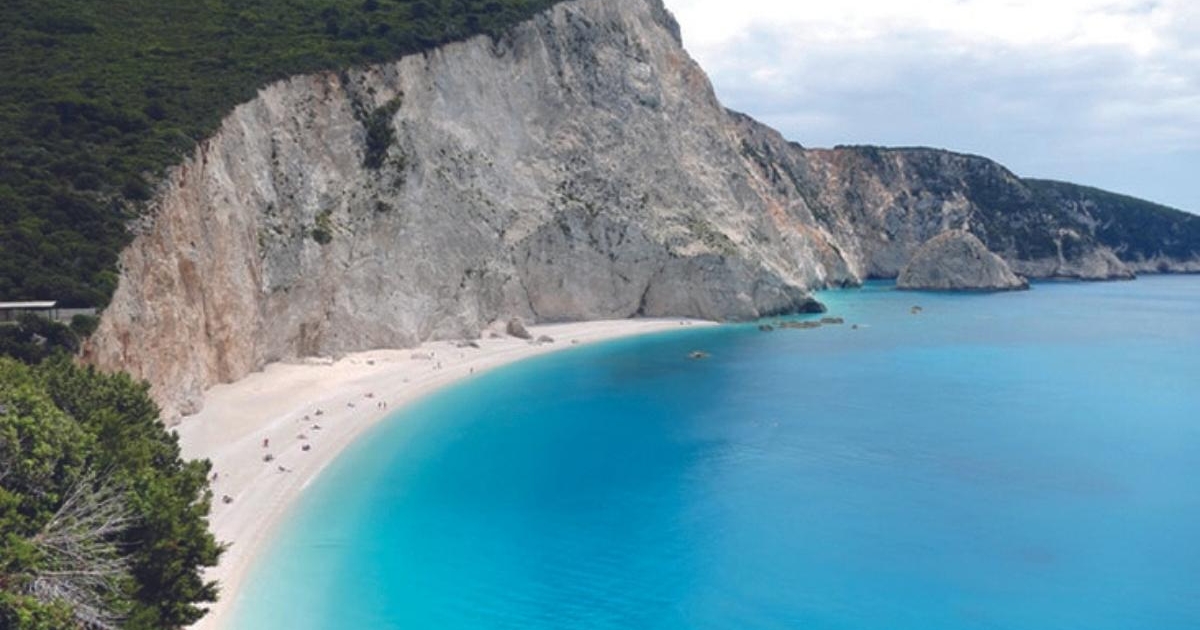 Among the best loved of Greece's 6,000 islands that remain under the radar compared to better known Mykonos and Santorini, the Ionian Islands enjoy a temperate year-round climate and dramatically rugged shorelines, the result of the seismic activity that first cast them off the mainland.
Nowhere is Greece's historic and myth-strewn past more evident than in this heavenly setting, where you can bob contentedly in the most tranquil of harbours, take in the spectacular views of near deserted coves or bathe in the softly lapping turquoise blue waters of the Ionian Sea.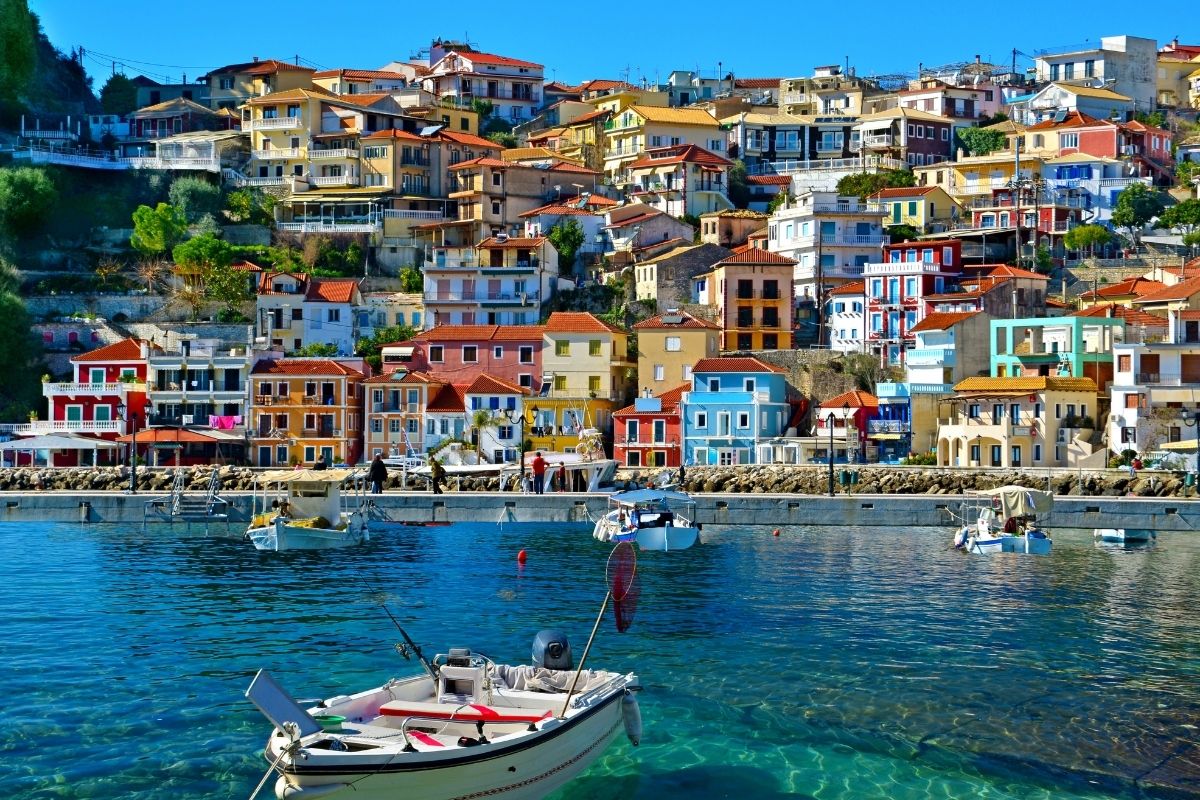 It's the ultimate destination for cruising the less populated, but no less beautiful isles of Corfu, Paxos, Anti Paxos, Zakynthos, Lefkas and Kefalonia, which benefit from a mild and predictable weather pattern that creates a lush, almost rainforest-like landscape.
The Ionian Islands are also the perfect destination for sailing. Kite and windsurfers favour the kind but lively conditions here, while Lefkas is famed for its award winning beaches and a wide array of marine life including monk seals and loggerhead turtles, creating unforgettable experiences for snorkellers and divers.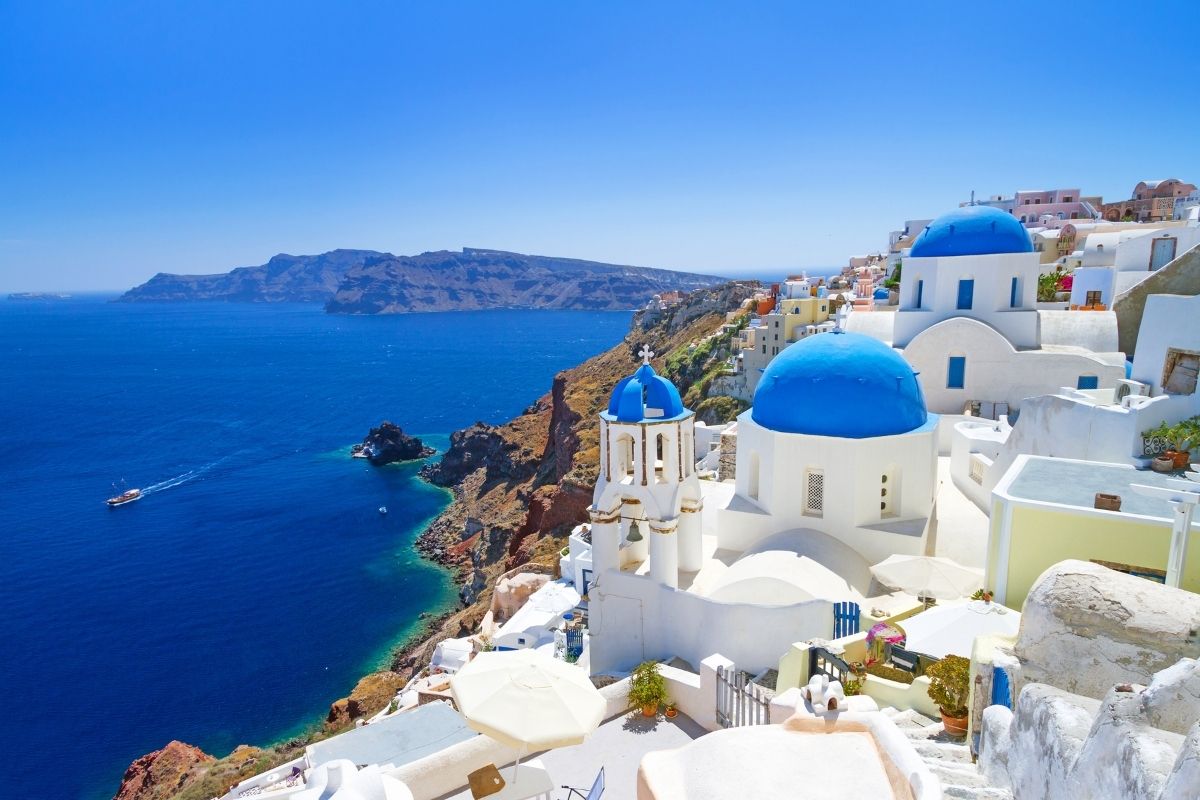 Enjoy a touch of culture too, exploring the plentiful monasteries, museums and medieval castles in this region, which spent centuries under Venetian rule, before upping the tempo and enjoying the ever more sophisticated and upmarket nightlife scene on the islands.
Corfu
Soak up the atmosphere of this eclectic island, where British, French and Venetian influences abound, crossing the moat to enjoy remarkable views from the 14th century Old Fortress in the pedestrianised Old Town.
There's a vibrant food scene here too, so plan a late and languid lunch in the old Jewish Quarter before retiring to Spianada Square, the largest in the Balkans, for an iced espresso to watch the world go by.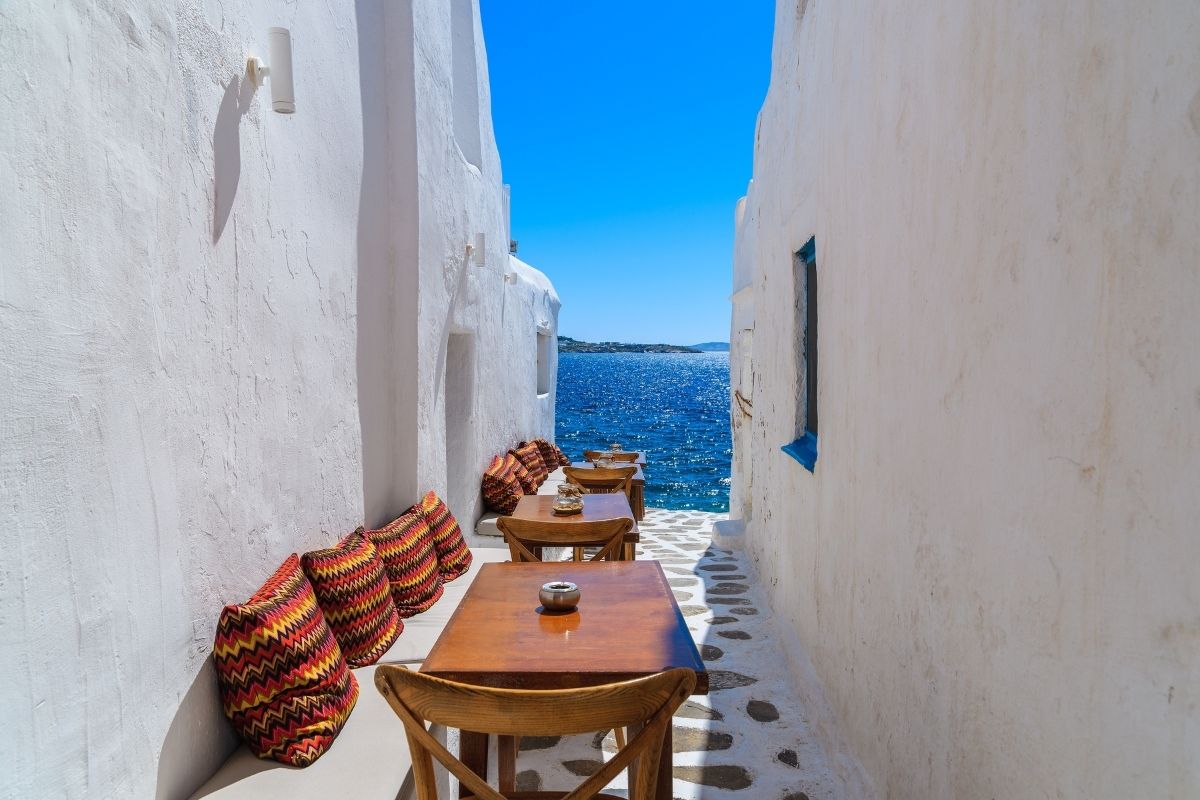 Anti Paxos
Heading to Anti Paxos, you'll be charmed by this tiny jewel of an island. Boasting shimmering white sands lapped by translucent aquamarine waters, it's home to just a handful of local residents, so you can blissfully spend the day snorkelling and lazing before setting sail once more to enjoy a magnificent sunset.
Lefkas
Spend time relaxing during a morning cruise to Lefkas, where a spectacular coastline is dotted with deserted white sand beaches, sheltered coves and towering cliffs. It's the ideal spot to enjoy some sunbathing, swimming or watersports around the nearby emerald Sivota Bay before heading back on board for dinner.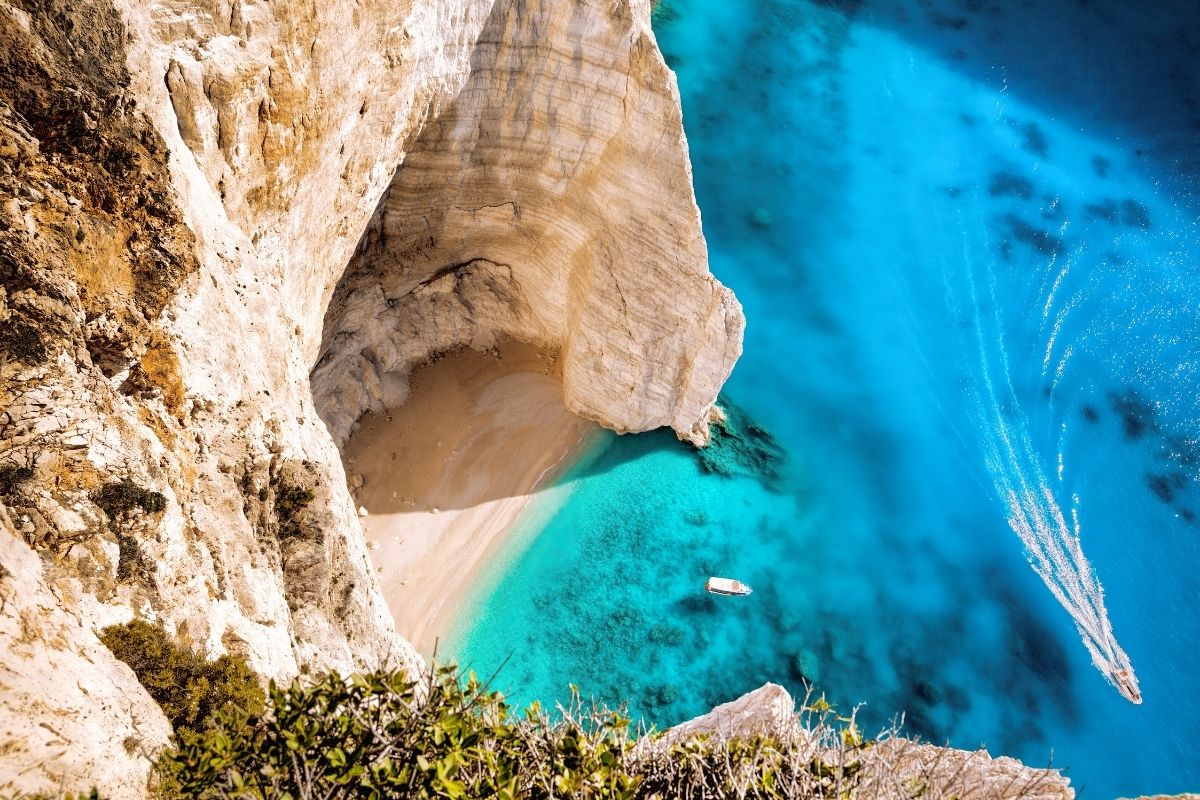 Zakynthos
Known for its spectacular beaches, the most famous of which is Navagio, or Shipwreck Beach, Zakynthos is a playground for those who enjoy the finer things in life while appreciating nature in all its splendour. Home to nesting Caretta Caretta and loggerhead turtles, it effortlessly combines a beach chic vibe, channelled by the Peligoni Club's House Festival each September, which is a must visit if you're in the area.
Kefalonia
Be sure to plan a stop at Kefalonia, the largest of the Ionian Islands, into your itinerary, and spend time exploring its dazzling beaches, limestone cliffs and deep green mountains. You will certainly feel like you've stepped back in time here.
The setting for Captain Corelli's Mandolin, this idyllic isle has an enviably slow pace of life where a swim, a leisurely barbecued lunch and a sunset apéro might be all you manage to fit in. And that's just fine. For the more adventurous, spend a few hours exploring the capital Argostoli and marvel at the majestic beauty of Myrtos beach, one of the most beautiful in Greece.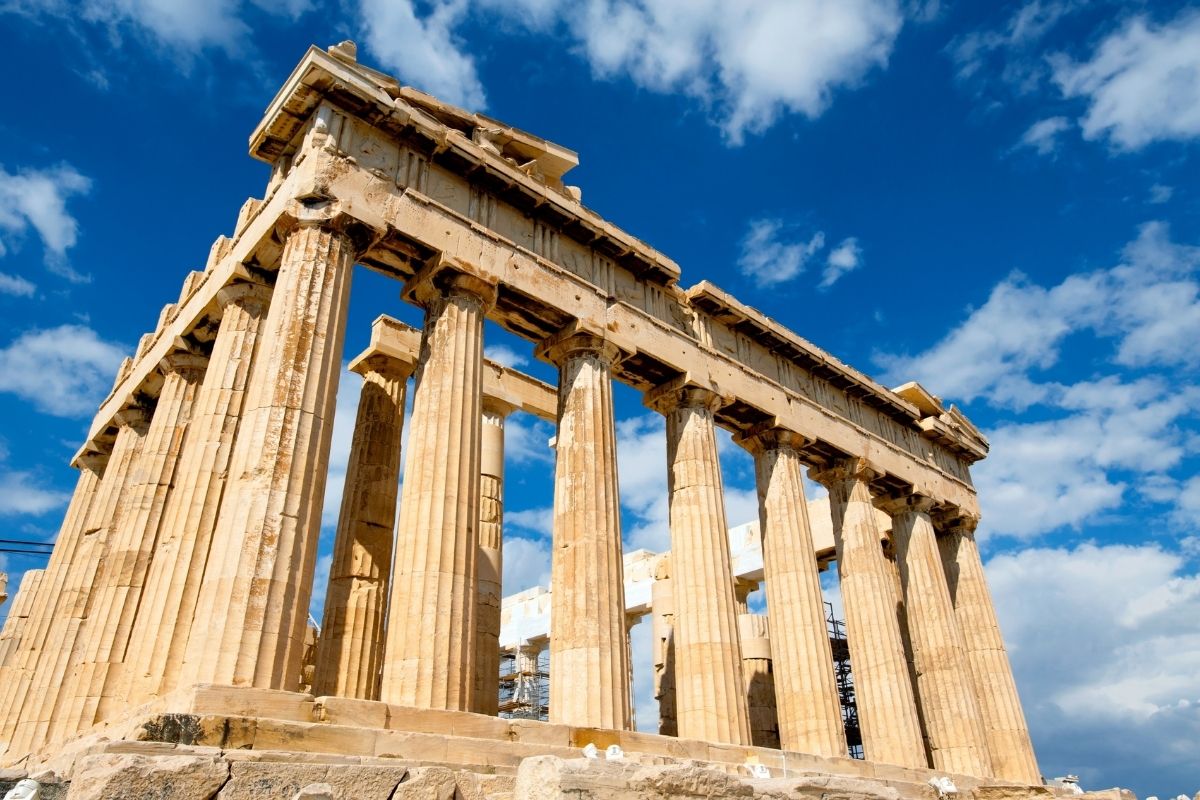 Paxos
One of the least commercial isles of the Ionians, the aquamarine sea, garden-like landscape and pebble beaches have made Paxos an enduring favourite among artists for its incredibly beautiful setting. This tiny isle is seven miles by three so can easily be explored in a day. The capital Gaios is surrounded by olive groves and boasts typically quaint Venetian architecture as well as a bustling café culture. It's the perfect wrap to your charter before returning to Corfu ready for your trip home.
Images: Shutterstock, Pexels
Read Next: