St Lucia & The Grenadines Superyacht Hotspots
From its white sandy beaches and spectacular waterfalls to fantastic scuba diving, fresh local food and even a splash or two of rum, the chain of islands that makes up the Lesser Antilles provide the perfect journey of both exploration and relaxation.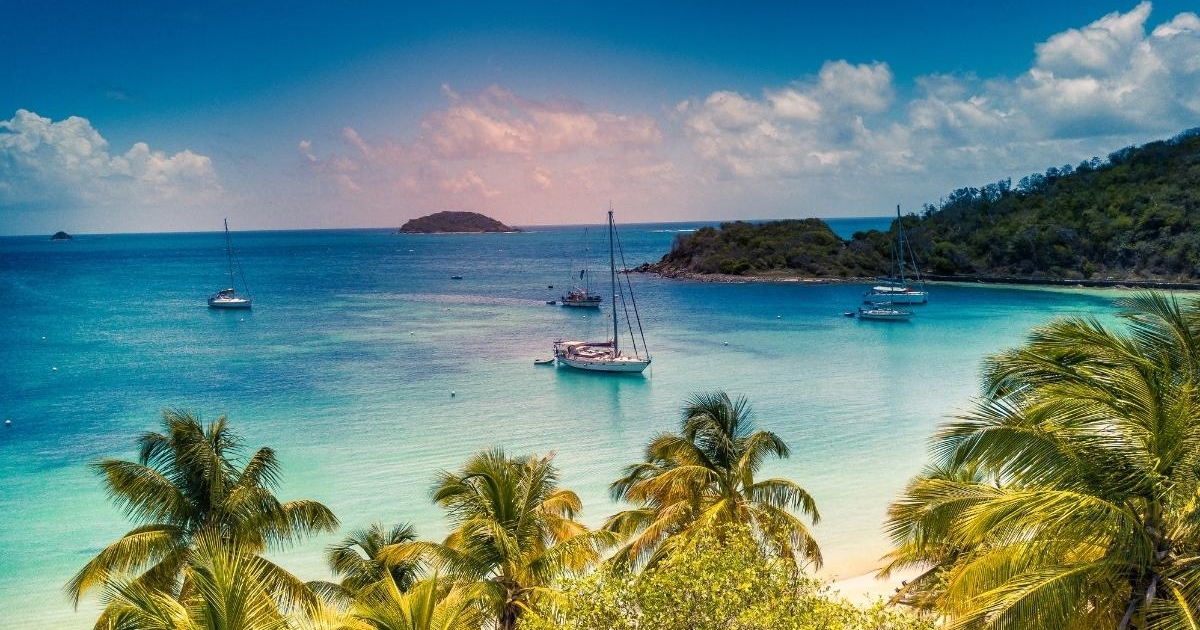 Running from the Virgin Islands to Grenada, one could easily spend two weeks or more exploring the unspoiled beauty of the islands, but this itinerary will also allow time to relax while discovering St Lucia's major landmarks, the unparalleled beauty of The Grenadines and the buzz of the spice island of Grenada, the perfect pitstop for those who travel with their tastebuds.
Offering a little of everything, including the sandiest white beaches to incredible scuba and snorkelling opportunities – expect to see sinister trumpetfish hoping to ambush tiddlers, shoals of little squid, slippery moray eels and pretty parrotfish.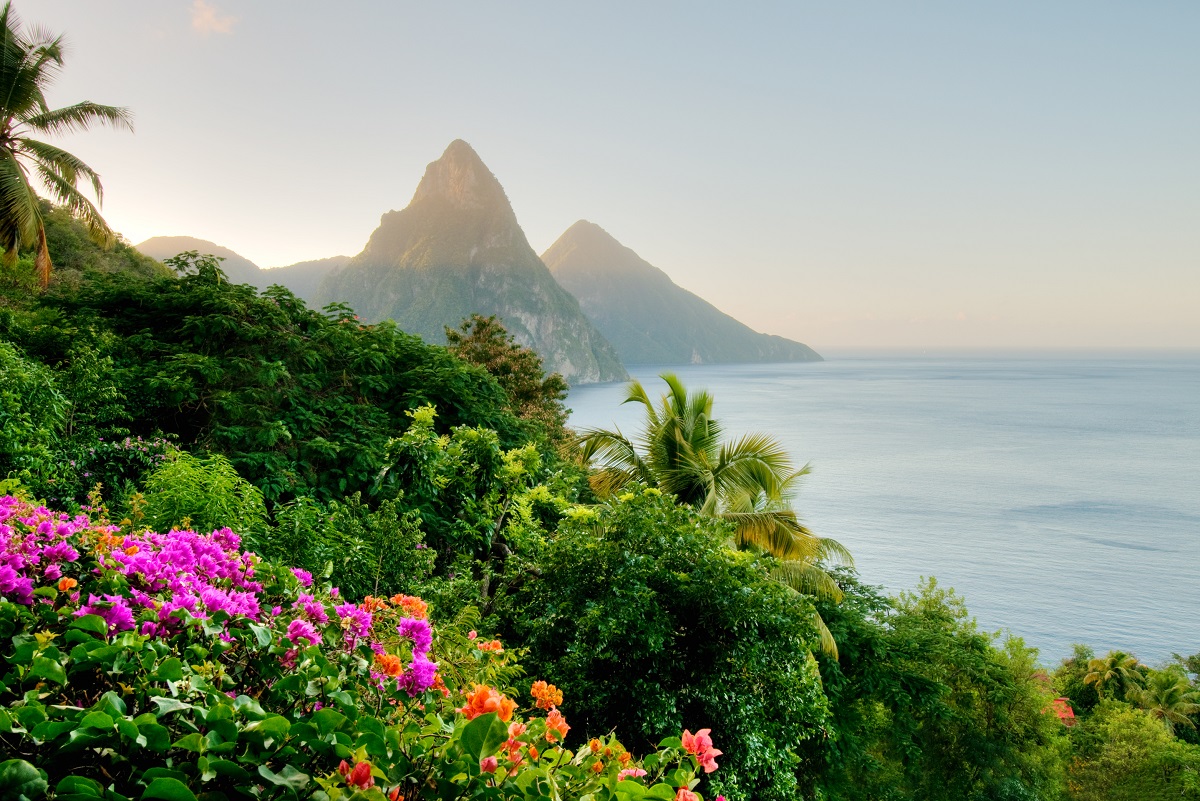 You can even scale mountains if you feel like it – the hike up Gros Piton may be a proper challenge, but it will be worth it. Not forgetting the chocolate, Hotel Chocolat - Britain's finest chocolatier – sources cocoa from its own plantation on the island and there's plenty for you to try.
Starting in St Lucia and finishing in Grenada, this route allows guests to explore all that's on offer while reconnecting with nature along the way. What more could you want?
St Lucia
Start your charter at the Capella Marina in Marigot Bay – a short helicopter shuttle from Hewanorra International Airport. The island's beautiful reefs promise excellent snorkelling and scuba opportunities, while its rainforests offer one of the country's finest terrains for hiking and birdwatching.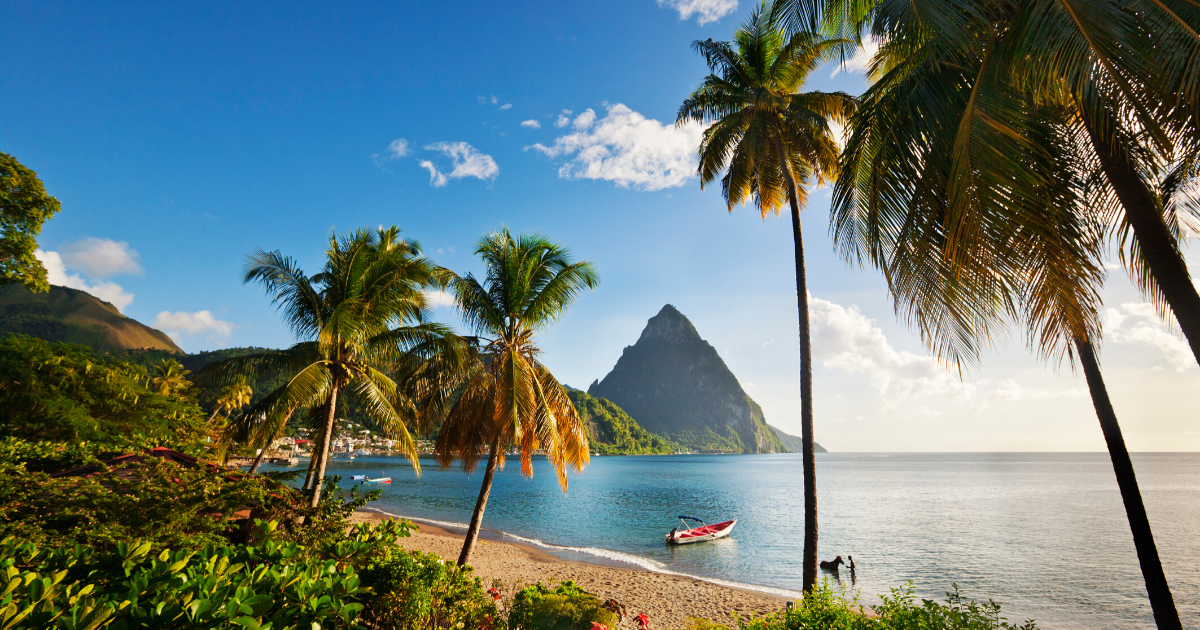 The Pitons
Now a world heritage site, spend the morning sailing around these iconic volcanic peaks. Home to magnificent rainforests and populations of wild orchids, giant ferns and birds of paradise, those feeling active can embark on a three hour climb to the top of Gros Piton with a guide. Look out for the endangered species, the St Lucia parrot, on your way up.
St Vincent
Travel overnight to St Vincent which is home to some of the country's more secluded bays and snorkelling sites. Fun fact – the next bay along, Walliabou, was used as a set for Pirates of the Caribbean. Step ashore to the capital of Kingstown to check out the oldest botanical garden in the Americas.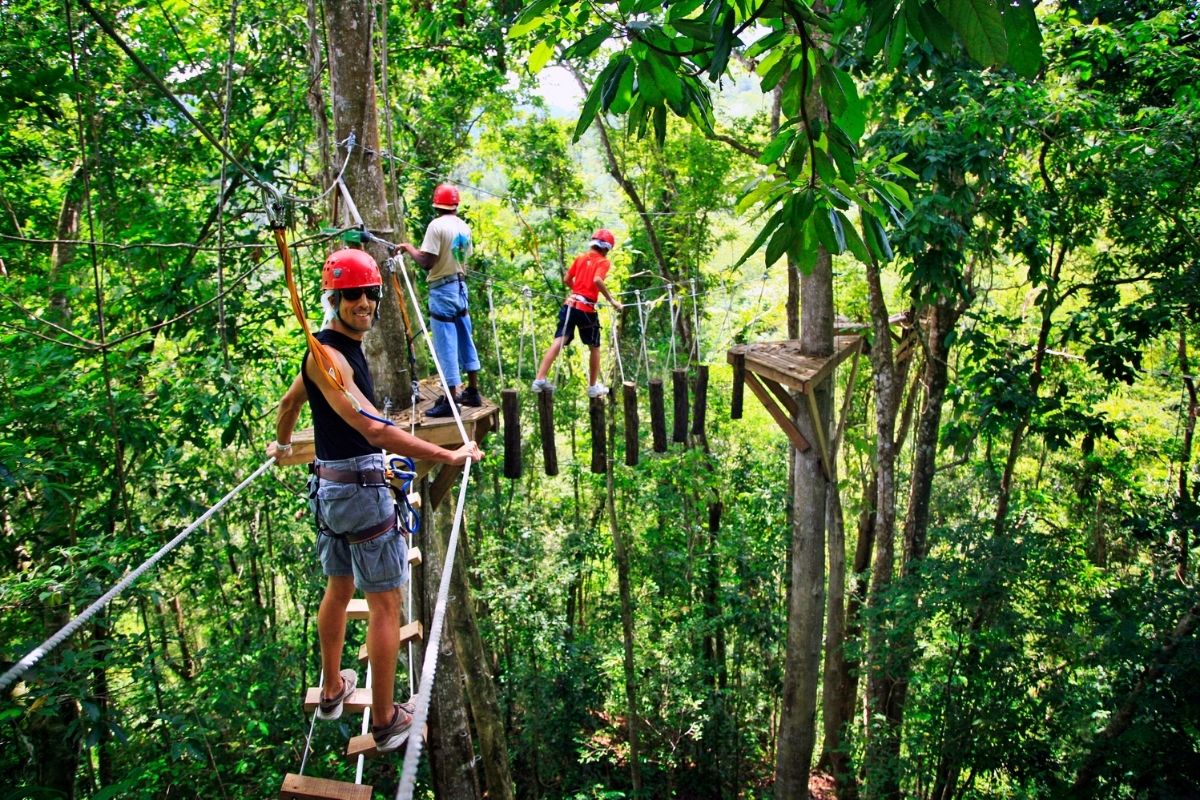 Bequia
Known as 'the jewel of the Grenadines', Bequia translates to 'islands of the clouds'. Jump out at Princess Margaret Beach which is regarded as one of the loveliest stretches of sand on the island, and be sure to take some snaps of St. Mary's Anglican church before setting sail again.
Mayreau
There's no more idyllic place to wake up than Salt Whistle Bay, which boasts two pristine half moon beaches. There's an abundance of watersports for more active travellers, while others can soak up the sun on its white sandy beaches or enjoy sundowners on board before indulging in a seven course food and wine pairing extravaganza.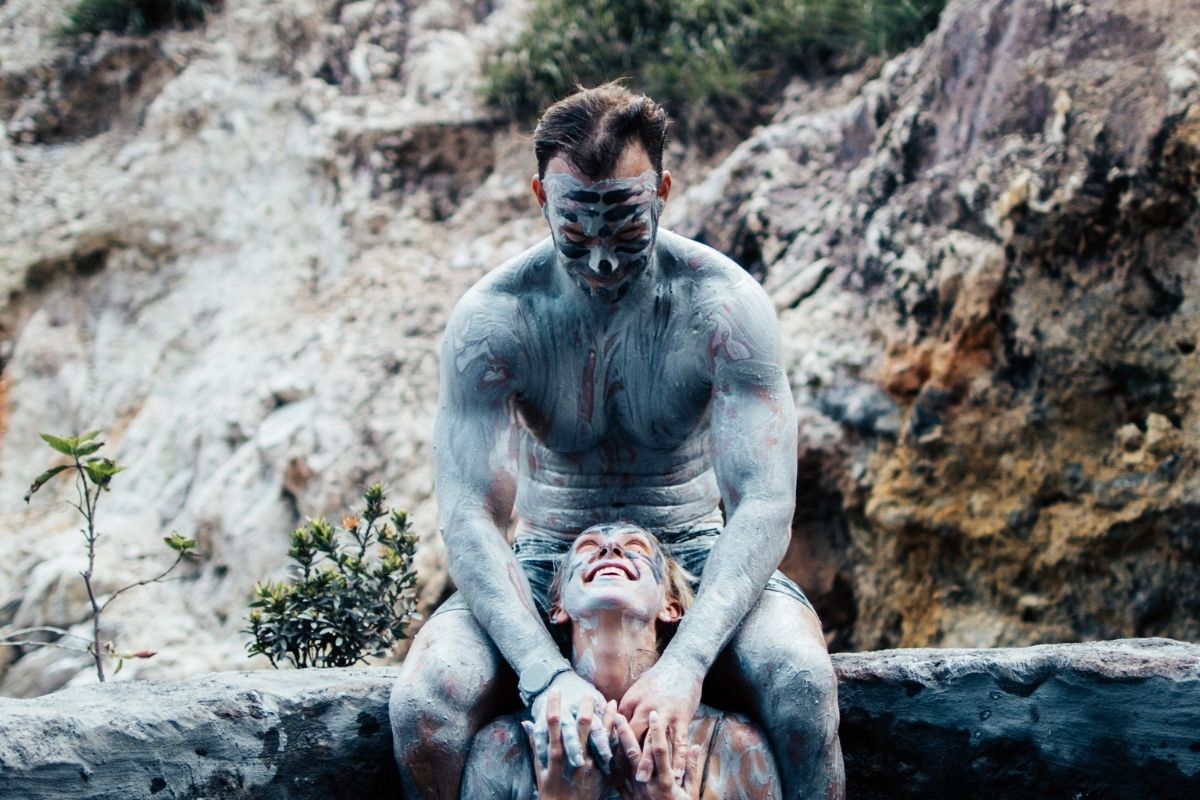 Tobago Cays
A tranquil yachting anchorage, Tobago Cays is an endless paradise for beachcombers. Crew will set up sun-lounging furniture on the uninhabited bays and be sure to take a paddleboard around the heavenly lagoons for a little turtle spotting.
Grenada
Your charter will disembark at Grenada where you'll moor in Port Louis Marina – the natural lagoon of the charming capital of Grenada. If time allows, extend your stay and check out St George's Market, explore Grand Etang National Park and, of course, indulge in some world-renowned chocolate from the Grenada Chocolate Company's factory.
Images: Saint Lucia Tourism Authority, Pixabay, Shutterstock
Read Next: