Bahamas Superyacht Hotspots
If you're dreaming of white sandy beaches and waters in sublime shades of blue, you're probably dreaming of the Bahamas. With 700 islands and over 2,000 small cays sprinkled across the Atlantic Ocean and Caribbean Sea, it's the ultimate tropical paradise.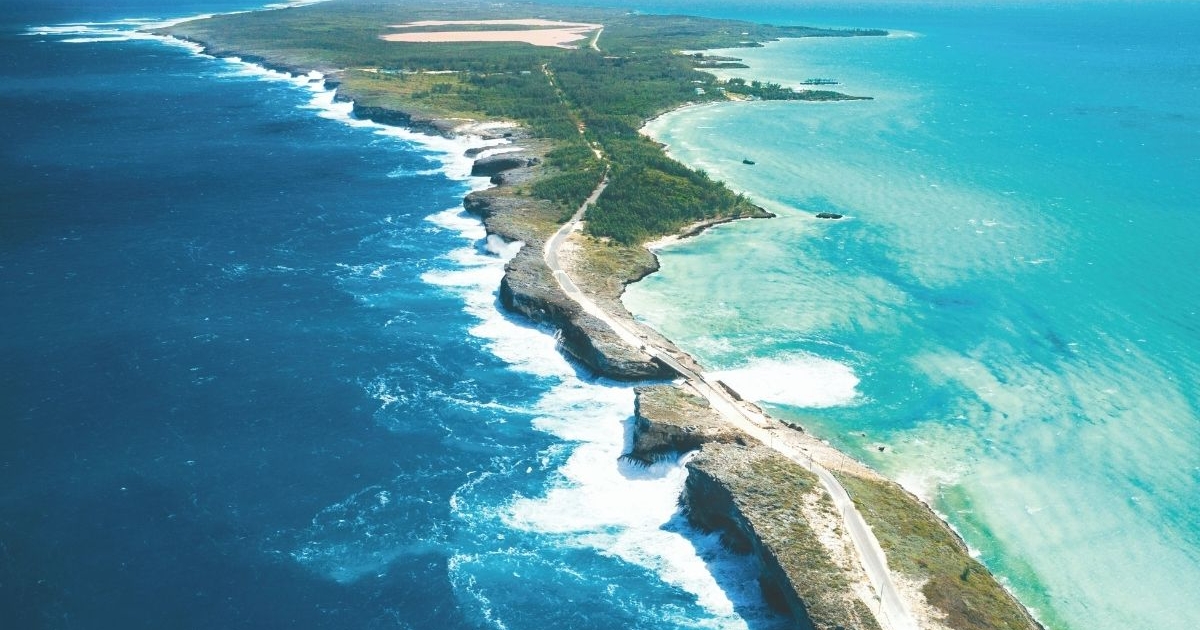 New Providence Island, home to the nation's capital Nassau, and Grand Bahama are abuzz with resorts, shops and restaurants while, further east, the Out Islands cluster in groups, each with their own character and charm. The Abacos and Exumas remain firm favourites with visiting superyachts, a vast paradise of secluded beaches and coral reefs awash with marine life – a draw for divers and snorkellers alike.
Add to this sport fishing in Bimini, swimming pigs at Staniel Cay, regattas, carnivals and delicious local fish, lobster and crab, and the Bahamas are hard to beat. The best time to visit the Bahamas is between mid-December and mid-April, and if you're planning a trip around Christmas, don't miss the drums and colourful costumes of the Junkanoo Festival, an annual celebration of Bahamian culture.
Once a haven for pirates who made use of its warm, sheltered waters and caves to hide their loot, the islands are now a playground for the rich and famous. With an abundance of uninhabited islands, secret anchorages and crystal-clear waters – ranging from 76° to 84°F – the Bahamas are the perfect destination for those who enjoy world-class fishing, diving and snorkelling, with myriad reefs, wrecks and mysterious blue holes waiting to be explored.
Shark and dolphin encounters are almost guaranteed while the shallows are buzzing with reef fish such as parrotfish, grunts and snappers. If you're lucky, you may also spot sperm whales, minke whales, pilot whales and humpbacks – all frequent visitors to the region
Eleuthera
Meet your yacht at Cape Eleuthera Marina to the south of the island and within hours you'll have reached your first dive site at Bamboo Point. Celebrate your first night on board with cocktails and a delicious dinner under the stars.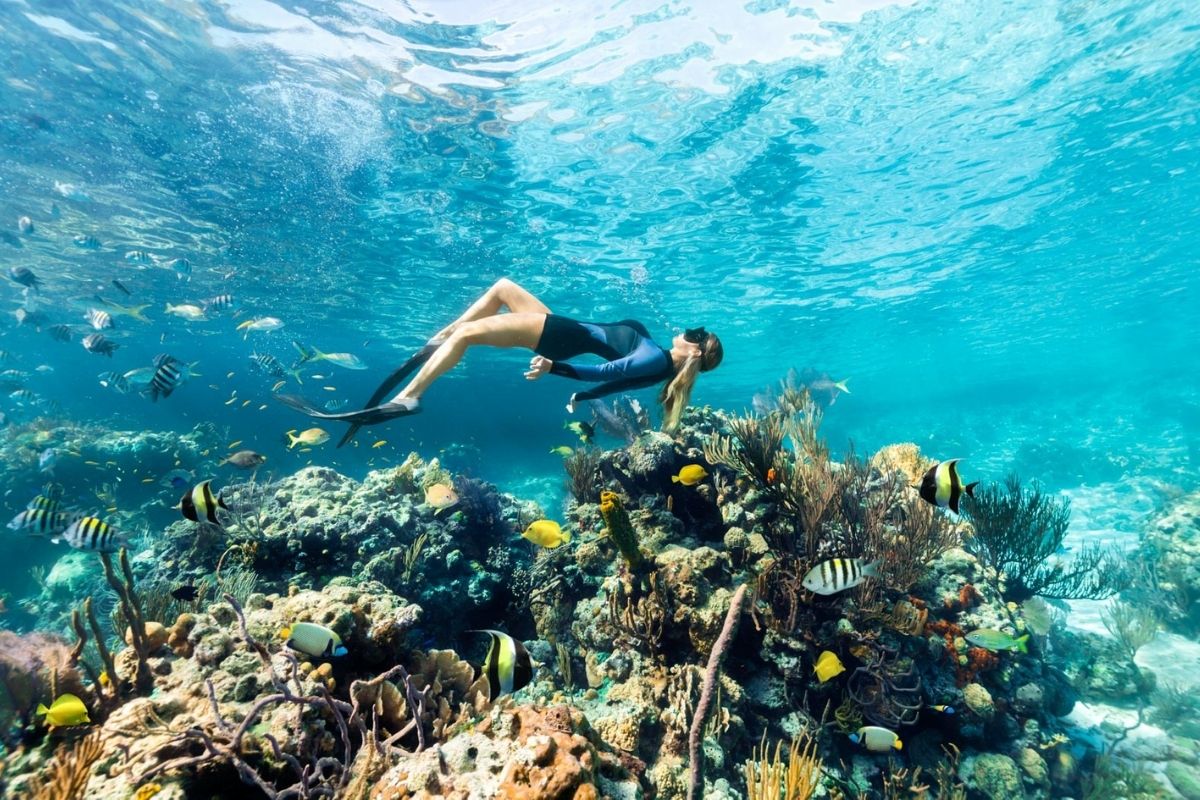 Harbour Island
The perfect stop off for a taste of old school glamour, the charming Harbour Island is just three miles long and half a mile wide. Hop ashore to explore its pastel-coloured 19th century colonial cottages which line the harbour front, swim in the turquoise waters or take a leisurely stroll along the pink sandy beaches.
Spanish Wells
Lying just off Eleuthera's northern tip, Spanish Wells is a small fishing village most famous for the harvesting of Bahamian lobster (or crawfish). Situated on the tiny island of St. George's Cay with a population of just 1,500, golf carts are more popular here than cars.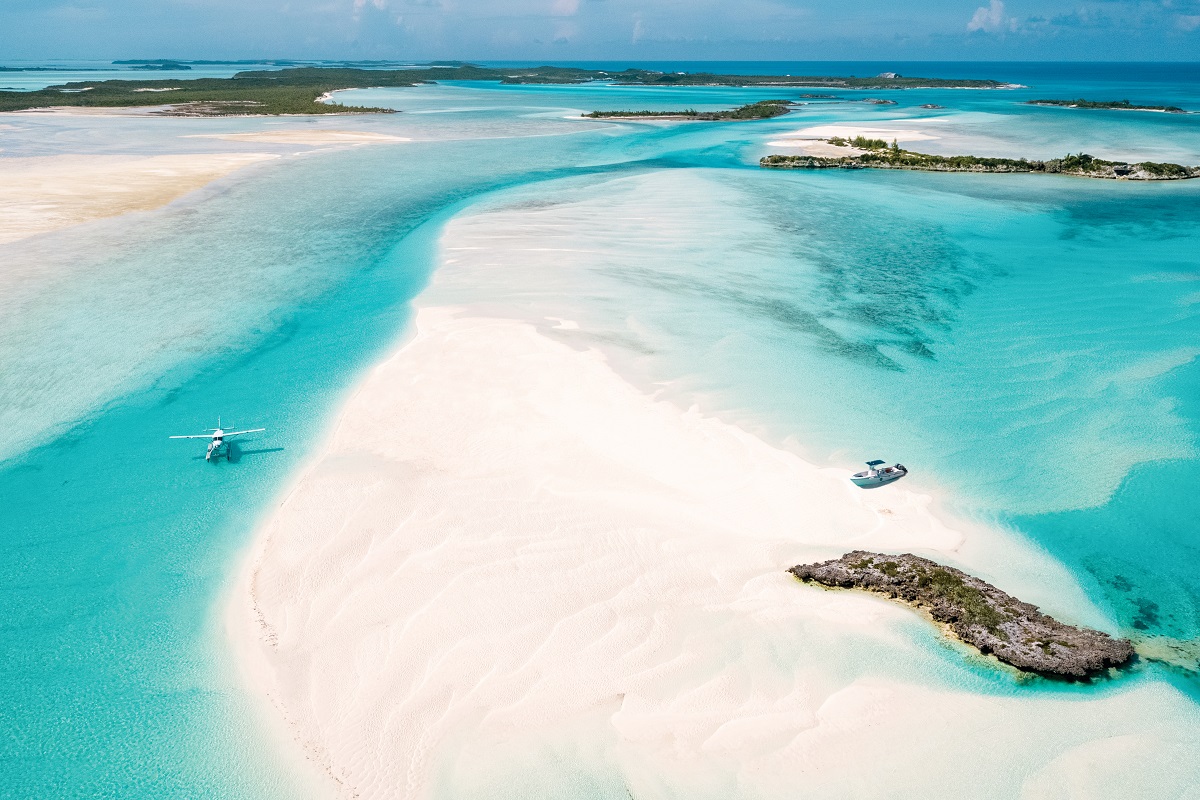 Winding Bay
Further north on Great Abaco Island you'll find barefoot luxury at The Abaco Club on Winding Bay, a private sporting club with a world-class golf course, spa, water and sporting activities and spectacular dining. Beneath the azure waters you'll also find the fourth largest reef system in the world, where you can dive or snorkel with abundant sea life.
Highbourne Cay
Sail south to Highbourne Cay – gateway to the Exumas – a privately owned island with a first-class marina. Highbourne's eight sublime beaches are among the best-kept secrets in the Bahamas, all within walking distance of the marina.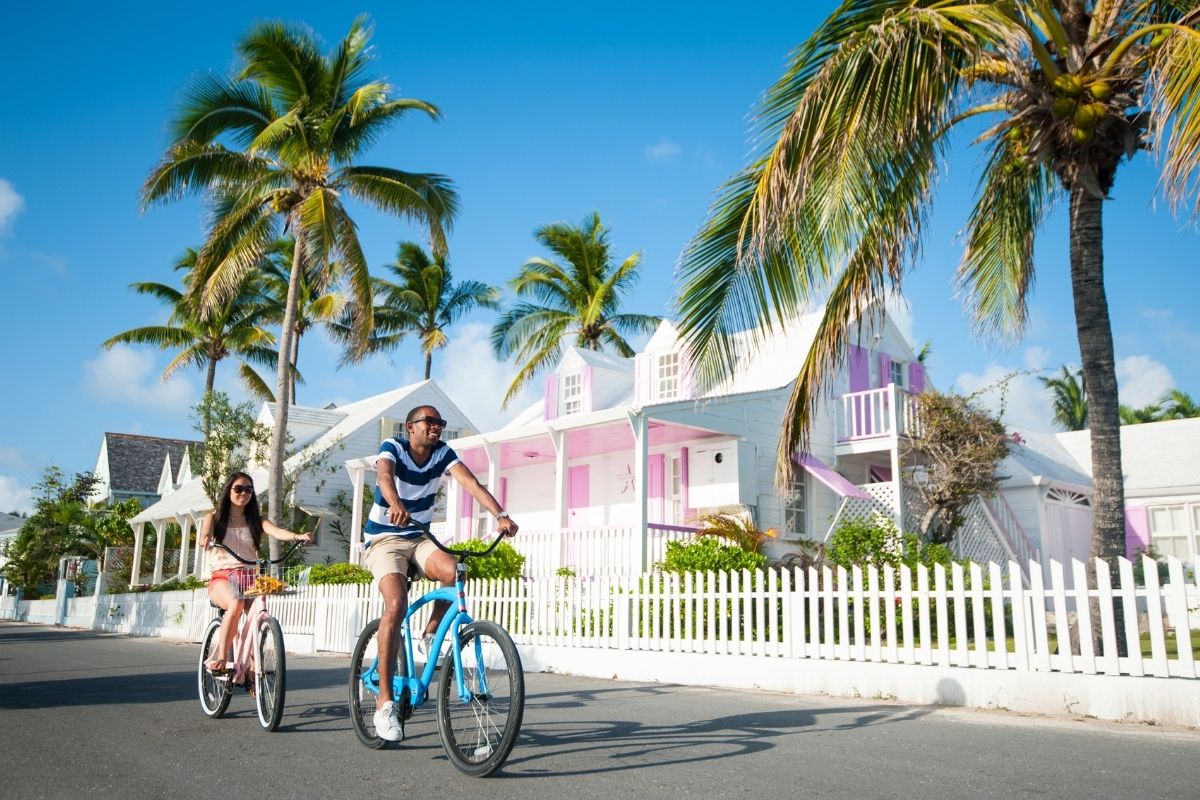 Staniel Cay
Midway down the Exuma Cays is Staniel Cay where you can anchor off Big Major's Spot and get acquainted with the famous swimming pigs – always a highlight especially for children. Dotted with colourful, over water cottages, this picturesque island is also home to Thunderball Grotto, made famous by the James Bond movie which was filmed here.
Emerald Bay
The fun continues at Emerald Bay on Great Exuma where the award winning Sandals Emerald Reef Golf Club offers one of the most scenic 18-hole golf courses in the Bahamas, set in 500 tropical acres beside a mile-long beach, with three impressive pools and 11 restaurants.
Images: Pixabay; Islands of Bahamas
Read Next: