Private Jets: Clive Jackson's Mission to Clean up the Skies
Putting environmentalism and private aviation in the same sentence may seem like a paradox, but it's at the top that real change can happen. Such is the belief of the aviation industry's most vocal climate action champion, Clive Jackson.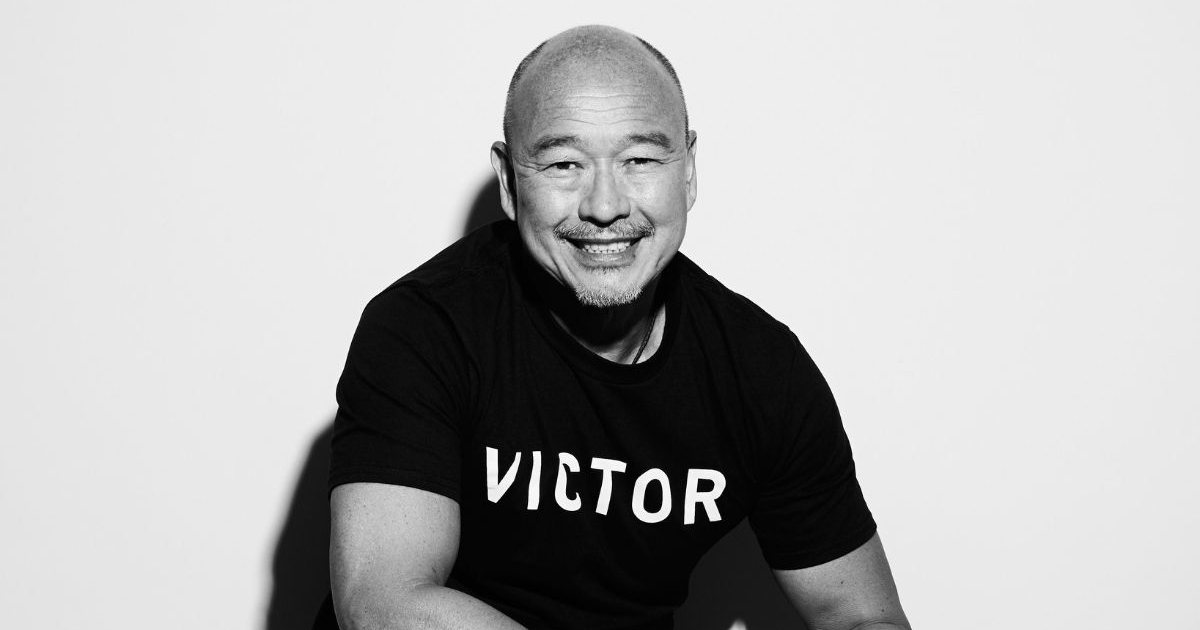 Known for being outspoken about his views on the industry's CO2 emissions – which have led the Victor founder and chairman to receive ominous threats in the past – Jackson is unwavering in his message that change is needed. And fast.
Powered by a passion for the environment, Jackson leads by example. He transformed private jet firm Victor into the world's first carbon net-zero business aviation company by offsetting all of the flights taken by its clients by 200% since 2019 – in 2020 alone, Victor emitted 21,272 tonnes of carbon and offset more than 45,000 tonnes. But that's only the start. As the pandemic begins to close, Jackson is on a new mission to convince the industry to 'build back better' and be more accountable, transparent and innovative when it comes to tackling emissions.
During the pandemic, flight restrictions resulted in a reduction in CO2 emissions around the world – they were down 56.9% across Europe in 2020 compared with 2019, according to Eurocontrol. As people start to fly again, Jackson says that it's more important than ever to consider our carbon emissions: "As we come out of this period of pandemic, we have to think about what we do, what we've done and what we're going to do differently because of the impact that we have on the environment. In particular, this tracks back to global warming and the carbon footprint of our supply chain, our products and our consumption."
The answer, Jackson says, is not to stop people flying, but to make everyone at all levels accountable for the environmental consequences of their actions. "It doesn't matter where you sit in terms of the wealth spectrum and your nationality – everyone wants to aspire to a better life. And as we come out of this pandemic, we have the opportunity to get on and make it happen, with the recognition that it is such a privilege to be able to do that," he says. "Yes, we want to have a better life, but we've also got to recognise there's quite a few things that the human race has done to damage the planet. To aspire to a better life means that we've got to think about things in a more concerted manner."
In spring 2021, Jackson unveiled Victor's Build Back Better initiative, a five-step environmental action plan calling for greater education, access, investment and transparency. Supported by the European Business Aviation Association, the proposal gives aviation businesses a framework by which they can demonstrate their commitment to building a more sustainable industry. Jackson's hope is that it will form the foundation of a standard appraisal, much like a health and safety risk assessment, which will be used to judge whether a business plan will succeed and get funding, or not.
"When you start to scope out a new business proposition, new supply chains, new manufacturing techniques or new construction, you have to think about it in the context of its impact on the environment," he says. "So where does it get its product from? How sustainably sourced is that product? What is the carbon footprint associated with that product and its transportation? Where is it best manufactured? When it's consumed, what is its carbon footprint and who is paying for it? That is the essence of Build Back Better – you've got to look at the entire value chain."
The first step of the campaign is education, namely making consumers aware of their carbon footprint. The second is investment in reduction innovations – "today we can offer a mix of sustainable synthetic fuel, smart tech and UN approved carbon sequestration programs as a range of verifiable mitigation options," he suggests. The third and fourth steps include investment in high-quality carbon offsetting and then not just matching but surpassing the offsets. The final step bringing everything together is transparency.
"We've done our first important step, which is the carbon offsets," Jackson says of Victor's progress. "I think we've achieved more than we thought we would achieve in terms of getting other business aviation companies to step forward with a much more overt, positive set of actions around addressing their carbon footprint. It's a start. But what I've also seen lately is that there's so much talk in the industry of what I call fake or false claims. We're in danger of shooting ourselves in the foot – it's a bit like the sustainability label in luxury."
He's talking, of course, of 'greenwashing', a term which emerged after a number of companies capitalised on sustainability as a trend and conveyed misleading information about their products to make them appear to be more environmentally sound than they are in reality. For this reason, transparency is vital. Jackson demonstrated his commitment to this step by publishing Victor's 2020 environmental performance online.
While he can wax lyrical about climate change, Jackson is conscious that he needs to get inside the heads of his clients in order to inspire true change, which he admits is one of the most challenging aspects of his mission. "That, fundamentally, is the biggest, most important thing; that last piece of the puzzle, that your customers actually put their hands in their pockets," he says, highlighting that so far Victor has convinced about 9% of its clients to offset their flying miles.
Contributions then go to Victor's chosen carbon reduction projects via carbon credit providers Vertis and South Pole. Projects include the Jiangxi Province Le'an County Forest Farm Carbon Sink Project in China, the Kariba REDD+ Project in Zimbabwe and the Tambopata-Bahuaja Biodiversity Reserve in Peru which focuses on nature-based solutions. "Our mission is to get all of our customers to offset, so we're nowhere near. It will take time."
As for why this is so important, Jackson says it all comes down to mindset and recognising that your ability to choose how you travel comes with the added responsibility to protect the future of the planet. "We cannot overlook the fact that a private jet emits up to 20 times more CO2 per passenger mile than a commercial airliner," he says. "Operators, brokers, and customers must accept that the privilege they enjoy comes with certain obligations. Every passenger should remove more carbon than they emit, and this commitment and claim must be verifiable and open to scrutiny by others."
However, Jackson also knows that in our capitalist world, change won't come without the support of big business. He's confident that when investors see the financial benefits of protecting the environment, this is when real results can be achieved. "We live in a capitalist society. So as a result of us all piling in to build back better because the capital markets and governments are supporting it, investors will see a return on their money as it stimulates jobs, product, growth, supply chain, manufacturing. And that's what we need. We need to give people jobs and hope."
Experts are expecting the reopening of national borders and air corridors to see the massive pent-up demand for international travel rise exponentially, so the time for action is now, Jackson says, particularly within private aviation. The industry has seen an unprecedented increase in new users due to the pandemic, during which time flying private was seen as "a safe way to get to anywhere in the world, at a time of your choosing, with minimum risk."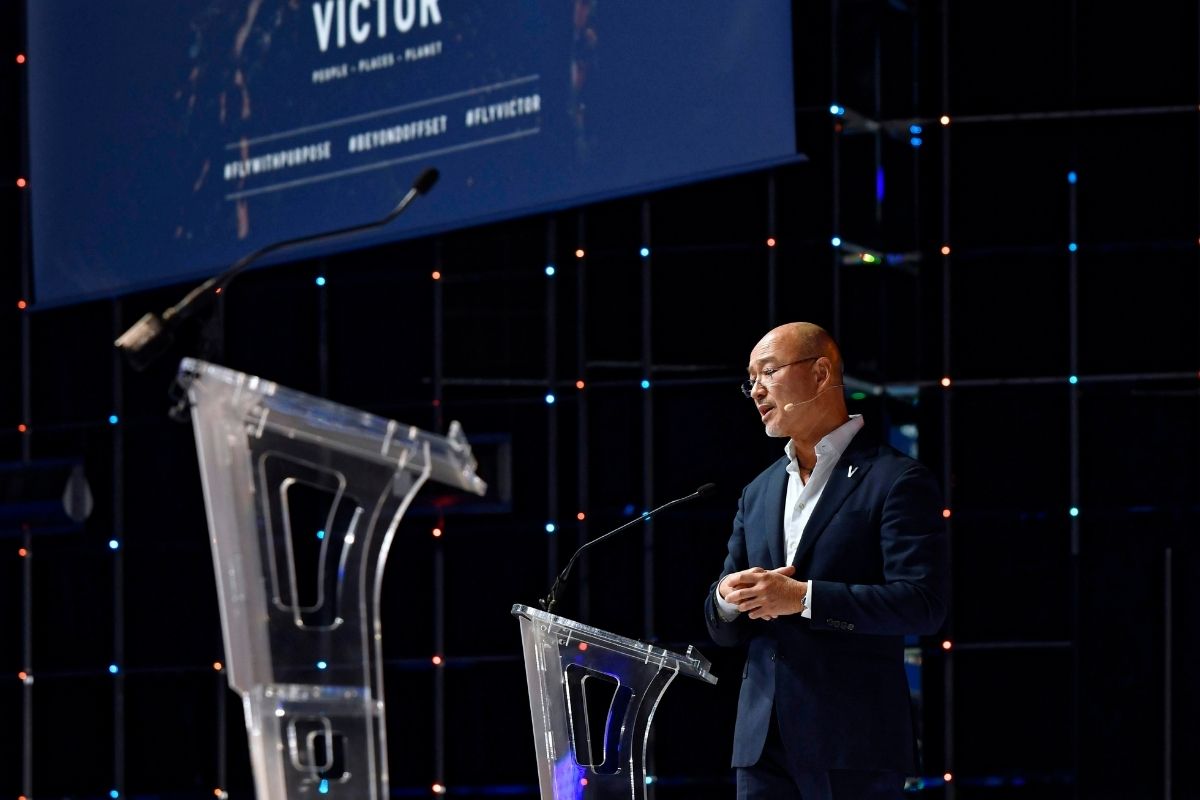 One arena which saw a major spike was yachting, particularly in the charter market where guests have a limited time to reach their yacht before it sets sails. Flying private can reduce the risk of contamination, leading to quarantine, but also flight schedule changes, which are common in the current situation, Jackson says. "When it comes to superyachts, end-to-end is absolutely key. If you're paying €200,000 a week or more for a charter, eliminating risk is key to the whole sequence of events."
Analysis by McKinsey & Co revealed that 71% of people who used private aviation since the lockdowns began in March 2020 intend to continue flying privately once the pandemic is over. As such, it's up to industry leaders like Jackson to step up and take the lead to inspire change. Threats aside, Jackson believes this is a battle worth fighting.


Read Next: