Alex Rogers of REV Ocean is Saving the Seas
When you've advised the UN, Greenpeace and G7 governments on marine ecology, worked alongside David Attenborough on Blue Planet II, and led some of the globe's most exciting and innovative deep ocean expeditions, it takes very special kind of job to lure you away.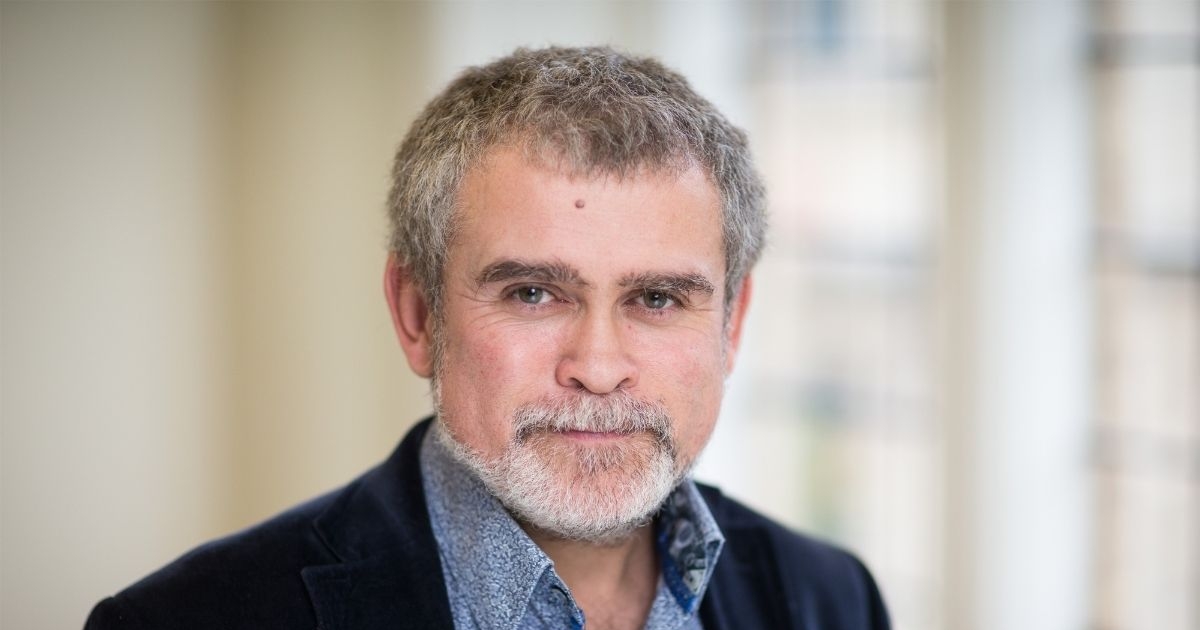 For Alex Rogers, a professor of conservation biology at Oxford University, the chance to lead the science team on REV Ocean as science director of the world's largest and most advanced research and expedition superyacht was just such an opportunity.
Funded by Norwegian billionaire Kjell Inge Røkke to find solutions to the most urgent problems facing our oceans, the 183m vessel boasts a series of firsts - as well as holding the title of largest superyacht on the planet, it has a three-person submarine capable of scaling depths of 2300m to collect samples and is fitted with an advanced trawl system to allow scientists to safely collect fish.
"To be on a ship of this size with all the latest oceanographic sampling technology onboard as part of a mission to help solve our ocean problems was very attractive to me," says Alex from his UK home. "It wasn't an easy decision to move from Oxford University but working with REV Ocean is a dream come true for a marine biologist."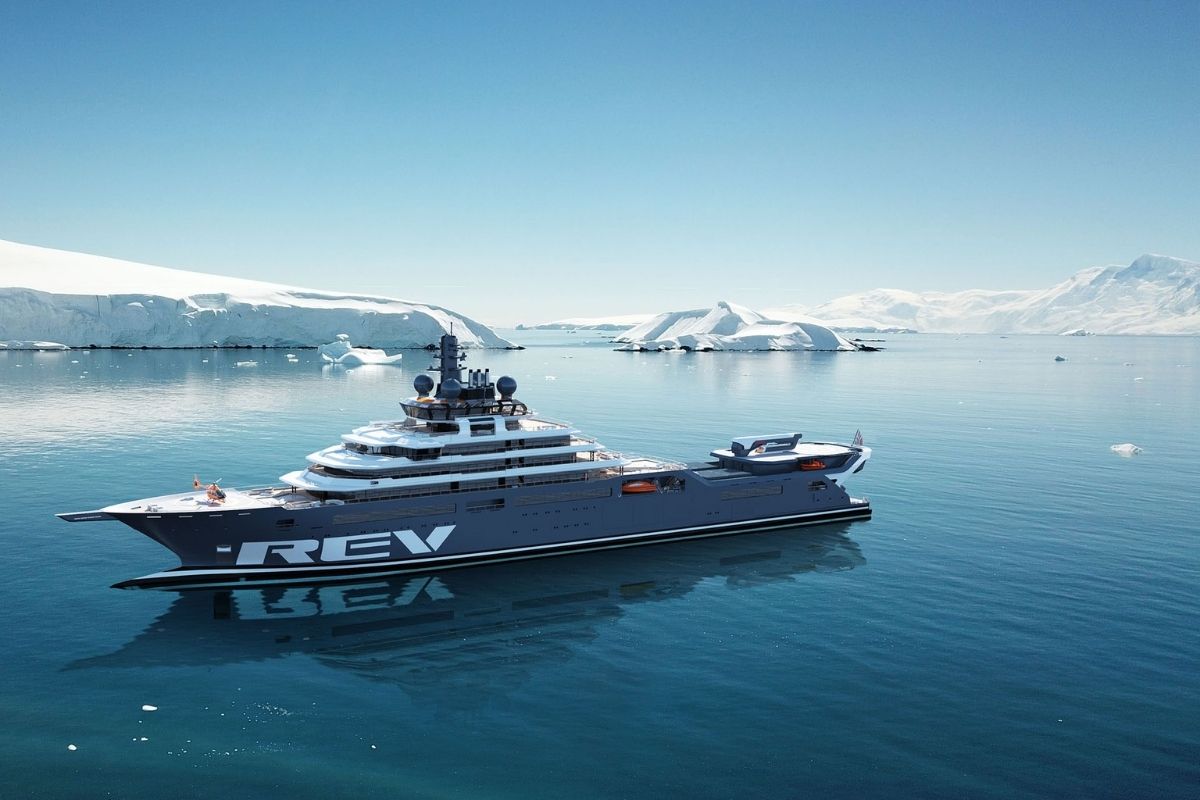 COVID-19 has created a 12-month delay in finishing the build in a Norwegian Fjord, and the vessel is now on course for completion in late summer 2022.
"It's a hybrid vessel, a luxury yacht and a research ship combined, and much of the heavy equipment necessary is already onboard but it still needs further work on the comfort side," explains Alex, who joined REV Ocean in 2018.
"It's frustrating but also a mixed blessing as it gives us more time to train a group of pilots for the submersible and gather a team together to operate the remotely operated vehicle - a tethered robot attached to the ship by a cable which is capable of diving to 6000m depth to film, take samples and measurements. We also have more time to put together the science, education and public outreach programmes."
Their strategy to improve ocean health focuses on three main goals - plastic pollution, overfishing and the environmental impacts of fishing practises and climate change and ocean acidification – and Alex has built the science programme from scratch.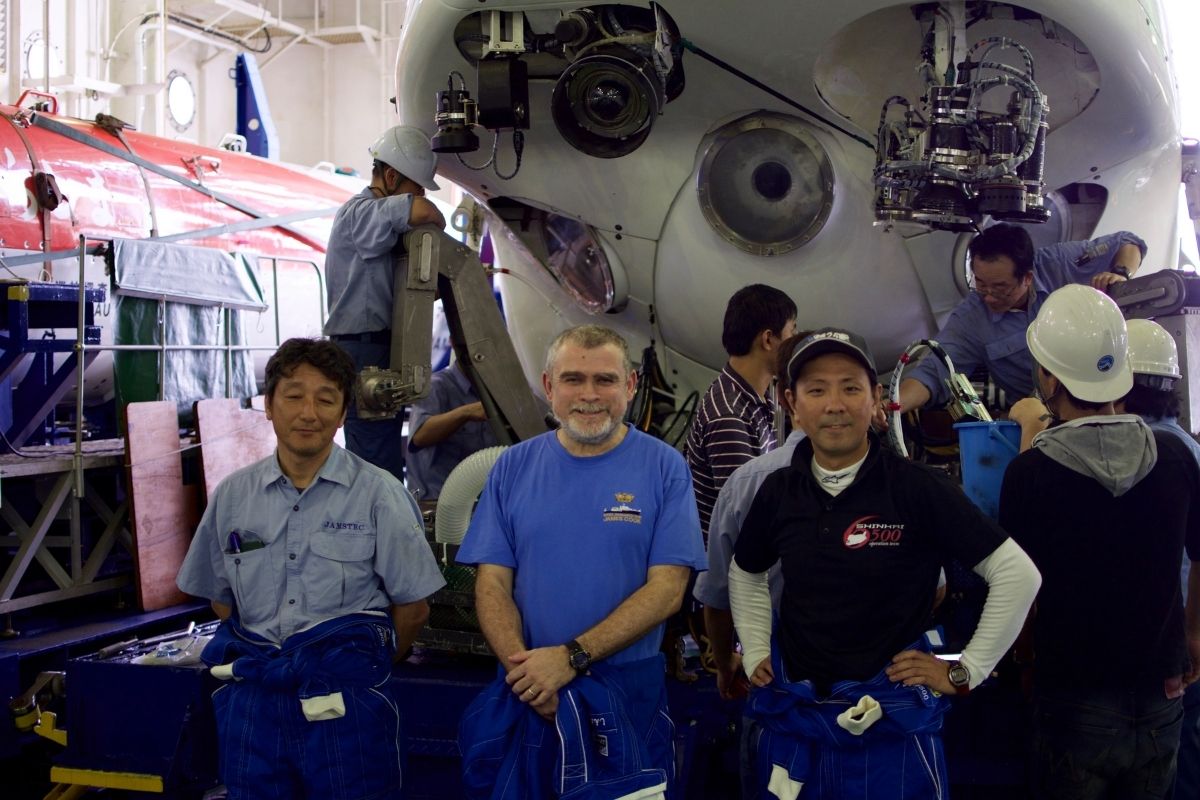 "It is still a work in progress but we have already developed partnerships and a 12 month plan with various academic, educational, outreach and innovation partners. We will plan a route for the ship and will put out calls globally for people to come and work in these particular areas.
"Anybody can put a proposal in from anywhere in the world and they will be evaluated by the Norwegian Research Council. We might have four or five different projects going on onboard simultaneously, with a science coordinator overseeing it all. The aim is to focus on projects providing scientific data that's directly relevant to finding solutions, testing new technologies and developing new approaches to reach solutions.
"Those solutions could include a new gizmo for collecting plastic, policy solutions and education capacity building activities as well."
REV Ocean will operate in three different modes. For one third of the year, it will be in complete science mode, focusing on science expeditions. A charter period will allow private companies or individuals to hire the vessel as a superyacht or use it for educationally orientated expeditions (with any profit flowing back into running the science programme). Finally, there is expedition mode, which Alex describes as "a mixed bag, encouraging governments to act on ocean problems by taking policy makers out to a coral reef which has been heavily hit by plastic pollution, showing them plastic litter in the deep ocean or illegal fishing going on. We will explain how new technical solutions can help manage activities in the ocean."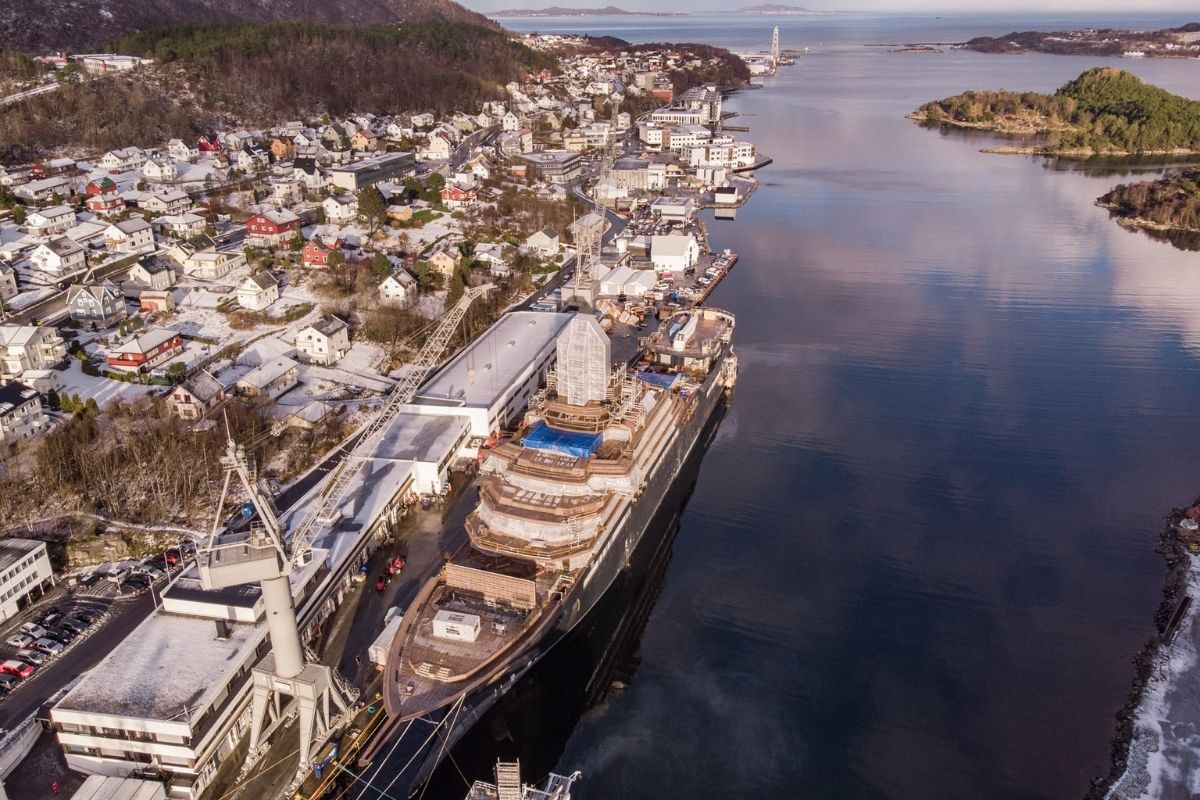 Not surprisingly, there has been huge interest from leading TV and film production companies already excited at the prospect of exploring remote and previously inaccessible sectors of the ocean on a vessel equipped with state-of-the-art tech and highly advanced cameras.
"We've been talking to the BBC, Netflix and other leading production companies about filming projects," reveals Alex. "Part of our role is producing media to increase social literacy among the global public. There will also be an active arts and writers programme on board, with artists and writers coming to document what they see, which differs hugely in perspective from the way us science geeks see things!"
There has been some sniffiness and criticism from the mainstream media on the 'double standards' of using a luxury superyacht as a research vessel to save the ocean and Alex admits that this is a concern he and CEO Nina Jensen, who previously worked for the WWF, have discussed at length.
"We have thought long and hard about it but the bottom line is you can't work far out in the ocean unless you're on a large vessel like this. Many conventional research ships have more of a carbon footprint than REV Ocean, which has been designed specifically to be as green as possible given its size. It has unique hybrid propulsion systems and there is a huge bank of batteries on the vessel which skim power off the main propulsion system.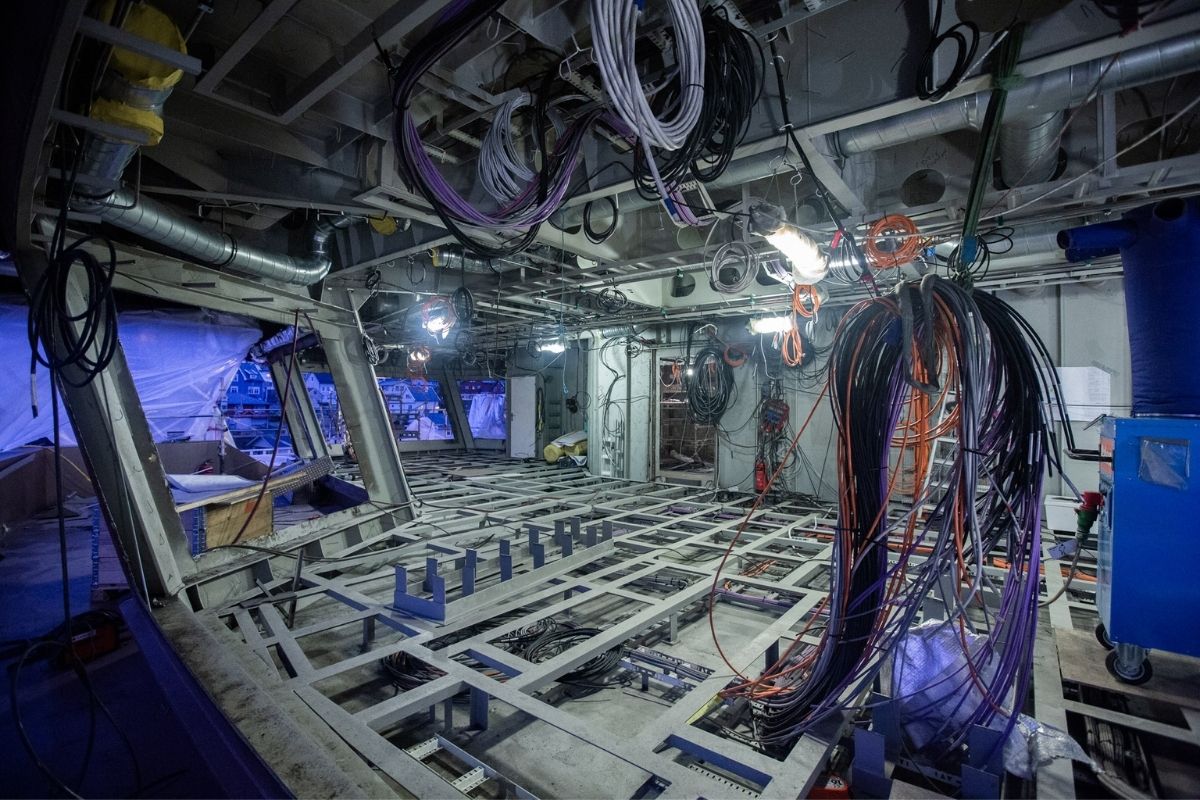 "When the power requirements of the vessel go above that of a simple generator, instead of switching another genny on, you go to battery power to top up. That enables a fuel consumption saving of about one third. It's like a big floating Toyota Prius! There are many other examples where the cleanest new technology is being used on the vessel to make it highly efficient. We deal with waste in an eco-friendly way and the ship is exceptionally quiet, which lowers the environmental impact while at sea."
Alex's passion and love for the ocean began on childhood holidays to the west coast of Ireland. "My mother comes from a fishing family on the west coast so I used to go out every summer on the fishing boats," he recalls. "At the age of 12, I decided that marine biology was what I wanted to do. All my science work has been geared towards understanding the ocean and how to help it in terms of more sustainable management of activities like deep water fishing and understanding the impact of climate change.
"I've been heavily involved in working with governmental and non-governmental organisations, acting as an expert witness in court cases when important decisions are being made."
A career high was discovering the first deep sea hydrothermal vents in the Southern Ocean of the Antarctic on expedition. "We located the vents at about 2,500m deep on the East Scotia Ridge to the west of the South Sandwich Islands. I remember the ROV going down and this seabed emerging out of the darkness. What looked like a huge pile of skulls on the seabed turned out to be millions of yeti crabs lying around the vents. It was astonishing to witness.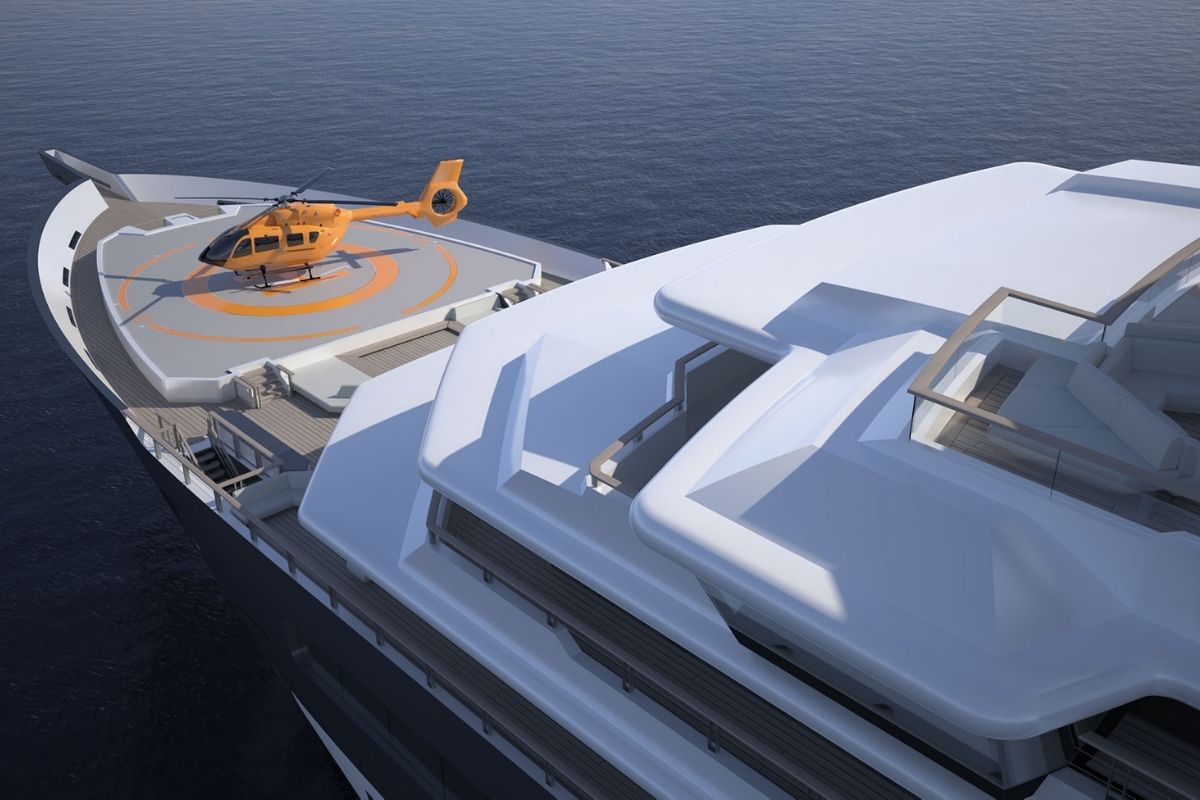 "There is 1.3 billion cubic kilometres of ocean out there and in terms of deep sea ecosystems, we've only explored as little as 0.0001% so there are plenty of exciting discoveries to come."
Another highlight was working on the Blue Planet II series in an advisory capacity. "David Attenborough sometimes rewrote large quantities of the narration just a few hours before recording and I would be sent those edits to go through,' he says with a smile. 'It was great production to work on."
With REV Ocean's first successful sea journey recently completed in August when the vessel moved to a different shipyard, new partnerships including one with the World Maritime University in Sweden, to develop a University at Sea programme aimed at people from developing countries and encompassing, science, maritime law and ocean management are being forged thick and fast.
Other spin-off projects include the Ocean and Data Platform - now absorbed into The Centre for the Fourth Industrial Revolution – to create easy access to ocean data globally, the World Ocean Centre in Norway, housing a variety of ocean activities, and Plastic REVolution, specifically developed to tackle the plastic problem on land with a focus on Africa.
While anxious about the parlous state of the seas, Alex is determined to influence permanent change across the globe through REV Ocean's innovative strategies.
"When I hear about a new paper detailing climate change impact on the Arctic, Antarctic or coral reefs, I feel very frightened and angry that not enough is being done," he says. "But that only motivates me to do more to try and change the situation. There is no doubt the ocean is in a seriously degraded state; we know that many marine species are threatened with extinction.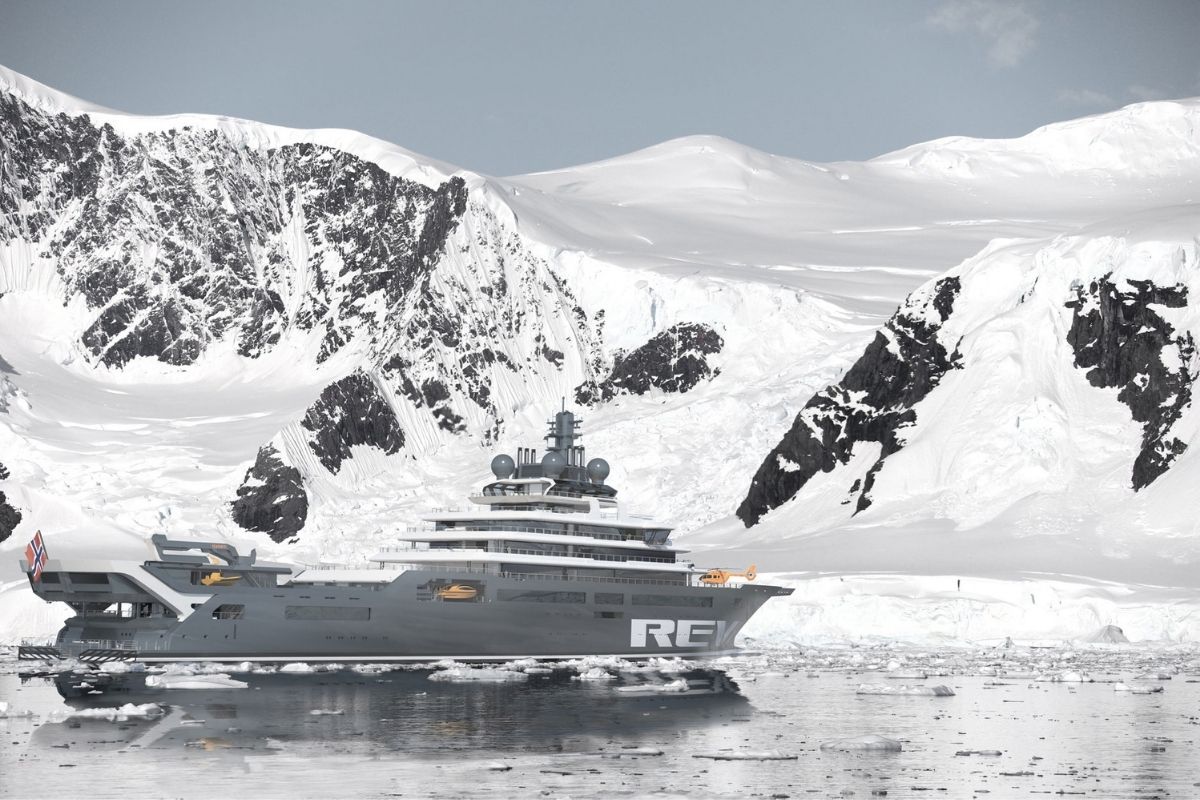 "We are seeing global scale changes in marine ecosystems and the distribution of marine life and that is after only one degree centrigrade of warming. If we carry on at the current rate, even with the Paris Agreement, we will hit three or four degrees of warming, which will lead to a different planet to the one we've evolved in. That is a very scary prospect.
"Coral reefs are the canaries in the coalmine when it comes to climate change. They are now recognised as the most vulnerable ecosystem on earth to warming. My team at Oxford was working in the Chagos Archipelago in the Indian Ocean where massive bleaching has occurred in recent years. They returned psychologically impacted by what they had seen. They had dived there before when the reef was quite healthy and came back completely deflated."
REV Ocean's findings will be easily accessible with standard data being released to the public in real time while other data will be released within 12 months of an expedition, rising to 24 months in exceptional circumstances. "We will run all forms of social media from the vessel so people will be able to see what we're doing, include live broadcasts from the submarine and ROV using new underwater communication technology based on lasers," adds Alex. "We want to excite the public with the things we see."
Perhaps the most pressing question is whether REV Ocean can make the difference necessary to help us save our oceans before it's too late. When someone of Alex's impressive standing and experience says it's worth believing in, it should give hope to every one of us who cares about the future of our planet.
"There's no doubt that having a flagship vessel capable of going anywhere in the world, documenting problems and gathering data to find solutions and able to show policy makers what is happening underwater will have a huge impact. Putting together our statement of intention and a team of people from scientific, diplomatic and NGO backgrounds is already being received well globally; we've contributed to a number of major reports and I've led a report on biodiversity in the ocean for the Norwegian Prime Minister on sustainable ocean economy.
"It was recently reported that the amount of plastic going into the ocean could grow from the current 12 million tonnes a year to 29 million tonnes a year by 2040. We must find alternatives to single use plastic and figure out ways of containing waste materials on land through recycling. Awareness has been growing but the job is by no means done."
Read Next