Into the Blue: Exceptional Underwater Adventures with Rodolphe Holler
French Polynesia is a paradise of lagoons and white sand, a land of beauty and smiles where whale song drifts on the breeze. This is surely heaven enough, yet the underwater world of this vast archipelago is also home to the most spectacular marine life on the planet.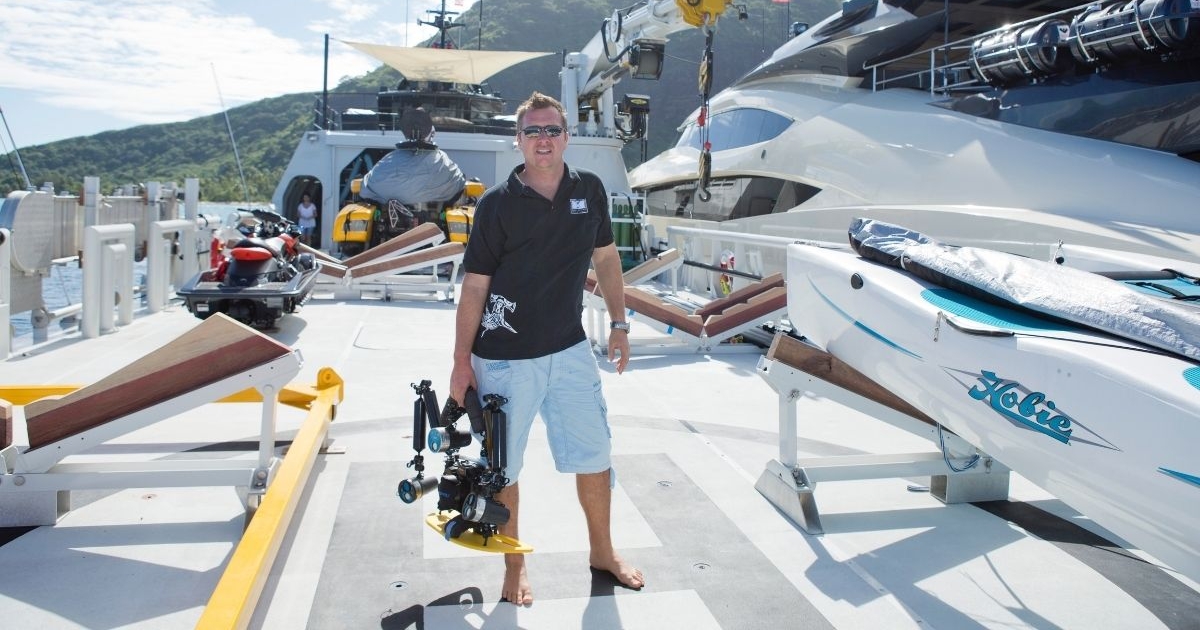 The man to know is Rodolphe Holler, a Frenchman living on the island of Moorea. As a marine naturalist, dive master and underwater photographer - videographer, he facilitates exceptional encounters for superyacht clients in French Polynesia and all over the world.
We sat down with Rodolphe to discuss his favourite dive spots, the experiences clients look for, and what's involved in making them happen.
Tell us what first sparked your interest in diving?
I grew up in the South of France where my father was a diving instructor and I've been diving for as long as I can remember. I got my first job as a diving instructor in Corsica when I was 25 years old.
My wife Christelle and I moved to French Polynesia in 2000, initially to instruct dives in Bora Bora, and we also created the first eco tour of the island. We then moved to Moorea where I worked as a dolphin trainer, and 18 months later a colleague introduced me to a superyacht which was looking for a diving instructor, and I got the job.
More jobs followed and I began to struggle by myself, so Christelle stepped in and we created Tahiti Private Expeditions in 2007.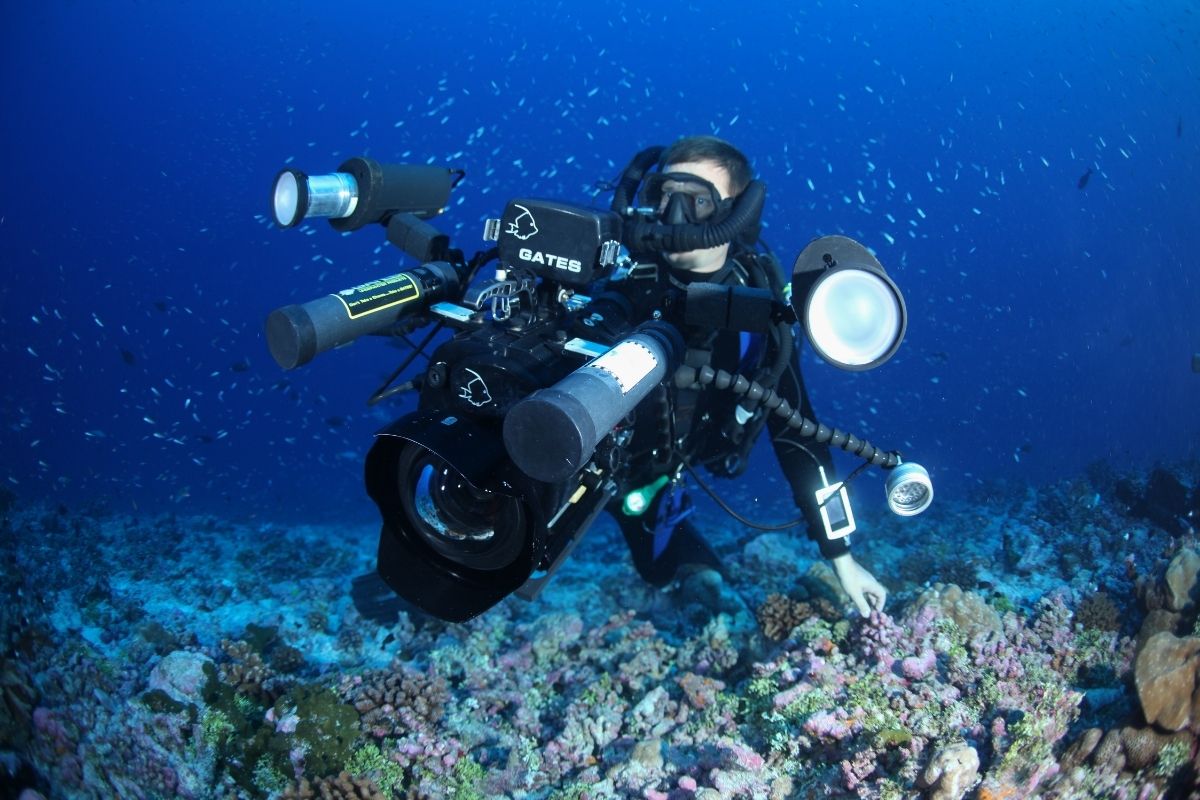 Where do you currently operate?
We now operate all over the world, but our services – with a team of six experienced guides - differ in French Polynesia. Here I always guide because I know the area so well – it's our playground – but elsewhere I tend to use a local guide. I'm mainly hired for my diving expertise and film making. If I'm not in charge of guiding I can focus more on the safety of my clients and filming.
You've worked with many clients for years, what makes them keep coming back?
Clients usually hire me because they're looking for a particular experience, something different. One example is diving with a rebreather where exhaled air is recirculated after the oxygen is replaced and the carbon dioxide is removed. It's very different from scuba diving. The main advantages of rebreather diving are extended gas endurance and lack of bubbles. It's more technical so, when I teach clients, it builds trust which is why they want to keep diving with me.
I also have a knack for finding secret places! For example, 10 years ago, I knew there was a dive spot in the Bahamas where you could see tiger sharks. One of my clients had already dived there five times and never knew this – neither did his captain who'd been diving there for 25 years! I love researching rare and amazing encounters which I can then arrange and share with others. This was a while ago, as the area is better known now.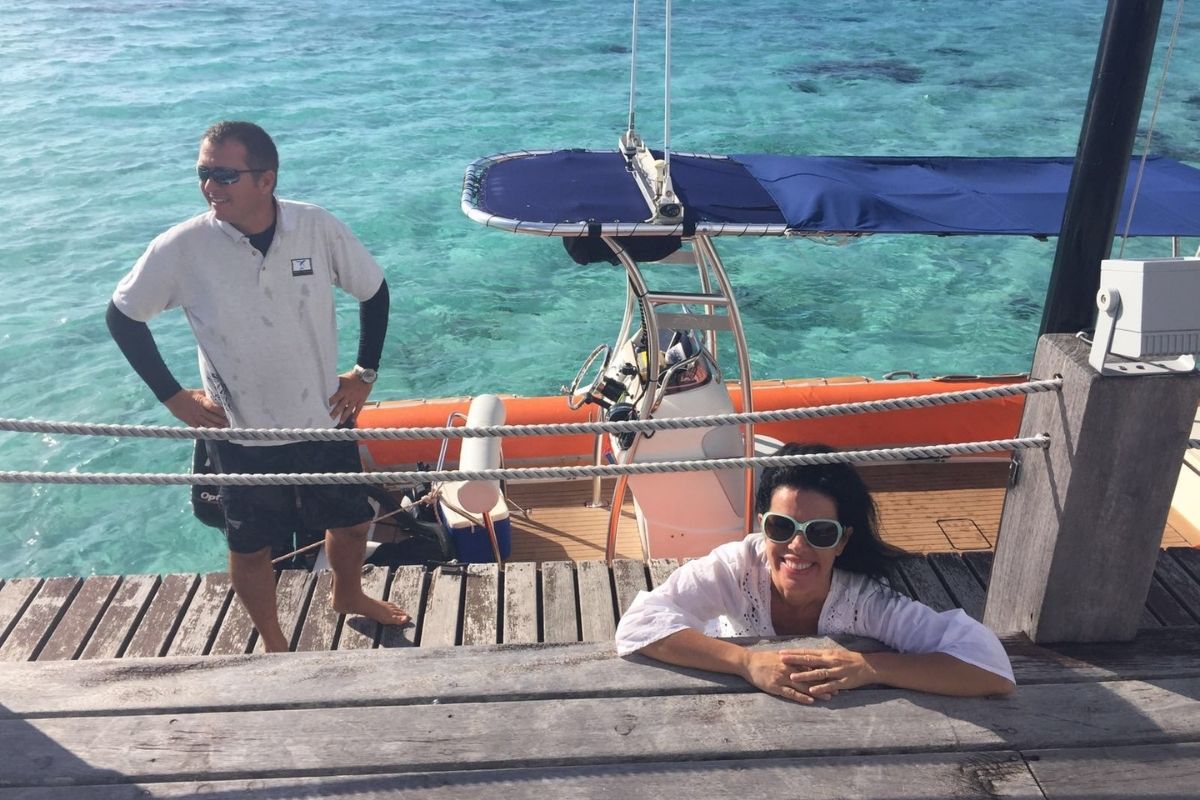 What are your main considerations when planning a dive trip?
When putting together the itinerary, obviously it's important to take into account things like moorings, the winds and the weather, but you also need to manage clients' expectations. I have to understand my guests: Are they adventurous divers or beginners? Do they want to do deep dives? Do they want big marine encounters, or do they want a nice and gentle snorkel? We can then start working on the itinerary and we always do our best to customise our trips to match what clients are looking for, often combining it with other activities when some if the guests don't dive.
Do many superyachts come to Tahiti each year?
We have between 45-60 superyachts per year and the number is slowly growing – we typically work for around 50% of them. We're also seeing a change in how the yachts operate. Ten years ago, people had no clue what to do when they arrived in French Polynesia and they relied more heavily on us. Nowadays, they expect to plan things for themselves, as they might in the Caribbean or the Med. But using a superyacht agent alongside our own services here in French Polynesia is crucial as there are so many local considerations. It's also dangerous to dive by yourself, particularly if you don't know the area.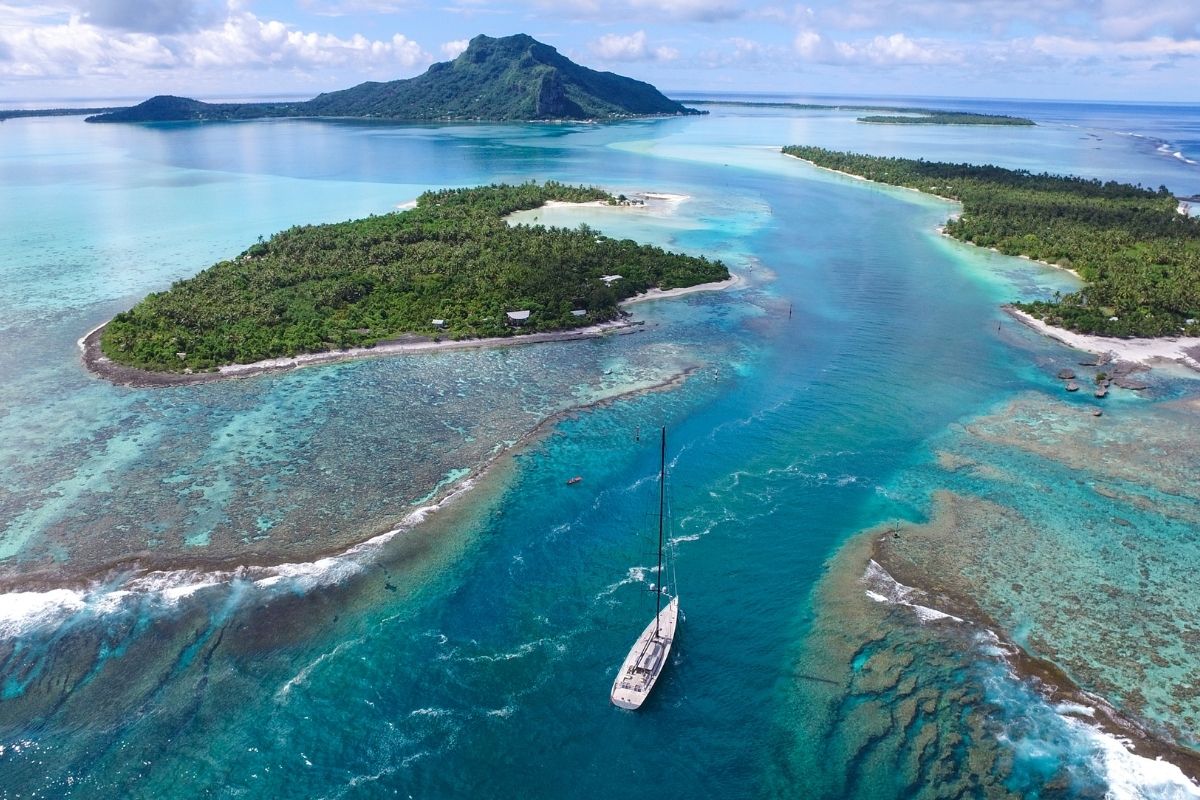 How do you keep on top of developments in diving equipment?
There are always innovations coming out – that's something I love about the industry. I already mentioned the rebreather, but it's a game changer. When you first dive with one, it's like you've never dived before and you'll want to relive all your experiences again. Rebreathers don't make noise, they don't make bubbles, and the fish behave differently because of this. You can also stay down much longer, whatever your depth. The only disadvantage is that they are very expensive, but with superyachts price is not usually an issue.
Each year I try to find something new to impress my clients. Right now it's a new 4K camera that can be used at 300 metres, and it can be controlled remotely from the tender. This allows for live exploration where we can be the first people on the planet to see certain areas that no one has yet been able to record at these depths. It means we aren't just visiting a place, we're exploring it for the first time.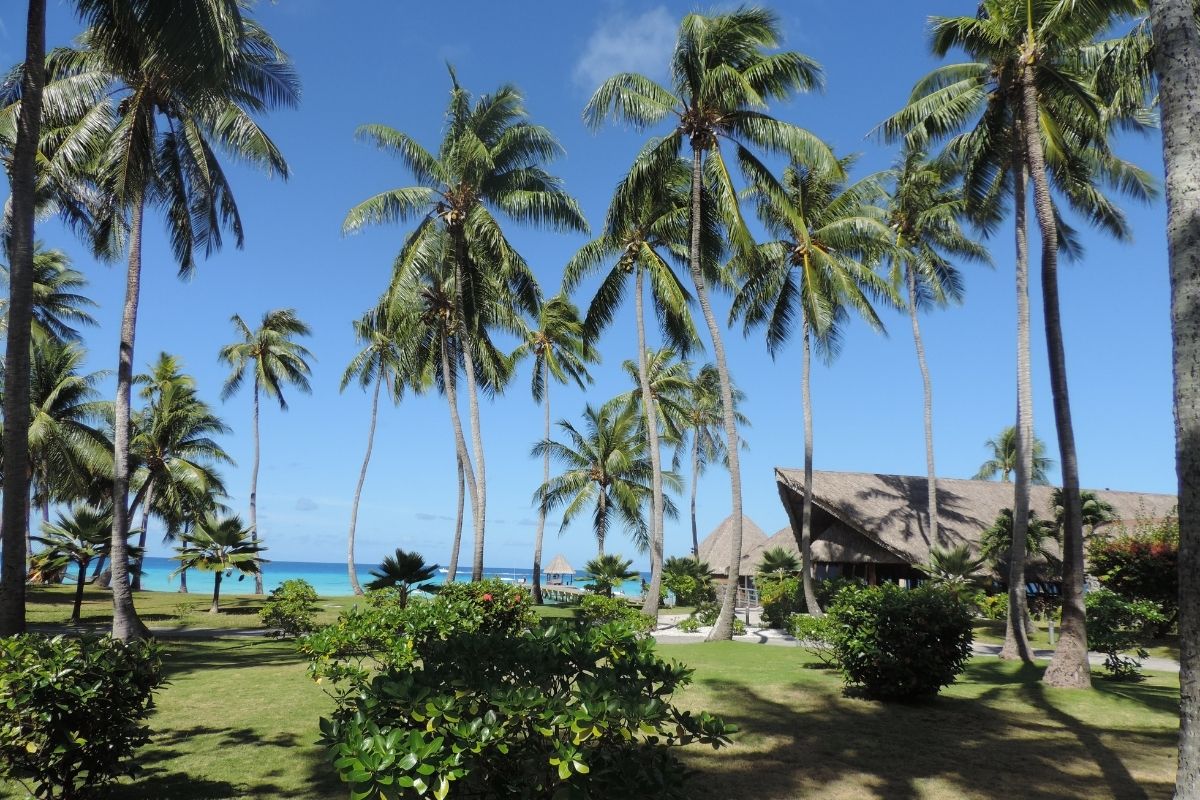 Which are your favourite three dive spots in the world?
A few years ago I did a dive in the Darwin Islands in the Galapagos that blew all other dives out the water. On just one dive we saw around five whale sharks, 20 dolphins, 15 turtles, moray eels, barracudas, hundreds of hammerhead sharks and so much more.
There are other world class dive spots that you can't miss, including the Cocos Islands in Costa Rica, and Palau and Raja Ampat in Indonesia – just to name a few! But the Tuamotu Islands in French Polynesia remain my favourite playground.
What have been some of your most exhilarating encounters so far?
I'm an exploration lover and I prefer unique dives that don't happen every day, so I've encountered some really spectacular things. Chuuk Lagoon is an amazing place – it's one of the four island states that make up the Federated States of Micronesia in the North Pacific, one of the least visited countries in the world. It's home to around 80 Japanese shipwrecks resulting from Operation Hailstone in World War II, a 1944 US attack on the Japanese combined fleet that was stationed there.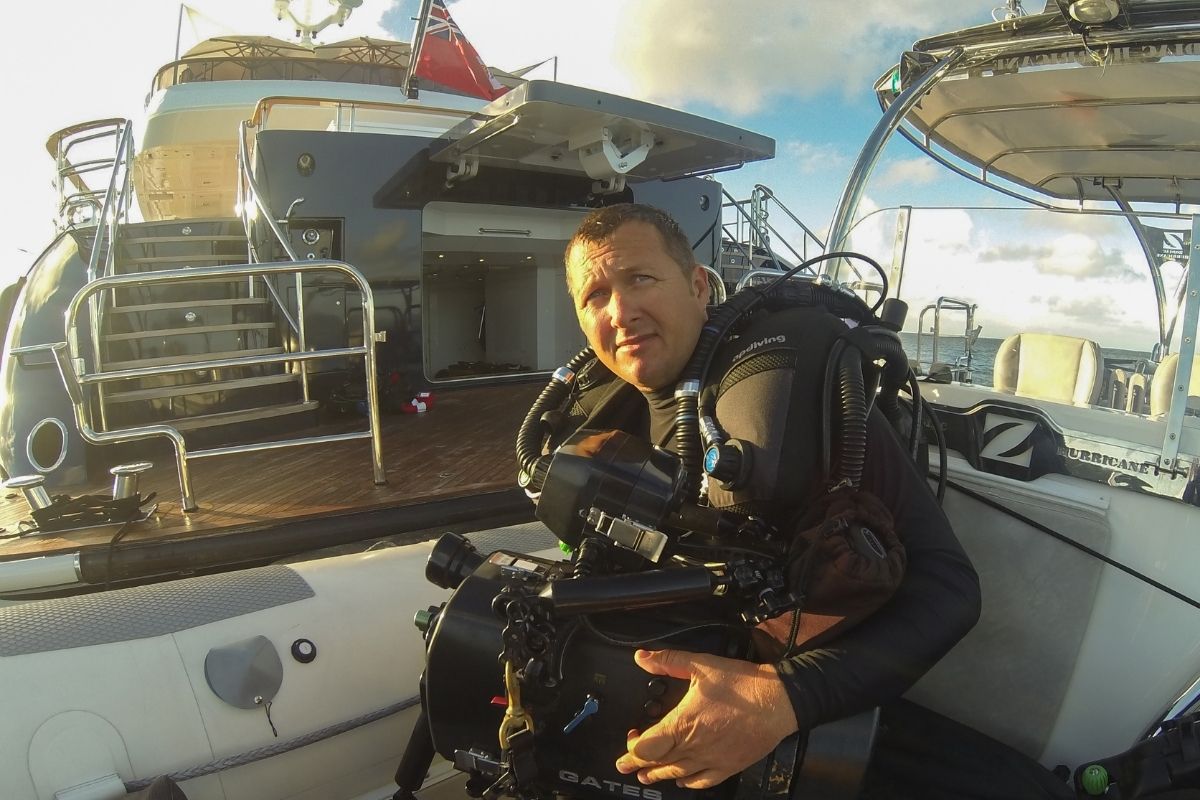 It's an extremely interesting site for a number of reasons. First, the nature is beautiful – there are corals and fish everywhere among the wrecks. Secondly, the original artefacts are still in place, so you can see guns and helmets, and even fragments of bones and skulls at deeper depths. I'd highly recommend a deep exploration of the wrecks with a rebreather – it's a really special experience.
Swimming with humpback whales is another special encounter. I've been diving with them in Tahiti for the past 20 years and I never get bored. Every dive is like the first time, and it's a privilege to experience it in my own back yard.
How do you ensure all your dives respect the marine environment and wildlife?
With every dive, the first thing we do is brief our clients. We explain what to expect, how to behave, and important considerations for marine conservation. For example, if we conduct a dive in a site that is filled with lots of beautiful corals, we have to make sure clients don't step on them while diving. Or if animals come up close, we have to let them know whether or not they can touch them.
When it comes to sharks, we give a briefing on board to explain how to interact with them, and the do and don'ts of diving with them.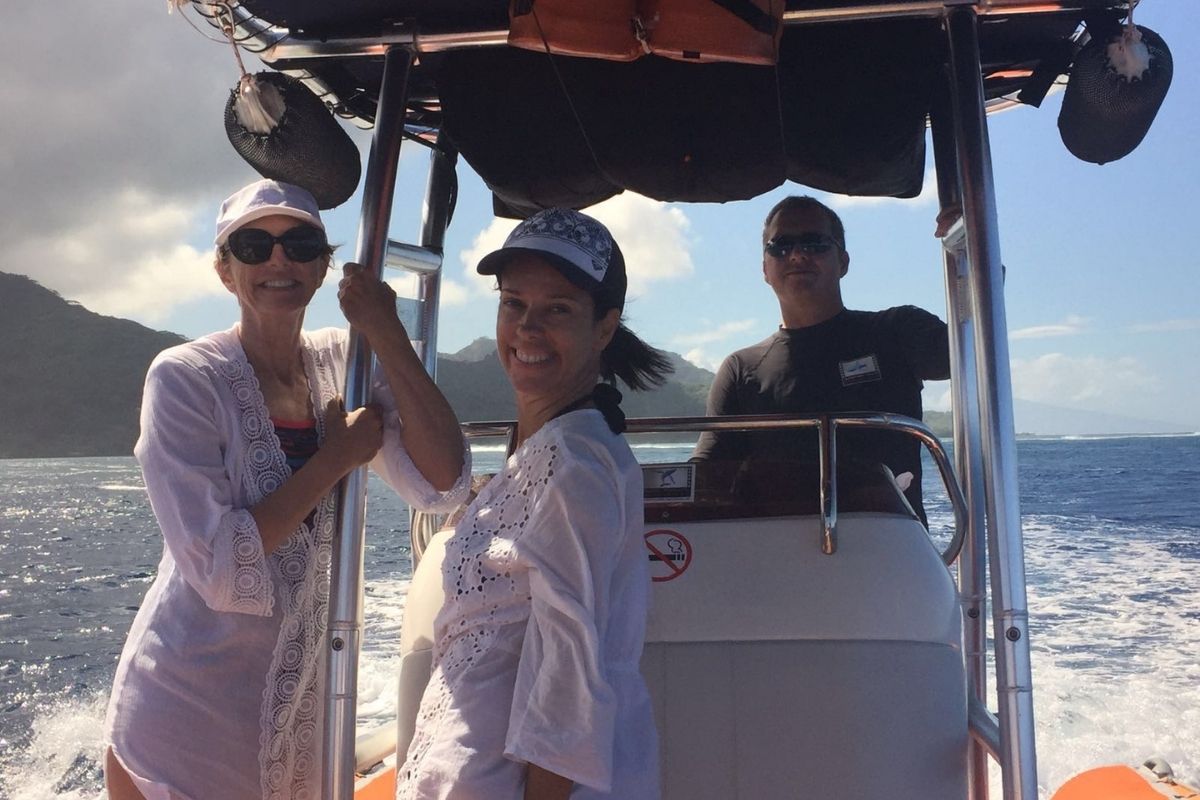 When I went to Guadalupe Island in Mexico to dive with great whites we had a shark expert with us, but the clients wanted to dive without the cage. We compromised and the team created a custom-made cage where we could fold one of the walls down to open it, which is something that didn't exist before. It was amazing to be part of the whole experience.
Do you think sharks are still quite misunderstood?
Definitely. They are hugely misunderstood. There is more and more education, including films that spread the message that sharks are not that dangerous, but the number of clients I take out who don't want to see them is still huge. When they see them with their own eyes during a dive, it's always a turning point – we even get to a stage where clients want to protect and save them. It's often the focal point of our whole trip.
One of our mottos which is emblazoned on our uniforms is 'Ban shark fin soup.' This helps to spark conversation around how crucial sharks are for the ecosystem and how important it is to protect them.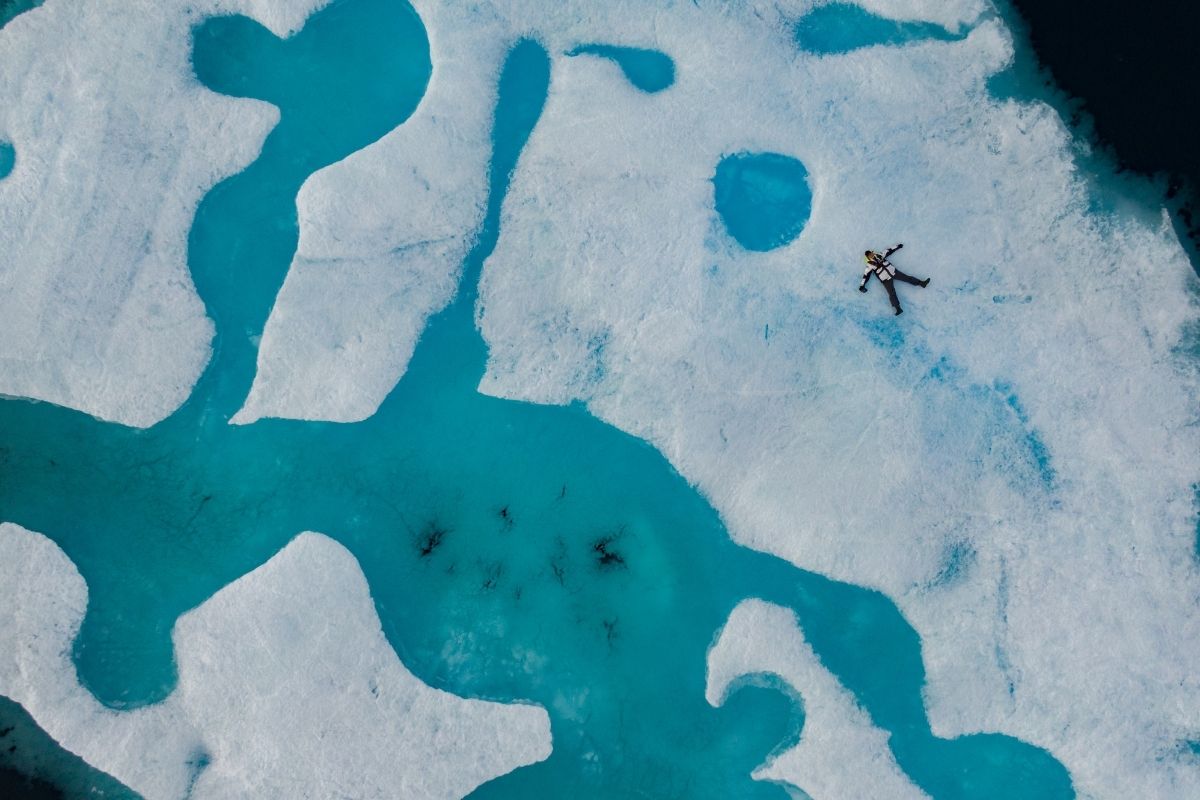 Are you involved in any local conservation programmes?
Yes, we've worked on many throughout the years. We recently held a fundraiser in LA with movie stars and VIPS, including Leonardo DiCaprio, in collaboration with the non-profit ocean conservation organisation Oceana. Among the prizes we donated, one of my photographs was auctioned and all the proceeds went to conservation projects. We did the same with Conservation International
We also set up a plastic awareness programme among the schools in Moorea at the end of last year. It was just a pilot and we want to do a lot more, but it involved making multi-use aluminium bottles for children to replace the single-use plastic bottles used at school. Kids here use lots of them and it's a big problem for the environment. We initiated it with the local NPO Te Mana O Te Moana (of which we are funding members) and motor yacht Dorothea III, with support from the International SeaKeepers Society.
This coming season I am working on a shark tagging project with a handful of the yachts that will be coming to the area. The goal is to catch some tiger sharks, tag them and follow them for a few weeks to see where they go. We are working with a local shark expert to learn more about the species in order to better protect them as very little is known about their habits in French Polynesia. We conducted a similar project with turtles on Tetiaroa atoll, again with Te Mana O Te Moana, to learn more about nesting and hatching behaviours.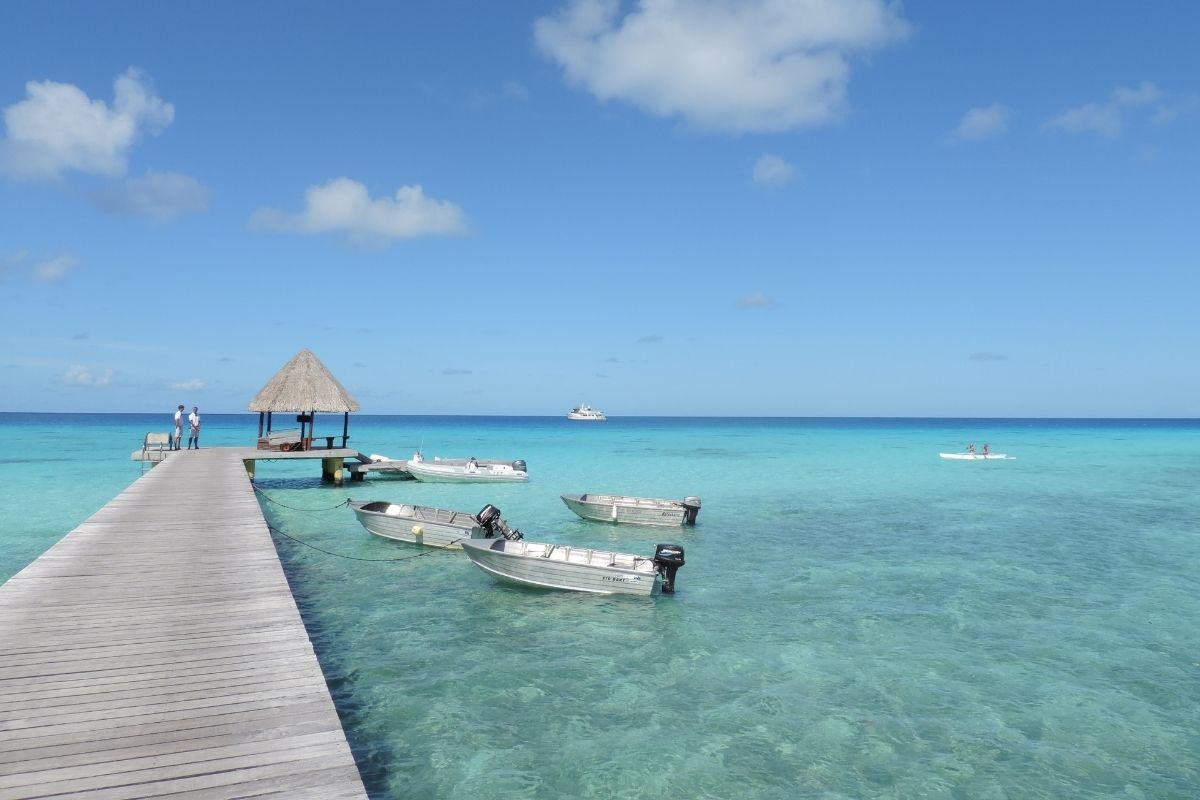 I also work with some non-profit organisations, making films to help them get their message out. We are developing a concept to give clients more opportunities to contribute to ocean conservation through citizen science or research projects. They will also receive updates on projects they experienced on location, what was discovered and what was learnt. It needs to be meaningful and empowering for them.
You also make films of your dives for clients?
Yes, I offer these to clients to keep as a souvenir. I have professional underwater cameras, several GoPros, 360° cameras and drones, with authorisation and permits to fly in French Polynesia. I use these to film everything the clients do - not only diving, but waterskiing, horseback riding, quad biking etc. I edit them every day and on the last night of the trip we have a movie premiere. Some clients dress up, roll out a red carpet, serve champagne and really make the most of it! It's very popular and probably the main reason why people ask me to accompany them on their adventures around the world. I went to the Arctic with a client last August to sail the North West Passage and I didn't do a single dive – he just wanted me along for the film.
What excites you most about your job?
The opportunity to travel is a big one and I love finding new destinations and creating new experiences to offer our clients. I also realised early on that when working with superyacht owners there are few limits, it's more a matter of logistics. One of my first clients wanted to see an island that I hadn't been to before, and when I told him we couldn't reach it by yacht, he simply replied: "I don't care, I have a helicopter". From that day forward, I realised almost anything is possible!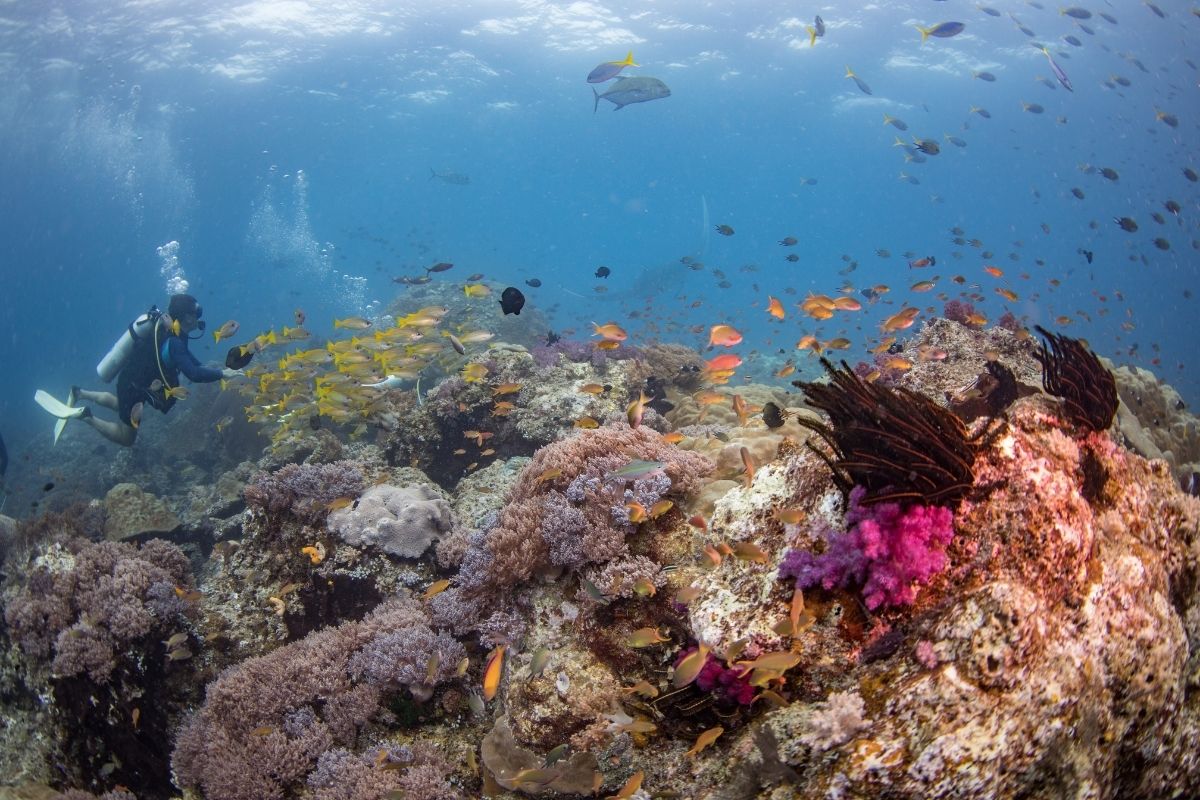 Next week I will be on board the motor yacht Suri in the Solomon Islands and they have a submarine that can take seven people for exploration at 300 metres. There aren't many people in the world who will get to experience this, but I am one of them, and I'm very fortunate to be doing what I'm doing.
What's next on your personal wish list?
Antarctica is one of them – I have almost visited three times now, but it has always fallen through. One time I even went to Florida to have a custom dive suit created, the flights were booked, the boat was booked, and two weeks before the trip everything got cancelled. That's also part of the job, though.
Another place I want to visit is Malpelo Island in Columbia, but it's not very yacht friendly. It's in the middle of nowhere and you can't drop anchor, but it's known as one of the most beautiful but inaccessible dive sites in the world. We will get there one day!
Images: Supplied by Tahiti Private Expeditions, Sam Watson
Read Next