Jimmy Carroll on Creating out of this World Experiences with Pelorus Yacht Expeditions
As co-founder of Pelorus, the yacht expedition company that facilitates trips to the most remote corners of the globe, ex British Army captain Jimmy Carroll knows all about adventure, and he sure has some experiences to tell.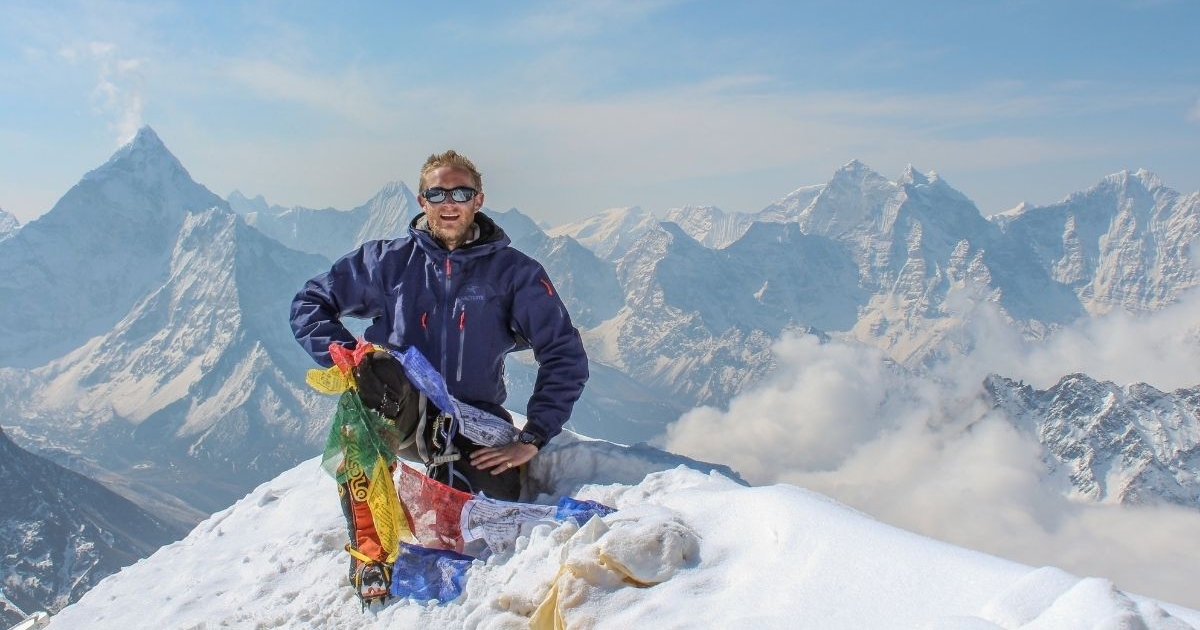 Alongside co-founder Geordie Mackay-Lewis, Jimmy's passion for exploration has led to the creation of some of the most exclusive experiences in the world, including ice-diving in Greenland, scuba diving in Indonesia and witchdoctor ceremonies in Papua New Guinea.
Recently in London, we caught up with Jimmy to discuss his most memorable experiences, his desire to discover new destinations for yachts around the world, and how he plans to get there.
Can you tell us about your background and what led you to start Pelorus?
My business partner Geordie and I met in the foothills of the Hindu Kush in Afghanistan during our time in the British Army, and this experience really formed the basis of what we do at Pelorus – we've used our military knowledge to form our yacht expeditions planning model.
When we left the army, we didn't see each other for about five years – Geordie ran an electronics company across seven different countries in Europe before moving into very high-end travel, and I was slightly more eclectic – I ran a year-long medical research expedition up Mount Everest focused on intensive care which saw us building labs and an operating theatre at base camp.
When I came back I changed tack completely and became the global tour manager for Manchester United, taking them around the world working on everything from the commercial side of the games to the actual delivery of the tour. It was fascinating working with such a huge global brand which strives for the best in everything they do, both on and off the field.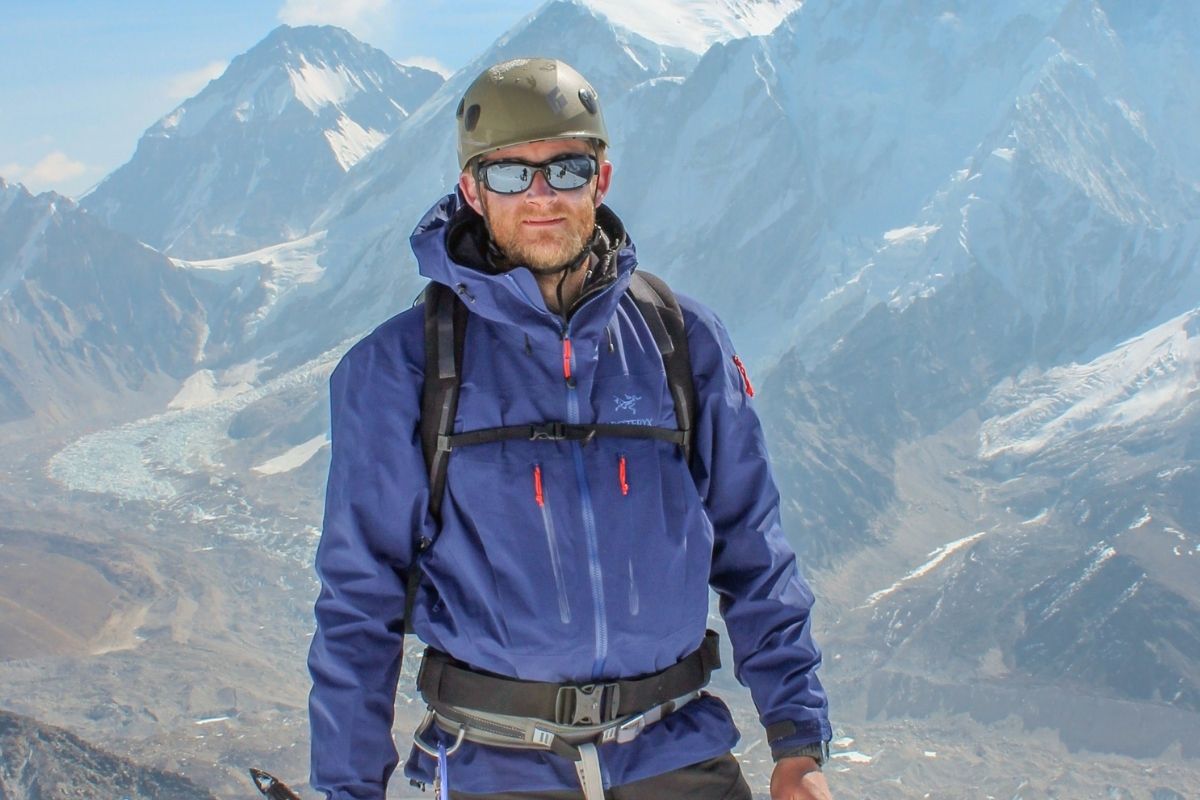 It was my next step that saw me enter the superyacht world, when I was head-hunted for the role of Head of Marketing and Communications for Winch Design and, during that time, expedition yachting was really coming on more and more. It was when I was at the Global Superyacht Forum speaking about its rise that I ran into Geordie again – we had a catch up and started putting some ideas together for Pelorus.
What's the scope of Pelorus' services?
Pelorus is made up of three businesses – yacht expeditions, land-based expeditions and the B2B corporate arm. When it comes to the superyacht aspect, we offer a full turnkey service, handling everything from conception, planning, permits, logistics and provisioning, all the way through to product delivery. We work directly with owners, captains, brokers and the yards, so the service spans the whole industry.
With our land-based experiences, we work with individuals, couples and groups to help find them the best experiences in the world. That's our mantra for everything – we're not confined by location – we go out there to find the best locations that allow us to do what we do.
Of course a big part of the experience is being on the yacht, but that's just part of it - the yacht is the perfect platform to go and explore with. We want to use it to penetrate deep in land, have tribal immersions and wildlife or conservation experiences. We can therefore overlay our land-based knowledge on top of yachting to really build out everything we do. There are so many places that don't have the infrastructure that our clients might be used to [the high-end hotels], but with our expeditions we have all the assets on the yacht.
Who is your clientele?
It's high net worth and ultra-high net worth individuals with an average age of around 52. Ultimately, it's people who have already made their money, typically those who have been working for quite a while and built their own businesses. However we're also seeing generational wealth coming through – the mid-40s who are inheriting the baby-boomer wealth, and also more of the early 30s. This is especially noticeable among some of our west coast clients who have made very good money at a younger age – the dot com generation is really feeding through. It's great to see the ages coming down though - a year ago we would have said our average age was around 57.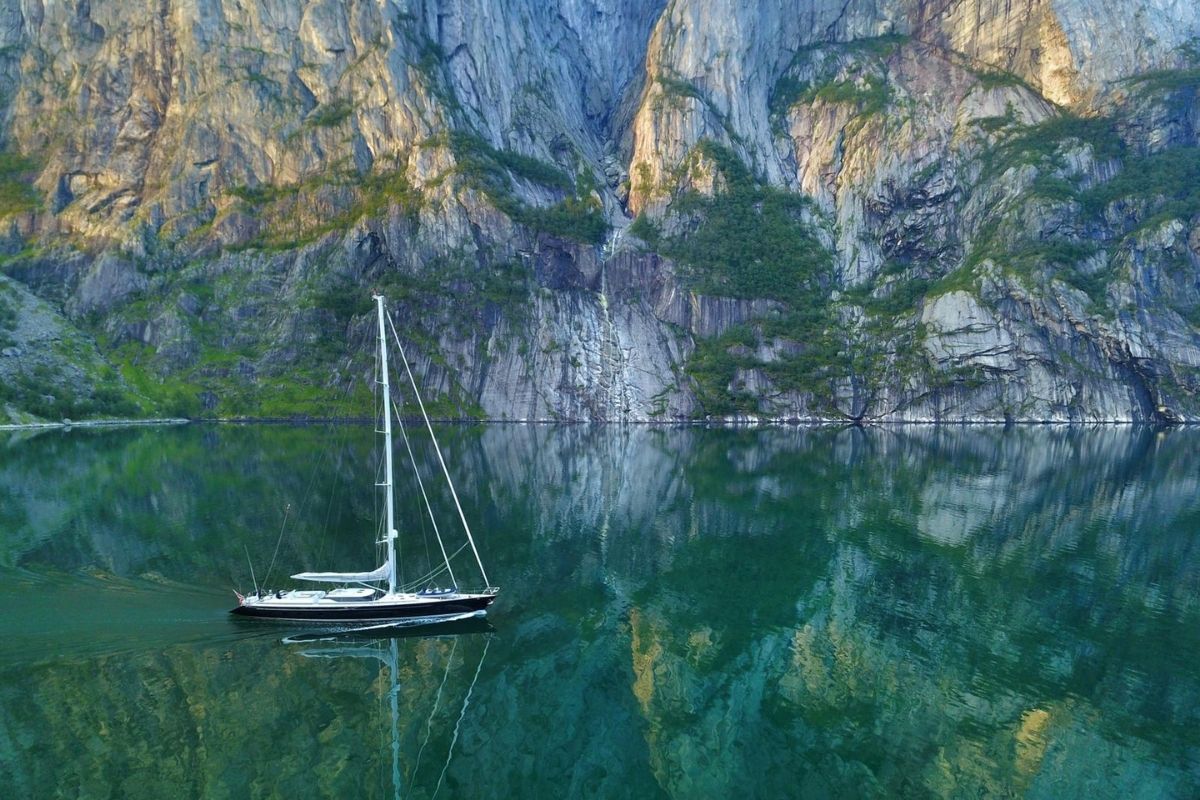 Are your expeditions solely private or do you cater for clients looking to join a group?
Traditionally in yachting, it's all about the private experience and that accounts for 90 percent of what we can offer, be it working with an owner or charter guests to build an amazing experience for them. However we now want to introduce more people to yachting. The barrier to entrance is always the price – it's very expensive to charter a yacht – so we've created a new initiative working with different yachts to build a per cabin charter. This will allow us to bring in people who are still high net worth, but perhaps don't quite have that extremely high level of disposable income. Right now the two options are either to explore on a cruise ship with hundreds of other people, or go on your own superyacht but at a really high price – there's nothing in between. By doing this, we open our experiences up to a lot more people.
Can you talk us through some examples of the types of experience you offer?
With expedition yachting we can go anywhere - it all depends on the desire of the client and what their dreams are. We can educate them on what to do, too. There's far more control for those who own the yacht however; if it's a charter, we're a little more constrained about where we can go.
Earlier this year we delivered an amazing experience sailing around Raja Ampat – it's a phenomenal place. It has the most immaculate diving I've ever seen, crystal-clear waters, an abundance of sea life, amazing corals, and the nature of the landscape is amazing. Antarctica is always going to be up there too because it's so rare to be able to get there and it's a big bucket-list trip.
We recently conducted a recce for a 90m superyacht that we'll be taking to Eritrea next year, and this is the kind of example where we think bigger picture. The area is completely unknown, so the recce involved meeting with governments and ministers to ensure we have a really strong understanding of what's going on and securing the right access and permits to be able to take a yacht. In this area, the diving off the Dahlak Islands is phenomenal, it has some of the best corals and there's no mass tourism, but yachts just transit past it because there's history and conflict. It's actually incredibly safe. Being able to break into a new territory is great and ideally we're working to create an industry within that to give back while offering our clients something very different.
We're also working on Greenland where clients can ice-dive, dog sled and heli-ski, as well as Iceland and Papua New Guinea. This is one of those places where infrastructure is very poor, but thankfully a yacht allows us to explore so much more. We can arrange a helicopter on board so guests can punch deep into the heart of it, meet the tribes - all sorts of things.
Another example would be Oman. The Middle East is often overlooked as a superyacht destination, but it shouldn't be. We can go into the wadis, go climbing, trekking, punch into the largest expanse of desert in the Empty Quarter – you name it. Clients don't have to stay on a yacht every night of their trip either – we can build a mobile camp and stay out on-land underneath the stars for a night.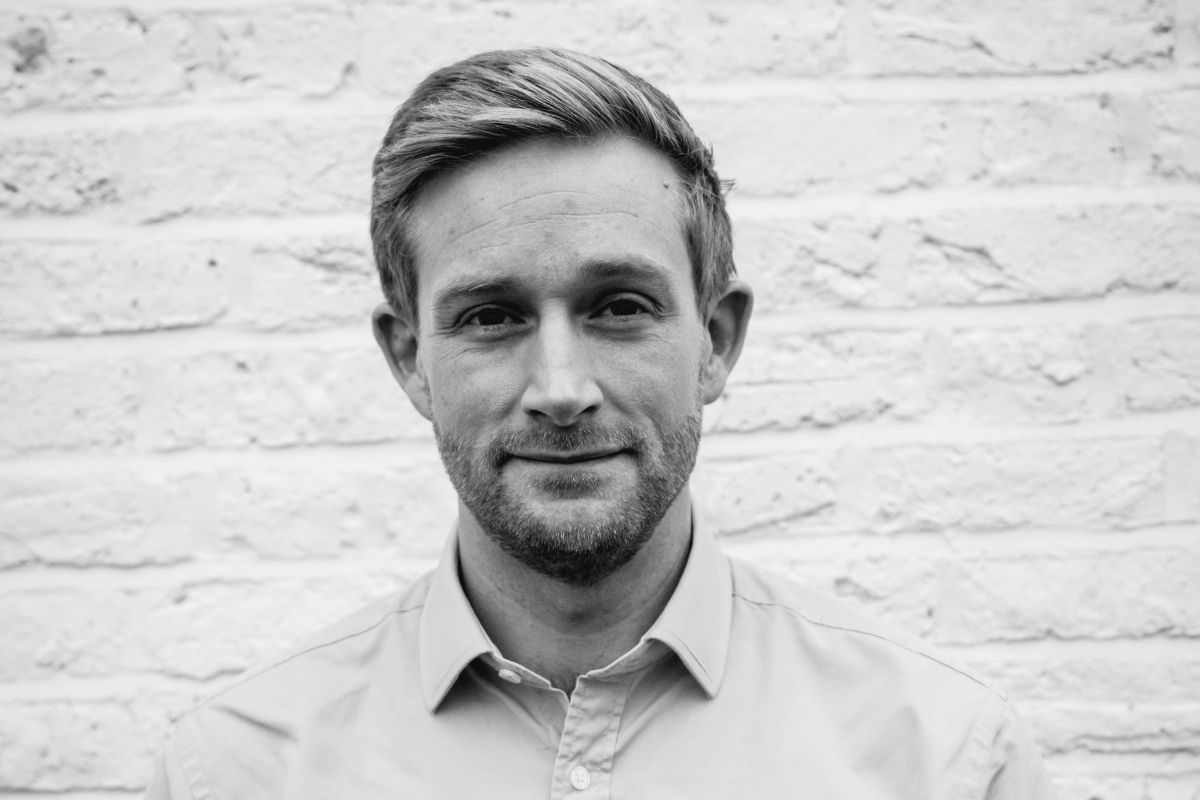 It's all about this journey of taking people out of their comfort zone, about getting that sense of adventure. So much of the world has been explored now and it's very hard to find those remote regions. The benefit of Pelorus is that we can get to these places far more easily, but in comfort and style. We can give you a taste of that true explorer.
Have you ever been asked to go anywhere you haven't been able to?
Yes – we've been asked to go to conflict zones. And I wouldn't go to Venezuela right now with a yacht – it's just not safe. We work with security firms and government level FCOs to understand what their picture of global regions is like, and also people like Veritas who are phenomenally good at what they do. We can also bring them in to provide security on a yacht if we're going past an area that's slightly dangerous.
Speaking of danger, how to you ensure all your expeditions are safe?
We're lucky that security and safety come as second nature to both Geordie and I – whatever we do, we're thinking about the safety of our clientele. That's the bedrock of the business – it may be technical and unglamorous, but once that is sorted we can really go about building the journey.
There are a lot of places where you don't need lots of overt security – this will just draw attention to the yacht. It also depends on the nature of the clients – there are lots of ultras out there that people don't know so it doesn't make sense to draw attention. However, some clients are very high profile and in the public eye so they need more presence. Again, we know how to manage this. I often think the best form of security is also the most subtle form.
What is the most popular destination request?
That's like asking who your favourite child is! Antarctica is always going to have the draw because demand far outstrips supply. It's a long way to get to and planning needs a minimum of six months to arrange permits, so you can't do it on a whim. These barriers mean it's also slightly more exclusive.
Areas like Kamchatka are coming up, and the whole Japan and Indonesia are all coming online a lot more. We're also seeing more requests for the Northwest Passage, and places like South America and Patagonia. We're currently planning trips that look at circumnavigating the whole of south America which would be extraordinary – there are so many amazing place you can stop off at in Brazil and Columbia. I love Venezuela too, and I would definitely recommend it when the situation becomes more stable.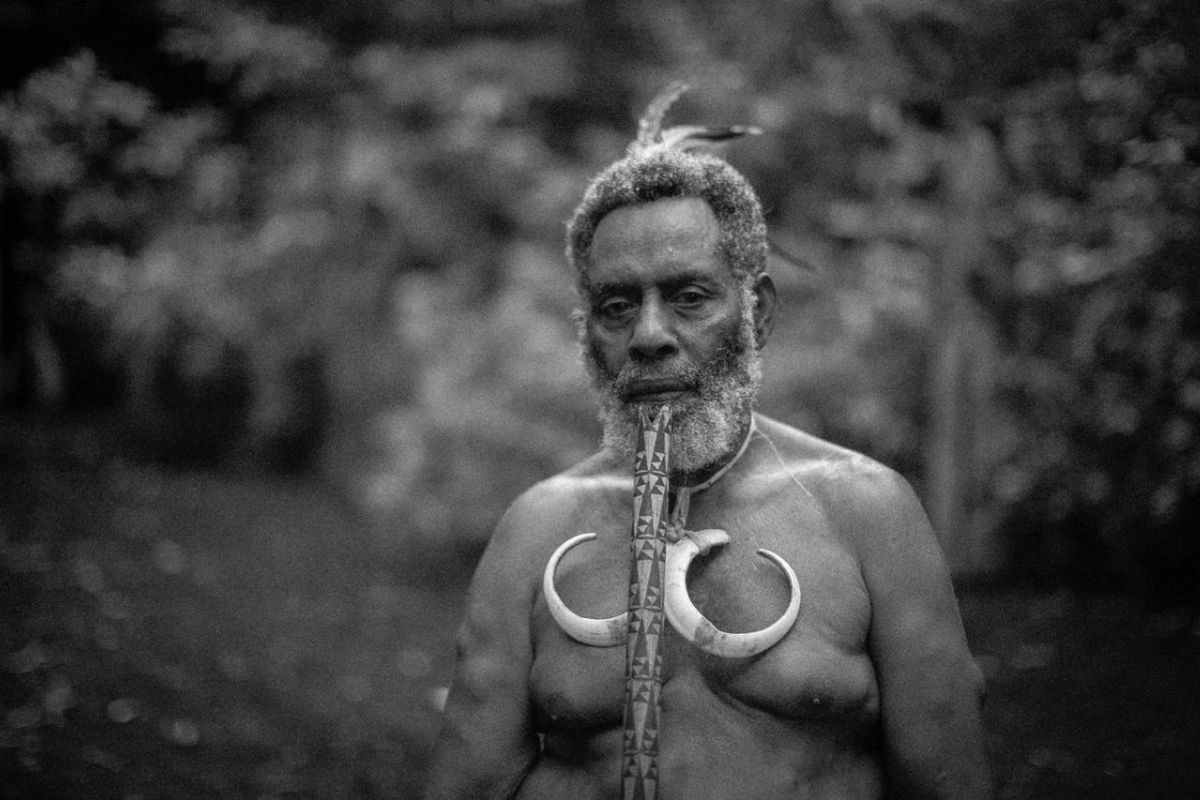 And what would an expedition like this cost?
It really depends on the client and their wants - we've done trips closer to home which have been around $30,000-$35,000, but when its more remote and we're bringing in lots of assets – think helicopters, support vessels, an ice-breaker etc – this is when it can just keep building and building. We can bring in a BBC Blue Planet team, scientists to curate activities, and we've worked with charities – we recently teamed up with the Ecuadorian government to create a hammerhead shark tagging initiative. It's also important to bring in photography and videography to document the trip and create those lasting memories. Imagine having photos shot by famous photographers – it has a story in itself. Two of the members from BBC Blue Planet could have shot your film. That's where our specialties lie; adding all this to create something really unique. Then the sky is the limit when it comes to price.
The yacht is the best vehicle to go and explore, and we want to build the best experience possible. When the client understands that they're getting what we call an experiential return on investment, they tend to spend more and really build it out. After all, a lot of these places you may only visit once.
What are the biggest challenges you face?
Educating people and showing them the potential of what they can do. Yes, cruising the Mediterranean and the Caribbean is incredible, but there's so much more out there and we want to get more people to understand that, also the fact that you don't need to have an explorer yacht. While I'm a big fan of them, yachts in general are built to travel the seas so with clever logistics, planning and provisioning, we can take a yacht which is predominantly sat in the Mediterranean to completely new places, showing the owners brand-new destinations while making their yachts do things they never knew they could.
What sets Pelorus apart from other expedition companies?
It has to be our team and their experience. We've got a mixture of people who work in travel and those who have worked in the yachting industry at the highest level. It's not easy to break into this industry and understand peoples' expectations – you have to have lived and breathed it and then you can really add value.
You've also got to work at every level; work with the crew to make their life easier and to take the stress away from going to remote places.
There are two things in the world we can't guarantee – the weather and wildlife. But we can put in place the best possible measures so that if either of these things fail, we can ensure there's a back-up plan.
How do you ensure your expeditions are as environmentally-friendly as possible?
Inherently, with yachting, there's a lot of manufacturing that goes into building them, creating big engines and even the cleaning products used. However we're seeing a massive change throughout the process, from shipyards which are become greener, to the propulsion systems and hybrid engines coming through. It's all really positive and we're massively behind all of that.
But how do we offset things and how do we give back? We might create a program with a charity that has a positive impact on a specific area – the hammerhead shark tagging initiative for example. We have also created marine reserves and worked with the Blue Marine Foundation to promote their services and we know that clients can really make a positive impact and facilitate change. It's not just stopping over-fishing and reducing plastic – it's education of the local population and clients, too.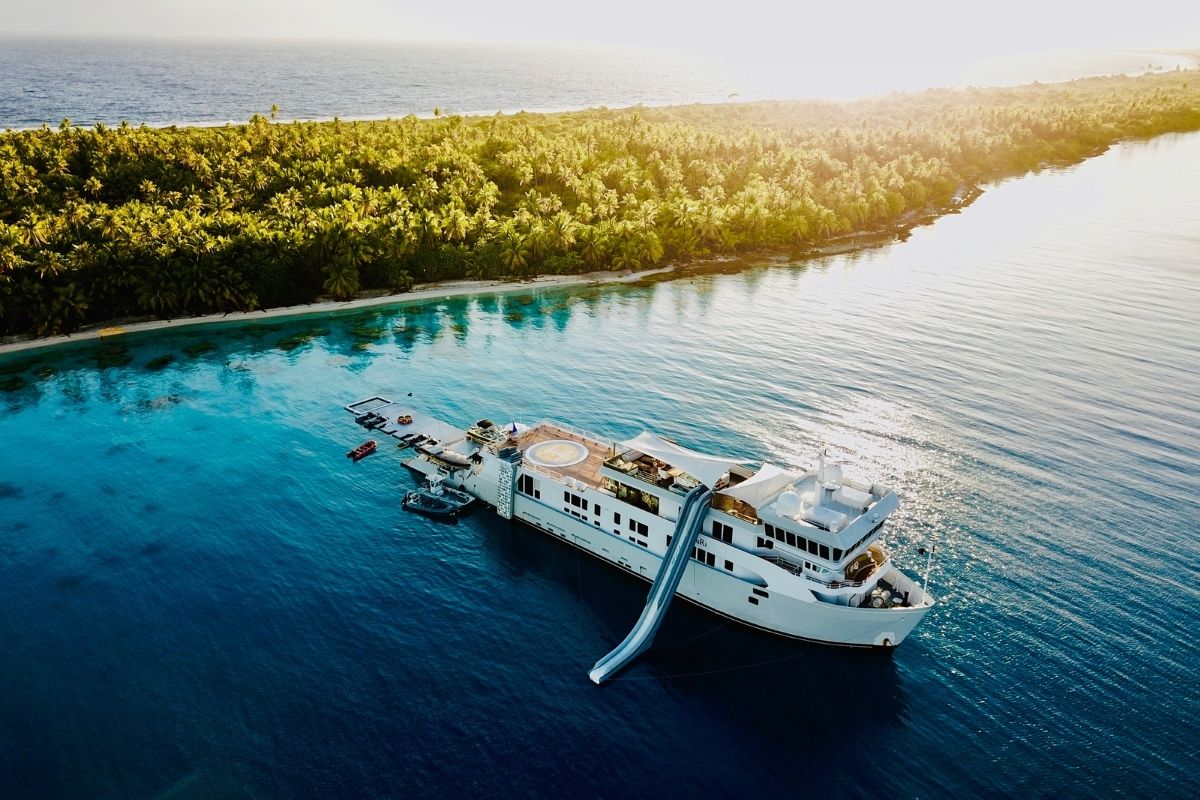 What is the most exciting adventure you've ever been on?
During my time in the army I served in Iraq and Afghanistan twice, which was an experience I'll never forget; it formed who I am now and what we bring to Pelorus. Since then, it has to be the time we were trying to cross the Darien Gap between Panama and Columbia. We knew we were going into a hostile area so we were hyper vigilant, had done a lot of research and were aware of what we were doing. However we got two thirds of the way through when we encountered the FARC insurgency, so we had to turn around. We went back down the coast of Panama, dug out long boats and stayed in the Kuna Provence with the local people. We slept in their communes and the whole village would rush out to see us. This adaption to our plan gave us just as good an experience as going through the Darien Gap completely, and maybe even better.
Where's next on your list?
I haven't been to Antarctica yet; I definitely want to go there. Altai Republic is also high up my list – it's a very beautiful and remote part of Russia down between Mongolia and Kazakhstan.
Where do you see the company in the next five/ten years?
I want Pelorus to be the leading authority in experiential yachting expeditions with a global presence, delivering the best yacht expeditions across the globe, from cold to hot environments, jungle to desert, and not being confined by boundaries. We also want to open up new areas. There are so many places you can potentially go to – Socotra, for example, is an oasis and utopian land that not many people know about but it has amazing people, landscapes, flora and fauna. It's definitely best visited on a yacht.
Yachting is changing, regions are changing, and how we charter is changing. There are less restrictions these days and the Far East is a big part of that. It's all about building the infrastructure and the ports to really open the area up and, when that comes, it will allow easier access for charters. We're at a really exciting stage with yachting!
Images: Supplied by Pelorus
Read Next