Exploring the Deep Blue on a Diving Charter
For lovers of the sea, one of the greatest attractions of a superyacht charter is the freedom to explore above and below, with privileged access to some of the most beautiful and remote corners of the globe.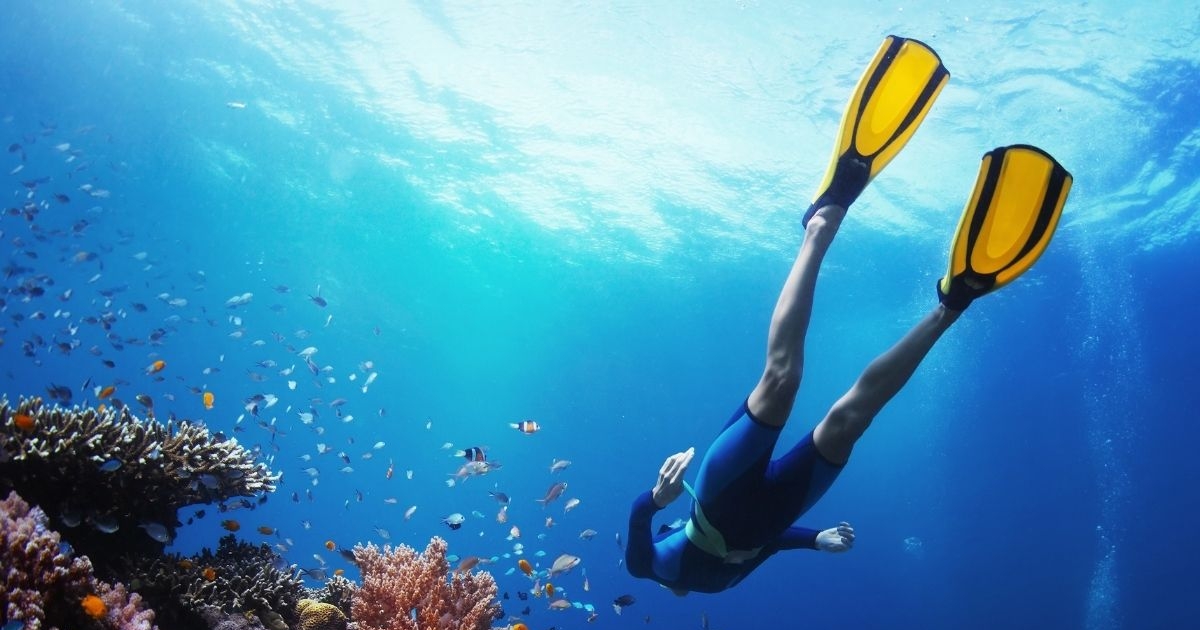 And for those who want to immerse themselves in the rich ocean life all around, there's nothing to beat scuba diving from the comfort of your own yacht.
Imagine diving with barracudas, moray eels, turtles and dolphins in the heart of Fiji's archipelago brimming with caves and unspoilt coral reefs, or maybe you prefer to cast off for the Caribbean, where wide angle reefs, pinnacles and underwater canyons comprise one of the most spectacular marine reserves on the planet.
The underwater world is a paradise for all to witness and enjoy, whether you're new to snorkelling or a seasoned diver. Arranged by your captain and led by some of the best professional divers on the planet, prepare to be dazzled by rainbow corals on the Great Barrier Reef, intrigued by the underwater wrecks in New Zealand, and awestruck by humpbacks in Tonga.
Snorkelling with manta rays
Manta rays are plentiful in areas of Asia and the South Pacific, and it's not uncommon to see a school of these magnificent fish feeding or being groomed by smaller fish, gliding gracefully under the water around the boat. Evident throughout the region, the greatest numbers are found around Baa Atoll in the northern Maldives, Myanmar, Thailand, Komodo and Raja Ampat in Indonesia, Fiji and the islands of Tahiti.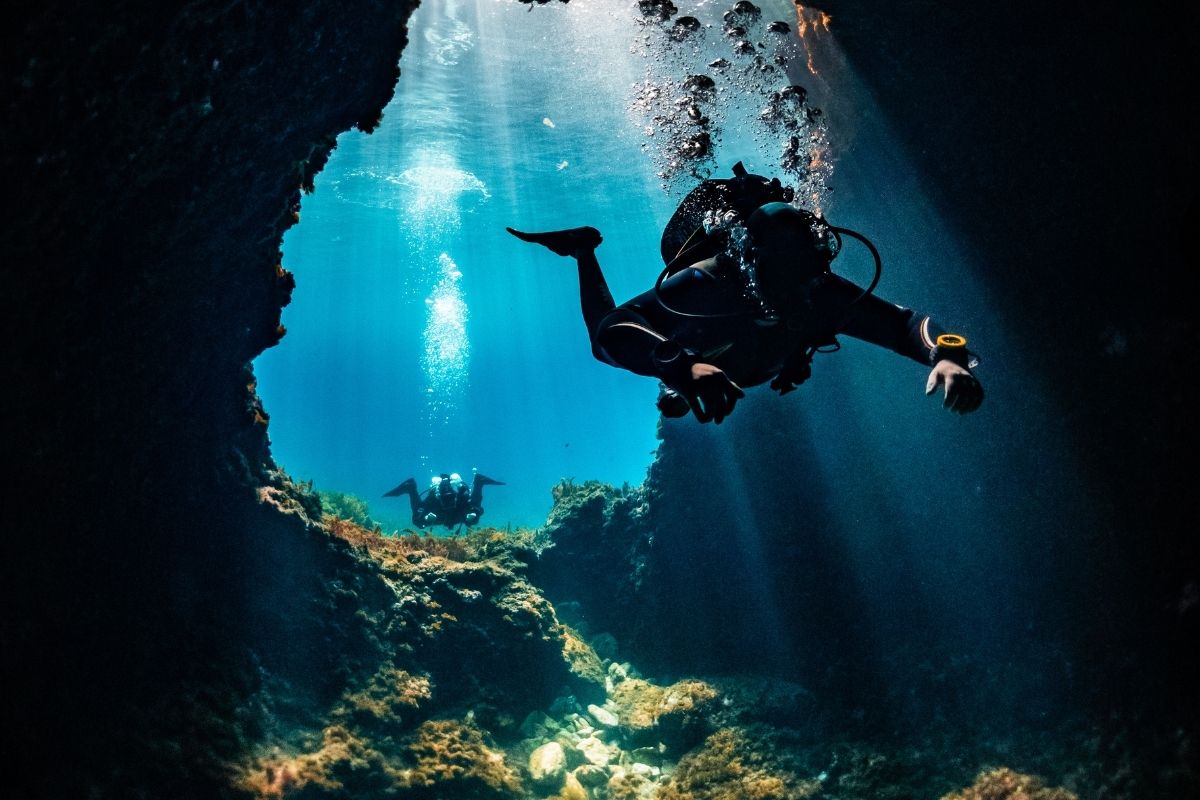 Behold the giant humphead parrot fish
Malaysia, Borneo and Indonesia are renowned for incredible underwater scenes with vibrant colours, and it's here that you might see a school of majestic giant humphead parrotfish. Listed as an endangered species, an encounter is always a special moment.
Underwater wonders in the Pacific
There are breathtaking diving spots all over the world but, with its unparalleled and healthy marine environment, the Pacific Ocean is home to abundant marine wildlife, promising exceptional encounters in locations only reachable by boat.
This huge area stretching from Tahiti to South East Asia offers unlimited and varied underwater experiences ideal for snorkelling, scuba and technical rebreather diving, as well as submersibles. The region is committed to the protection of its wildlife which therefore thrives in some of the most beautiful marine sanctuaries on earth.
Wildlife in the fjords
From untouched reefs and pristine marine life to the jaw-dropping beauty of the fjords, the waters around New Zealand are not the warmest but they're rich with underwater wildlife – Jacques Cousteau included Fiordland in his list of top 10 places to dive. Here you'll encounter orcas and seals and see the highest concentration of black coral trees in the world. Due to high rainfall draining into the fjords and the shade of the mountains, these giant corals have migrated to shallower depths amidst a plethora of brightly coloured red and white corals.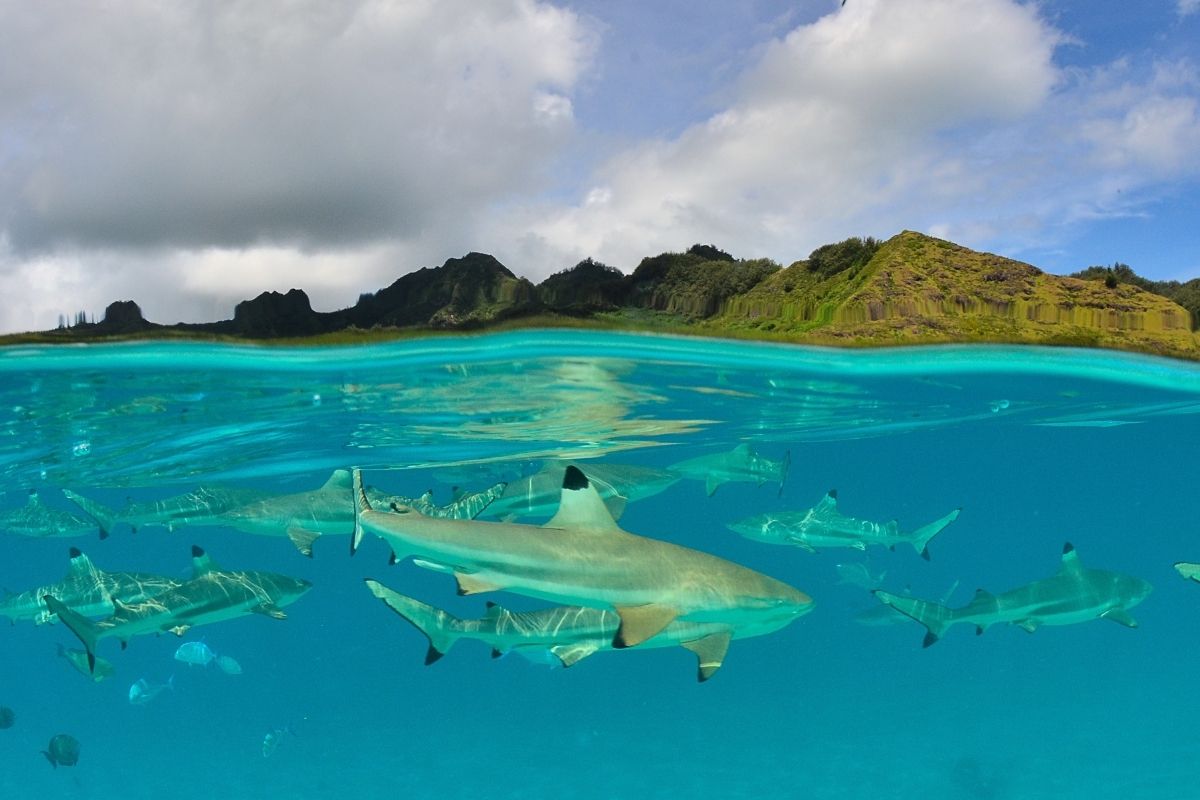 Swimming with humpback whales
Between July and November every year, humpbacks travel from the Antarctic to the tropical waters of Tahiti or Tonga to give birth or find a mate. Remaining close to the reefs, it's a magical experience to swim with these gentle giants, hear the soulful call of the males or witness calves at play. The best sightings tend to be around Moorea, the Tahiti Peninsula, and further west around the islands of Tonga.
Diving with Bottlenose Dolphins
On a superyacht charter you're likely to see dolphins in a variety of destinations, but for a fully immersive experience there's no better place than Rangiroa atoll in the Tuamotu archipelago of French Polynesia. A sedentary pod of bottlenose dolphins has become familiar with divers and they keenly welcome your attention!
Friendly encounters with sharks
Sharks are a vital part of the marine ecosystem and seeing them up close with a safely-guided encounter is an experience you won't forget. You can expect to see great white sharks off Stewart Island in New Zealand and bull sharks around Fiji and Australia's Great Barrier Reef, while the islands of Tahiti are home to a dozen species including tiger, lemon and hammerhead sharks.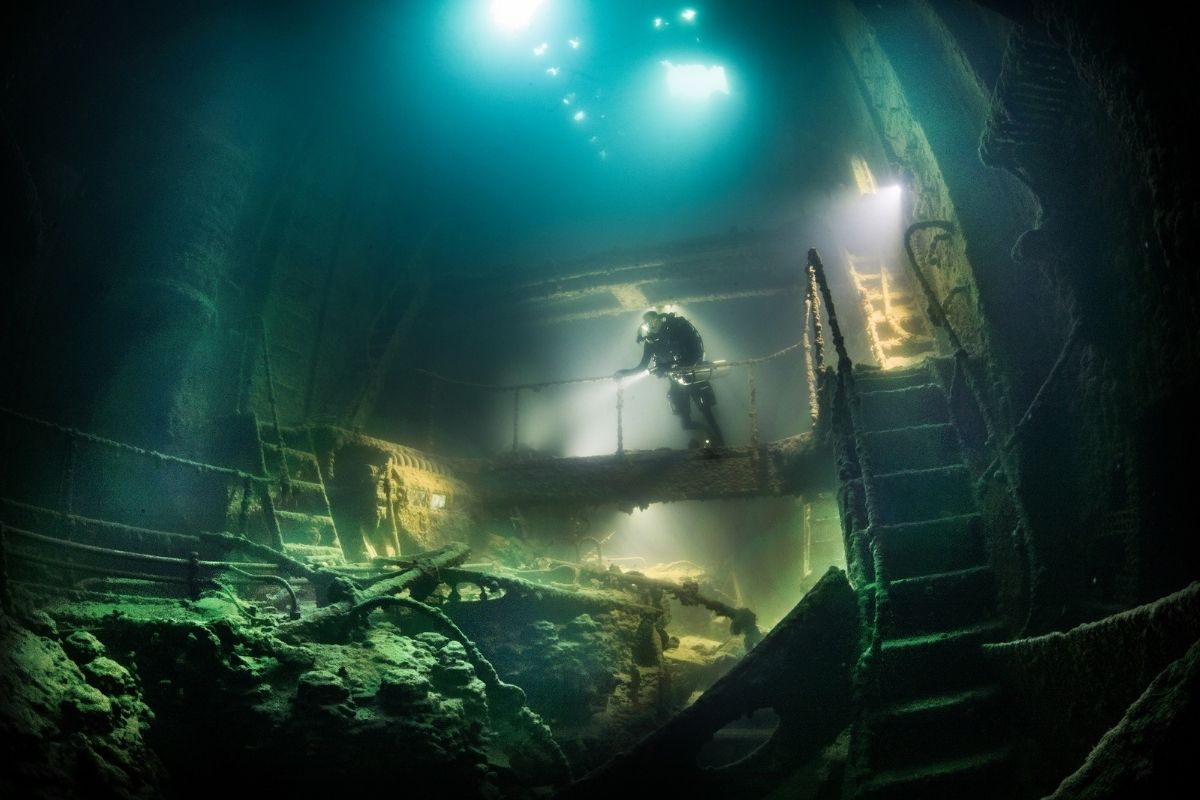 Exploring Historical Wrecks
Wreck diving is a true voyage of discovery, with many sunken ships having historical importance, even re-writing the history books.
In Vanuatu you can dive the 187m SS President Coolidge, a cruise ship converted to transport US troops and military equipment that sunk during WWII. Along the Great Barrier Reef you can explore the 109m SS Yongala which sank during a hurricane taking the lives of her 121 passengers, still fully intact and home to a variety of beautiful marine life.
To the north of New Zealand's South Island, you'll discover the 175m luxury liner Michael Lemontov which sunk in 1986 and now houses a wide variety of fish and anemones. Another dive highlight is Greenpeace's Rainbow Warrior which was sunk by the French government in 1985 and lies in the Bay of Islands off the North Island.
Images: Shutterstock; Rodolphe Holler/Superyacht Private Expeditions; Grégory Lecoeur