Behind the Scenes with Designer Faye Chatzi in Mykonos
The world is in chaos, but this isn't another story about that. This is a story about an artist in a studio in a peaceful little sanctuary on a beautiful little island. That island is Mykonos, and that peaceful sanctuary is the studio owned by clothing designer Faye Chatzi.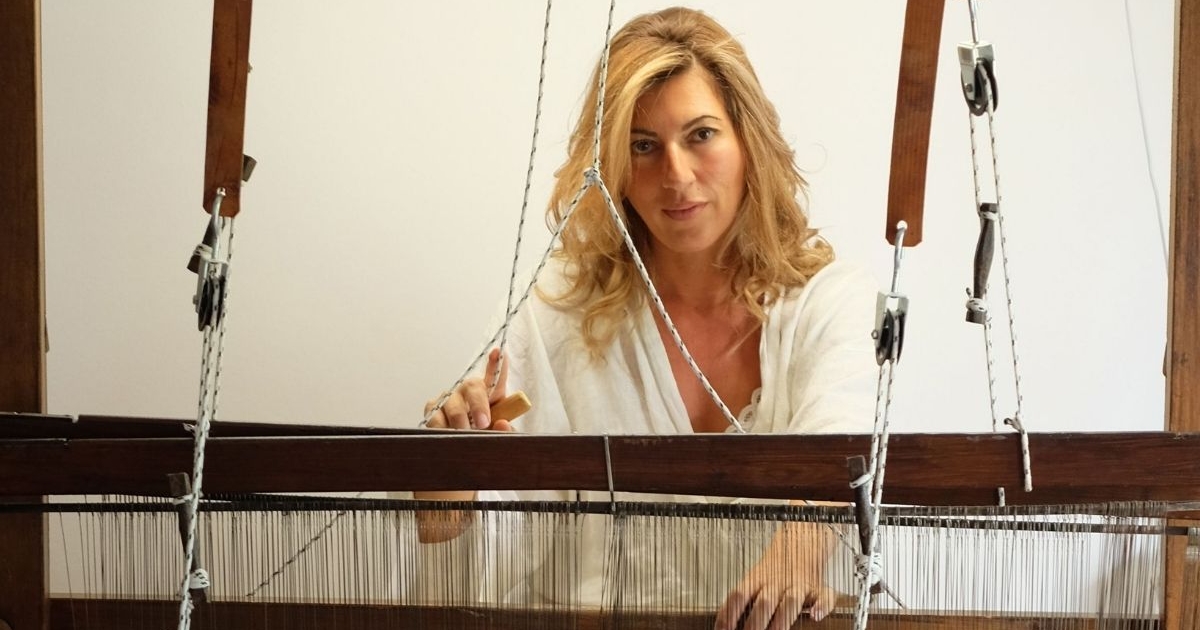 Mykonos is undoubtedly one of the best yachting destinations in the Mediterranean. It's a place where contemporary luxury brands like Armani and Chanel rub shoulders in the narrow cobbled alleyways with traditional craftsmanship, culture, and art. Whether you're a globetrotting millionaire splashing out on the best that Mykonos has to offer, or a traditional traveller on a cultural journey, Faye's studio in the heart of the island should definitely be on your itinerary.
Faye describes herself as a 'free-spirited individual' with a passion for creativity, Greece's ancient culture, and traditional and unique fashion. From her humble studio in Mykonos, she produces some of the most exquisite fashion from materials including silk and wool.
But unlike many other designers, Faye actually farms her own silk and her own wool.
The silk used in her garments is sustainably farmed and harvested from her own carefully managed collection of silkworms. Meanwhile, she obtains her wool from her very own herd of sheep (but more about that, later).
If that sounds unusual to you, it's because it is. And it's because Faye is not your usual designer.
She says that early on in her life, there was no school on Mykonos for her to attend. With that lack of traditional schooling, went the traditional commercial influences that the rest of us take for granted. Thus, as an adult, she says that money is not her primary motivation. The bigger motivation is seeing her client's reaction to her work.
And her work is quite extraordinary.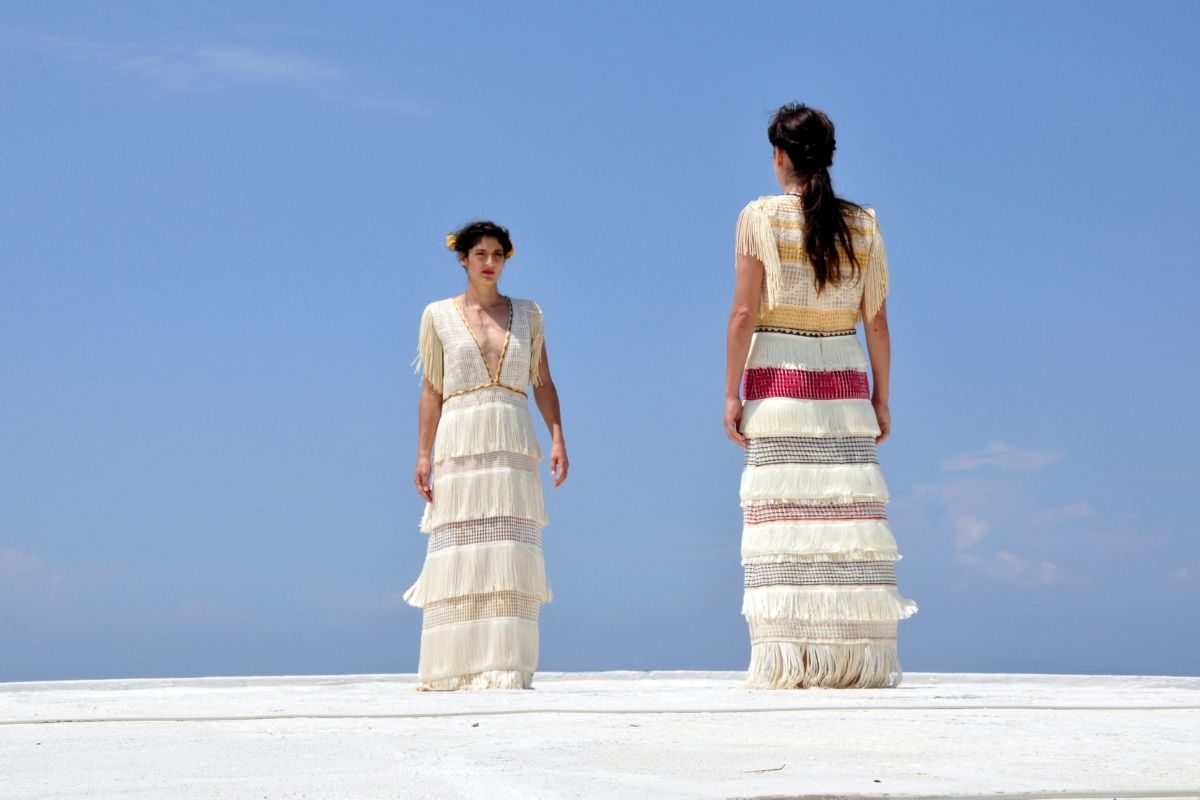 After exhausting her creativity in sewing and knitting, she was inspired to learn how to weave using a traditional loom. The 'old ladies of the island' taught her to use it and today, weaving on the loom has become the backbone of Faye's art. Her clothing art has been displayed around the world and more recently, has expanded into traditional Greek clothing as well, something that Faye says is now her most exciting category.
Faye tells us that the weaving that has become such a signature of her business, is also her self-expression and a sort of meditation for her. It's something that comes as naturally to her as eating or breathing. It gives her a sense of connection to the world around her.
That world around her is also her main source of artistic influence. The sea and all of its moods, and the sky above it, hovering over a changing seascape and landscape is poetic inspiration for her. Collectively they are the reason Faye says she chooses to live on Mykonos. It's also led to a pretty awesome daily routine: An early-morning swim in the sea regardless of the season. Faye says that this refreshing start to the day is an important part of her creative process.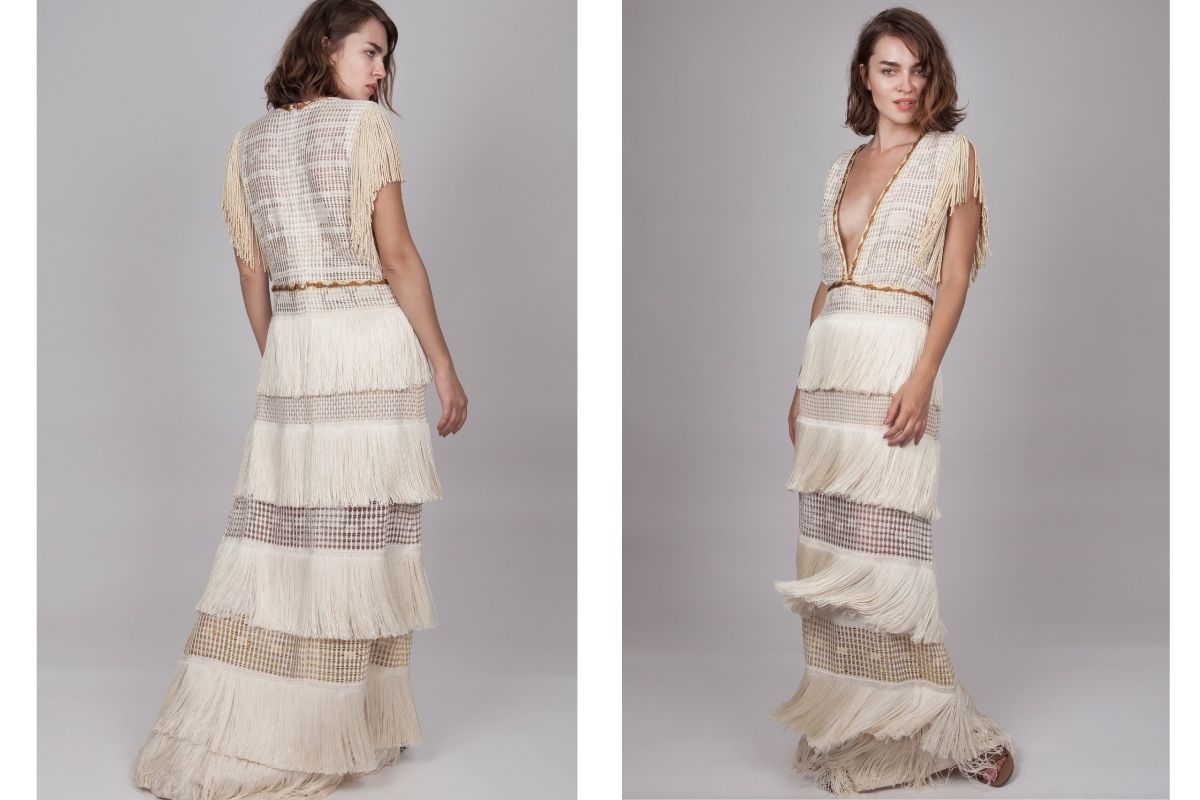 Nature, however, is not only an influence for Faye's art, but a direct material input to it, too.
Her ex-husband had had sheep and after witnessing how their wool went to waste after shearing season, she pursued the art of spinning the wool on her traditional loom. Here, the 'old ladies of the island' once again assisted with their knowledge passed down through so many generations.
But rather than just buying wool, like many other designers might, Faye maintains her own flock of sheep from which she harvests the wool that goes into her exclusive garments.
Silk is another important material in her work and here again, Faye has taken ownership of its production. She negotiated with the University of Athens to receive their silkworms that were no longer needed. The worms are then treated to Faye's ecologically sensitive rearing methods. She says that it takes 40-50 days before a silkworm produces between 1,000 and 2,500 metres of silk, after which it is allowed to live out its life and turn into a butterfly. This method is time-consuming but results in a product that is eco-friendly and respectful of nature.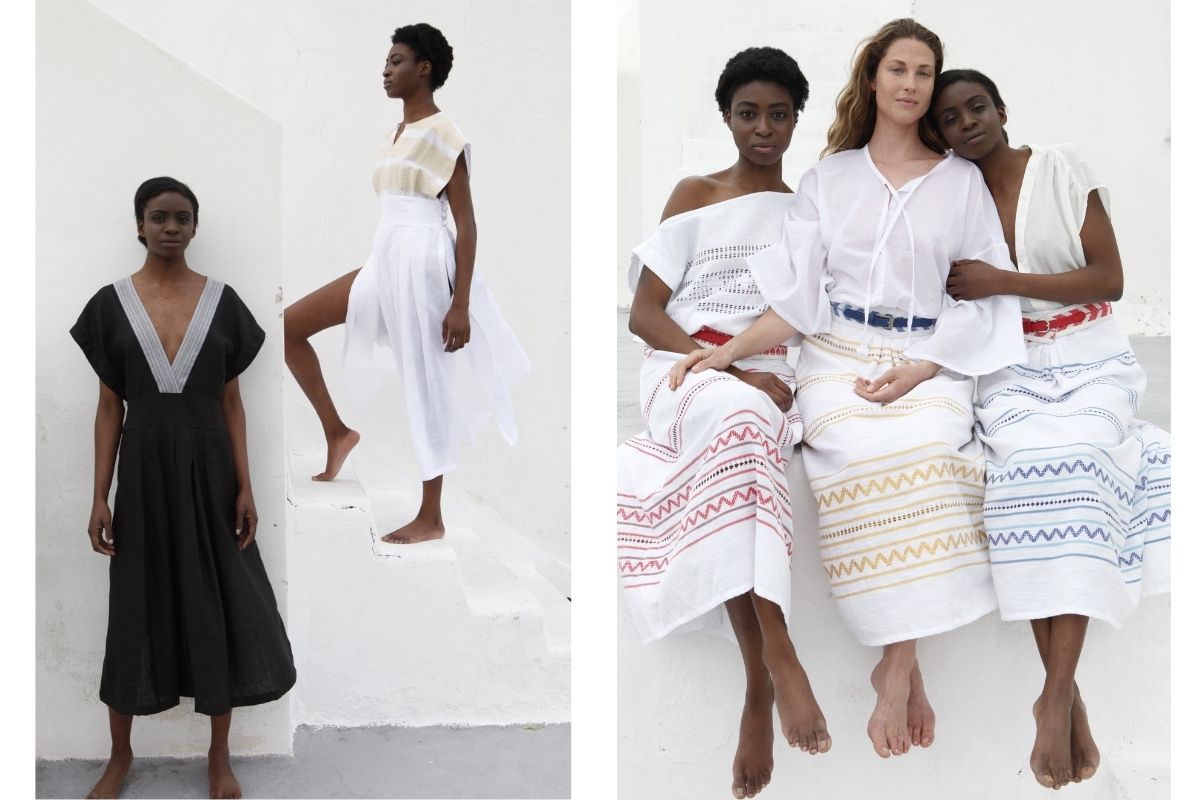 Faye says that her studio in Mykonos attracts an international crowd, many of these exclusive clients from superyachts anchored offshore, interested in seeing her unique garment and accessory designs and in commissioning luxury custom-made items for themselves. If you'd like to visit her, you can find her in her studio all summer (June to October) in Despotika, Mykonos, just a five-minute walk from the famous Despotika Hotel.
And don't be shy! Faye loves receiving visitors!
Read Next: