Wellness On Board - The New Superyacht Experience
Who would choose to return from an amazing destination-hopping experience feeling jaded and burnt out after too much rich fine dining and partying when you could return feeling fresh and revitalised?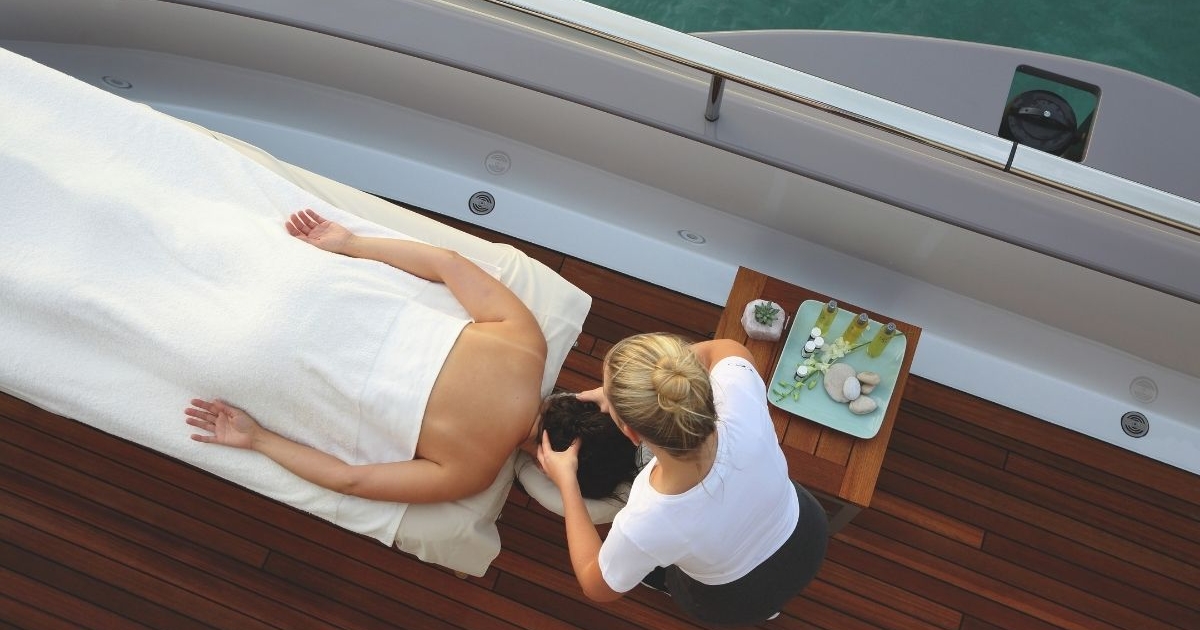 With the popularity of wellness holidays increasing and becoming de rigueur for many, it's clear that sultry sunset decks, infinity pools and cocktail bars are no longer enough for the discerning luxury charter client, who also wants to de-stress, eat healthily, unwind and exercise.
Choosing a health-orientated retreat situated in the comfortable and utterly private confines of your own superyacht, far from the interruptions and distractions of daily life, with only unrivalled vistas, deserted beaches and spectacular horizons for company has to be one of the most enjoyable ways to recharge your health. In fact, your body will regenerate, heal and revive far more effectively in such a hallowed and tranquil environment.
Mind, Body And Soul
The key, however, is in choosing a yacht that understands the importance of continuing, or embarking on, an invigorating and regenerating programme as part of an all encompassing reset for your mind, body and soul. After all, if you're feeling at the top of your game both physically and mentally, you are quite simply going to reap the very best rewards from your charter.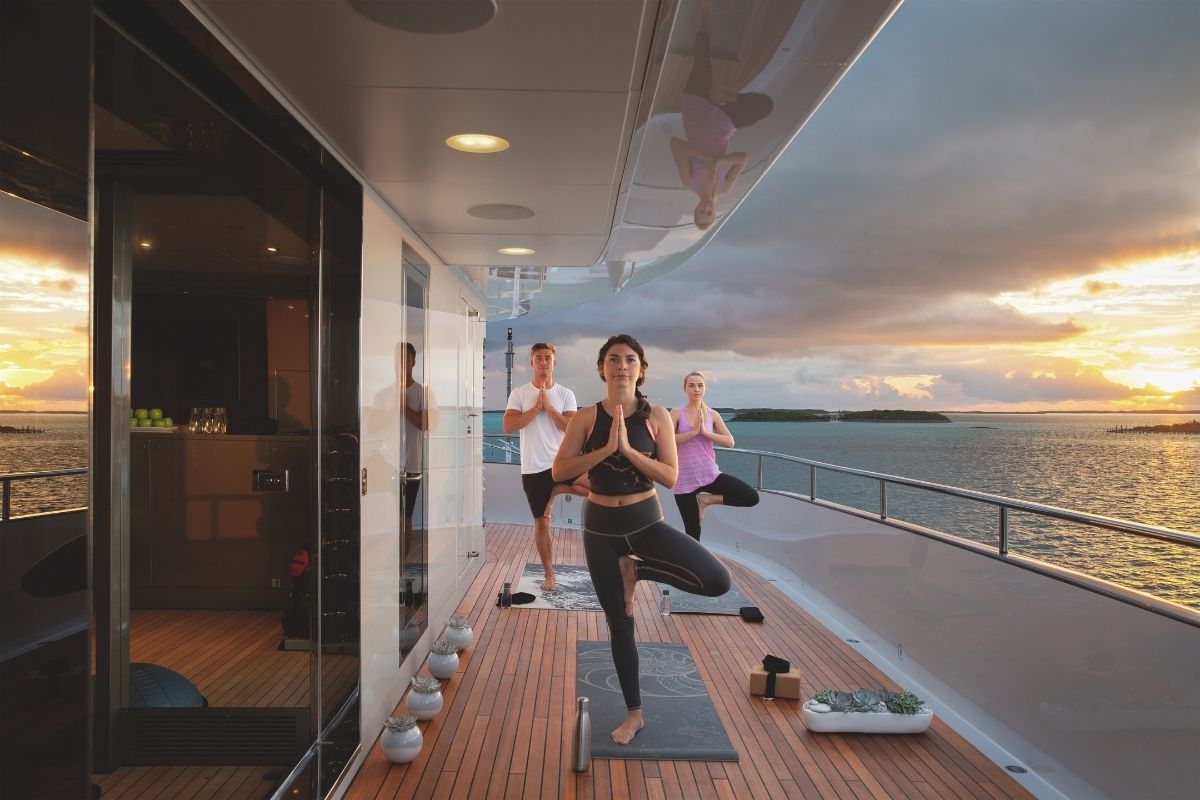 Happily, there is now a vast plethora of superyachts which offer dedicated wellness centres – even entire wellness decks. State- of-the-art spa facilities, private gyms and one to one expert instruction in yoga, Pilates and meditation which could easily rival the world's finest health clubs and hotel leisure complexes are no longer a rarity on board, but a necessity for the upper league of charter superyachts. The most avant-garde vessels have already taken the initiative in elevating wellness to the next level, providing access to acupuncture, Reiki, life coaching and Ayurveda specialists on board.
Many health professionals and instructors are happy to arrange bespoke programmes for guests and will oversee your progress during the course of the trip. With temptation far out of reach and a realistic set of goals in front of you, prepare to be amazed by the results of a carefully curated fitness and food plan and the impact this could have on your general health and wellbeing.
Alternatively, as there is nothing more convenient than travelling with your own dedicated wellness experts, you could consider taking your favourite yoga teacher or meditation guru with you, ensuring that your day to day health routine continues seamlessly.
Sunrise yoga on the swim platform? Sunset massage on the sun deck? Or perhaps cherry picking your next anchorage as you cruise alongside challenging hiking and cycling routes, killer kite-surfing spots and beaches offering surfers the perfect break? It's all possible.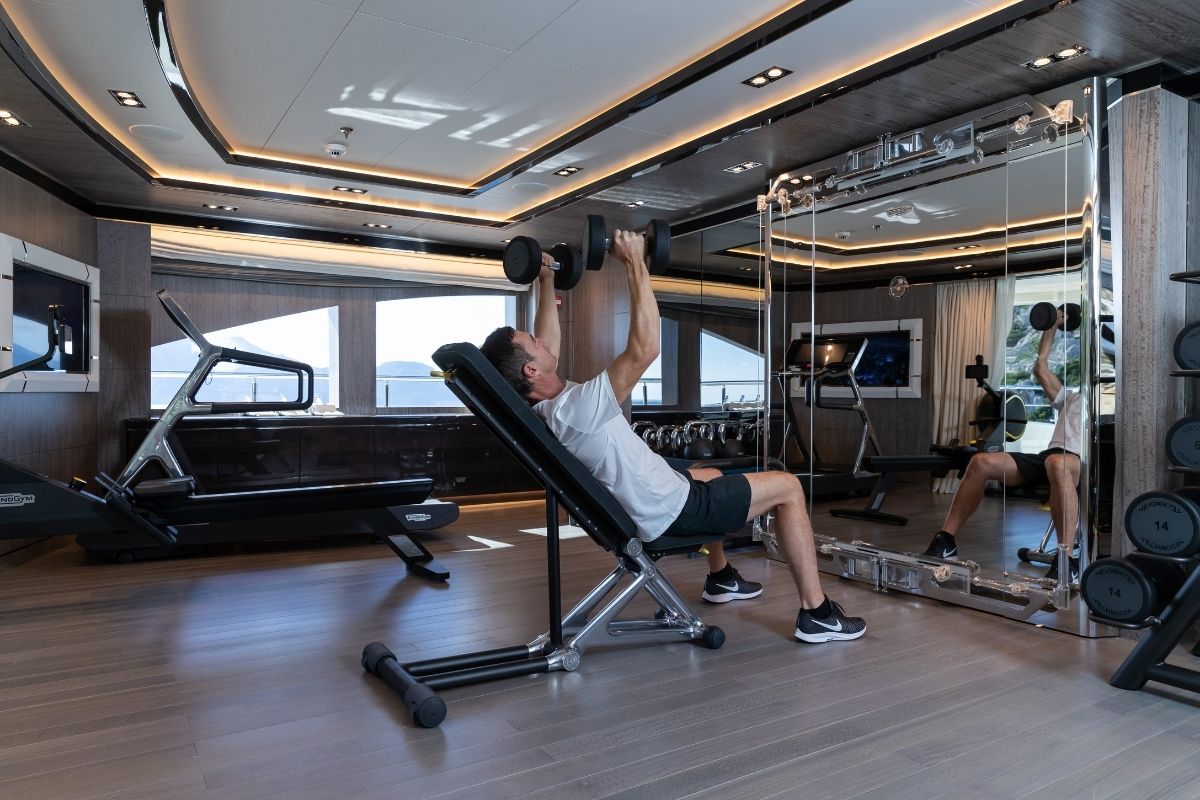 Healthy nutrition
Good nutrition is obviously a major factor in helping to curate the perfect wellness retreat. Fresh, local produce which has been beautifully prepared and served with panache has always been a draw for charter guests, and being on a macrobiotic, raw food or alkaline diet is no bar to this. Superyacht chefs are increasingly happy to create menus around a Paleo, dairy-free, vegan or detoxifying diet depending on your wishes and requirements. Most galleys keep dairy-free milks like almond, oat, coconut and soy in stock alongside gluten-free flour and pasta and other low allergen ingredients.
There is more and more demand for health- boosting cuisine like whole grains, fresh green juices, herbal teas, organic salads and low sugar desserts.
Indeed, yachting holidays were born to be spa friendly. Nature's medicine is fresh air, water, sunshine and relaxation, which all aid good sleeping patterns and lead to a greater sense of wellbeing. Thalassotherapy was named after the Greek word thalasso, meaning sea, and is based on using seawater as a form of therapy which can benefit skin conditions and pores.
Energise or relax
What could be lovelier than rounding off an intense day of activity and exploring with a relaxing facial, massage or seaweed wrap on deck as you inhale fresh sea air and the ocean gently laps beneath you before tucking into a delicious and healthy superfood supper under the stars? It takes relaxation to a whole new level!
The phenomenal range of spa facilities available on board varies from one yacht to another, but some of the more cutting edge features include Finnish saunas which open directly onto the ocean, snow rooms, hammams and Turkish baths, hydrotherapy baths, hot and cold jacuzzis, chromotherapy spas and programmable water jets in the shower to alter mood and energy levels.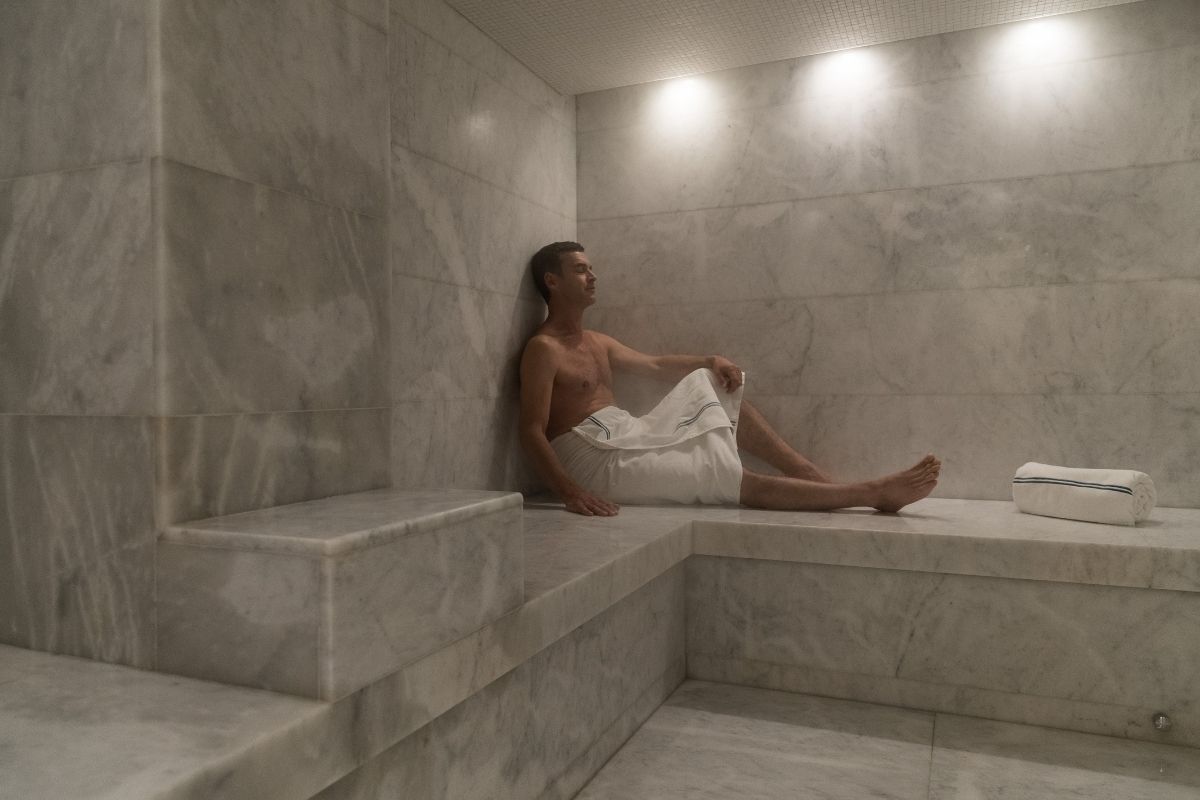 Combined with dedicated massage areas, yoga shalas, hair and nail salons and glass- bottomed spa pools, the sheer range of pamper-friendly places to relax and unwind is endless. Why not put yourself in the hands of highly trained spa professionals whose knowledge of the latest techniques and specialist treatments will ensure you depart for home with a youthful exuberance and glow.
Luxury Spas
It's not just about what happens on board, either – there's a wealth of luxury on land spas in every yachting hotspot, should you wish for a little pampering on dry land. Case in point? Huvafen Fushi, a secret hideaway on North Malé Atoll, just half an hour by speedboat from the international airport, is a sanctuary of wellness. Start your day with a session of sunrise yoga with Keralan-born Jay on the overwater yoga shala before heading to its incredible Pearl health and beauty spa, which houses the world's first and only underwater spa.
Depending on the time of year, you might be lucky enough to experience sessions with some of the world's leading beauty and health practitioners who run retreats here, including celebrity facialist Teresa Tarmey and Pure Massage founder Beata Aleksandrowicz, who come twice a year to train the in-house therapists. Treatments available include healing, Reiki and crystals-based experiences as well as couples treatments.
If that isn't zen for the mind, body and soul, then what is?
Images: MY Eternity; MY O'ptasia
Read Next: