Watersports Charter - The Next Generation of Tenders and Toys
Not content with having the biggest and best-looking yacht on the market? There's a whole host of superyachts out there with a garage of tenders and toys to keep everyone entertained, from SUP and kayaks to jet skis, wakeboards and more.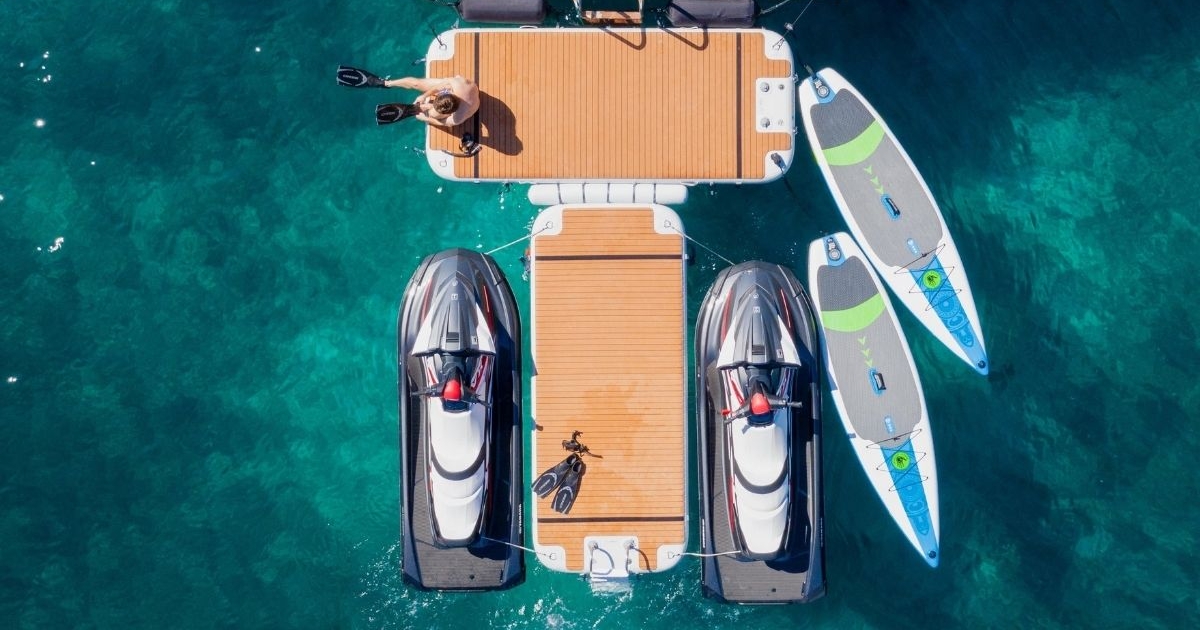 From jet skis and wakeboards to driving ranges on the sea, half the fun of chartering a superyacht is getting to play around in the water, and the yacht's toy box is where all the fun begins. With new models coming on the market regularly, there's plenty to keep thrill seekers entertained during a charter, with toys to spark the interest of even the most mature adults.
What's more, in response to growing consumer demand for superyacht toys that have less impact on the marine environment, there's an increasing number of eco-friendly options so you can get out on the water with a lighter footprint.
Get on board
Designed for professionals to be able to push to the limits and for new riders to be able to learn safely, the Lift eFoil is an electric hydrofoil board that literally lets you fly over the water. Designed to reach speeds of more than 25mph, there's no towing required on this stylish piece of equipment that lets you raise up and glide along like a silent, airborne dolphin – and it's eco-friendly too!
Sail away
A product of three years of development, the RS Aero is a boat that completely resets the standard for pure exhilaration in a simple single-hander. Extremely light and beautifully simple, this recreational sailboat is just the thing for those who want a little taste of an international sailing regatta while enjoying some time alone on the water.
Cycle on water
The world's first water bike that replicates the cycling experience on water, the revolutionary hydrofoil e-bike, the Manta5, uses the same technology as the America's Cup sailboats, and are a great piece of kit for exploring ocean coastlines and lakeside waterways. Reaching up to 12mph, these recreational water bikes are ridden just like any other with pedal assist to fit your needs, perfect for those looking for some fun and fitness out on the water.
The New Jet Ski
The next generation of jet skis is soon to arrive with the new Taiga Motor Electric Orca. Weighing under 600lbs with a 23kWbattery pack, these beauties have up to 180horsepower meaning guests can enjoy a fast, adrenaline-fuelled ride without the emissions. The Orca can last up to two hours on full charge, and even has a waterproof digital display between the handlebars where riders can tap into a fair bit of technology including GPS maps, LTE, Wi-Fi and Bluetooth radios, making your ride all the more thrilling.
Create Extra Space
Whether you use it to sunbathe on the ocean, do some yoga, as a stand-up paddleboard or dock for your water toys, an inflatable platform is a dream for superyachts. Creating extra space to play, platforms inflate in just five minutes and come in all shapes and sizes depending on your needs. What's more, they offer the ideal opportunity to take some you-time away from the hubbub of the main decking area.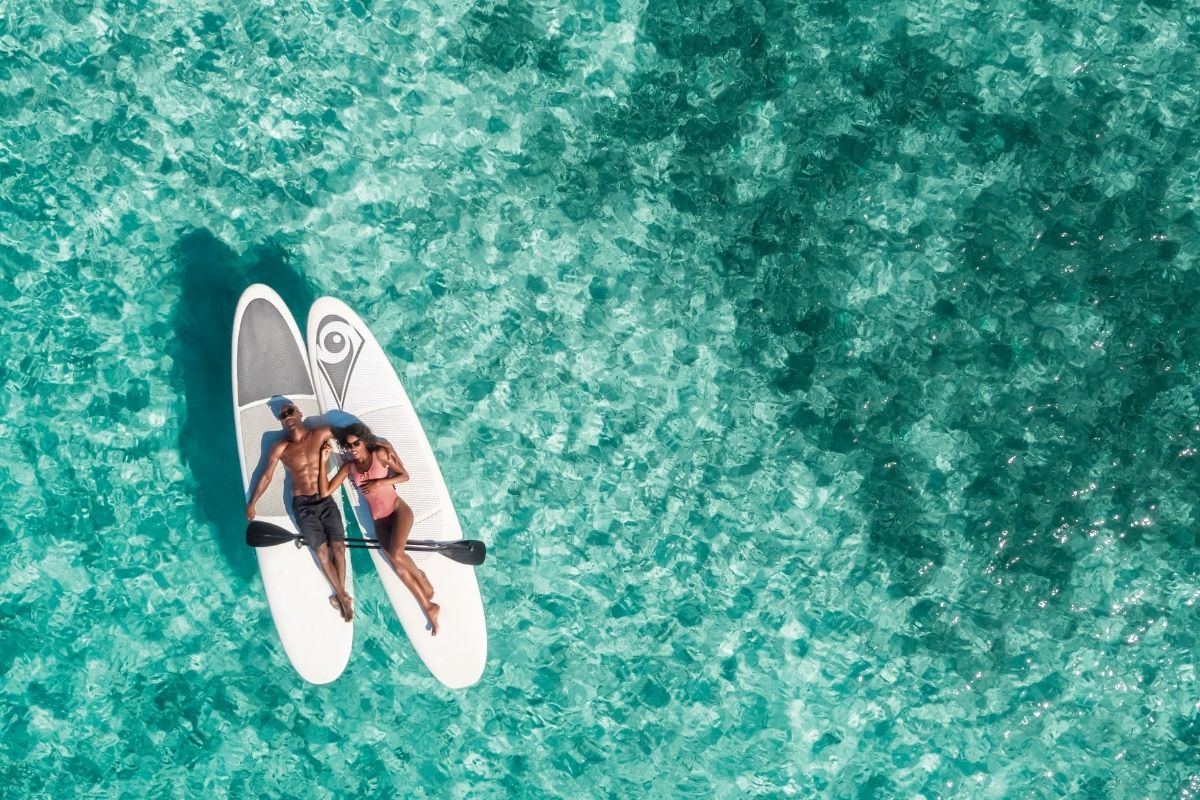 On Dry Land
Having a bike on board is a great way to get around once you arrive in port, and the Swifty Marine Scooter is the ideal vehicle to nip around marinas and cities both safely and sustainably. Electric bikes have the advantage of making touring even easier and faster, so you can effortlessly glide up hills with the 250W brushless hub motor and 36V lithium-ion battery before freewheeling down for that on-land adrenaline rush. Once you're done, the scooter can be stowed away in its protective bag ready to be taken back on board as you prepare to set sail once more.
Top Tender
If you're looking for the ultimate multi- performance superyacht tender, Nautique is the name to know as the leading manufacturer of luxury wake and ski boats. The Ingenity P220 is also the highest performing electric towboat propulsion system in the world, making it environmentally-friendly too.
Providing the ultimate stage for fun on the water, whether you're a pro wakeboarder or a child looking to take their first water skiing lesson, there's an option to suit all capabilities.
Images: Superyacht Tenders & Toys; Islands of the Bahamas; Adam Kingman/Preference 19A
Read Next