In the global battle against Coronavirus, Cuba has been dubbed the New Zealand of the Americas - with less than 500 deaths since the start of the pandemic, state control and central planning has helped substantially stem the flow.
Add to this an abundance to explore on land and at sea, easy access and relaxed restrictions for superyachts, and it's easy to see why the mystique of Cuba is a draw for adventurers at every level.
Consisting of four minor archipelagos and over 4,000 islands and islets, Cuba's vast cruising area has so far staved off the invasion of mass tourism seen in other parts of the Caribbean, with classic convertibles, crumbling Spanish facades and live street music still real and central to the country's enigmatic charm. Thus far Cuba is everything you imagine and hope it will be, and the woman to know is Maria Romeu.
Now one of the most sought after yacht agents in town, the idea first came to Maria while she was working as a stewardess and chef. Based in Miami Beach Marina at the time, she witnessed the arrival of a superyacht owned by the well known British businessman Joe Lewis, and later joked with the captain saying: "One day, I'm going to take yachts like that to Cuba!"
True to her word she set up Cuba VIP Yachts in 2015 and welcomed her first superyacht to Cuba in 2016. Since then, and despite multiple challenges including hurricanes and restrictions imposed by the Trump administration, Maria has welcomed countless yachts to the country making her the leading agent on the ground. And while her latest venture, Cuba Luxury Yacht Expeditions, saw three superyachts having to stop in their tracks en route due to the pandemic, Maria recently assisted her first vessel since the crisis hit – a 40m Norwegian built superyacht with an 18 day itinerary cruising the islands.
A proud and passionate ambassador for her native Cuba, she stops at nothing to ensure everything goes to plan. "From beginning the dialogue and planning the itinerary and navigation to dealing with customs and authorities, submitting the ship's documents, crew and guest lists, scuba diving schedules, berthing, mooring and anchorages, we do it all," she explains.
Maria also takes great pleasure in designing custom experiences for clients. For example, in Havana, she organised a private performance by the National Ballet followed by dinner and a private recital in the home of a world-renowned pianist, while in the city of Trinidad she organised a visit to the home of a famous Cuban painter alongside a tour of the UNESCO World Heritage site with an expert historian in tow.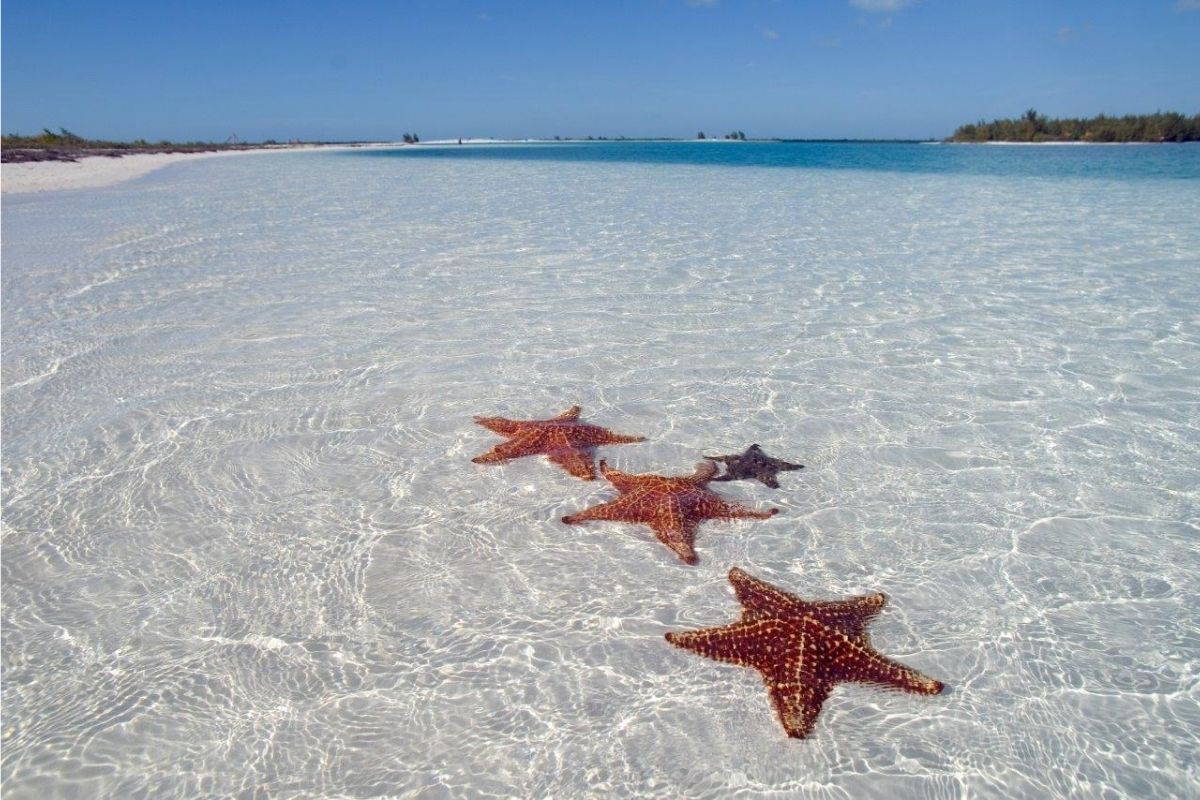 Cruising Cuba - Suggested Itinerary from Maria Romeu
With its unique culture full of character, art and music and its verdant landscape and white sandy beaches, Cuba is a charter destination like no other.
Kicking off in Varadero on the north coast – a beautiful beach town known for its endless stretches of white sand – the ideal charter itinerary would cruise west to Havana, taking in Cayo Levisa, Cayo Largo del Sur, Cienfuegos and Trinidad. Yachts of up to 57m can moor at Havana's Marina Hemingway, otherwise it's the Port of Havana in the heart of the city which will be your first port of call. "Even throughout the pandemic, Havana has been bustling and full of life," says Maria. "The streets are full of people."
Spend a couple of days simply walking the streets, taking in the decadent colonial architecture and city vibes while indulging in eclectic farm-to-table food. Come nightfall, hire a classic American car and dance to the Latin music with some local rum, before your driver whisks you back to the comfort of your yacht for a peaceful night's sleep.
Cayo Levisa is the next stop, which is just a 30 minute drive to the Vinales Valley – one of Cuba's most magnificent natural settings embellished by soaring pine trees and steep limestone cliffs. Officially recognised as a national monument in 1979 before being granted UNESCO World Heritage status in 1999, this is a beautiful setting for hiking, horse riding and sampling fresh local fare.
Just short sails away, be sure to add Cabo San Antonio (widely regarded as one of the best dive sites in the world), Isle de la Juventud, the Canarreos Archipelago (Cuba's answer to the Galapagos and the perfect spot for water sports), and Cayo Largo del Sur, home to one of Cuba's main ports and one of the top three beaches in the world – an accolade awarded by National Geographic four years in a row. Here you're likely to spot iguanas, and be sure to visit the Sea Turtle Rescue Center where, depending on the season, the team will release a bale of turtles for you to swim among.
One of Maria's most highly recommended anchorages, moor at Cienfuegos and a driver and guide will be ready and waiting to whisk you off to the city of Trinidad, regarded by many as Cuba's living museum. Another UNESCO Heritage Site, scuba diving here is second to none and, nearby you can also visit the Jardines de la Reina - a popular underwater national park best known for its shark population and crocodiles. A couple of days spent in Santiago de Cuba - a vibrant city best known for its Afro-Cuban cultural influences and colonial architecture, and home to the highest peak in Cuba which is a must for hiking fans - is the perfect end to the adventure.
"From islands full of iguanas, pink flamingos and monkey to some of the best diving in the world, the highest mountains to hike and incredible abysses to explore, everything about Cuba is extraordinary," enthuses Maria.
Now that the first post-pandemic yacht has visited Cuba's mesmerising archipelagos, the future looks bright for future trips. "I really believe that we haven't even begun," explains Maria. "It's been the brave and the adventurous who have come to Cuba so far, but we have so much to offer so many different people. I think that Cuba can and will become an unbelievable yachting destination.
"Our people are also a huge draw. We have some of the safest and friendliest communities in the world, while our diving instructors are second to none, all extremely knowledgeable of the dive sites and highly aware of marine conservation efforts. Our reefs are pristine and they form a barrier around the whole island.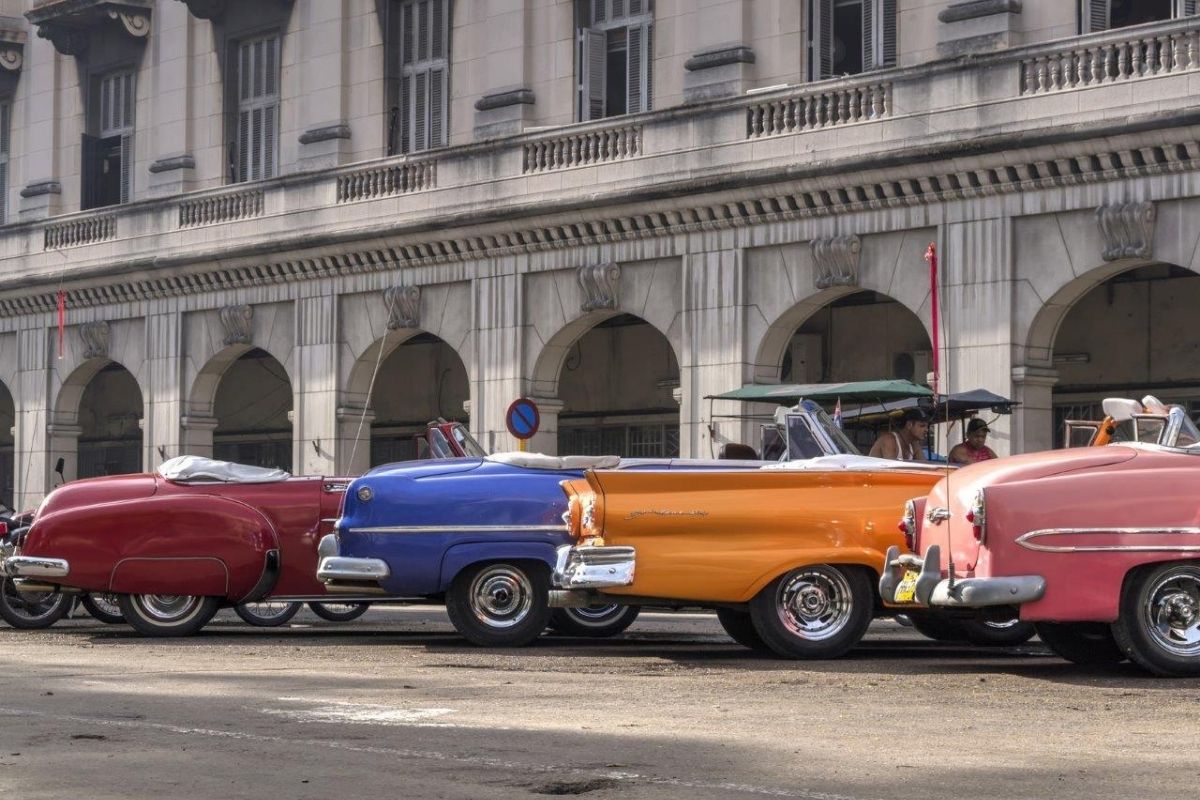 "Whether you have a love of diving or simply want to be near great cities with brilliant nightlife, amazing people, culture, art and galleries, Cuba is booming. And while Covid has been tragic, we will recover quickly."
INFO: While Cuba enjoys a sub-tropical climate all year round, July to October marks hurricane season, so a charter during these months is best avoided. For more information, contact Maria at Cuba Luxury Expeditions at maria@cubaluxuryexpeditions.com; cubaluxuryexpeditions.com
Image credits: Cuba Luxury Expeditions; Shutterstock; Pixabay
Read Next: