Pura Vida: Adventure Calls in Costa Rica
Located in Central America, bordering Nicaragua in the north and Panama in the south east with coastlines on both the Caribbean and the Pacific, Costa Rica is a country growing in prominence as a charter destination.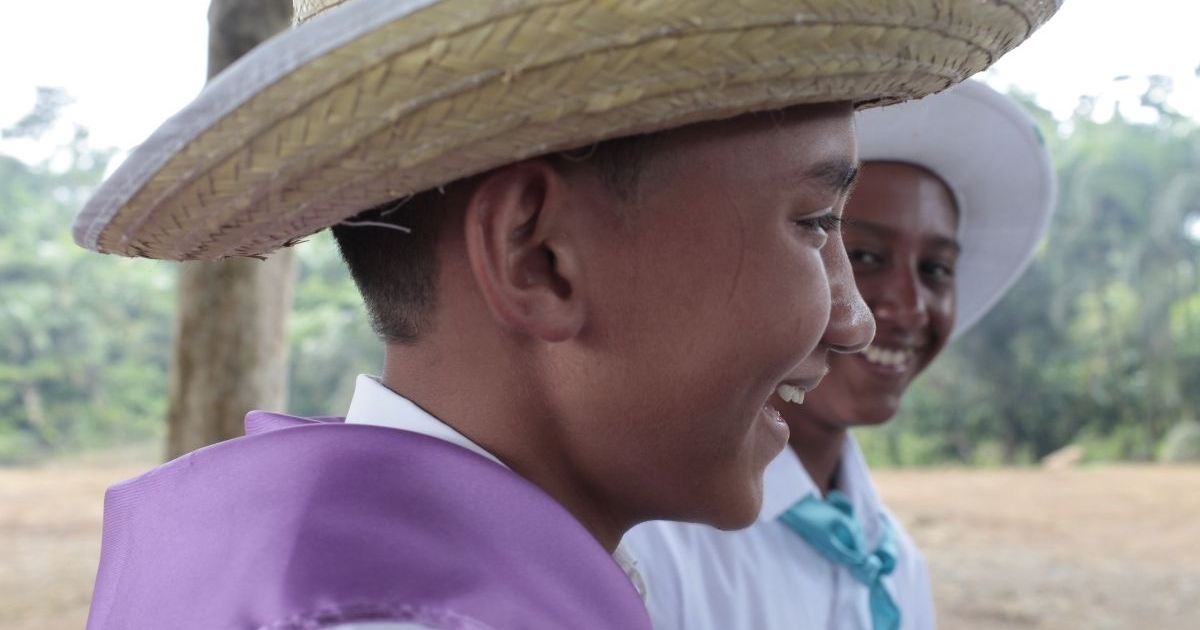 The yachting industry is intertwined with travel and tourism, and the actions of government and regulatory laws can't be overlooked. As advised by the Costa Rica Marina Association in March, the Costa Rica Legislative Assembly (Congress) passed the 'Law of Promotion of Tourist Marinas and Coastal Development' which was signed into law by President Carlos Alvarado in April. This law allows legal chartering for foreign-flagged vessels over 24 metres with one year renewable charter licenses. More details will be finalised by the last quarter of 2021.
Charter yachts and their guests will find Costa Rica has world-class marinas, restaurants, shopping, entertainment and ample activities. Cruise north to Marina Papagayo, sail in the Golfo Dulce that separates mainland Costa Rica from the Osa Peninsula where Bahia Golfito and Banana Bay Marina welcome yachts, stop by Los Sueños Resort and Marina at Herradura or berth at sport fishing hub Marina Pez Vela at Quepos nearby the Manuel Antonio National Park. Two more marinas are earmarked for expansion: Marina Flamingo, and Botánika Osa Peninsula, Curio Collection by Hilton - the first branded residential resort and marina development in Costa Rica located at Crocodile Bay in Puerto Jimenez.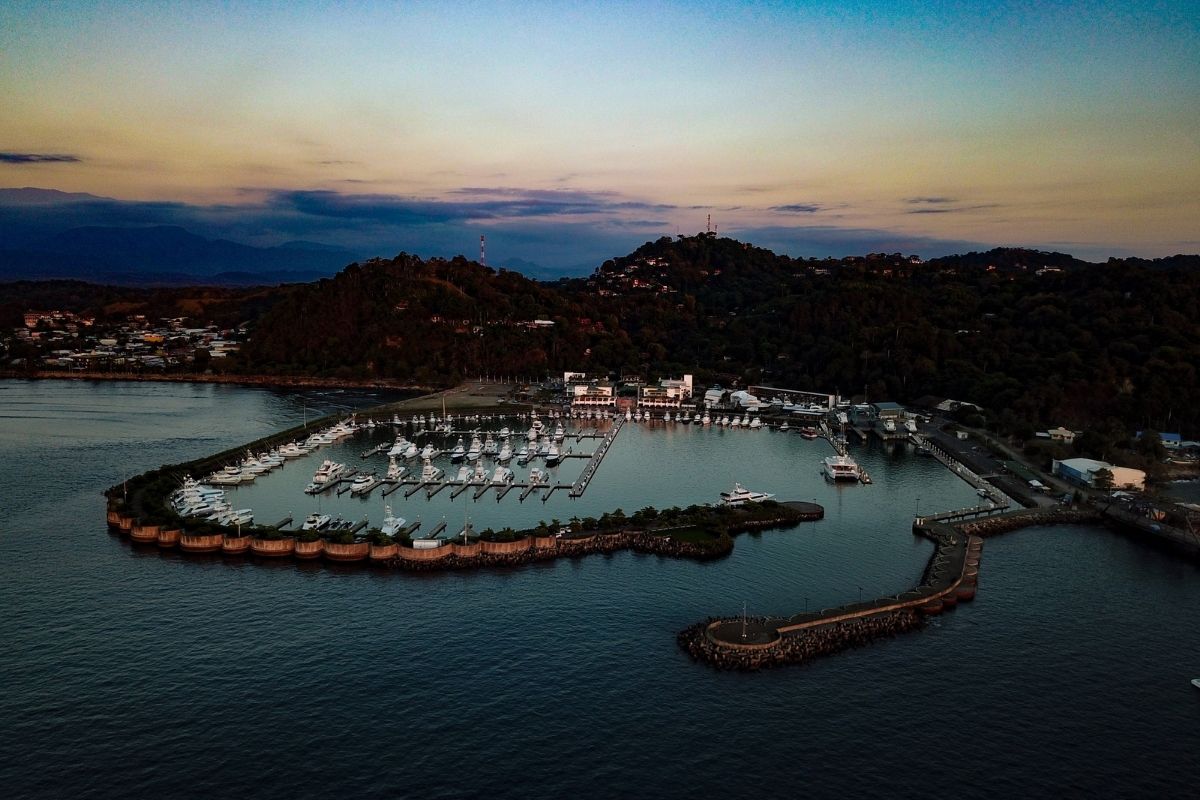 Superyacht Stories' Costa Rican highlights
The National Reserve of Curú & Isla Tortuga
Located on the Nicoya Peninsula, the Curú National Wildlife Refuge earned its wildlife preserve status from the Costa Rican government in 1981 and became a protected region. The landscape features pastures, tropical rainforest, rivers and beaches where visitors can see armadillos, capuchin and spider monkeys and diverse species of bird life, insects and reptiles.
Offshore, Isla Tortuga is a wonderful spot for wildlife spotting where visitors can expect to see deer, birds, iguanas and marine life including turtles. Go snorkelling to appreciate the experience with a backdrop of coconut palms.
Osa Peninsula
Corcovado National Park is a reserve on the Osa Peninsula, an area that's estimated to house 2.5% of the biodiversity of the entire world. Hike to Sirena Station or join a day tour, keeping an eye on the habitats that shelter over 400 species of birds, thousands of insect species, monkeys, caimans, silky anteaters, jaguars and tapirs.
I spoke to Ofer Ketter, Co-Founder of Origen Escapes about managing logistics for discerning clients. "We have been working with superyacht owners for 20 years - creating specialised experiences on land and in the ocean. I feel that after the approval of the yacht charter law everything is in place to keep the ball rolling. Our main challenge is building destination awareness in the yachting industry. Our design and operations team are experts in handling logistics and managing all guest and yacht services for charter itineraries."
Isla del Caño
Located on the Pacific side of Costa Rica west of the Osa Peninsula, charter guests will revel in the verdant tropical rainforest and the scents of plants such as bananas and wild cocoa. The island has special archaeological significance for its stone spheres, but the true beauty of this island is found underwater. Highly recommended for diving, you'll find great visibility and likely see a varied range of marine life including rays, sharks and turtles.
Catch the waves
Costa Rica has a mix of reef breaks and sand bottom beach breaks which offer fun surf conditions for all kinds of tides and swells. In the Guanacaste province, head for Ollie's Point (accessible only by boat and a world-class right point break), Witch's Rock, Tamarindo or Playa Negra.
On the south side of the Golfo Dulce, Pavones serves up the longest left wave. Playa Hermosa is a good option for yachts moored at Jaco.
On the Caribbean coast, surfers line up at the sandy beach at Playa Cocles or advanced surfers head for the super fast wave, Salsa Brava, at Puerto Viejo de Talamanca.
There's also plenty of activities aimed at people who don't surf but love the laidback lifestyle, so you can go horse riding or mountain biking by day and be enjoying a bohemian beach bar or admiring the neon bioluminescence at Playa Zancudo at night.
San José
Costa Rica's capital city is an urban melting pot of colours, sound and cultural heritage. Head there for museums, theatre, strolling in the plazas, or pick up a traditional artwork at Galeria Namu or a designer item at boutiques in Escazú.
If you have extra time ashore, try white water rafting or head to Los Quetzales National Park - situated just 1.5 hours from San José you might chance a sighting of a Baird's Tapir or the vibrantly coloured but shy Quetzels.
Ecotourism
There's a shift that's happened in the yachting sector whereby we're no longer simply enticing charter guests where they should go and what to do, but understanding that our clientele are becoming more globally aware of the changes they can effect through travel.
Sustainable tourism has been trendy for a while, and Costa Rica has no shortage of conservation-driven experiences that benefit local communities whilst guarding the environment and ecology.
Finca Köbö is a family-run preserve on the Osa Peninsula which dedicates over half of their land to protected habitats. Off-the-beaten path, you can join them for wildlife and chocolate tours.
Only accessible by boat, Playa Nicuesa Rainforest Lodge is an eco-sensitive lodge set on 165 acres of rainforest; guests can join in on tree planting or partake in beachside yoga - keep an eye out for scarlet macaws!
The Raising Coral Costa Rica group and The University of Costa Rica's ocean and freshwater science division (CIMAR) are restoring ancient coral reefs in the Golfo Dulce which is relevant for charter guests visiting Bahia Golfito Marina who can enjoy snorkelling zones replenishing with marine life.
Nearby Golfito, Cielo Lodge operates completely off-grid, powered by solar panels and a micro-hydro system. As well, they've planted thousands of hardwood and fruit trees to attract animals back to the area.
Family Adventures
Costa Rica is a playground that offers the ultimate multigenerational adventure. Families can reflect on bonding moments as they summon the courage to zoom down a zip line, go horse riding, kayak amidst mangrove swamps, visit a butterfly observatory, see leatherback turtles in the Las Baulas Marine National Park, or wake to the sound of howler monkeys in the jungle. Even better, kids have the chance to learn from their immediate environment with botanists and naturalists teaching them about the flora and fauna they're seeing.
Spas, Wellness & Luxury Resorts
For superyacht guests that seek a luxurious getaway ashore, Costa Rica delivers some impressive resorts that are equal parts adventure and luxury. You'll find everything from contemporary treehouses to luxury glamping experiences and off-the-grid villas. Enjoy a round of golf at Los Sueños, soak in the natural hot mineral pools at The Springs Resort & Spa or savour a five-course private dinner in the chef's herb garden at the Four Seasons Resort Costa Rica at Peninsula Papagayo.
Wellness options include zen-like retreats with state-of-the-art spa programmes that incorporate local natural ingredients in the body scrubs, massages and facial treatments. Renew with meditation and yoga before retiring to a tented suite at the Kasiiya Papagayo, or rejuvenate at the Nayara Springs - voted highly by Condé Nast and Travel & Leisure - where treatments utilise locally grown organic coffee, chocolate and volcanic mud from the Arenal Volcano.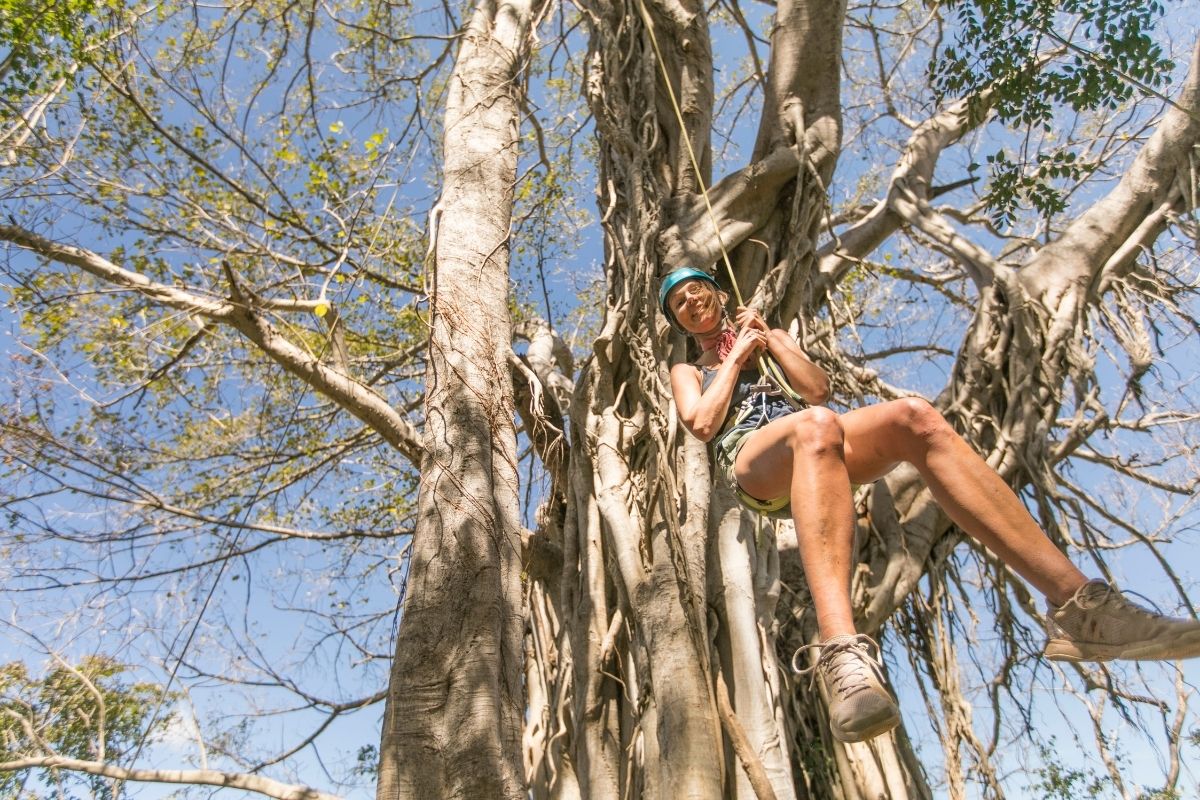 Monteverde Cloud Forest Reserve
Situated in the Puntarenas province, we highly recommend a trip ashore to discover this high-altitude dense rainforest area via numerous activities.
Zip line through the upper forest canopy as wildlife calls echo through the mist, hike along nature paths that cater for differing fitness levels or meander along suspension bridges for a peek of bird life, ferns, Guaria Morada purple orchids and trailing vines.
Diving at Cocos Island
Three hundred miles southwest of Costa Rica's mainland, Cocos Island is considered one of the best diving spots in the world and a must do according to diving experts. The deep blue waters surrounding Cocos Island are considered the most shark populated on Earth and it's home to amazing pelagic animals such as giant manta rays, sailfish and the world's largest aggregations of the near-threatened silky sharks.
Natalia Mora, Experience Designer at Origen Escapes says: "Cocos Island is a World Heritage Site that is the crown jewel of Costa Rica's many National Parks. Imagine cruising the Pacific Ocean on your own yacht but having the unique opportunity to count on the MV Argo for logistics support, a Costa Rican flagged expedition vessel offering the particularity of being able to navigate all year long in Costa Rica as well as Panama and The Galapagos via our Latin American Yacht Services Alliance. Argo is the ideal shadow vessel for superyacht captains, crew and owners. It was also conceived to serve as the mothership to the DeepSee submersible, the ideal complement to upgrade a trip to Cocos Island."
Discover Pura Vida
After a year light on international travel, Costa Rica is ready to welcome visitors. A mixed geography lends itself to a tropical and subtropical climate with wet and dry seasons; there are regional micro climates but overall the best time to charter is the dry season between December to April.
If you're a marine life enthusiast it's worth timing your charter in the dry season, or from July to October when humpback whales migrate in Costa Rican waters - you might be lucky to spot whales breaching in the Marino Ballena National Park.
Costa Rica is also a jumping point for charters to the Galápagos Islands or cruising through the well-known Panama Canal.
I asked Ofer Ketter of Origen Escapes if he considers their company to be connectors for people, wildlife and culture: "Absolutely yes. Our core values are about introducing the pura vida lifestyle of Costa Rica to international visitors. This includes a strong connection with nature - the ocean, beaches, sea life, rivers, waterfalls, volcanoes and hot springs, conservation and more. The human aspect is equally important."
Into The Wild
Costa Rica is a powerhouse when it comes to nature and wildlife experiences. The experience here is a cut above traditional charter destinations - blessed with picturesque national parks, jungle-fringed beaches and volcanic terrain you'll journey through the heart of a biodiverse country with complex ecosystems.
Walk on the wild side with basilisk lizards, check out the raccoon-like coati or photograph the rowdy howler monkeys. Bird watchers will be in paradise chancing upon sightings of hummingbirds, scarlet macaws and keel-billed toucans.
Seeing unusual wildlife is a bonus - kinkajous, silky anteaters and the slow-moving but hypnotically captivating sloths. Ocelots, jaguarundi, pumas or oncillas sleek through the forests, while pretty Morpho and Malachite butterflies span across lush foliage.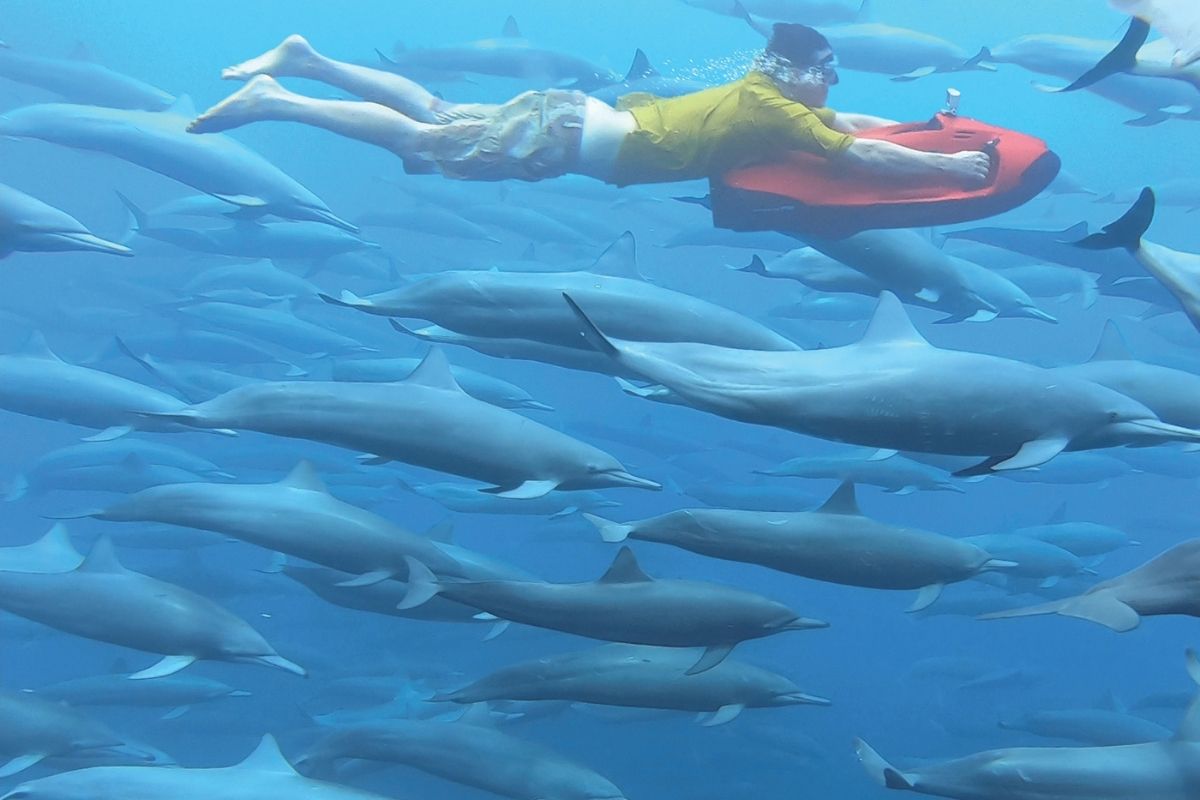 Sea life is a major drawcard for tourists; humpback whales play off shore twice yearly and people come from the four corners of the world to see green sea turtles nesting in the Tortuguero National Park on the Caribbean coast, or leatherback turtles in the Las Baulas Marine National Park on the Pacific coast.
Origen Escapes' highly recommended nature experience is a unique natural phenomena that you can experience in the tropical waters near Drake Bay - an encounter with the spinner dolphin megapods where you can swim with thousands of spinner dolphins, known as acrobats of the ocean because they jump out into the air, twisting and spinning.
Reconnect in Costa Rica
I'll be honest that when I was writing this article I couldn't recall another yachting article that showcased Costa Rica outside of its natural beauty. I found this surprising because if anything, last year revealed that authentic human interaction is more important than ever. Charter clients searching for new experiences isn't going to stop, and culture and cuisine is a huge part of travelling.
I wanted to ignite some of my senses: Hear about the artisan handicrafts, smell the tropical freshness of mango, maracuyá, papaya; be warmed by the comforting smells of picadillo, Costa Rican coffee, yerba maté and eating Gallo Pinto or chifrijo at a tropical beach shack. In researching this article, it was enlightening to learn more about the vibrant pottery of the indigenous Chorotega people and how they used cacao beans as currency.
The origins of some of the greatest traditions of Costa Rica were born amongst the Tico ranchers. Natalia Mora of Origen Escapes says there are unique opportunities to engage with local communities and celebrate the Tico farmers and cattle ranchers. "Charter guests can participate in Bailes (Folkloric dances), Cimarrona (Traditional live music), Carrera de Cintas (A cowboy's game) or relax during a traditional coffee time called Cafe chorreado with prestiños and serenata."
Landscapes, wildlife, culture, cuisine, history are all significant elements that mould a charter experience and it's part of the ethos of Superyacht Stories to share these wonderful highlights.
It seems Costa Rica is on the smartest end of appealing to the next generation of superyacht clientele and understanding how charter itineraries and tourism can fit into their country's future.


Contact: Origen Escapes at origenescapes.com or follow them on Instagram.

All images courtesy of Origen Escapes.
Read Next: