Five Luxury Travel and Yachting Trends Set to be Huge Over the Next Five Years
Pelorus has teamed up with Globetrender to bring us their key trends predicted to shape the future of luxury travel between 2023 and 2027, from high impact conservation and clean tech expeditions to the newly-dubbed 'gamma' destinations.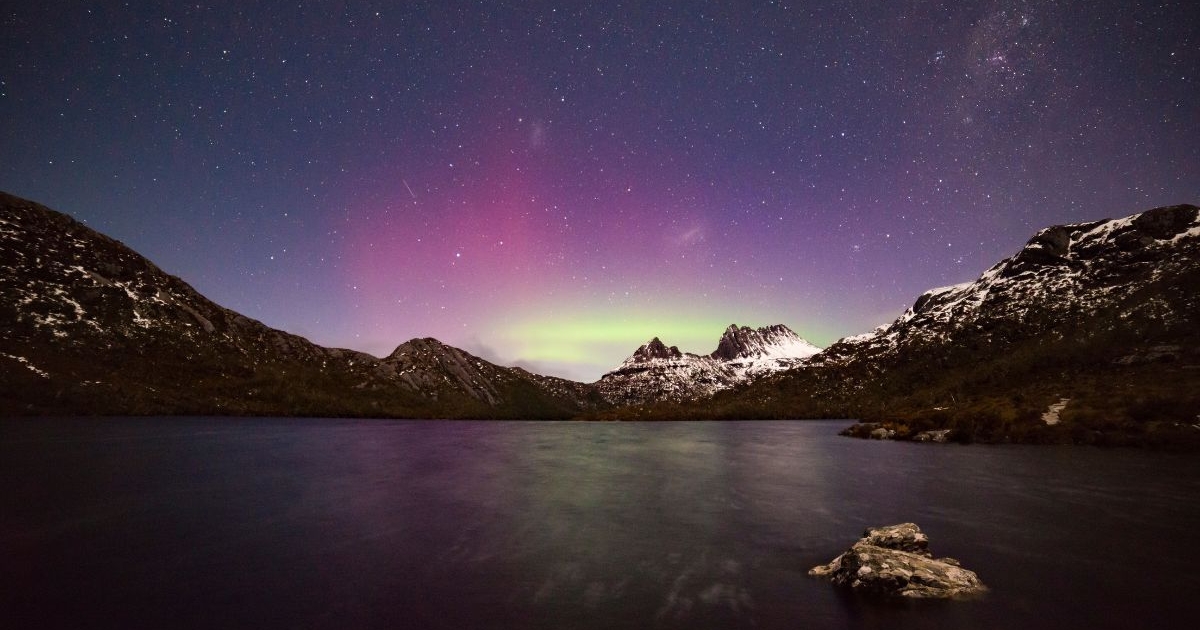 While many people suffered financially during the pandemic, according to Credit Suisse, there were many who prospered. In fact, the number of people with more than US$50 million in assets climbed to a record high in 2021, reaching 218,200 globally including 3,000 billionaires. And while many are facing a cost-of-living crisis and uncertainty about the future, the most privileged among us have generally been able to carry on as normal, or even benefit from a downturn. In other words? Demand for luxury travel is well and truly still on the cards.
With this in mind, Pelorus has teamed up with Globetrender to bring us their key trends predicted to shape the future of luxury travel between 2023 and 2027, from high impact conservation and clean tech expeditions to the newly-dubbed 'Gamma' destinations.
Gen Alpha Travel
We all know that Millennials love to travel, but nowadays, as many become parents, an increasing number are travelling with their children – dubbed Gen Alpha – in tow. In fact, by 2027, Gen Alpha will be aged between two and 16, meaning travel offerings recalibrated to include the whole family will increasingly take precedence when it comes to holiday planning.
From riding purebred Nordic horses across Icelandic lava fields to going fossil hunting in Madagascar, Pelorus is seeing a trend towards more adventurous and intrepid family holidays, and with the pandemic (hopefully) a thing of the past, are able to create long-term travel plans for clients, scheduling trips abroad for upcoming school holidays designed to complement the education they receive at home.
After all, what better way to learn about climate change and conservation by seeing icebergs firsthand, or endangered animals in the wild? According to the luxury travel company, demand for these educational family holidays has increased 185 per cent between 2021 and 2022, and just looks set to get more popular in years to come.
Other highlights include exploring the Peruvian jungle with wildlife experts that would give David Attenborough a run for his money, while younger children might enjoy searching for pirate treasure on yacht adventures around Sardinia, Antigua, Barbuda and Indonesia. Staged and produced in partnership with Luxury Treasure Hunts, each quest is inspired by real historical figures such as Captain John Rackham, and dramatised by a team of actors, screenwriters, prop makers and location managers.
High-impact Conservation
While recent years have seen the word conservation thrust into the limelight, for all the talk of making travel more sustainable, there is just as much 'greenwashing' taking place. Tokenistic actions that make people feel less guilty about their impact on the planet are not helpful. High-impact conservation from HNWIs who really want to make a difference and ensure their presence contributes to preservation, protection and future flourishing, however, will be.
As a travel company with a conscience, Pelorus is leading the way with trips that provide a blueprint for high-budget ethical tourism of the future. Clients can become 'Citizen Scientists', for example, by spending time with marine biologists in French Polynesia where they can study coral reefs, monitor the breeding habitats of tiger sharks and log the nesting sites of sea turtles.
Over in Africa, they can do more than participate in a passive safari by joining conservation scientists and anti-poaching units to track collared elephants to understand how their migratory patterns are shifting. Without the funds provided by travellers, this research would just not happen.
"Travel has the power to shift perspectives immeasurably, and in doing so alter the legacy we choose to leave on the world," says Geordie Mackay-Lewis, Pelorus co-founder and CEO. "As a traveller who is passionate about wild places, I am intrinsically concerned about the protection and preservation of our expanses of rainforests, the health of our oceans and peculiar animals like the pangolin, which future generations may never see. With this in mind, over the next five years we will be driving environmental protection through experiences that have been designed in collaboration with the Pelorus Foundation."
Gamma Destinations
While so-called 'Alpha' destinations such as Machu Picchu in Peru and Angkor Wat in Cambodia swamp many-a travellers' wish lists, over the next five years and beyond they are set to explode even further in popularity, meaning crowds will be fiercer than ever. Even 'Beta' destinations' such as Bhutan, Rwanda and Antarctica will start to become overly busy at certain times of year. Instead, Pelorus will focus its energy on devising trips to emerging 'Gamma' destinations' that offer an array of entirely new experiences.
Ideal for the world-wealthy who believe they have seen it all, there will be a growing appetite to see previously unheard of or overlooked countries, and perhaps even a thirst among a particularly curious minority to visit new frontier destinations such as Socotra and Yemen. "Our logistical and operational excellence allows us to operate in environments and destinations that are as of yet unexplored," explains Mackay-Lewis. "Our coalition of expert guides and operators allows us to give our clients the very best experiences, but it's also important that in these far-flung locations we encourage our clients to travel with respect for the environment."
So where exactly are we talking? Located on the Atlantic coast of Central America, Gabon has more than a dozen under-the-radar national parks rich in wildlife that will be complemented by the construction of high-end eco camps, with more being announced in 2023. Another African country that is quietly on the up is Chad, which features volcanic mountains, windswept deserts, petroglyphs and rock paintings. Enabling clients to experience the barren UNESCO-protected Ennedi Massif in comfort, Camp Warda is the first semi-permanent tented camp to open in the region.
Due to their lack of accessibility, many 'Gamma' destinations will be best explored by yacht, including Papua New Guinea in the southwestern Pacific, the Megui Archipelago off the far south coast of Myanmar, the Andaman Islands in the northeastern Indian Ocean, and the Nicobar Islands in the eastern Indian Ocean. Another prime example is Saudi Arabia which, by 2030, plans to become a major international tourism destination with an ambitious target of 100 million inbound visitors per year. Its Red Sea Project, for example, is already well underway. The first resorts to debut will be from Rosewood and Ritz-Carlton Reserve and, by the end of 2023, there will be a total of 16 hotels representing every major luxury brand, from Six Senses, Edition and St Regis to SLS, Fairmont and Raffles.
Ocean Exploration
While oceans cover about 70 per cent of the Earth, only 10 per cent of these vast bodies of water have ever been explored by humans. For the lucky few, superyachts provide the ultimate antidote to the stresses of modern life. Add to that new technology in the form of state-of-the-art submersibles allowing explorers to discover wrecks as incredible as The Titanic and a whole new world opens up. Pelorus itself can organise for a submarine to view the Titanic's 'twin sister', The Britannic, up close and personal just off the coast of Kea in the Greek Cyclades Islands.
From Raja Ampat to Alaska, travellers will increasingly be investing in explorer yachts to take them to off-the-beaten-track locations, with an increasing demand for yachts with more autonomy, range and capability. "Explorer yachts are a popular demand for yacht enthusiasts. Whether a client is keen to purchase or charter, explorer yachts are among the most demanded vessels due to their peculiarity, great cruising performance and immense ability to travel in remote locations," says Research and Markets.
"Changing demographics among HNW and UHNW individuals have ushered in a new and exciting demand for explorer yachts and adventure travel excursions. This trend is expected to further propel the growth of the yacht industry in coming years."
What's more, with an increasing number of new destinations are becoming more accessible to yachts wishing to venture off the beaten track, including Saudi Arabia, Ecuador and Papua New Guinea, ocean exploration allows travellers to experience every facet of a destination through unique activities, education and conservation in a safe and luxurious environment.
Clean Tech Expeditions
A frontrunner in sustainability surrounding the world of luxury travel, Pelorus plans to invest in companies and kit that will help minimise the environmental impact of getting from A to B, especially in wilderness locations. Various forms of emission-free electric transport are starting to emerge both on the ground and in air, meaning luxury travellers may soon have their pick of a fleet of new Clean Tech toys to carry them around the globe in a substantially more sustainable way.
"Moving around the planet is an unavoidable aspect of travel," explains Jimmy Carroll, co-founder of Pelorus. "It's often the most difficult to justify when looking at the environmental cost of ultra-bespoke experiences and is a long-standing issue that we, along with the rest of the industry, are acutely aware of. Thankfully we are seeing transport and logistic providers on land, sea and in the air working incredibly hard to develop cutting-edge technology that allows for massive improvements in this area while also maintaining the standards that UHNWIs are used to."
Sustainable aviation fuel (SAF) is one prime example. Made from the likes of used cooking fats, algae or, more controversially, palm oil, airlines including British Airways, Emirates and United are investing in SAF, while for those flying privately, jet charter company Victor is enabling clients to buy SAF via a partnership with Finnish oil refining company Neste.
Perhaps most exciting, Pelorus is also partnering with Swedish company OceanSky Cruises to launch aerial Clean Tech Expeditions from Longyearbyen, Svalbard to the North Pole aboard next-generation Airlander 10 airships. Filled with lift-giving helium gas which is lighter than air, and powered by four propellers, it can fly for days, doesn't need a runway and will be able to take off and land almost anywhere.
Main image credit: Pierre Destribats
Read Next: