A Comprehensive Guide to Planning your Dream Charter
While a yacht charter holiday promises to be the experience of a lifetime, planning it can be a rather complex affair. Here are some things to be aware of to ensure your dreams are fulfilled.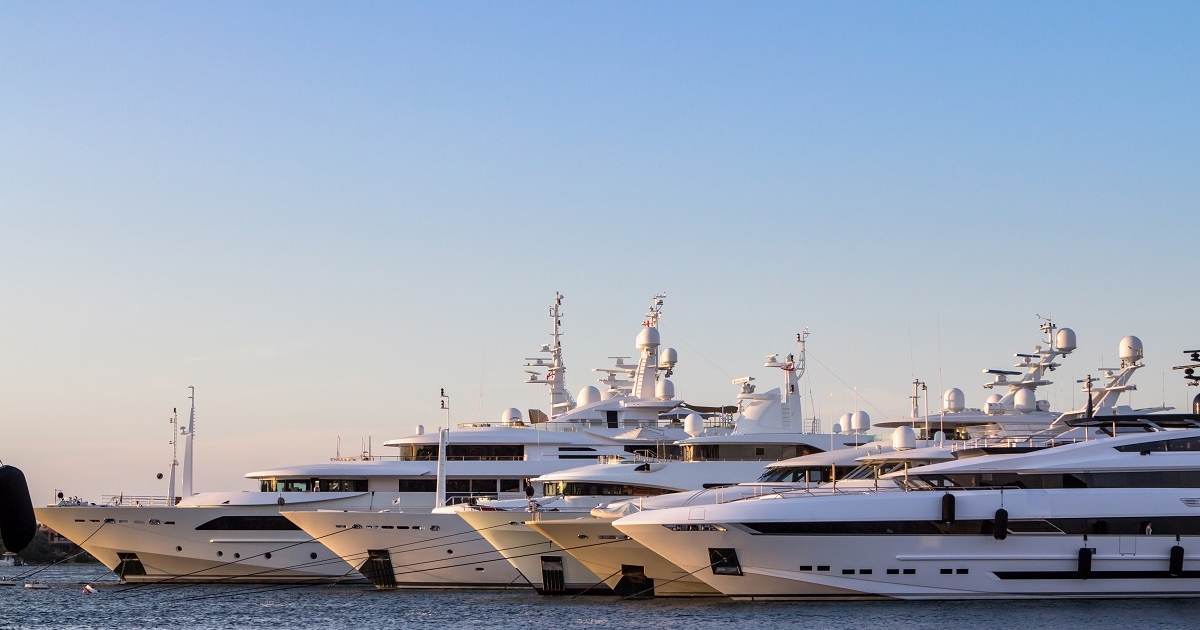 Give yourself time
Despite the global pandemic, demand for yacht charters is booming, so if you leave it to the last minute to secure your perfect yacht you may be disappointed as many are booked months in advance. As soon as you know your dates – especially if you're planning to attend a special event – get in touch with your charter broker to start the process. At least six months ahead is recommended.
Trust your broker
With numerous charter brokerages around the world, it might seem like the choice is endless but, once you find the right charter broker for you, you'll find them to be indispensable. A professional broker has excellent knowledge of the global charter fleet and the wider spectrum of the business. They can provide you with in- depth knowledge of a vessel's special features, inform you about the captain and crew, and assist with itinerary and menu planning.
What's more, a broker's services don't add to the cost of your charter; their advice is impartial with the sole aim of making your charter as perfect as you imagined.
Explore all options
When it comes to choosing your dream yacht, there's a wide range of vessels and sizes to choose from and a charter holiday can take you in many different directions – to places of rest and relaxation, extreme adventure, family fun or party paradise. Perhaps you want to compete in an upcoming regatta or to dive with whales, or maybe uber-luxury and spa treatments are more your thing? If you clearly express your preferences when you speak with your broker, your wishes will be their command.
The best captain and crew
During your charter you'll be spending a lot of time with the professional crew on board who will be on hand to cater to your every need. Yacht crew are highly trained to deliver exceptional service and, whatever your itinerary, your broker will be keen to recommend those yachts whose captain and crew have a great reputation and who offer the best fit for the experience you want.
Broaden your horizons
While many are drawn to the Med in the summer and the Caribbean in the winter months, why not consider somewhere off the beaten track? With a superyacht charter, you have the luxury of being able to pick almost anywhere on the map, so why not explore the fjords of Norway or go as far afield as New Zealand or Chile, which offer incredible cruising grounds between the months of November and January?
Consider off-peak
If it's utmost privacy and seclusion you're after, it's worth exploring some of your favourite destinations in the off season, as crowds will be fewer, but your experience will be no less spectacular. Not only could you save thousands by exploring the Côte d'Azur in June or September rather than July or August, but the weather is ideal and it's possible your captain will be able to access secluded beaches and coves that you can enjoy all to yourselves.
Understand your contract
Once you've chosen the perfect yacht for your trip, your broker will prepare the contract which is a legally binding document. Be aware from the outset that the quoted charter fee is not the full amount that you will pay. It is usual to pay an advance provisioning allowance towards the cost of food, fuel and berthing, and any funds remaining at the end of your charter will be returned in full. Crew gratuities are usual but at your discretion.
All aboard
Most charter yachts can accommodate between 10 to 12 guests, but a few can accommodate well in excess of 20. Just like your crew, the group that you travel with could make or break your holiday so be sure you choose wisely. Are you looking for adventure with your best friends, to spend some quality time with family, or maybe a romantic break? Surround yourself with company that makes your heart happy and you'll be sure to have an experience that you'll never forget.
Read Next