The Wandering Chef: Traversing the Globe with David Myers
Chef David Myers is very proud of his moniker, The Gypsy Chef. A celebration of my nomadic lifestyle and love for the open road, it's this passion for travel that has inspired him to open a number of restaurants across the globe, as well as bagging himself a Michelin star for his very first restaurant, Sona in Los Angeles.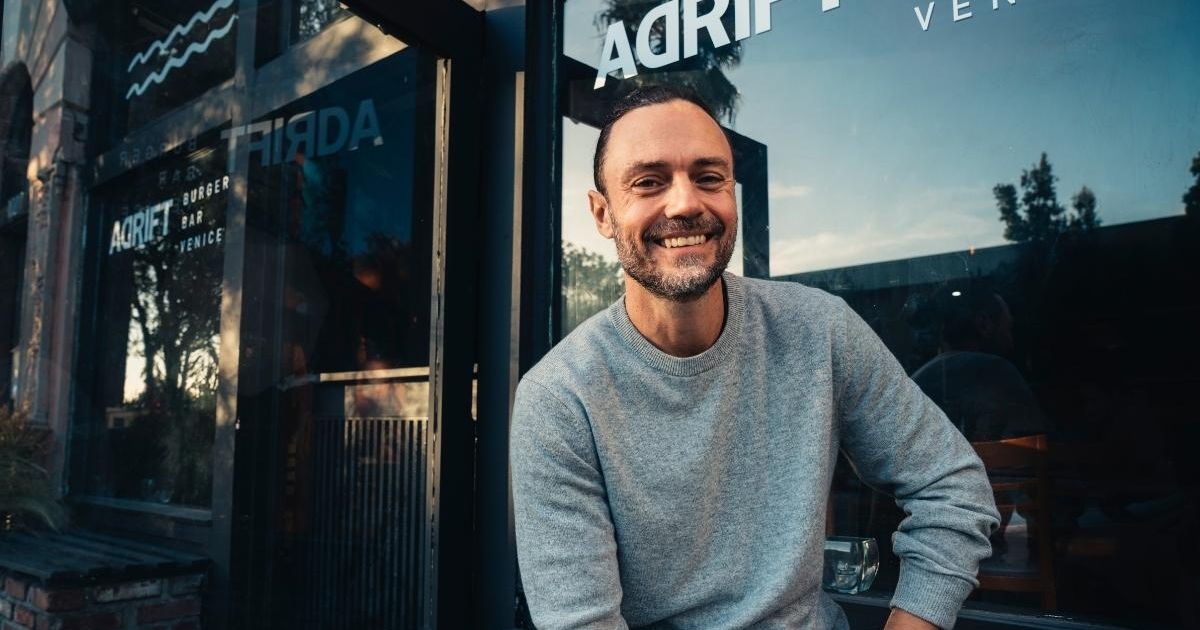 Two decades on and the LA-based chef has award-winning venues across the US, the Middle East, South East Asia and more, and shows no signs of slowing down anytime soon.
Here Chef Myers talks to Superyacht Stories about his greatest mentors, his quest to create the perfect burger, and why experiencing the best of what the world has to offer will always be right at the top of his bucket list.
What motivated you to become a chef and where did you train?
I've appreciated great food and quality ingredients ever since I was a kid. Growing up, I would spend a lot of time at my grandparents' house, where there was an orchard and some vegetable patches, and I truly believe that seeing where our food comes from and how it's grown can make a great difference in how we appreciate food.
It wasn't until I was studying International Business at OSU, however, that I found myself spending way more time reading cook books rather than my actual study books. I would experiment in the kitchen all day and then hosted these big feasts in the evenings for all my friends, and eventually it just hit me that this is exactly what I want to do in life!
I quit International Business and went on to train to become a chef. Fast forward a couple of decades, now having opened a number of restaurants across the globe, and I often joke and say that those semesters of studying International Business did at least pay off in the end!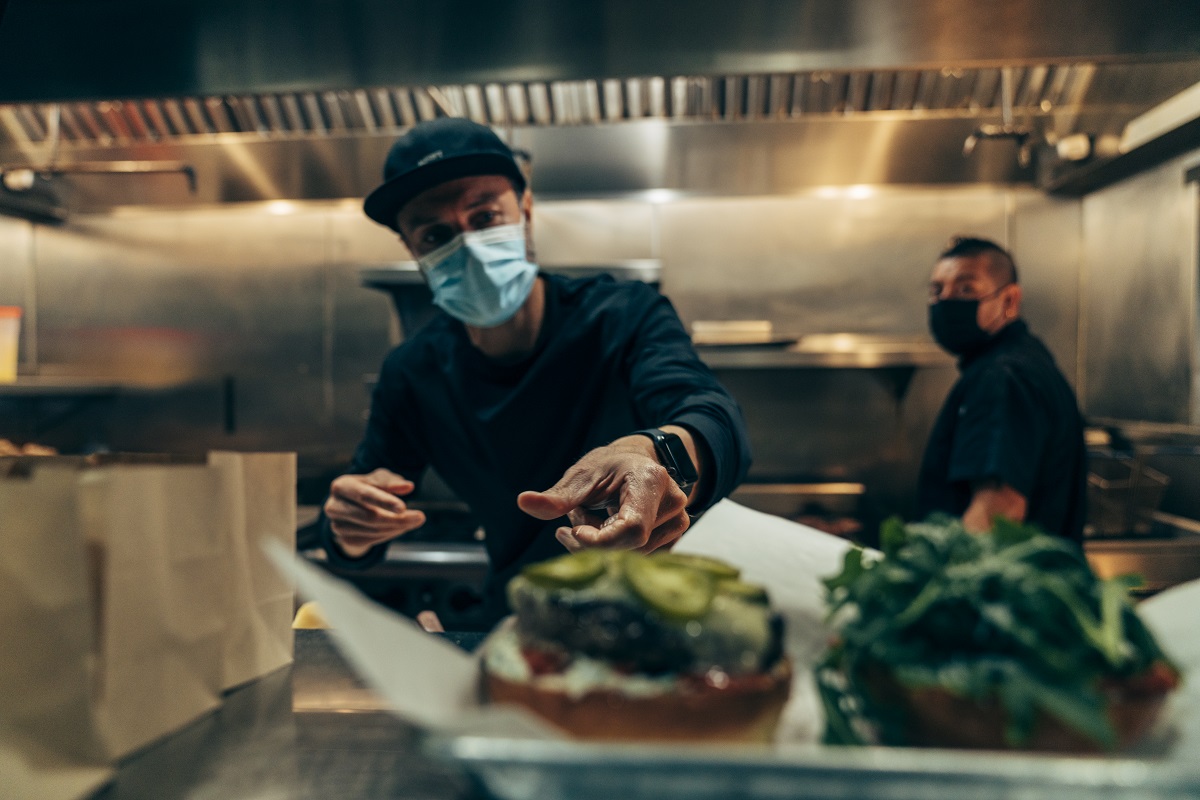 What was the first kitchen you worked in?
Charlie Trotter's in Chicago, which was considered one of the best kitchens in America - and the world - at the time. It was an absolutely life-changing experience, like getting my MBA from the Harvard of kitchens. Charlie was a meticulous teacher and mentor who taught me about resilience, grit and the pursuit of excellence in the kitchen. To this day I still consider Charlie to be one of the most important influences on my career as a chef.
What are some of the establishments you have worked at during your career?
After my time spent training with Charlie Trotter, I travelled to Reims, France to train with Gerard Boyer in his three Michelin-starred Les Crayeres. I also had the opportunity to work with Daniel Boulud and Joachim Splichal before joining Raffles L'Ermitage Hotel in Beverly Hills as Executive Chef of JAAN, a restaurant which I also opened for them in Singapore.
Since 2002, I have been creating and launching my own restaurant brands around the world. My very first restaurant, Sona in LA, was awarded one Michelin star for three years, an incredible milestone for any chef! I went on to open a number of concepts in LA and Las Vegas, including Comme ça, Hinoki & the Bird, and Pizzeria Ortica.
Since 2010 my main focus has been on the international stage, starting with David Myers Café and Sola in Tokyo. I've also opened Salt Water and Salt Water Kitchen in Tokyo and Nagoya, 72 Degrees in Ginza, AnOther Place in Hong Kong and Adrift at the Marina Bay Sands in Singapore. In 2017 I had the opportunity to expand into the Middle East with the launch of two restaurants and a cocktail bar in Dubai.
You are an avid traveller – can you tell us about how this inspires your work?
I've always enjoyed travelling, but it was in 2010 that I truly began immersing myself into all the different cultures I came across during my travels. It has become one of the most important parts of my personal and professional life, fueling my inspiration to create both in and outside the kitchen.
A few years back I was given the nickname 'Gypsy Chef' which has stuck with me as a celebration of my nomadic lifestyle and love for the open road. Travel has also become part of how I create new concepts and menus. For example, when I opened my first Italian restaurant in Dubai in 2017, I took the head chef and manager with me on an immersion trip to Italy where we traveled between Naples, Rome and Florence, the three cities that inspired the concept from a culinary point of view. We ended up drafting the core menu on a napkin while on a train between Rome and Tuscany!
Who are your chef heroes?
Besides my mentor, Charlie Trotter, I also look up to the likes of Fredy Girardet and Joel Robuchon to name a few. Since I started spending more time in Japan, Tokyo in particular, I also found an incredible deep appreciation for the skill and devotion that it takes to be a chef in Japan.
In an almost shokunin-like way, these chefs take their time to hone their skill, without rushing any part of the process, and display such a respect and appreciation for the ingredients they work with.
This moves me deeply and continues to inspire the way I approach different ingredients and cooking techniques in my own kitchens. You'll often find influences and nuances from Japan in the different concepts that are a part of the ADRIFT portfolio, no matter how big or small. It could be in the ingredients that we use or in the design details.
You currently have ten restaurants in your portfolio – what is the secret to your success?
Well firstly, no success can be enjoyed without a great team of people who each play a part in driving the business forward. I've always surrounded myself with people who are not only great at what they do, but whom I also respect and whose opinions I value.
I also make a point of consistently setting time aside for my own personal development, whether it is to listen to podcasts or read books. By listening to other people's path to success you can learn a great deal about how to achieve your own.
And finally, I truly believe that I was fortunate to get such a well-rounded foundation during my time with Charlie Trotter who taught me not just the skills required to be a chef, but also the grit and focus that it takes to be a good leader.
If you had to summarise your style in a three-course menu, what would that be?
I would start off with Japanese style tsumami, also known as 'fun bites', such as marinated blue fin tuna with kaffir lime leaf and grapefruit, then move on to a dashi poached halibut with black truffle and sea grapes. Finally, a Japanese steak, such as Kagoshima wagyu from the Nozaki farm, grilled over bincho-tan and served with donabe rice.
What's the most unusual ingredient you've ever worked with?
I've had the opportunity to work with fugu, or blowfish, which is known to be one of the most poisonous ingredients out there. It is so poisonous that the smallest mistake in its preparation could be fatal. But perhaps a more controversial ingredient would be shirako, or fish semen. It's an ingredient that is eaten raw, as tempura, or sushi, and is considered to have anti-ageing properties. When you think about it, it's no stranger than cooking with roe, or caviar, also known as fish eggs. But I'd understand if it raises an eyebrow or two!
What's your all-time favorite cuisine or dish to eat?
Hands down, Japanese! My latest restaurant, ADRIFT Kaya in New Delhi, is my own modern rendition of a Japanese izakaya and it's essentially a very personal love letter to Japanese cuisine and culture. I especially love sushi, in fact one of my all-time favorite restaurants in Tokyo is Sushi Shin. It's amazing – the experience from A to Z is off the charts! The details – the type of vinegar, the quality of the seafood, the hand-made sake cups. It's a one-of-a-kind experience.
What's the first dish that you learnt to make really well?
When you first start out as a chef it's all about repetition. I had this one dish that was just so simple, using just a handful of ingredients, and it was the very first dish I cooked in a professional kitchen. It was basically just pasta, tomato, basil and chili. The chef had made it for me on my first day at work and I was adamant to make it just as well as him. Yet after several attempts at home after my shift, I just couldn't get it right. Turned out I had just forgotten a key ingredient to pretty much any dish – salt!
Because this humble dish represents such a special memory for me, it featured on the menu of my Italian restaurant in Dubai, and will soon feature on the menu of my newest Italian restaurant in Doha, Qatar.
What was the most memorable culinary experience you've ever had?
I've had so many memorable food experiences but still to this day, the most special is lunch at Hyotei in Kyoto. It's a 400-year-old restaurant that has been awarded three Michelin stars. You have your own private tatami room, each with its own private zen garden with a running river. They are famous for their perfectly cooked onsen eggs, and the overall experience is just so unique and special.
Are you seeing any trends at the moment? What's on the horizon?
We keep seeing a lot of demand for more casual, un-buttoned concepts, but with guests still wanting to enjoy great quality food and personal, on-point service.
We launched our most casual concept yet, ADRIFT Burger Bar, in Venice Beach at the height of the pandemic in 2020 and have since brought the concept all the way to Expo 2020 Dubai. It was an idea that I had been envisioning for some time, and when I found myself grounded back home in LA it just made sense to finally bring it all to life.
The idea is based on a humble burger that I launched at my French brasserie in LA several years ago. It was a simple but absolutely delicious burger that was inspired by my mom's original recipe and it became a huge hit in LA. It even gained a reputation across the US, so much that the New York Times called it 'the perfect burger'.
After taking the recipe on the road for a decade, featuring a burger on the menus at my restaurants in Tokyo, Singapore and Dubai, I finally realized the full vision of ADRIFT Burger Bar in November 2020 when we opened our first pop-up in Venice Beach. Since then, it's been so well received both in LA and in Dubai and I can't wait to kick off the next chapter of ADRIFT Burger Bar.
What has been the proudest moment of your career?
My proudest moment has got to be opening my first restaurant, Sona, and being able to build and work with an absolutely amazing team there. I still remain close with a lot of past team members and many of them have gone on to great careers in their own right. That truly is a testament of a job well done!
What do you enjoy most about your job?
I love to create, so the creative process of building and shaping a new concept and coming up with new menus is always great fun. But what I perhaps enjoy the most is the travel, which has become such an integral part of my job.
Since I began opening restaurants internationally, and prior to the pandemic, I would be on the road for 50 weeks of the year. I was boarding a flight every few days, landing on a different continent every couple of weeks. And although that's not the ideal lifestyle for everyone, it's something that I really love and enjoy.
My latest restaurant, ADRIFT Kaya in New Delhi has opened up a world of new experiences as I've had the opportunity to explore different corners of India and all its different cuisines and cultures during my travels there.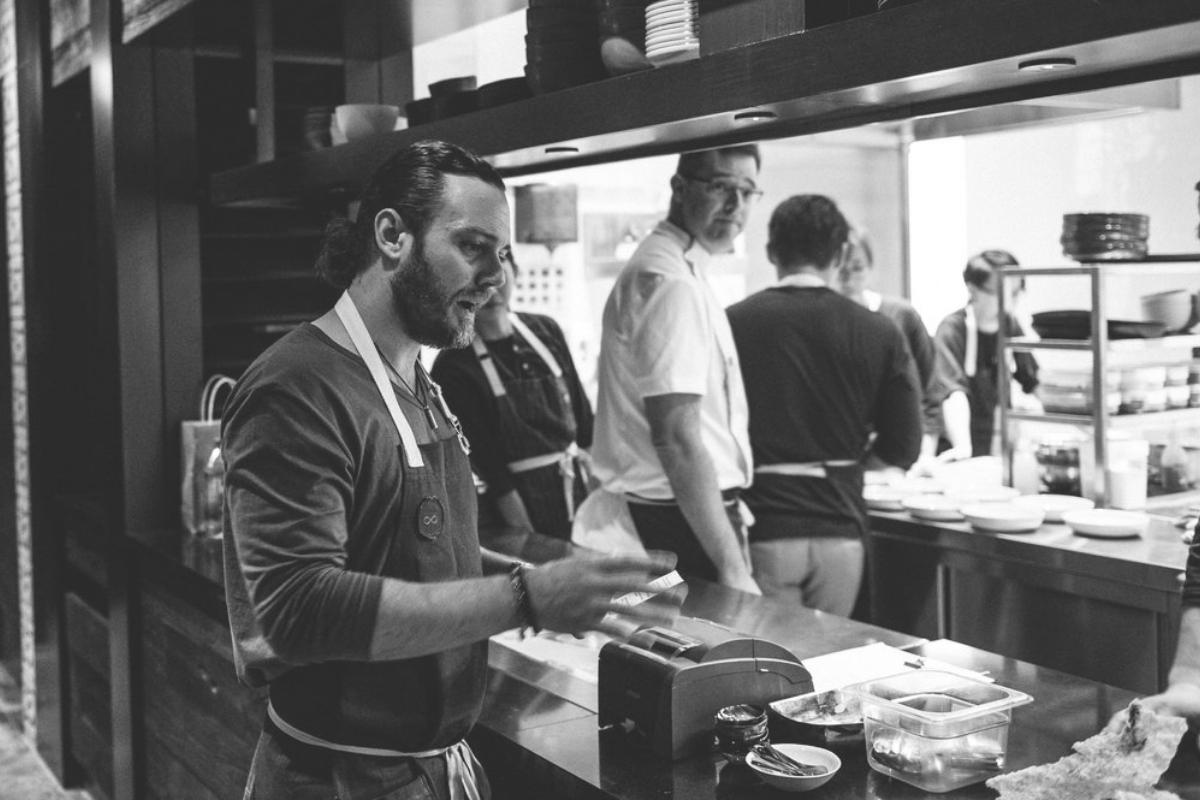 And what do you find most challenging?
While traveling so frequently is the best part of job, it can also be challenging at times. I've picked up some essential travel hacks over the years to help me adjust to new time zones and manage long haul flights better.
I'm also very strict when it comes to maintaining my fitness and wellness regime while on the road. I always make time to meditate first thing in the morning and hit the gym or go running to maintain both my physical health and mental focus.
Because of how international the ADRIFT business is, I also often find myself on Zoom calls with team members, agencies and partners in up to three or four different time zones. It requires a lot of flexibility on everyone's behalf, but it works great when we're all dedicated to collaborating as seamlessly as possible.
Tell us a lesser-known fact about yourself that would surprise your colleagues.
I think we all need a little mystery, but I'll tell you this – and perhaps it's not so surprising after all – that one of the three goals I set myself during the pandemic lockdown back home in LA was to learn how to read and speak Japanese. I'm still working on it, but getting there.
For those interested in becoming a chef, what would be your advice?
Stay focused on your goal, be prepared to put in both hard work and grit, and don't be afraid to make mistakes along the way. No journey is straight to the top and every experience, whether it's a mistake or an achievement, is an opportunity to learn and grow. And amidst it all, just enjoy the ride! Cooking for other people is such a gift in itself. It's nurturing and, if done well, puts a smile on their faces.
If you hadn't become a chef, what career would you have chosen?
If I hadn't dropped out of my International Business studies, I would probably still be traveling for work in some capacity, and enjoying great food along the way!
Read Next: