Mastering Luxury Indian Cuisine with Chef Rohit Ghai
If you're a lover of fine Indian fare, it's highly likely you're familiar with the name Rohit Ghai. Hailing from Punjab in the north of India, the two Michelin-starred Rohit attributes his love of cooking to his mother, who would cook simple yet hearty meals for him as a child.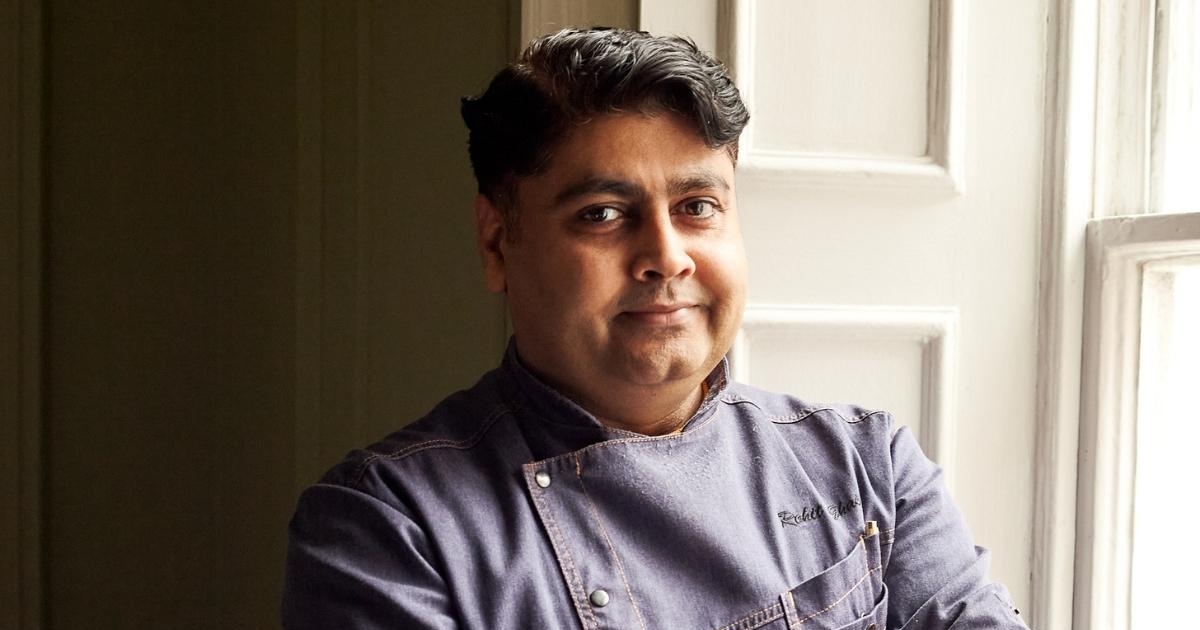 Following extensive studies in both India and around the world, the acclaimed chef now boasts a hugely successful decade on the London restaurant scene.
One of the culinary world's most in demand chefs, Rohit shares his cookery roots, his love of haute street food, and why his Chelsea-based restaurant Kutir should be top of every foodie's must-visit list.
What motivated you to become a chef and where did you train?
I was fortunate in that I always knew that I wanted to cook, and I was always supported by my family to follow my dreams to do that. My brother is a successful chef in Ireland too, so it's something that really runs through our background. I trained within the Oberoi group which gave me a brilliant foundation.
What was your first job in the industry?
It worked in the kitchens of the Oberoi Hotel in Agra - that's where it all began and I have incredibly fond memories of it.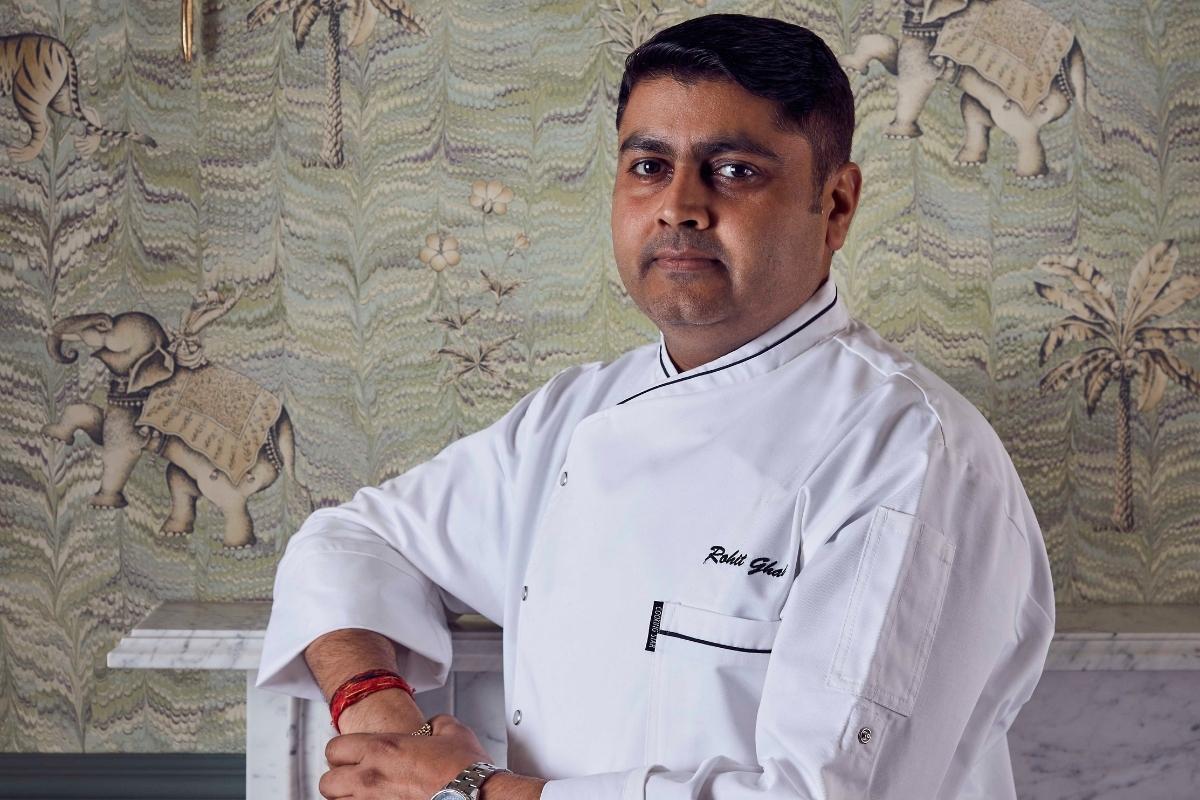 What are some of the establishments you have worked at during your career?
I've had such a lucky career working in brilliant kitchens, like Benares with Atul Kochhar. I then worked within the JKS group before launching Jamavar in London. It's here that I earned the Michelin star in record time - something I was, and am very proud of achieving. In 2018 I opened my own restaurant - Kutir in Chelsea, which was a true joy. More recently I've also opened Ishka in Qatar, and Manthan in Mayfair - each new opening brings a set of challenges but also immense rewards.
You now run Kutir in Chelsea - how would you describe the culinary experience and who are your typical clientele?
I'm again very fortunate to have a loyal band of guests that follow me wherever I go, so when we opened in Kutir a lot of our Mayfair audience came with us. I'd describe my culinary style as authentic flavours, but presented in a really elegant way. I try to take the authenticity of a dish and refine it and reimagine it for a London audience.
You've also just taken the brand to Expo 2020 Dubai – tell us more about the project.
It's a huge undertaking, particularly in the current climate, but wow - it's fantastic to be a part of it. Expo is truly a remarkable place to be and we're really enjoying serving guests there. So far so good!
Who are your chef heroes?
Pierre Koffman, the great French chef, is a true hero and inspiration. I am lucky to cook for him quite regularly in London where he lives, and it is a real honour to serve him my food.
Where do you get your inspiration and ideas from?
I've travelled a great deal and I have a really strong memory, so I can recall meals and experiences from these travels really easily. I like to cook with something like that in my mind - a traditional recipe or street food stall, for example, and then rework it into my style or with a contemporary twist.
If you had to summarise your style in a three-course menu, what would that be?
It would be comforting food, full of big flavours and delicately spiced.
What's the most unusual ingredient you've ever worked with?
I've got a brilliant jackfruit taco on the menu at Manthan in London and it's been great working with that as a texture and base to layer flavours onto. I'm cooking an increasing amount of vegan food these days too.
What's your all-time favourite cuisine or dish to eat?
Indian food to me is everything - I never tire of it. I change my mind too much to have a favourite dish - possibly my Mother's Aloo Paratha.
What's the first dish that you learnt to make really well?
That Aloo Paratha was one of the first I remember watching - it's mesmerising, particularly as a child.
What was the most memorable culinary experience you've ever had?
Two years ago, my entire family went to New Delhi in India, where we had a lovely dinner at a restaurant called Daryaganj – it was an incredible North Indian dining experience washed down with a selection of some amazing Indian wines, really memorable and just such interesting and fun food to eat.
Are you seeing any trends at the moment? What's on the horizon?
In London I'm increasingly cooking vegan and vegetarian food, and have just released my first cookbook, Tarkari, that reflects that.
How have tastes changed since you first started out?
People are far more aware of regional Indian cuisines now, so we can be more specific and go into more detail on our menus. Guests understand it much more and have great references now.
What do you enjoy most about your job?
I've always been a chef so it's all I know, but I can't think of many more varied jobs out there. Being a restaurateur too, the variety and excitement of operating over a few venues is really thrilling to me.
And what do you find most challenging?
It can be a challenge to juggle and to make sure I am with my family enough. I have an amazing wife and two daughters and I love to be with them as much as possible.
Tell us a lesser-known fact about yourself that would surprise your colleagues.
I'm not sure many people know that my brother is a very successful chef in Ireland.
For those interested in becoming a chef, what would be your advice?
Go for it - but work hard. There are no shortcuts to success.
If you hadn't become a chef, what career would you have chosen?
I honestly struggle to answer this - maybe a pilot!
Read Next: