Daniel Echasseriau Talks Cuisine at Marigot Bay
As the director of food & beverage and culinary operation at the Marigot Bay Resort and Marina on the eastern Caribbean island of St Lucia, Daniel Echasseriau brings with him over 26 years of experience curating delectable dining experiences.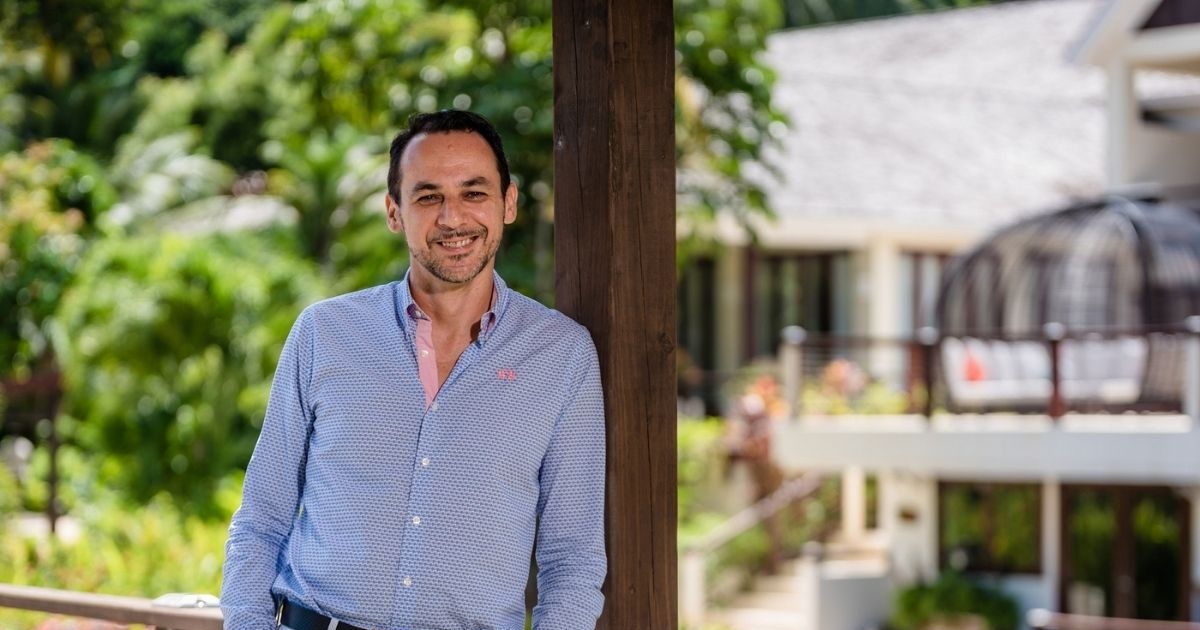 From his career trajectory and love of fine foods to the ultimate experience that guests can expect when dining at Marigot Bay, we speak to him about his new role, and what you can expect from your plate during a visit to the stunning property.
When did your love of food come about?
Food has always been part of my life. Growing up in a family of four siblings, we spent many days and weekends working on my grandparents' farms. We worked with the animals but they also taught us all how to grow produce and respect what the earth gives to us.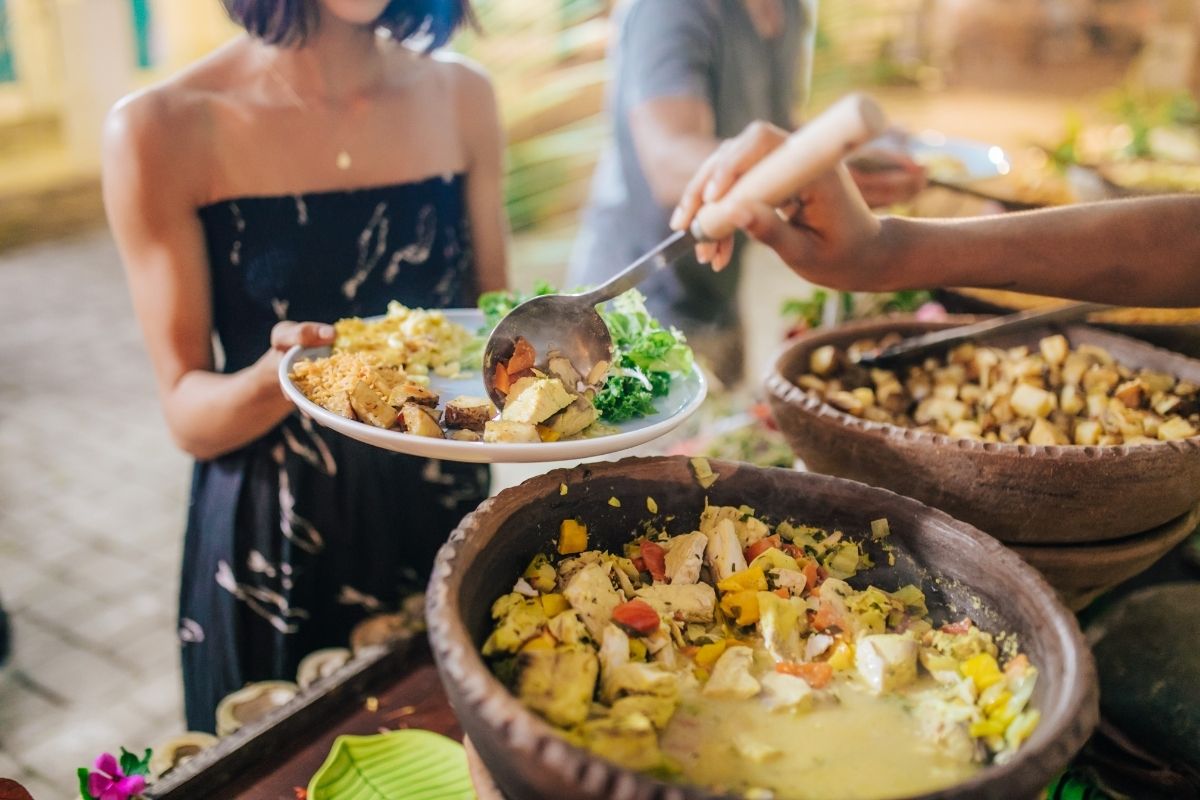 Where did you train as a chef and what has your career trajectory been since then?
I started in a small seafood restaurant on the west coast of Brittany, France. The chef and owner had a very traditional French technique and he taught me some of the basics of cooking. Later on, I worked in the south of France in a very busy brasserie-style restaurant before moving to a luxury venue, Baule. This is where I met one of the best chefs I know until this day, and the one who advised me to travel and experience culture. A few months after that, I was in Cambridge, United Kingdom, working for the Midsummer House restaurant, which has one Michelin star. Since then, I have never stopped travelling and embracing new places and new cultures.
What sort of cuisine can guests expect at Marigot Bay?
Healthy, fresh, farm-to-table products, but overall a very international selection. We must be able to cater for everybody.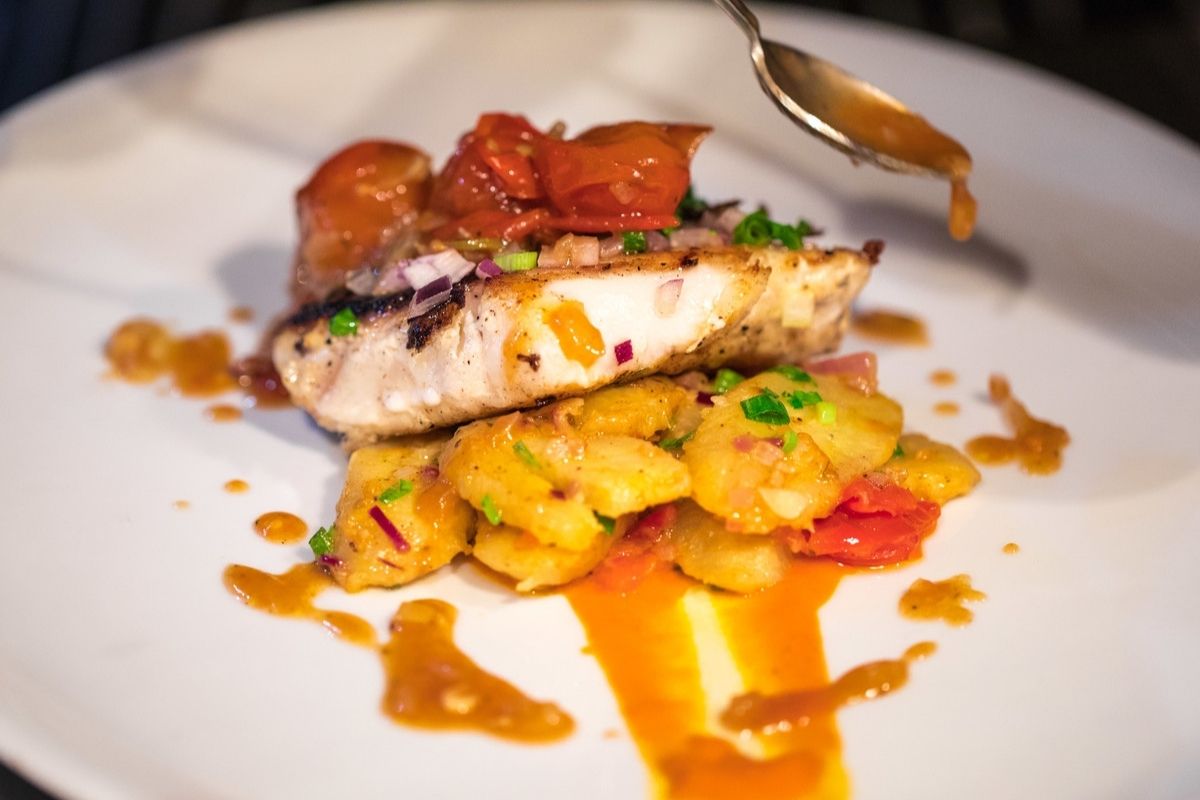 What makes your restaurants stand out from the competition?
It has to be the quality of the products we use, as well as the team at Marigot Bay who are driven by a positive and willing attitude.
How would you describe the culinary scene in St Lucia?
St Lucia has changed a lot in the last 15 years since I left the island. St Lucia was always a great and popular place for their own grown products, fresh fish and seafood. Overall, I would say the cuisine is all about very simple, high-quality good food, and food that everyone cooks with love for family.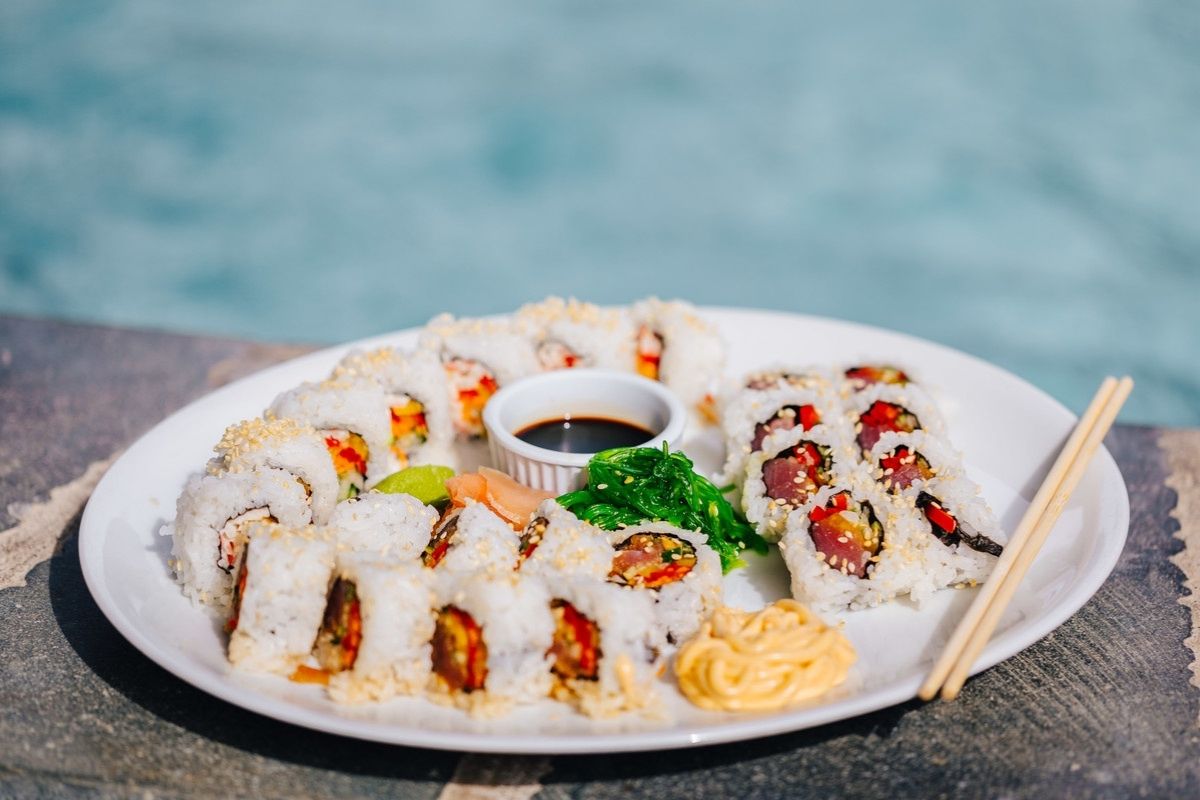 What are the three ingredients you can't live without?
Fish, especially tuna. I love the texture and the variety of dishes you can create with it.The second would be espelette pepper, which is a chili pepper from the Basque region in France and the third is tomatoes because they remind me of the summer and I don't like cold countries anymore!
And the three kitchen gadgets?
Thermomix TM5, Anova Sous vide Machine and the garlic peeler.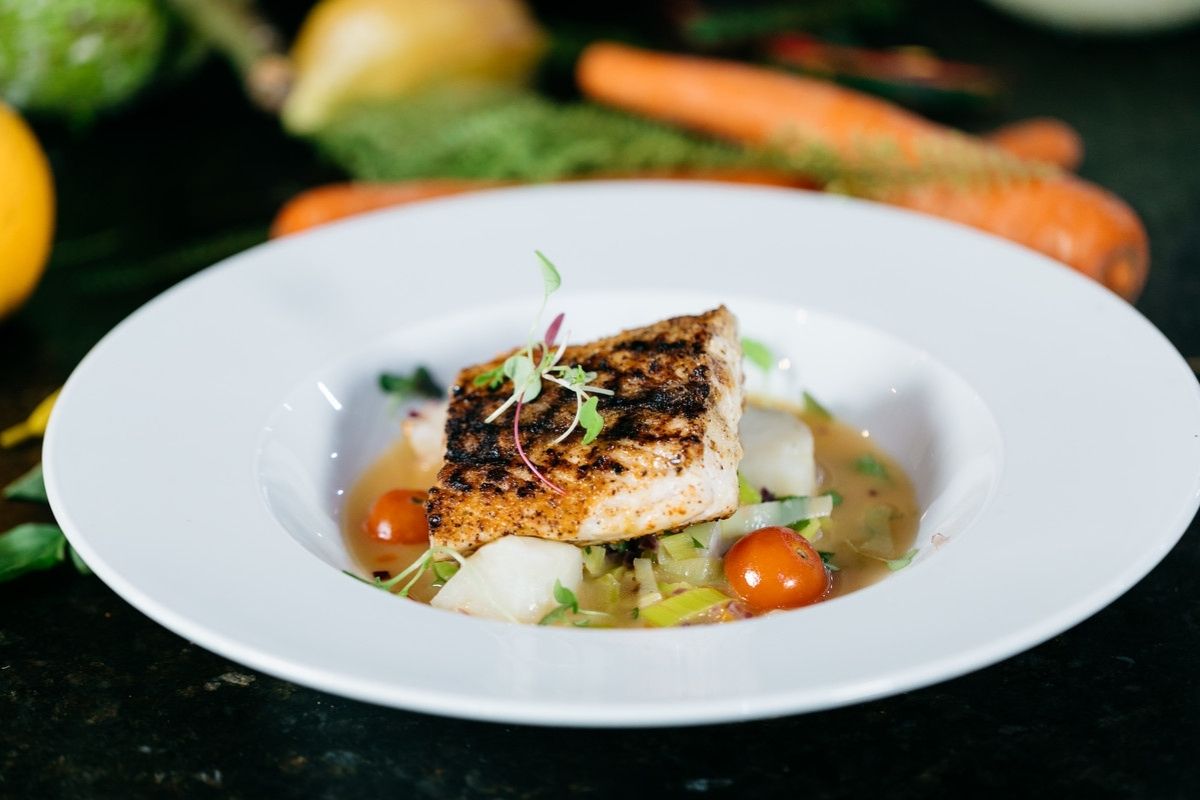 What would you say are some of the most overrated ingredients?
I don't think there is any ingredient that is overrated in my mind. I like to follow seasons, so produce changes and dishes change accordingly. What I can say is that when something suddenly gets trendy, you suddenly see everybody doing the same thing - like the poached egg on avocado and toast.
If you were a guest at Marigot Bay, which item on the menu would excite you the most?
Tuna Poke.
What do you love most about your job?
Seeing the happiness of the guests after a good meal and receiving a simple thank you.
What would you say was your worst day on the job?
When I was in Africa, we catered for the President's birthday. Initially, 100 people were invited to attend, but then two hours before the start of the event, they decided to cater for 300 people. We ran and drove back to the hotel and managed to get everything organised for it, but what a day!!!
What's the one thing all chefs should do to help the environment?
Buy from organic local farmers!
What is your favorite restaurant in the world?
Le Quincy, Paris-Bastille, 12e Arrondissement, Paris.
Which chef do you admire most and why?
The Late Joel Robuchon, because he made the best mashed potatoes ever, and because he wrote the following: "To be healthy, then, as well as engaged by the singular pleasure of eating, we must all find ways of varying what we eat. A meal at home comprising three or four parts is perhaps not the norm nowadays but is eminently civilized and really not so difficult to accomplish."
If you weren't a chef, what would you be?
An artist, as I would still need to create!
Images: Supplied by Marigot Bay