Bon Appetit: Speaking Fine French Cuisine with Chef Dominique Lory of Monaco's Louis XV
With three 3 Michelin star restaurants in Paris, Monaco and London, plus countless other starred establishments to his name, Alain Ducasse is arguably one of the most decorated chefs in the world. It takes someone extremely special, then, to take over the helm of one of his most famed establishments.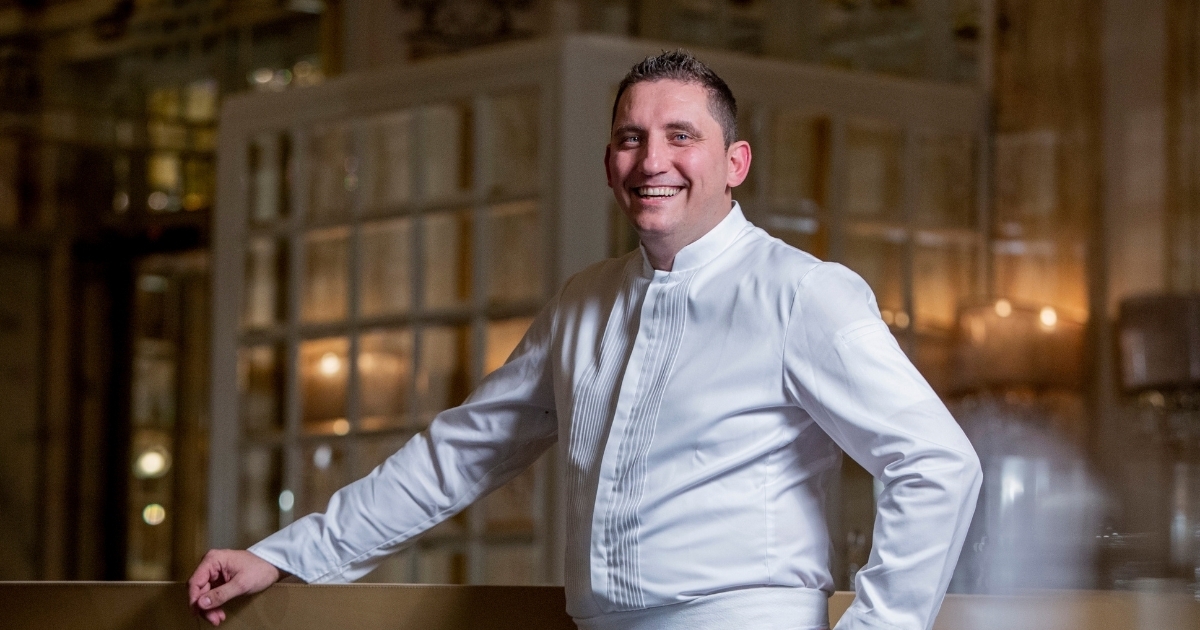 Enter Chef Dominique Lory, head of the kitchen at Monte Carlo's Louis XV in the Hôtel de Paris, who was hand selected by Ducasse himself to satisfy the most discerning clientele with his culinary talents.
Superyacht Stories talks to the man himself about the mentors who inspired him, his most memorable culinary experiences and his never-ending love of the craft that is fine French cuisine.
What motivated you to become a chef and where did you train?
I would say it is more 'who' motivated me. I grew up surrounded by excellent cooks. My mum is a very good cook and my brother is also a chef, so they both motivated me and inspired me to do an apprenticeship in Nantes which is where my journey began.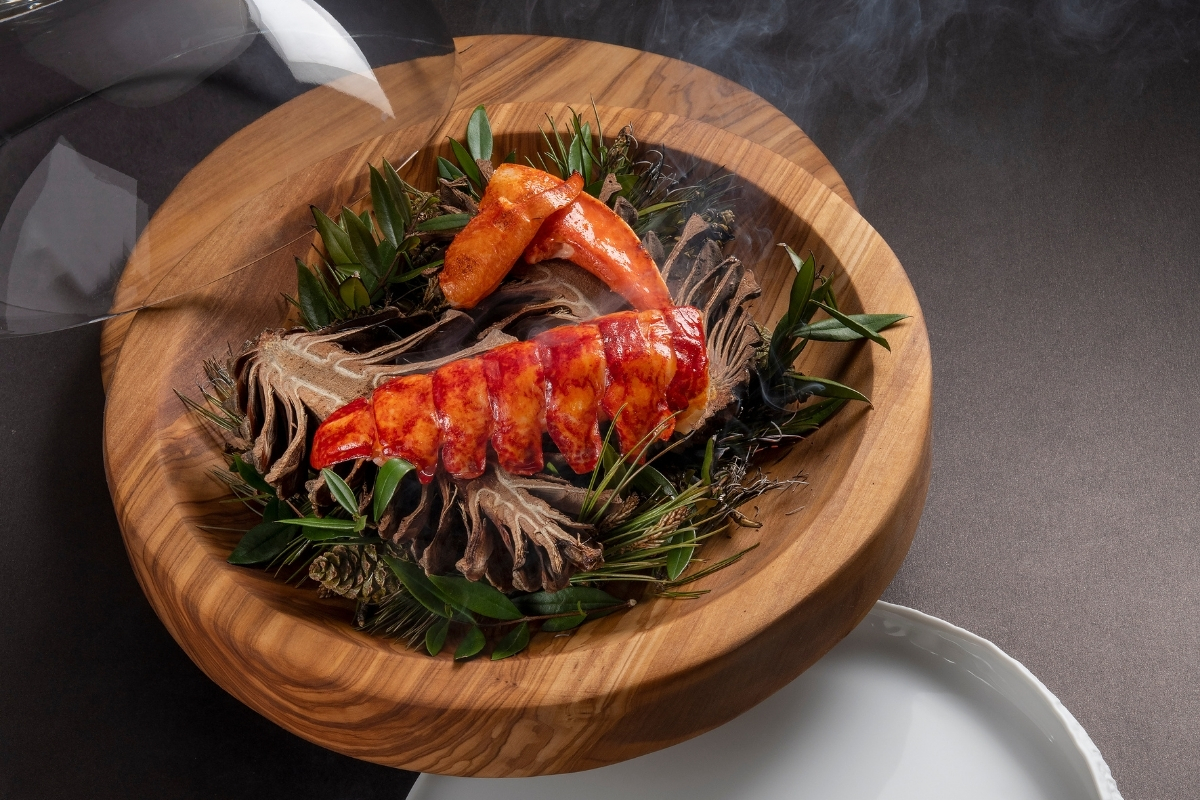 What was the first kitchen you worked in?
It was a place called Le Petit Pêcheur (the small fisherman) in Varades, a former commune in the Loire Atlantique department in western France. The chef and owner of the restaurant was Christian Penaud and it was a fabulous place.
What are some of the establishments you have worked at during your career?
I worked for Ladurée on the Champs Elysées, Pierre Gagnaire and then Ducasse's restaurants: Spoon Food and Wine, Spoon Byblos and Alain Ducasse au Plaza Athénée.
You now work at Le Louis XV - how would you describe the culinary experience and who are your typical clientele?
We propose a cuisine focused on local, seasonal produce, with a menu essentially made up of vegetables and seafood. Our dishes are very delicate, feminine and smooth, and rich in colour and flavour. Each bite is a new discovery. Our clientele is mainly Monegasque, French and Italian, but we also have plenty of international customers too.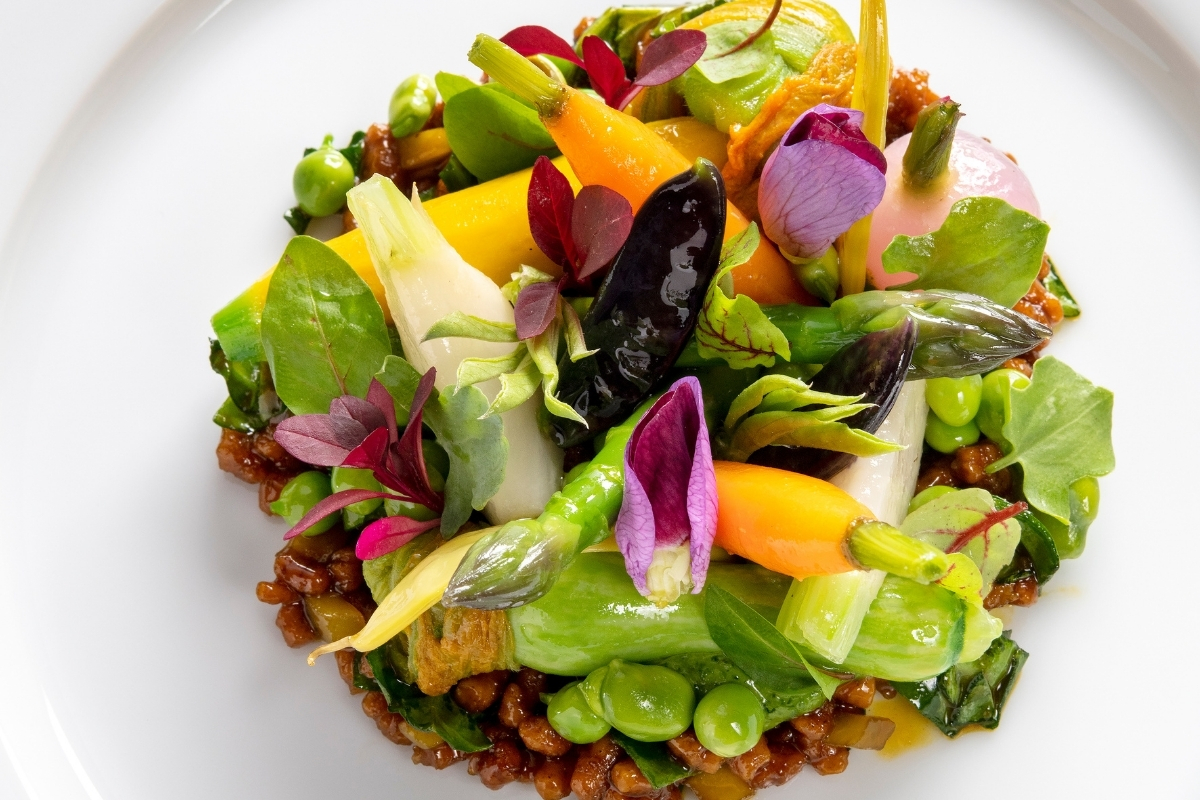 Who are your chef heroes?
Alain Ducasse is my culinary mentor and he is a permanent source of inspiration for me. I also learnt a lot from Franck Cerutti and Christophe Moret - they both trusted me and taught me their unique savoir faire.
I also learned a lot from Pierre Gagnaire, who has a very different style of cooking, yet equally as impressive.
Where do you get your inspiration and ideas from?
By going to the market and exchanging with producers, but also by looking at and exploring the produce of our beautiful region. We are very lucky here!
If you had to summarise your style in a three-course menu, what would that be?
It would kick off with gamberoni from San Remo with rock fish gelée and caviar (a dish that was created for the 25th anniversary of Louis xv and has now become a classic). Then wheat bread and vegetables from our farmers with crushed sorrel (this dish is very simple in appearance due to the fact it has a base of bread, but very surprising when you taste it), and blue lobster 'en éclade' with rhubarb, myrtle berry and pine shoots. This is a new dish on the menu that I really enjoy.
What's the most unusual ingredient you've ever worked with?
So far? It has to be the sea anemone!
What's your all-time favorite cuisine or dish to eat?
I love dishes which I can share, so I would say a hearty barbecue with good meat and good friends!
What's the first dish that you learnt to make really well?
It was the Alain Ducasse au Plaza Athénée's Norway lobster caviar.
What was the most memorable culinary experience you've ever had?
It has to be dinner at Dan Barber's Blue Hill at Stone Barns restaurant in New York in February 2016. I was extremely impressed by his culinary vision and the restaurant's organisation. There is no menu, and the server gets to know the customers by asking them questions about their tastes, allergies, and how adventurous they are. Then, for each table, a bespoke menu is created. The restaurant just has a very beautiful and vibrant energy with cuisine based essentially on produce from the farm. It's an amazing place!
Are you seeing any trends at the moment? What's on the horizon?
There are many new restaurant concepts popping up - vegan, meat only, fish only, Peruvian...however the quality of the produce and the cuisine remain the most important. Trends in cooking are like those in fashion - they change regularly, but the values and DNA remain the fundamentals. We have to keep an eye on new trends though, and encourage our team to be curious. Curiosity is the only way to stay in the game.
On the opening of Louis XV in 1987, Alain Ducasse imagined avant-garde cuisine with vegetables as a base for his 'Les Jardins de Provence' menu. Nowadays eating more locally-grown vegetables with less fat, salt and sugar has become a trend, but for us it has been in our DNA since day one. I am very confident about Louis XV's future.
How have tastes changed since you first started out?
When I was younger I preferred dense and comforting dishes, but as the years have gone by I've learnt to appreciate lighter and fresher ingredients. While I used to opt for fish with a creamy sauce and mashed potatoes, nowadays I prefer it accompanied with a citrus juice and some olive oil. Also, years ago, I was not fond of bitterness whereas now I love it.
What do you enjoy most about your job?
The creation of the new dishes, of course! I also really like management and building relationships with my team.
For those interested in becoming a chef, what would be your advice?
Be passionate and listen to your three partners: your customers, your producers and your collaborators. If all of them are happy, you've won!
If you hadn't become a chef, what career would you have chosen?
It would certainly be manual craft. I love gardening, for instance.