An Omani Adventure with Chef James Reppuhn of The Chedi Muscat
Having kicked off his culinary career at the Ritz Carlton following extensive training in Italian, French and American cuisine, Chef Reppuhn is no stranger to luxury hospitality. It's no surprise then that The Chedi Muscat has recently snapped him up as its new executive chef.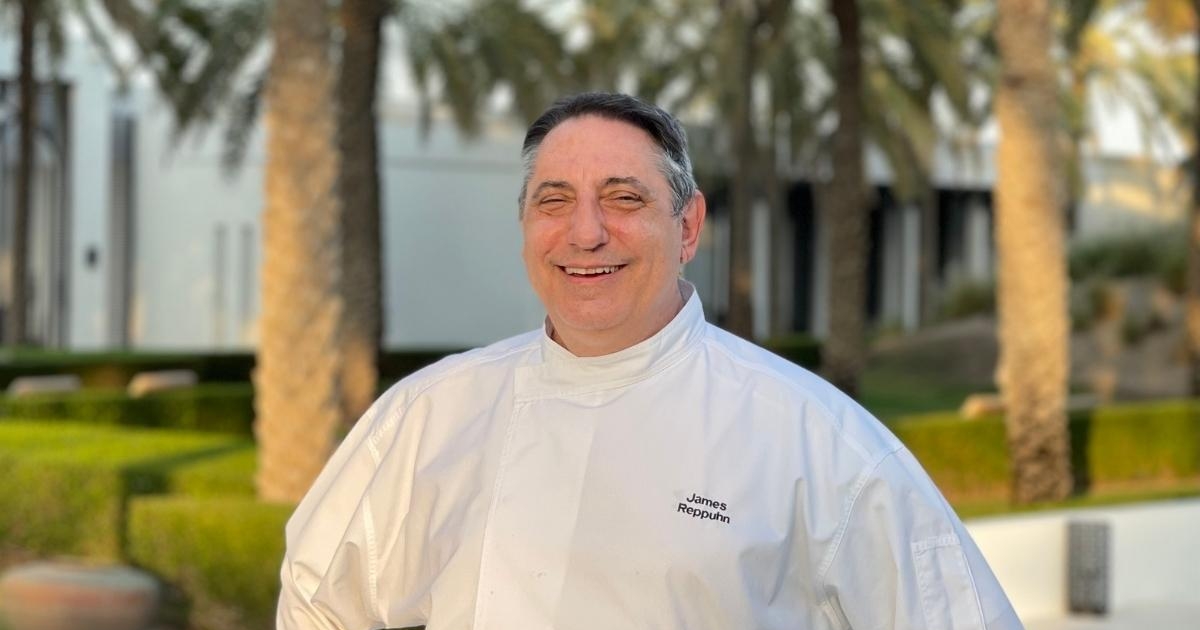 Born in Chicago, USA, Reppuhn boasts decades of experience working across world-renowned kitchens including Aman Hotels & Resorts, Four Seasons, Shangri-La and JW Marriot, making a name for himself as one of the top chefs in the Asian continent – so much so that he was even invited to serve on the International Judges Panel Culinary Competition in Southeast Asia and conferred with the Chaine Des Rostisseurs De Chine Certificate.
Hot in the footsteps of his new role, we talk to Chef Reppuhn about everything from his early years as a passionate young chef working his way up the ranks to his latest venture at one of the most luxurious hotels in the Middle East.

Congratulations on your new role at The Chedi Muscat! What motivated you to become a chef and where did you train?
I started out by washing dishes after school, where I found myself fascinated and mesmerised by the energy and excitement of the fast-paced kitchen. One of the sous chefs noticed my interest towards cooking and took me under his wing, where I first honed my culinary knowledge and skills. My learning and training process continued over the next few years while as I worked in various restaurants before attending the Culinary Institute of America. My chef journey continued when I joined the Ritz Carlton Hotels upon completion of my studies.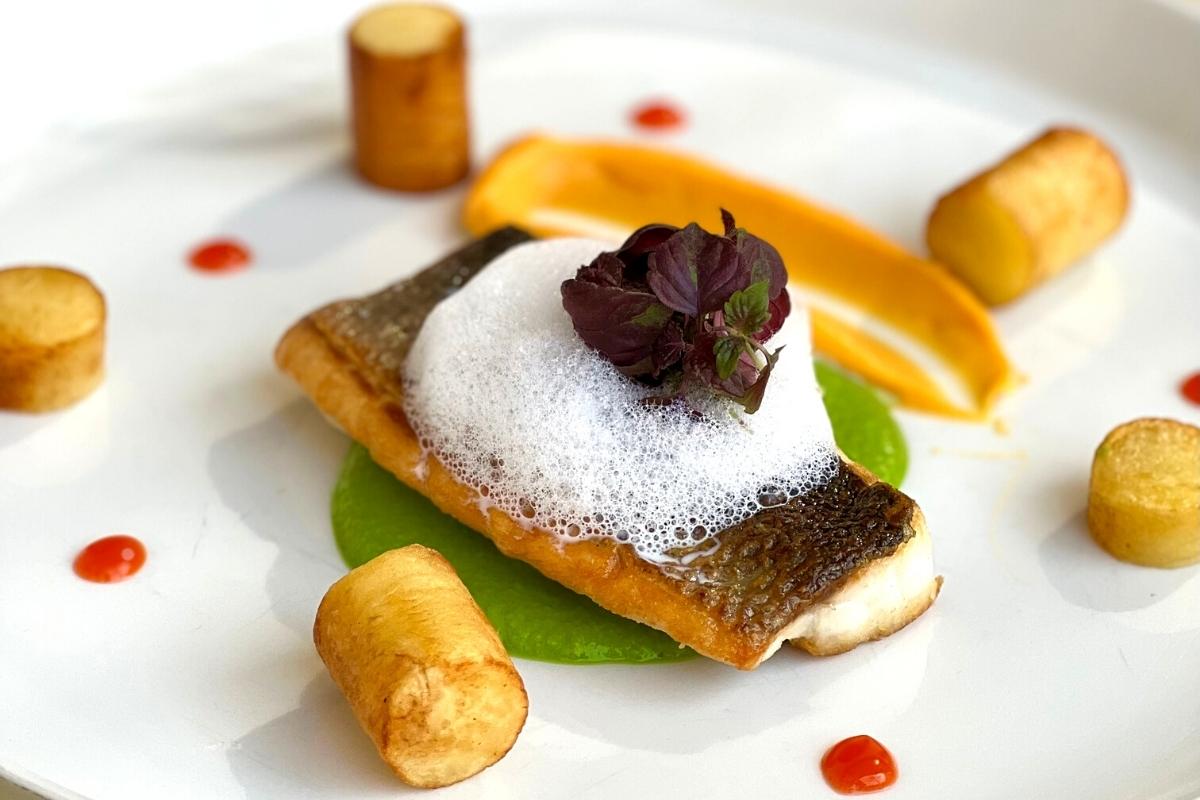 What are some of the establishments you have worked at during your career?
I started off in a small French-style Bistro back in my hometown in Chicago, USA, then gradually moved on to the kitchens of hotels and resorts. I am thankful for the opportunities to work for renowned hospitality companies such as Aman Resorts, Four Seasons and Shangri-La. I feel fortunate to be able to work and grow with The Ritz Carlton Hotels back when it was led by its visionary hotelier legend, president and COO at the time, Mr. Horst Schulze.
How would you describe the culinary experience at The Chedi and who are your typical clientele?
I would have to say that it is internationally eclectic. Being an Asian company, emphasis is placed on the showcase of Asian Cuisine – such as Thai, Indonesian, Japanese, Chinese and Indian cuisine, but we do also offer continental cuisine for our guests too.
As for our discerning clientele, we are established locally and internationally - we are fortunate to have the support of the local Omani community, expat clientele and our broad base of European guests.
Who are your chef heroes?
I would say they are chefs William Hall and Anthony Keene - they were my mentors and had the biggest influence on me since the early days of my career. Of course, I certainly admire many other internationally acclaimed and Michelin chefs for various reasons, but these two have been critical towards the shaping of my beliefs, culinary standards and career.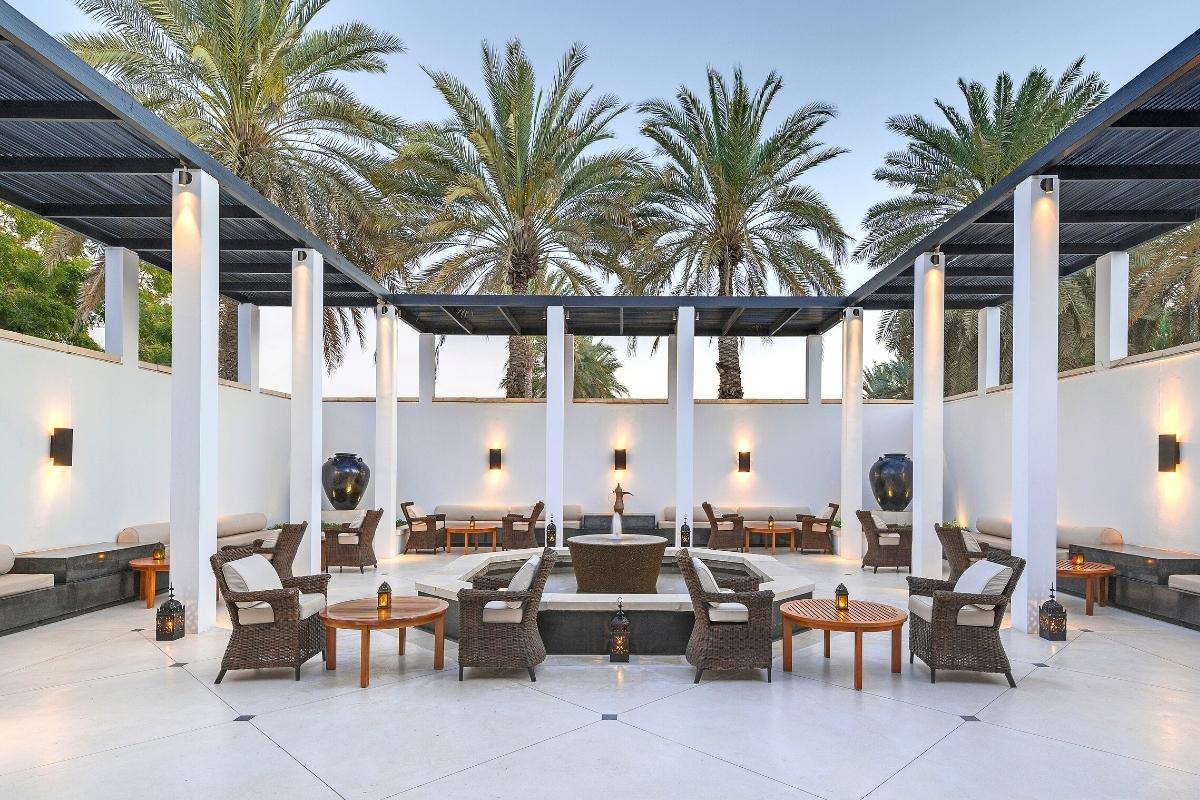 Where do you get your inspiration and ideas from?
I get my inspirations and ideas everywhere. From books, TV, magazines, the internet, other chefs, visual displays and even the food I come across while walking along the streets.
If you had to summarize your style in a three-course menu, what would that be?
I would probably start with either a blue fin tuna tartar with soya, yuzu and wakame salad, or scallop crudo with orange and jalapeno. I'd then follow with seared Wagyu beef with Shimeji, Eringi and Matsutake mushrooms before ending off with a chocolate dessert such as a Guanaja chocolate semifreddo mousse praline feuilletine.
What's the most unusual ingredient you've ever worked with?
I have worked with duck tongues, which is quite unusual.
What's your all-time favorite cuisine or dish to eat?
This would have to be authentic Chinese cuisine. Having worked in China for approximately nine years and given the vast size of the country, Chinese cuisine is incredibly diverse, varying from region to region with a plethora of ingredients and products used to cater to a variety of tastes and palettes.
What is the first dish that you learnt to make really well?
While I would not define this to be a specific dish, I have always strived towards mastering stocks and sauces since the early days of my career. I have always enjoyed being a Saucier and having opportunities to experiment and work with various ingredients in order to perfect my stocks and achieve the right balance of flavours and textures.
What was the most memorable culinary experience you've ever had?
This would be over a dinner I had at the Little Inn of Washington, a three Michelin-starred restaurant.
What do you enjoy most about your job?
There are so many things I love about my job! I enjoy being able to please and see the enjoyment on guests' faces when they dine with us. The daily routine is never the same with new experiences each day and I feel proud of the team when they strive and achieve success.
And what do you find most challenging?
To me, nothing is particularly challenging. I simply see a challenge as something that need to be overcome. Challenges provided learning experiences for us to better adapt to situations at the next opportunity and we can chalk them up as crucial life experiences.
Tell us a lesser-known fact about yourself that would surprise your colleagues.
I have not told many about this, but I used to take ballet when I was younger in order to acquire balance and flexibility to help me in other sports that I used to take part in.
For those interested in becoming a chef, what would be your advice?
Always hold onto the passion to learn and master your cooking basics. Always keep learning, reading, watching cooking shows, using the internet as a tool, get yourself out there to experience the different dining experiences. Push yourself to do the very best you can and do not give up.
If you had not become a chef, what career would you have chosen?
It may seem like a cliché but when I was young, like most boys, I used to dream of being either in law and enforcement or a fireman. Looking back, if I had not become a chef, I would have very likely pursued either of these fields.
Are you seeing any trends at the moment? What's on the horizon?
Plant-based diets and products are now trending on menus and more restaurants are starting to specialize in this. As for what's on the horizon, it seems that we are going back to the basics of zero-waste cooking. I believe that the pandemic has made us realize just how much we have been taking things for granted for a while now so it is time for us to rethink the way we cook.
How have tastes changed since you first started out?
I think I have become more appreciative of simple, home-styled food as well as braised and stewed dishes.
Read Next: