The Story Behind Iguana Yachts' Amphibious Craft
Iguana Yachts was born from one man's desire to make boating easy. Antoine Brugidou, a top-level engineer and boating enthusiast, created a solution to launch your boat anywhere without the need for assistance or infrastructure.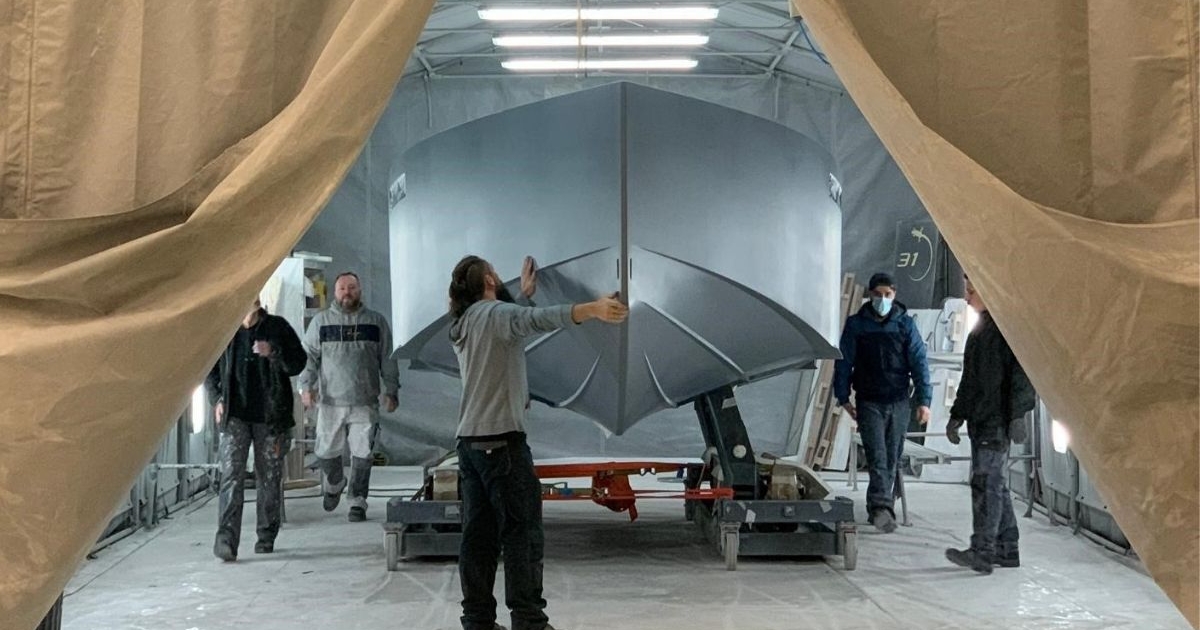 As the founder's daughter, I've witnessed the story of Iguana Yachts firsthand and it's been quite an adventure of ups and downs, fruitful encounters, technical challenges and breakthroughs. It started with the idea of creating a boat that can get out of the water on its own, so the team built a prototype with tracks that can be driven on any terrain. Many thought they were just dreamers, but their vision and perseverance has brought worldwide success.
Let me tell you a little bit more about how and why these amazing amphibious boats came to be.
Why was Iguana Yachts created?
Iguana Yachts was born from one man's desire to make boating easy. Antoine Brugidou, a top-level engineer and boating enthusiast, created a solution to launch your boat anywhere without the need for assistance or infrastructure.
Originally from Normandy, one of the most tidal areas in the world, he was restricted by difficult access to the sea. Local sailors typically tow their boats for miles on rocks and mud to launch their boats and marinas are full and scarce. The will to overcome these challenges sparked the idea for an all-terrain boat which doesn't need to be anchored, trailed or berthed to be enjoyed anytime, anywhere.
Amphibious vehicles have existed for hundreds of years, but what's new and different about Iguana Yachts is their capabilities at sea and on land. Reaching a top speed of 55 knots, Iguana's have nothing to envy among even the most sporty of modern boats.
Together with his long-time friend and designer Antoine Fritsch, Antoine Brugidou first embarked on the project in 2008, with the objective to create a seaworthy boat with integrated landing gear. Many were amused by their audacity, but after toiling with a range of solutions they settled on a final design for the iconic Iguana Original which exceeded all expectations.
After five years of R&D, Iguana sold their first boat to a client in the Middle East in 2013, which opened their eyes to the further potential of its amphibious capabilities. People from all over the world were suddenly keen to express their needs, from landing on remote islands in the Bahamas to embarking a family member with a physical disability. It became clear that Iguana's concept could radically change the traditional boating experience for a range of different people, offering new solutions for safety and access.
What's different about Iguana Yachts' technology?
The amphibious capabilities of Iguana Yachts were certainly impressive, but the challenge now was to seamlessly integrate a mobility system into the hull without compromising seaworthiness. Moreover, the landing gear had to be efficient enough to land on any terrain, from soft sand and muddy beaches to pebbles and rocks.
After numerous sketches, the team settled on two different prototypes - 29 and 24 feet - with high performance capabilities at sea and on land.



Rather than add wheels, the engineers decided to use tracks due to their amazing ground pressure, stability and all-terrain capacities - contrary to boats with wheels, the Iguana has no boundaries and can drive on any terrain. Made of 5083 marine-grade aluminium for applications that need superlative corrosion resistance in hostile environments, the tracks make the boat very resilient in a salty environment, while the landing gear is designed to withstand up to 16 tonnes and has been tested to successfully resist a two metre drop.
The Iguana also uses a carbon hull which is light to balance the weight of the landing gear, while the tracks fold in seconds. When they are folded, the water flows out of the hull seamlessly with very limited friction. With speed, it surfs on the water, which in turn gets the tracks out of the water. This combination of the tracks, ground pressure and perfect hull design make the Iguana incredibly powerful.
With patents in eight major economic regions Iguana's concept represents a major novelty in the marine industry where innovations are more common in IT, but the team were right to bet on the power of industry even if the cycle of R&D is longer and investments are higher.
The Iguana is still a very high tech boat. Hidden technologies create a dynamic yet luxurious drive with the monitor giving a clear view of the electronic system. The all in one GPS and sound system includes depth sounder, map, and bluetooth wireless streaming to the Bose speakers. Everything in the boat is connected and can be operated remotely through 3G.
In 2016, Iguana Yachts developed an electric drive for land mobility, making the boat more cost efficient and environmentally conscious, while delivering up to three hours of whisper quiet land cruising.
How are Iguana Yachts used today?
Continuous innovation is in Iguana Yachts' DNA with the overriding aim to make boating easy and more accessible whatever the terrain.
With Iguanas available in six continents, the diversity of uses and possibilities are endless. Waterfront property owners like to park their Iguana outside the house for quick and easy access to the sea while others their boat as a car. Since the Iguana is so easy to operate many clients are also first time boat buyers, reassured by the simplicity and safety of these boats.
An Iguana is also the ultimate superyacht tender, providing easy access to secluded beaches and coves without the usual infrastructure. It's also ideal for stylish trips ashore, collecting provisions or embarking guests. The experience of an Iguana is very freeing and always a bit of a thrill.
As well as private owners, Iguanas are increasingly popular with hotels and resorts such as the Barbuda Ocean Club in Antigua & Barbuda who use the boat as a shuttle and for guest trips. More recently Iguana Yachts launched the Iguana Pro, a custom range built specifically for governments, military, rescue operations and coast guards, as well as construction work, nature reserves and exploration.
My father could not have imagined how Iguana Yachts would grow and evolve over the years. His vision was to build a boat to free himself of the tidal constraints in Normandy, a vision that has evolved to provide solutions for a wide range of people the world over. I'm proud to say that Iguana Yachts is a story about making dreams come true.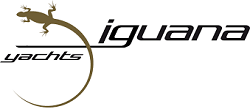 Read Next: