The Champagne of Teas: Behind the Finest Darjeeling Blends
Loved by royals and connoisseurs alike, the finest Darjeeling teas are plucked on full moon nights on the summer solstice – and attract a price tag to match. Geetanjali Krishna raises her cup to the 'champagne of teas'.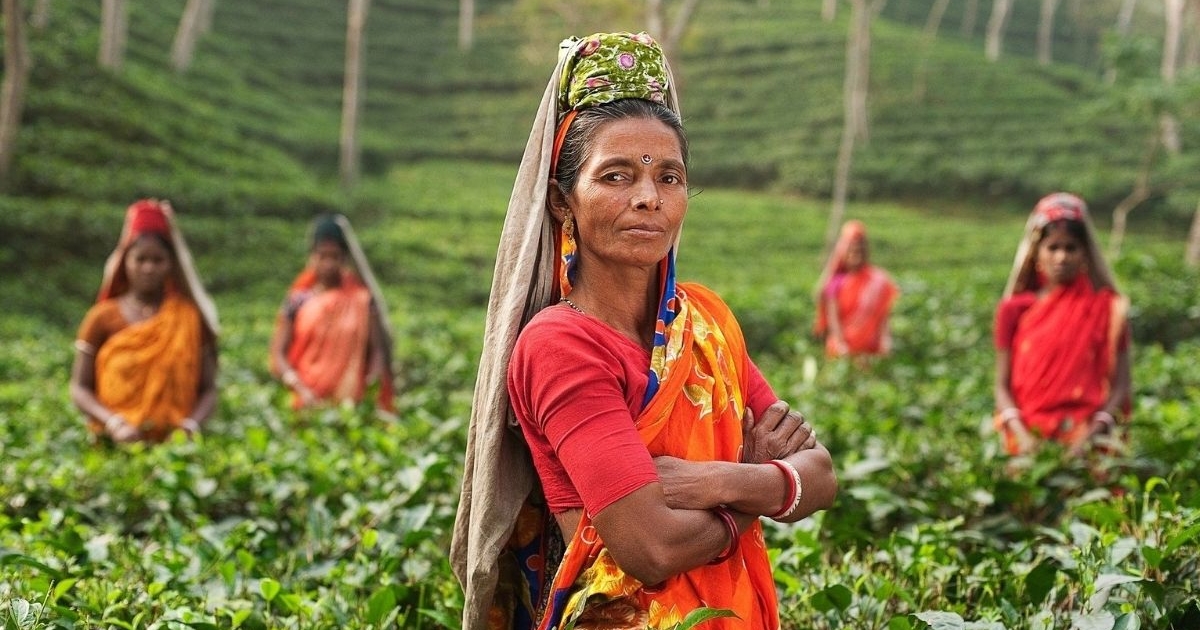 They say the Queen enjoys a contemplative cuppa. Sophie Trudeau, Canada's first lady, likes it too. Redolent of the unique terroir of the misty, steep Himalayas where they grow, Darjeeling tea, often referred to as the champagne of teas, is marketed with the hype of a Beaujolais Nouveau in the world's best stores: Harrods in London, Harney & Sons in New York, Kusmi Boutiques in St Petersburg and Berlin, as well as the redoubtable Mariage Freres in Paris.
"Darjeeling tea embodies the elegant lifestyle," says Rudra Chatterjee of Makaibari, the best known garden in India's Darjeeling tea growing region. "The Japanese emperor drinks first flush, the early spring blooms plucked after a long dormant winter, a flavour so delicate that it tastes like a beautiful memory. The English royals, I'm told, enjoy second flush, plucked only on full moon nights on the summer solstice which has sweet Muscatel notes."
He should know. In 2014, Makaibari's Silver Tips Imperial was bought for an astounding US $1,850 a kilo (£1,332.80) by dealers from the UK, US and Japan. The tea, found in only 87 gardens at various elevations up to 2,000 metres on Darjeeling hills, is now GI tagged, just like champagne and Scotch whiskey.
Sommeliers swear by the terroir of Darjeeling, where bushes of Camellia Sinensis grow neatly on steep, well drained slopes which face the lofty peak Kanchenjunga. At these higher elevations, the bushes grow slowly and adapt to the sunny conditions by increasing their chlorophyll content. This imparts a rich, slightly floral aroma to the cup so prized by aficionados the world over. "High grown teas are sublimely aromatic," says Sanjay Kapoor of Sancha Tea, one of India's most upscale tea boutiques. "They are resplendent with complex fruity notes quite distinct from teas from elsewhere."
Selecting the right tea, however, makes all the difference – much like deciding between a Krug Grande Cuvée Vintage and a half-price supermarket Prosecco. "The first factor to keep in mind is the season," says Chatterjee. "For example, first-flush teas usually contain more nutrients, antioxidants and caffeine, so are best drunk while fresh when one can taste all their notes."
Next, tea connoisseurs consider how the leaf has been processed and fermented. In Darjeeling, freshly plucked leaves are allowed to wither for 12 to 24 hours before they are rolled to enable the release of juices. A short oxidation period is followed by a quick drying out in long airy beds.
Darjeeling tea develops its flavour and colours during the fermentation process which reaches its peak at 'first nose', then drops off and climbs steadily again to 'second nose'. The trick is to arrest the process when flavours are at their best; a few hours too late and all is lost. "This is why the quality of tea produced by the same estate might differ year on year, and harvest on harvest," explains Souvik Nandy, tea and wine sommelier and co-founder of Asian School of Tea.
Many connoisseurs prize teas that are grown organically or following biodynamic principles. Makaibari, which is one of the world's few biodynamic tea estates, has merely 250 acres of tea growing organically amid 600 acres of forest. Chatterjee and his team of planters closely follow the natural rhythm of the seasons in their growing and plucking practices, "which is why a cup of Makaibari has the cadence of nature, just like the wines produced by Domaine de la Romanée-Conti, the world's best wine producer in Burgundy, France," he says. "Is it a coincidence that the world's most expensive tea and wine are both produced using biodynamic principles? I don't think so!"
Today, as tea is finding a growing audience among a well-heeled international cilentele, several fine tea makers are creating blends of tea with the aromatic spices, herbs and flowers that India is renowned for. Master blenders at the upscale No.3 Clive Road have created tea blends that conjure up the life and times of the Mughal emperors and Rajput kings. "I remember when we imagined on the tasting table what Emperor Aurangzeb might have liked," owner Radhika Chopra describes. "What came to mind when I thought of an opulent Mughal court was spices mingled with the fragrance of roses, jasmine and marigolds."
The Maheshwar blend marries delicate first flush Darjeeling with spices, a touch of jasmine and sweet dried apricots. Sancha Boutique offers Grand Cru Royal Saffron Masala Chai, a blend of tea, aromatic spices and Kashmir saffron. The saffron adds an extra note of warmth and sweetness that compliments the creaminess of spices.
Chopra also offers food pairings with all her teas, for example, she recommends the Aurangzeb blend with dark chocolate biscuits and their single estate Darjeeling with Gruyere cheese. In fact, pairings with chocolate, fruit, cheese and even cigars have elevated Darjeeling tea from being a refined English afternoon habit to a luxurious drink for any time of the day. "Tea and wine have similar flavour profiles," says Nandy. "I enjoy a cup of Darjeeling with a nibble of fine chocolate, green tea with a creamy stilton and oolong with dessert or fruit." For those who dabble, he suggests pairing smoky teas with fine cigars.
Another popular pairing, one likely to find favour with the Queen, is of a crisp first-flush Darjeeling tea with brie and cucumber sandwiches. The classic combination works, says Nandy, because the fatty umami of cheese balances the astringency of teas. Fine dining restaurant Fera at Claridge's London, meanwhile, has paired tea (in wine glasses not cups) with a special menu while, elsewhere, chefs are rubbing it into meats, infusing it into delicate desserts and shaking it into glitzy cocktails.
This spring, as Darjeeling pickers commemorate the first tender shoots of the spring flush in a religious ceremony, Makaibari prepares to welcome a tea master from Kyoto who will create the garden's maiden batch of matcha tea. It is this blending of cultures and traditions that makes Darjeeling tea so unique, Chatterjee believes. "The world's most celebrated tea is more than just a crop to us," he says sipping a glorious cup of amber liquid. "It's a taste of who we are."
Images: Geetanjali Krishna; Pixabay
Read Next: