Superyacht Stories Reports on the Monaco Yacht Show 2022
From the Monaco Yacht Show 2022, the most important event in the yachting calendar, our reporters on the ground reveal the key insights set to define yachting in 2023 and beyond.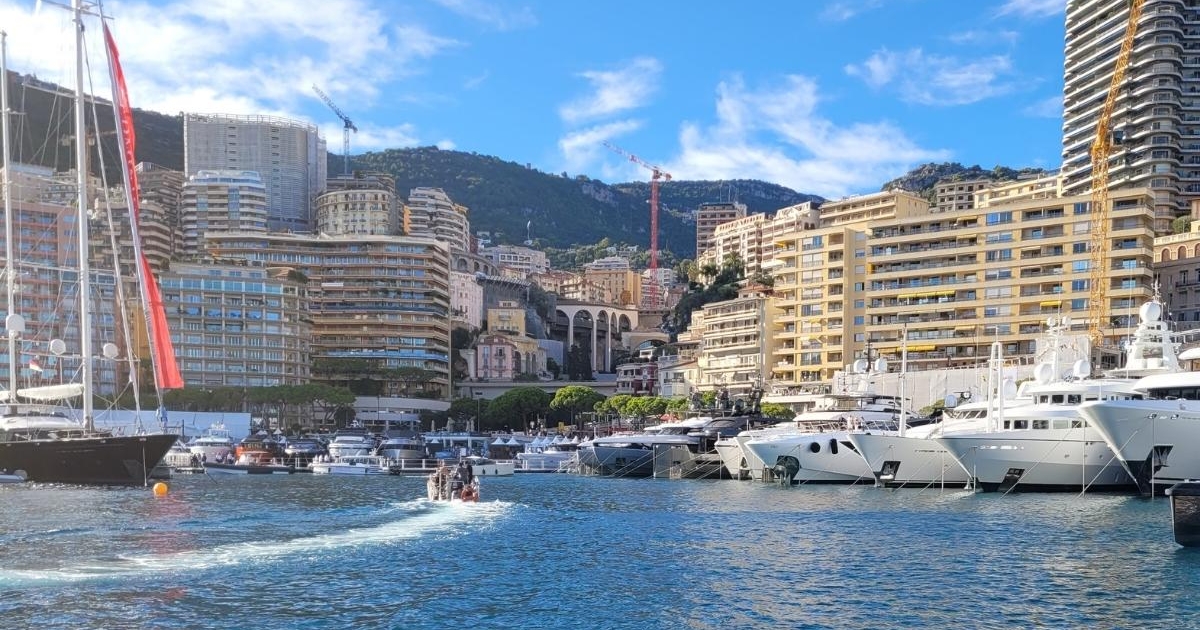 As the sun begins to set on the summer, the world's yachting elite set sail for the French Riviera for the most illustrious event of the year, the Monaco Yacht Show. Since its inception in 1991, the event has become an important platform for those in the industry to share their news and previews while indulging in the glitz and glamour of the yachting lifestyle at its finest.
After a week on the ground in the principality of Monaco, our reporters reveal their key insights from the show, from the innovative shipyards making strides in sustainability to the creative concepts making waves across the globe.
Going green – past and future
As the industry continues to become increasingly environmentally aware, sustainability returned as a leading theme with the addition of a Sustainability Hub showcasing a wide range of green innovations. At a seminar on the first morning Giedo Loeff, Head of R&D at Feadship, Anders Kurten, CEO of Baltic Yachts, designer and naval architect Philippe Briand and Robert van Tol of Water Revolution Foundation presented "tangible improvements" in hull design, energy and propulsion, and the use of more sustainable materials. Besides yachts of the future, a major point of discussion was the feasibility of 'green refits' for the huge number of yachts already in existence.
Also driving the green energy movement was German shipyard Lürssen which revealed the results of its new Innovation Lab, which has spent the past few months testing and developing methanol fuel cell technologies. It also announced a new partnership with technology group Freudenberg, a world leader in maritime fuel cells. CEO Peter Lürssen said: "We both have the aim to bring fuel cells on board ships in the near future and revolutionise the yacht's energy and propulsion system. The Innovation Laboratory will definitely bring us a step closer to a CO2 emission free Lürssen yacht."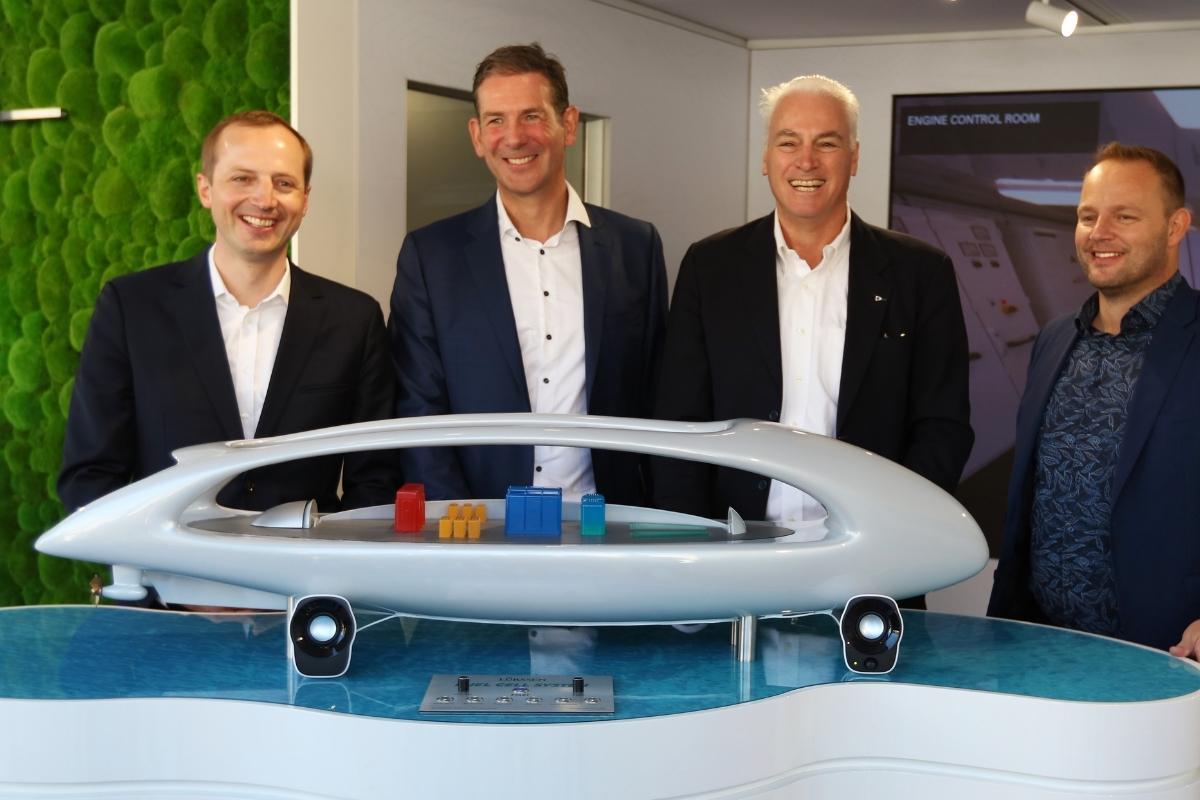 Over in Italy, Rossinavi shipyard revealed it has commenced construction of a 43m hybrid-electric catamaran. Scheduled for delivery in 2024, Sea Cat will store and convert solar energy into electricity and is capable of transatlantic trips – 80% of an Atlantic crossing would be powered by electric energy, supported by 20% diesel generator use, reducing CO2 emissions by 40 tonnes.
Meanwhile in Austria, Silent-Yachts revealed the expansion of its range of solar-powered catamarans with the 36.7m Silent 120, scheduled for delivery in 2024. "This is the age of the super catamaran," said CEO Michael Köhler. "Three great trends have converged to make our boats enormously successful. The rebound in yacht sales since Covid is already well documented. But add to that the growth of environmental sensibilities and the recognition that two hulls provide a far more luxurious platform for life at sea, and you have a recipe for unprecedented demand."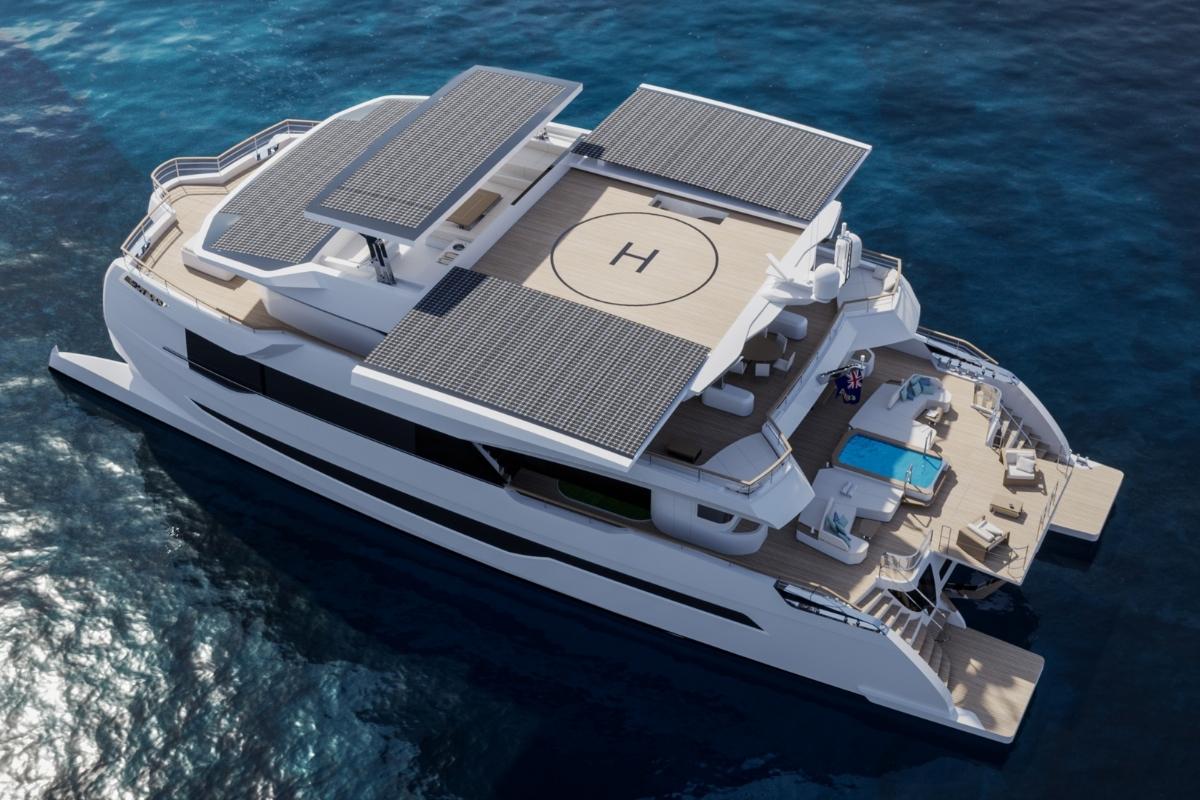 Blue sky thinking
Love them or hate them, concept yachts are a key part of the show's news every year and 2022 was no different. Concepts unveiled focused primarily on leading themes such as indoor-outdoor living and exploration.
One of the most talked about was Slice, an 85m superyacht concept by Dutch shipyard Feadship that "turns the inside out and the outside in". Slice reinvents the way that light can be brought into a yacht. While most vessels feature large glass windows, Slice features a long strip of glass running from the bow to the stern, which allows natural light to filter down to all levels from above. It was created by Studio de Voogt, who designed several stand-out features including a multi-level pool, a 70sqm atrium accessed by cascading staircases.
Another light-filled concept was Italian shipyard Tankoa's 68m T680 Fenice concept yacht. Created in collaboration with Enrico Gobbi of Team for Design, it was named after the Fenice opera house in Venice, Gobbi's home city, and is elegant, bold and dynamic, much like its namesake. "This new project is the result of our desire to be recognised for who we are: a boutique shipyard able to offer a range of unique yachts designed by the best designers," said Eva Orsi, President of Tankoa. "Enrico Gobbi highlights the unmistakable style, quality, beauty and know-how that goes into making our customers' dreams come true."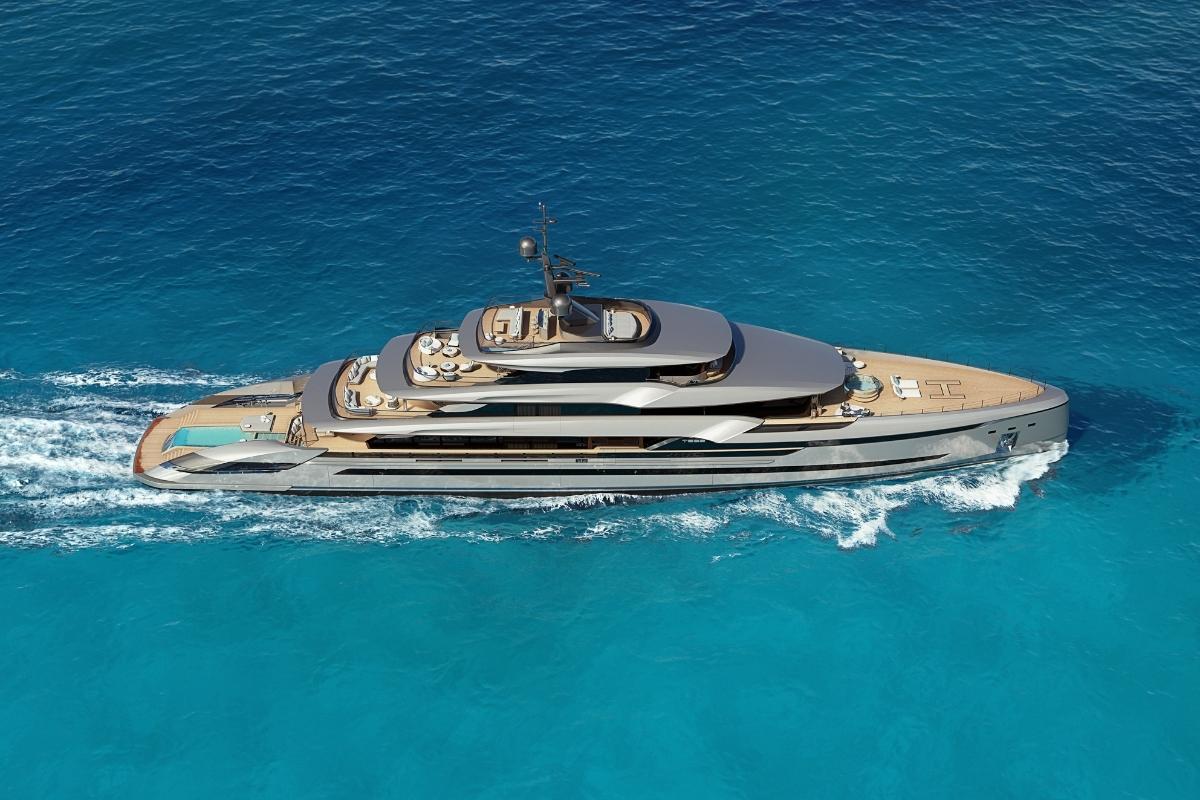 Explorer yachts made a return this year, too. Perhaps most excitingly, Dutch shipyard Heesen launched a 67m explorer concept in collaboration with British studio Winch Design. The yacht, XV67, creates a "new DNA" for the shipyard and is designed in response to demand from a new generation of customers looking to experience expedition-style adventure travel while indulging in the luxury lifestyle. "The new XV67 remains true to our original design intent: to create an exceptionally capable and beautiful bluewater voyager that will inspire owners to venture into new terrain," the yard said.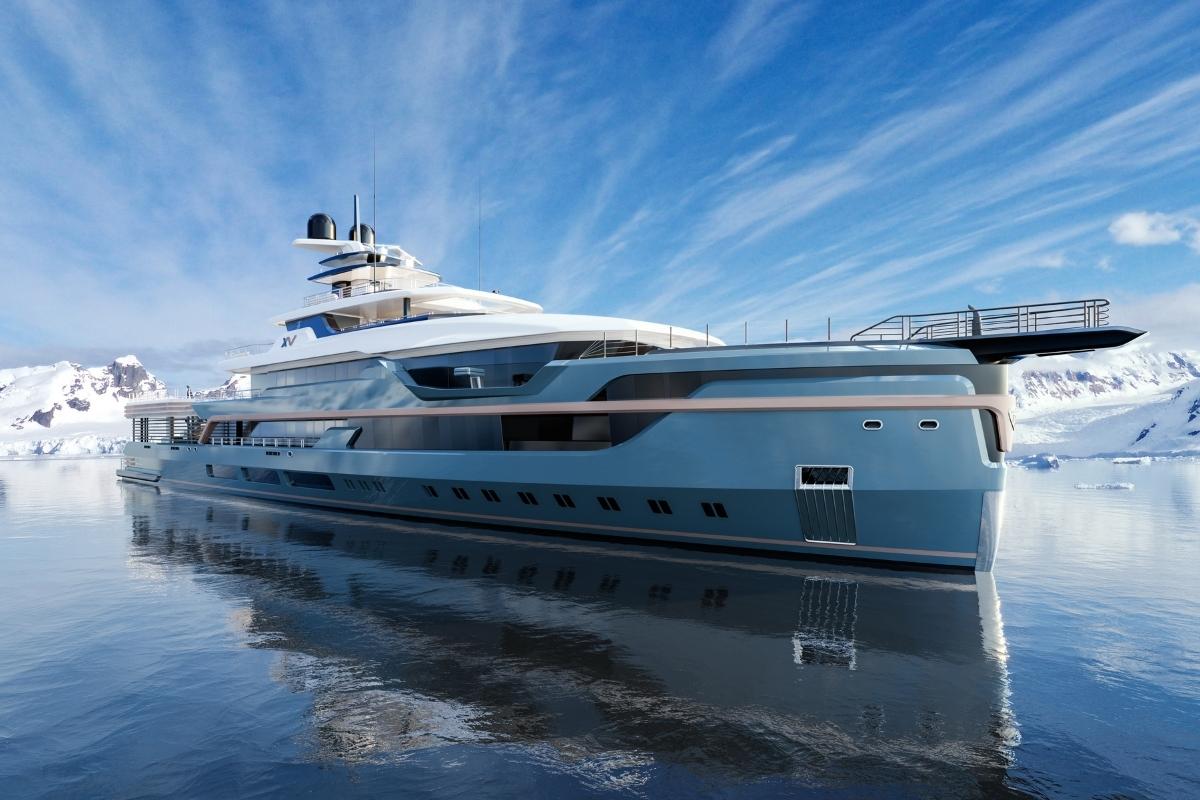 Cruise control
One of the worst-kept secrets of the show came not from a shipyard but from a hospitality group, Four Seasons Hotels and Resorts. The company chose the event to showcase the launch of Four Seasons Yachts, a luxury yachting service set to sail in late 2025. The first yacht in the series was designed by Italian shipbuilding company Fincantieri and will be 207 metres long and feature 95 suites and several dining and leisure outlets as well as fitness and wellness spaces across 14 decks.
"Four Seasons Yachts represents the next chapter of our long history of industry leading innovation, and a milestone moment for our company as we continue to capitalize on new opportunities to extend the world of Four Seasons," says Christian Clerc, President, Four Seasons Hotels and Resorts. "Together with our partners at Marc-Henry Cruise Holdings LTD, we are creating something extraordinary that combines their expertise with what Four Seasons does best – delivering unmatched quality and excellence, surrounded by beautiful acts of service and love for our guests."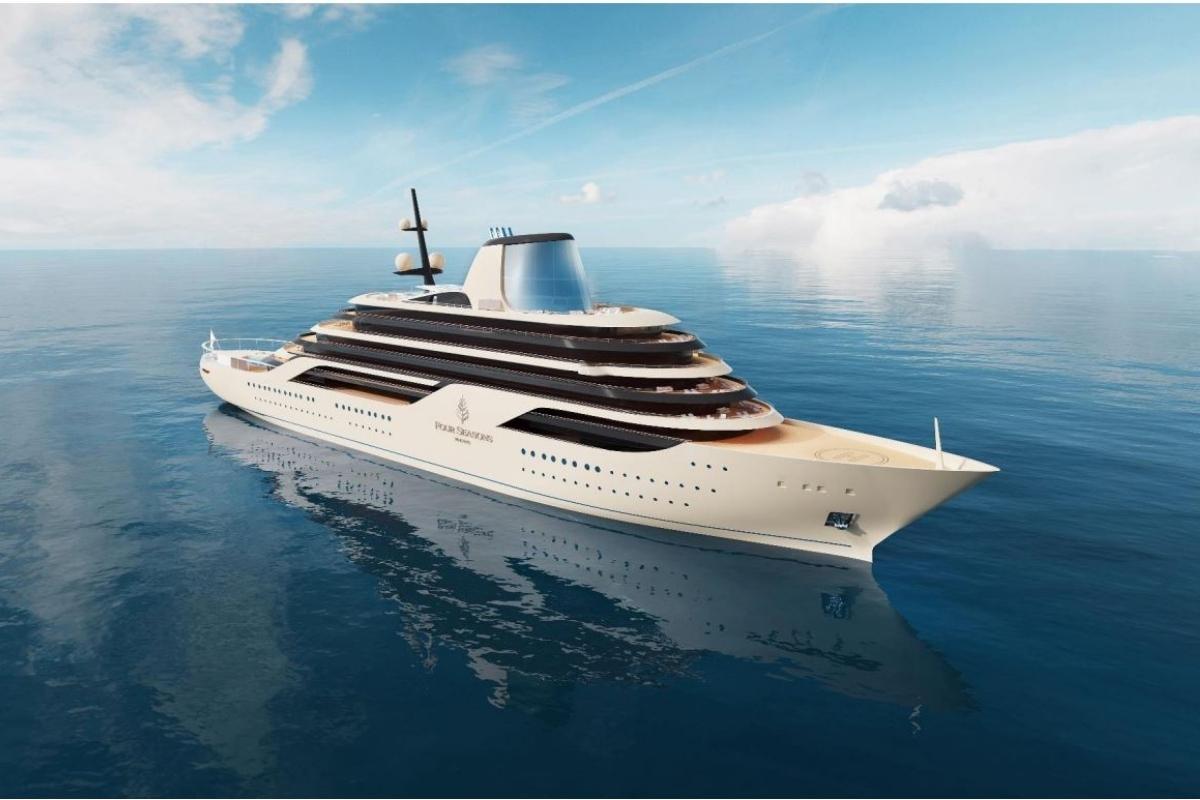 Deep-sea exploration
While there was much to talk about on the water, waves were also being made under the surface. Dutch submersible company U-Boat Worx showcased its new two-person NEMO submarine, and revealed Nautilus, a diesel electric submersible yacht concept with five guest rooms. The "underwater yacht", should it come to fruition, will be able to dive to a depth of 200m and reach speeds of 4 knots underwater and 9 knots on the surface.
Also new in the world of submersibles is a first-of-its-kind collaboration between three industry leaders, Triton Submarines, Espen Øino International and Dark Ocean Deepsea. The powerful trio came together on a joint submersible project set to "quite literally reimagine subsea craft to change the way our deep oceans are explored".
Speaking of the new Triton 660/9 AVA EO Edition, Espen Øino said: "Designing products and experiences that enable human beings to engage more deeply with the ocean environment is a core mission, both personally and for the company. This opportunity for Espen Øino International to further expand its expertise, while also contributing to the dramatic evolution of submersibles, is one I am personally intrigued by and has truly stimulated the team."
Eyes on the East
Much of the superyacht industry has its sights set to the East. Leading yacht charter and brokerage company Camper & Nicholsons revealed the opening of its tenth bureau, in Dubai, with a Singapore office on the horizon as the business continues to expand. Meanwhile USA-based Denison Yachting is set to open a London office. "Usually, people expand from the UK to the USA, but we are doing it the other way round," said CEO Bob Denison.
Celebrating its 40th anniversary this year, Gulf Craft, a global brand in the field of composite-built superyachts unveiled plans for their new Majesty 160 due for delivery in 2025. Gulf Craft's Chairman Mohammed Hussein AlShaali said: "The Majesty 160 will be our second largest vessel and will be a class-apart in its segment, catering to the needs and requirements of customers through its exceptional design, architecture and state-of-the-art engineering and technological features."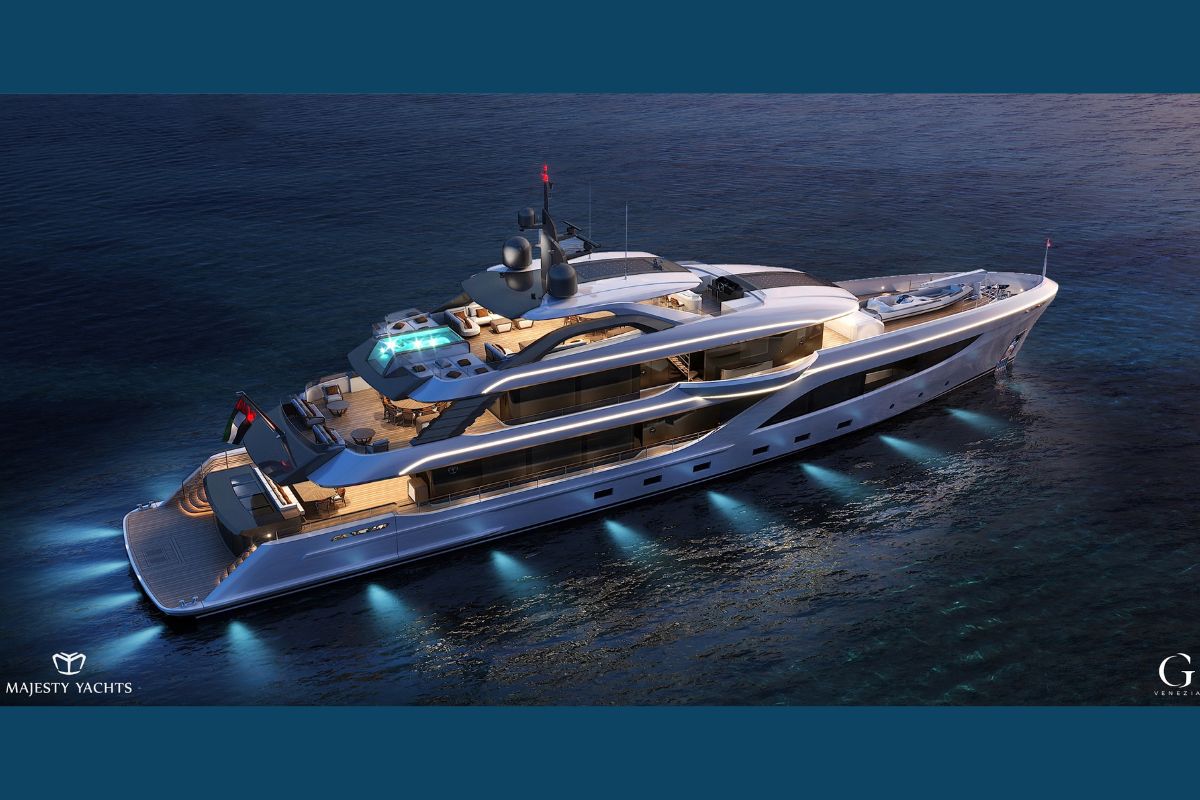 Further developments in the Middle East were unveiled at a Superyachts in the Gulf seminar at Yacht Club de Monaco. Al Seer Marine, MB92 Group and P&O Marinas have signed a memorandum of understanding for a joint venture to develop the first superyacht refit and repair facility in the UAE (Dubai). Construction of the shipyard is scheduled for completion in 2026, with the joint venture offering its superyacht repair and refit services from 2023.
Supported by the Dubai Department of Economy and Tourism and Abu Dhabi's Department of Culture and Tourism, this is a strategic move in support of wider plans to position the UAE as a superyacht hub and become the winter yachting destination of the future.
Overall, the mood was positive among all exhibitors, with strong sales figures revealed for the last year and much optimism for the coming 12 months, despite ongoing political and financial issues in Europe. Time will tell how these impact predictions, although for now at least, it seems the future is smooth sailing.