Shipyard Stories: How Giovanna Vitelli Rose to the Heart of Azimut Benetti
As executive vice president of the world's biggest yacht builders, Giovanna Vitelli bears a great responsibility, not just in terms of her role but as a female figurehead in a male-dominated industry.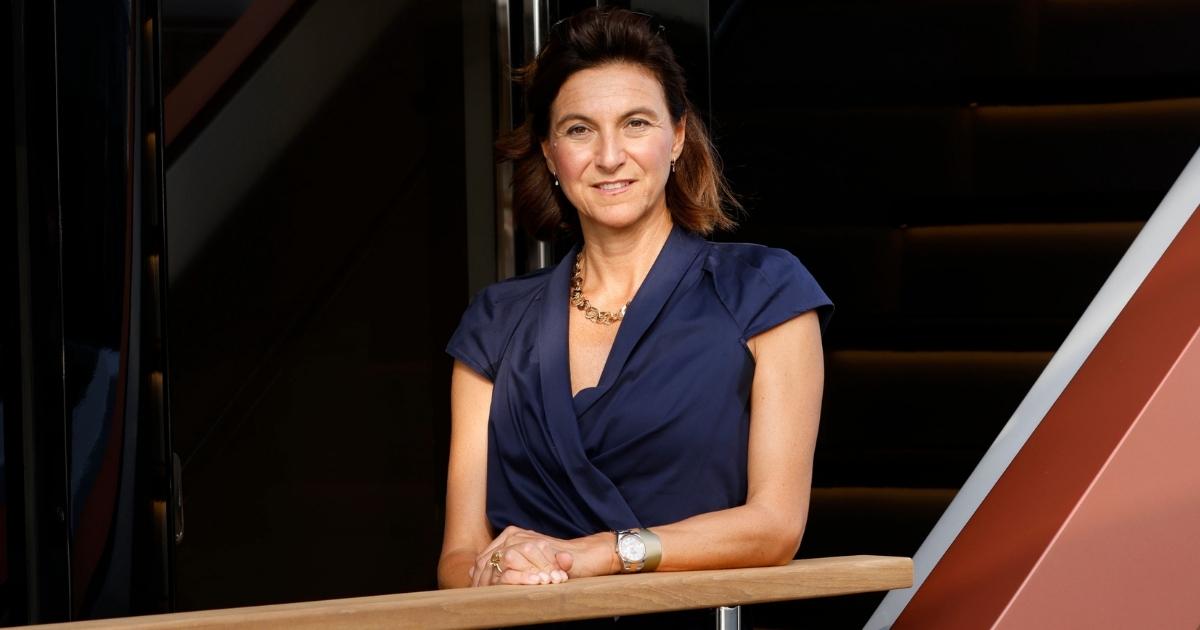 She's one of the few female leaders in luxury yachting, following a path forged by Rose Damen, managing director at Damen Yachting, and Alice Huisman, former owner of Royal Huisman. But for Giovanni, who grew up in the industry – her father Paolo Vitelli founded the Azimut|Benetti Group in 1969 – hers was an organic and fateful journey.
"I am in a privileged position because through all my life I've been strongly connected to yachting," she says. "When I was a child, it was a pioneering time for my father. It was when the company was born, and he was 100 percent involved in everything, so family and business was very tied together."
When she wasn't at school, Vitelli spent her time on her family's first boat, a 60ft Azimut named 'Jovi' (her nickname), and their holidays were spent were testing prototypes. "I used to think of it like a game," she says. "At the entrance of the boat they'd leave a piece of paper and members of the family were free to write notes on what needed to be improved. Finding the small details was a lot of fun. At the time, I didn't realise how much this would influence my life."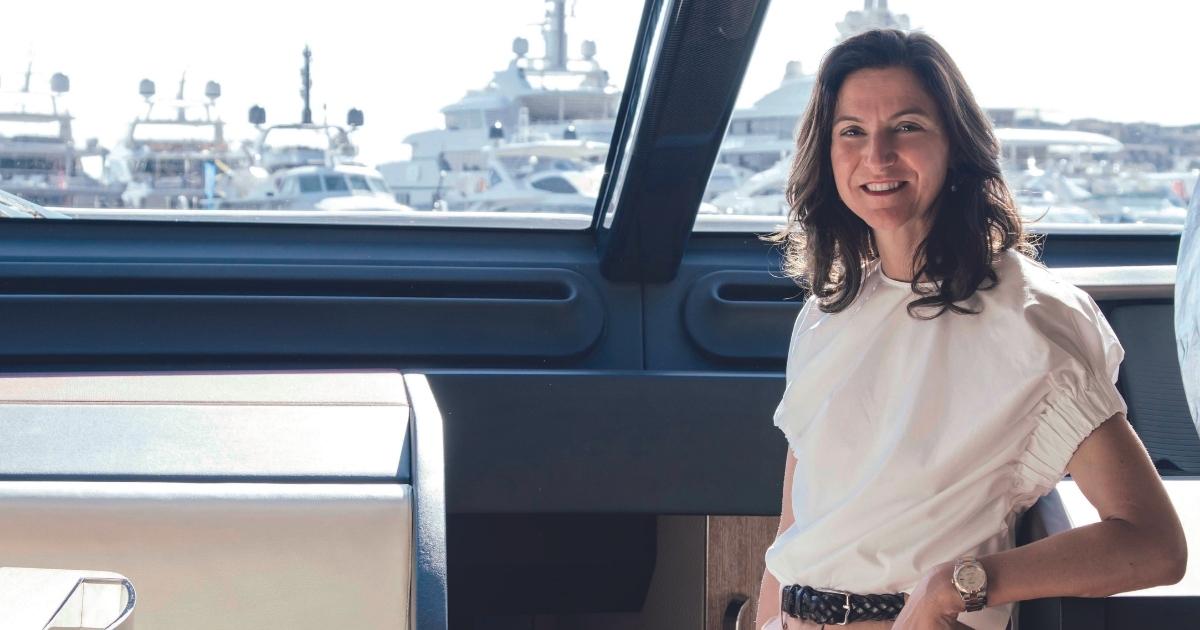 When Vitelli grew up, she didn't go straight into the family business. Instead she studied law and moved from their home in Turin to Milan to join a law firm specialising in mergers and acquisitions. "It was both beneficial from a company and a personal perspective," she says. "I was working in a very tough place which required me to learn certain methods of precision in my work. I also think that it's important for people who are in my position, who have the burden of a family business, to test ourselves outside of the business."
After five years, the firm offered her a sabbatical in New York, which she accepted. But before moving her father asked her to re-think. "I made an agreement with my father and the law firm that I would give myself one year in the family business and then decide which way to go. I'm still here nearly 20 years later so the end of the story is clear," she says.
Prior to joining Azimut|Benetti full-time, Giovanna had been sitting on the board of directors since she was 21 years old, so she was up to date with all of the company's ongoings. She spent the first few years working across all departments of the business from sales and marketing to legal, before settling in product development, where she discovered her passion at "the very core of the business".
As the years went on, Vitelli became more and more engrained in the business. Her father is still the chairman of the company and manages the monthly board meetings, but Giovanna has assumed more responsibilities in terms of everyday management and product development. "He gave me lot of space in the early stages which was a wise approach that's not common among founders of big companies. You can see companies in Italy where the generational shift was badly managed because the founder sees the company as a son or daughter so never leaves the helm. In the end, that's not good for the next generation because you have no time to learn."
Vitelli believes that their difference in gender also aided their relationship and strengthened her position in the company. "I think being of a different gender from my father has been very useful because of what can often be a competition between a father and a son. I definitely have not felt that competition. He doesn't take any decision without asking me – it's a very reciprocal approach," she says.
"Like all industrial fields, yachting is male dominated, but in the end, a yacht has two souls – innovation and the technological part, and beauty and design. If you're going to use stereotypes, this is like male and female coming together," she adds.
One of Vitelli's notable talents is her ability to identify and bring together various talents. As well as building and nurturing a successful team, she's managed collaborations with designers from other industries. A prime example is Bonetti / Kozerski architecture who designed the interiors of the Benetii Oasis 40m, which quickly became one of the shipyard's best-selling yachts.
The Oasis was launched during the pandemic, which presented incredible challenges and opportunities for the Group. "If we go back to April 2020 when everybody was speaking about essential goods, I was really worried. At that time we were making budgets and plans around different scenarios such as shrinking production. And then all of a sudden, we had to do exactly the opposite," Vitelli says.
Despite facing issues with staffing and the availability and cost of raw materials, Azimut|Benetti turned over €1 billion in 2021. "We're experiencing a euphoria like we've never seen before," Vitelli says. "We're lucky because yachts have provided people with a sense of freedom."
The forward-thinking Oasis range has flown off the shelves. "They're having amazing success because the team somehow anticipated a new kind of concept of life on board," she says. "People want to go back to nature, they want to be being close to the water, have big windows and interaction between inside and outside. Of course we're talking about luxury, but it's changing from less opulence to more elegance. The details are more important than a big mass of expensive materials. It's an approach I like."
But Vitelli remains cautiously optimistic. "Yachting is a volatile industry that immediately reflects the economy. If things are going well, it's going extremely well and if things are going badly, it's going extremely badly. The best lesson I learnt from my father is to keep my feet on the ground and always be prudent and cautious. This is why we have continued to self-finance the company and it's probably why we are the only company that has stayed at the top ranking of the megayacht world for 21 years."
Looking to the future, the Group will continue to drive its sustainability ambitions by continuing to develop even greener yachts. In recent years, Azimut|Benetti has been pioneering in its commitment to carbon fibre. As well as creating some of the world's first carbon fibre yachts, they've internalised the production of the material to ensure that all of their boats from 60ft up have a carbon fibre structure which is lighter and more efficient than alternatives. "In one generation of boats, we have gained 30 per cent less emissions due to 30 per cent less consumption," Vitelli says.
Beyond this, they plan to build on success stories including the Benetti Ambrosia, which features diesel-electric Azipod propulsion, and, other end of the spectrum, the 50ft Matalan, the very first green certificated boat.
Currently, the Group is preparing to launch its most efficient boat of the moment, the Benetti Beyond 37m, which features a propulsion system developed with Seimens. "The interesting thing about this boat is that up to now, these installations were very much an investment made by the leaders who have pushed the technology to go forward, but in this case, out of the nine units sold, more than half have a Siemens hybrid system. This means that the market is now showing interest and is ready to pay the price for this."
The shipyard is also researching future fuel solutions such as hydrogen, and has developed a plan to reduce electric consumption across all production facilities. "I think it is no longer a choice, it's a necessity and I think we should all be very responsible, not just in terms of marketing and speaking of saving the oceans – we need to put the money where we can really make a difference."
Read Next: