How BFG Provisions is Catering to the Greek Superyacht Market
Passion is pretty much a pre-requisite for working in the food industry, particularly as a producer, chef or provisioner, and that passion has been evident in Jean-Pierre Neale ever since he was a schoolboy.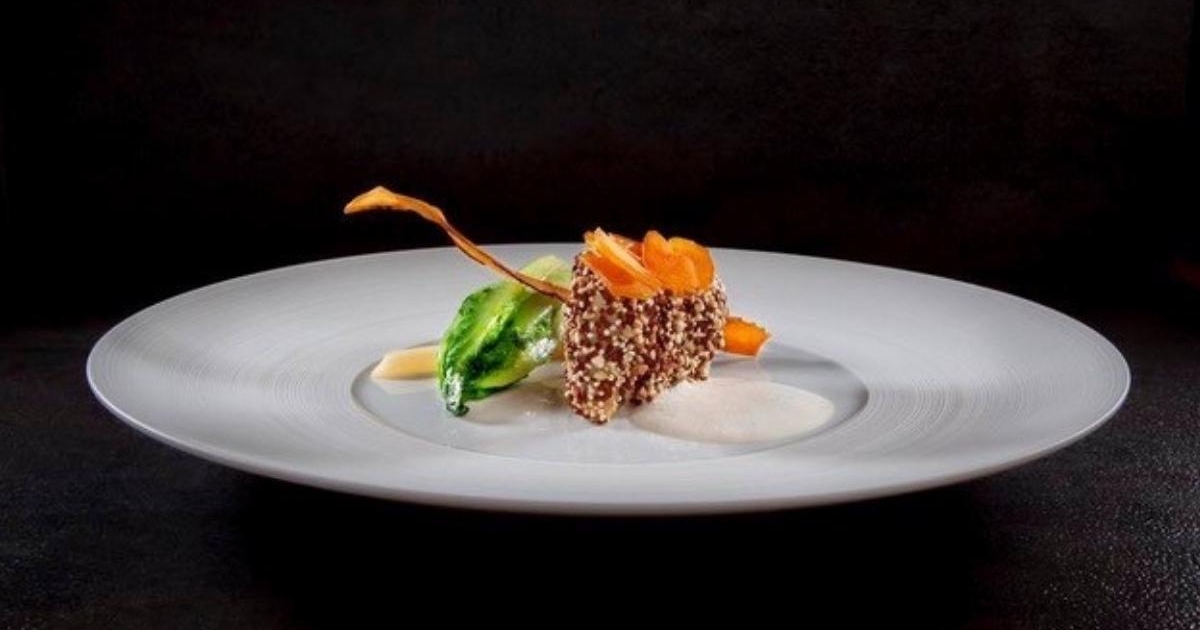 Chancing upon a TV cooking show sealed Jean-Pierre's fate, and saw him working alongside some of the biggest, most maverick names in the restaurant business.
The founder of leading Greece-based provisioners BFG Provisions vividly remembers his first foray into catering while still at boarding school in the UK at the age of 15. "My family were all in the film industry, so everyone assumed I would go into something media oriented," he recalls.
"There was a TV show called Take Six Cooks in the 1980s and a very young Marco Pierre White was on, he had long hair and looked like a rock star. I told my mum I wanted to be Marco.
"Mum wasn't fazed – she got the phone number for his restaurant Harveys in Wandsworth and we went along one Saturday afternoon to meet Marco. He was quite taken aback as no one had ever been his apprentice and he invited me to come and see how the kitchen worked.
"Every Saturday after that, I would go to Harveys and work in the kitchen where Marco taught me the basics. I have never looked back and I wouldn't be where I am today without him."
Jean-Pierre started his apprenticeship at Harveys as soon as he left school, doing day release at the prestigious Westminster College catering school. "We had to do a menu for our bosses one day and when they heard I was bringing Marco, they were all saying 'no, no, no'," he says with a laugh. "The tutors were petrified of him!
"Marco's fiery style certainly preceded him but he has another side that few people saw. A young couple once came to talk to him about catering their wedding. They had a small budget and Marco said they wouldn't get a lot for it so he told them to keep the money to put towards the wedding and offered to fund the wedding breakfast for them. He was very kind like that.
"In the same kitchen brigade, there was Gordon Ramsay, who Marco supported for many years. They were interesting days."
Jean-Pierre's CV reads like a Who's Who of the restaurant world. He worked at La Tante Claire with Pierre Koffmann - Gordon became sous chef there - and The Belfry dining club under the tutelage of Anton Mosimann, whom he describes as 'like the uncle you never had.' He cooked for Royalty & events including Cartier Polo and the Olympics before stints at Le Gavroche, Turners and Bibendum.
His career pivot into a provisioner was inspired some years before he made the actual leap, when he was assigned as a private chef to Tom Cruise, who was filming in the UK. Jean-Pierre ended up looking after Tom's dietary requirements on seven movies including the Mission Impossible franchise and Interview with a Vampire, adding: "It was a fascinating time of my life.
"I was cooking on The Saint in Moscow when the Iron Curtain had just come down and the only place with an import licence was the newly opened McDonalds in Red Square. All our provisions were airfreighted in via their import licence. It was strange to have amazing produce arriving while the local people were desperate for food – at this time, Moscow was very different to how it is today.
"The logistics of getting food to places really intrigued me.
"You need to establish where to get things when you are going from city to city, you need fixers, agents and customs agents and at this time in the mid 1990s, it was the birth of provisioning. I've been doing the groundwork for this all my career – I've always kept note of good sources, contacts and locations for sourcing different and interesting products."
Working as a superyacht chef on board iconic craft including The Maltese Falcon and Seasense further honed Jean-Pierre's desire to bring the finest ingredients to his fellow superyacht chefs, not forgetting creature comforts for the crew.
"The fine dining side of things is important but so is the presentation. I learned a huge amount working in galley kitchens. It made me more organised and versatile in how food is presented."
He settled in Greece a decade ago after meeting his wife there and decided the time was right to launch BFG, and channel his extensive cooking experience and stellar network into provisioning. The yachting division also offers chandlery and interior supplies, but provisioning is his main focus.
With a head office in Athens, a large storage facility next to the airport and distribution units in Piraeus, Corfu and Rhodes, Jean-Pierre and his team deliver by land and sea all over Greece and its 3000 plus islands and pride themselves on being able to fulfil requests from almost anywhere in Greece within 24 hours.
"No one was doing full service provisioning in Greece," he explains. "International guests and owners were disappointed that on small islands, the standard of what was available wasn't great. I try to get the best quality Greek products and really showcase how good they are. Also using the best fish, Butchers and Green grocers across Europe.
"Most other provisioners here are based in one location, yet Greece is the number one tourist and yachting destination, so it seemed obvious with my chef experience that I was ideally placed to look after other chefs wherever they happen to be.
"One of the things that makes BFG a great provisioner goes back to my early days with Marco. He made us get right down to the nitty gritty of where food comes from. We slaughtered a Lamb the old fashioned way and the modern way, because he believed that as chef, you need to Know that. We'd go foraging for herbs and mushrooms together and I can recall many memorable fishing trips."
As Greece's premier provisioner, BFG has a number of unique selling points, not least its green credentials and desire to maintain as low a carbon footprint as possible.
"I'm a great believer in renewable energy and doing your bit for the environment," he adds. "I use an electric car and have solar heating at home. We have solar power on all our premises to charge our vehicles. Some are EV, while the longer distance vehicles are hybrid.
"We plant 100 new oak and olive saplings each month across Greece and are reducing waste packaging, avoiding polystyrene when we can and using compostable crates. We won't deal with shark fin, turtle or whale meat and we work with Sea Shepherd to create good practises."
With 60 refrigerated 3.5 tonne vans, 25 refrigerated 7 tonne vehicles and a further 200 non-refrigerated vehicles, BFG's fleet is among the largest in Greece. Jean-Pierre employs mainly Greek staff or those with Greek connections, and his team includes an ex-chief stewardess and a former sommelier from Claridges.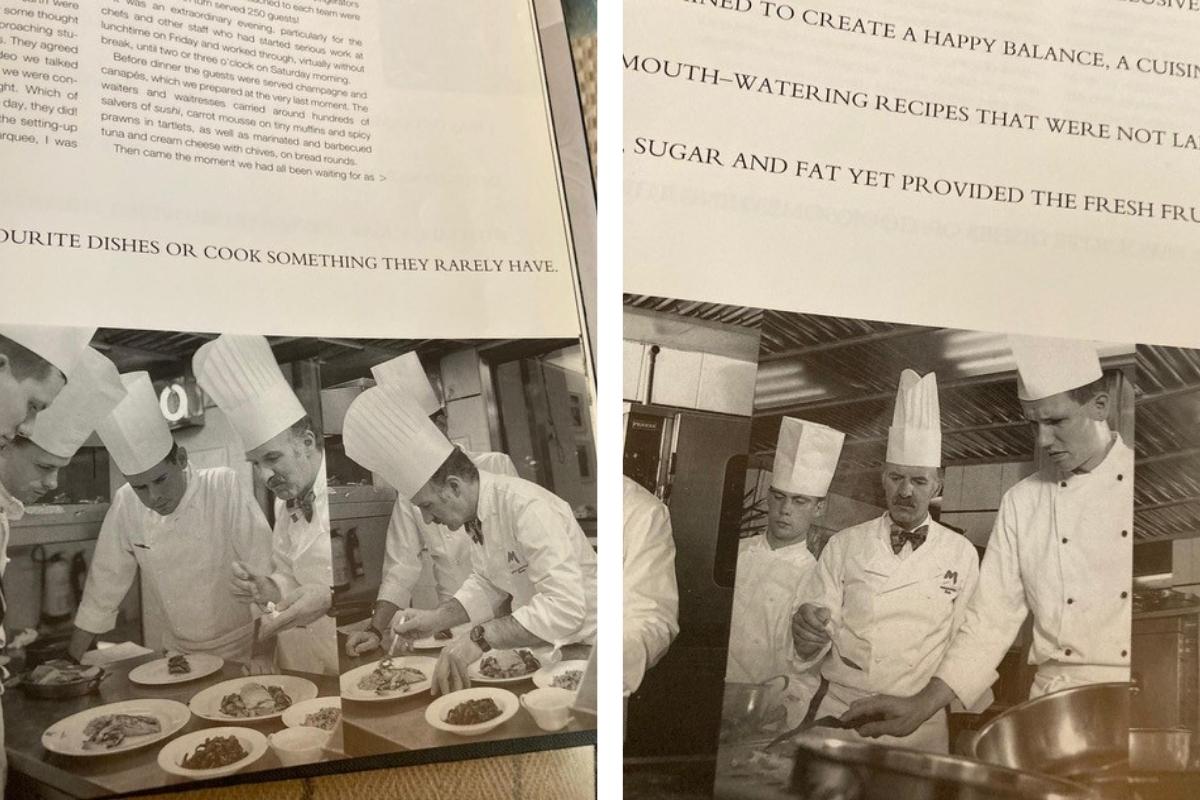 "We have a very strong team," he adds. "I'm keen to hear about new ideas from our staff. I support Greece by offering the best local produce and hope to re-educate and introduce our clients to new offerings but with the addition to be able to supply all the products from around the world.
"I would like to uplift Greece in the provisioning industry but while we champion local produce, we also provide Wagyu and Kobe beef and many other international ingredients. As long as people get high quality produce, they are interested."
Greek waters enjoyed a busy 2021 season and with a record number of superyachts ordered globally during the pandemic, economic and tourism growth in the area look set to continue. Meanwhile Jean-Pierre is concentrating on using AI technology to make BFG more seamless and efficient.
Read Next:
Mastering Luxury Indian Cusine with Chef Rohit Ghai
Sweet Talk with Michelin Star Pastry Chef René Frank
From Fine Dining to Flipping Burgers - Four Chefs at the Top of Their Game