From Fine Dining to Flipping Burgers - Four Chefs at the Top of Their Game
From fine dining British cuisine to flipping the best burgers in Sydney, these four culinary geniuses attract travellers from near and far with signature dishes full of fun and flair.
Be it traditional Spanish tapas, hearty British cuisine or the best burgers in Australia, we bring you a taste of four world-class chefs whose culinary ingenuity has been recognised and sought out by foodies the world over.
José Pizarro
Dubbed the Godfather of Spanish cooking, José Pizarro is chef and owner of four renowned UK restaurants including the eponymous tapas bar José and restaurant Pizarro, both nestled on Bermondsey Street near London Bridge, José Pizarro at London's Broadgate Circle. The fourth is The Swann Inn in Esher, Surrey, which saw José realise his dream of owning a country pub where guests can while away the time in good company next to a roaring fire.
Priding himself on quality, simple, seasonal cooking using the freshest possible ingredients, José is most famously known for putting his own unique spin on traditional Spanish flavours to create culinary masterpieces.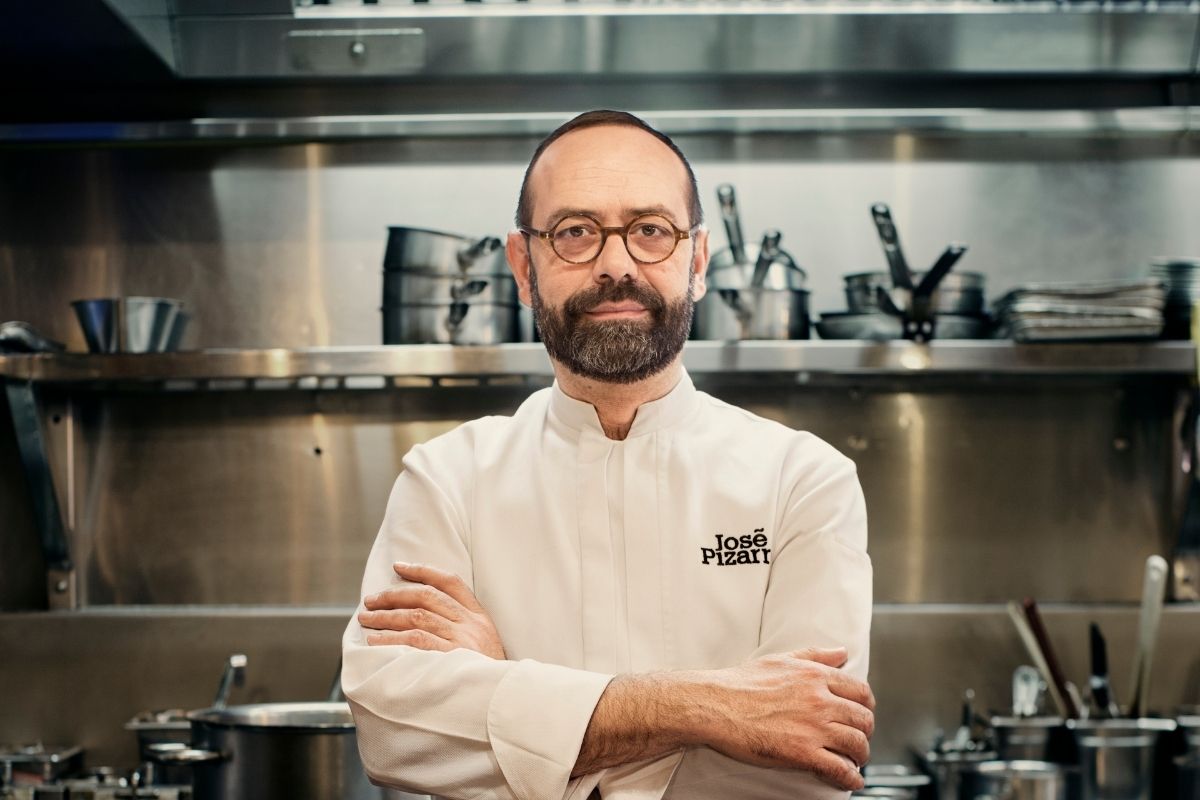 Originally hailing from the beautiful village of Talaván in Cáceres, Extremadura, José has lived in London for over 18 years, having spent his early years working at some of London's most esteemed Spanish restaurants including Eyre Brothers, Brindisa and Gaudi. Inspired by the bustling tapas bars of Barcelona, it was in 2011 that he opened his first solo venture, José tapas bar, with a rotating daily menu that reflected ingredients fresh on that market that day, served alongside an array of delicious Spanish sherries to compliment each dish.
Later that year, José launched Pizarro, named after his grandfather who had a bar of the same name in Talaván. The restaurant went on to earn numerous accolades including the World Food Awards Restaurant of the Year, Best Mediterranean Establishment at The Food Awards London and The Rosette Awards for Culinary Excellence, plus Food and Travel Magazine's Best Newcomer of the Year and Best Restaurant of the Year.
José then went on to launch two further restaurants in the capital: José Pizarro and a pop-up restaurant, Little José, in Canary Wharf serving tapas and gin tonicas. In 2014 he was voted one of '100 Españoles' - a hugely prestigious award which showcases the top 100 Spanish chefs around the world, based on how they brought their talents to the masses.
José's mantra of simplicity, along with his charm, enthusiasm and passion for Spanish food, has led to him appearing on many of our favourite foodie TV programmes. A regular on BBC 1's Saturday Kitchen, he has also appeared on Sunday Brunch, Weekend Kitchen with Waitrose, Rick Stein's Christmas, Food Network's The Big Eat and James Martin's Saturday Morning. This chef's talents don't end there either - his first four books, Seasonal Spanish Food, Spanish Flavours, Andalusia and Basque launched to great critical acclaim, with the latter nominated for the Food and Travel Awards 2017 Book of the Year. His latest book Catalonia, however, has been hailed his most exciting work to date.
Pip Lacey
An expert in modern Italian dishes crafted using traditional techniques, you might have heard of Pip Lacey from her time spent as head chef at Angela Hartnett's one Michelin star Murano restaurant based in central London. With over six years spent there, four of which were at the helm, Pip was instrumental in the restaurant's success, and her cooking style heavily influenced the menu during her time. Pip ventured out on her own in 2018, launching the equally popular Hicce in Kings Cross, focusing on modern dishes cooked over a wood fire.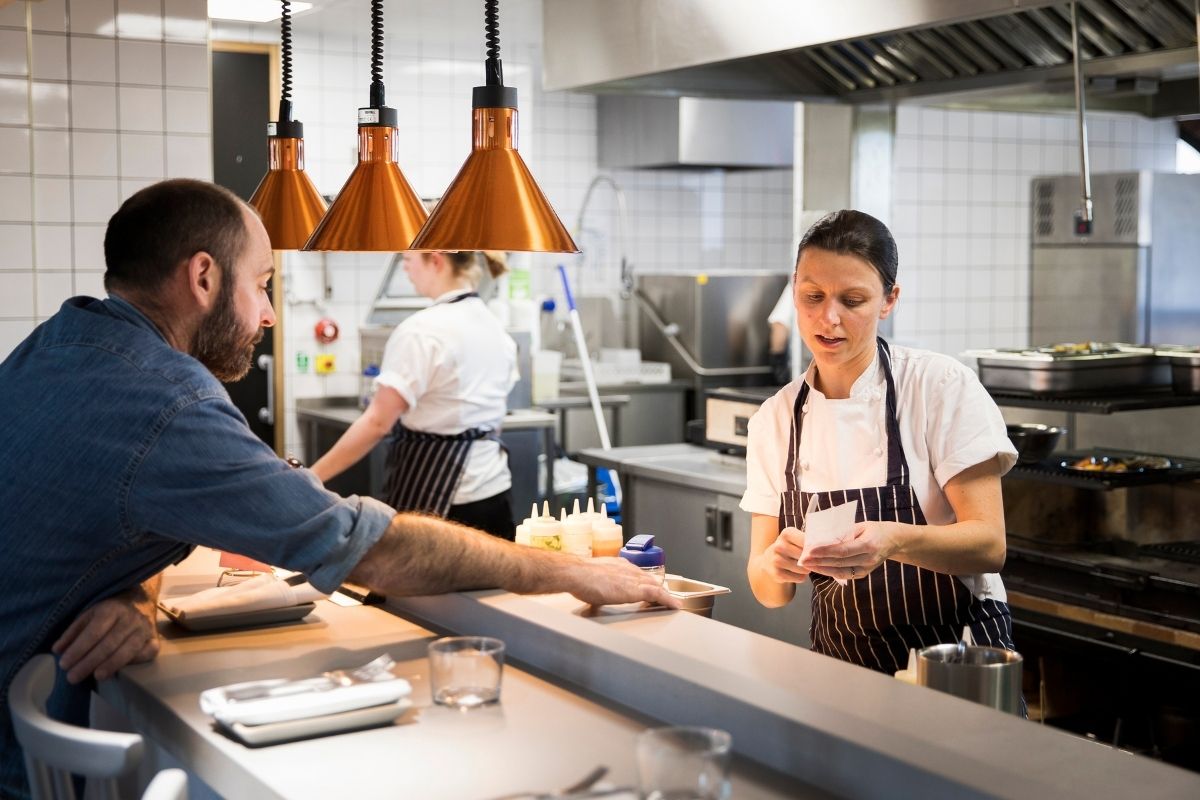 Inspired by her parents, Pip started cooking when she was young, and combining flavours came naturally to her. While she started her career in graphic design, she soon came to realise that her passion lay within the kitchen, and with encouragement from her friends, Pip started her journey into cooking. On a whim, she applied for a position at Gordon Ramsay's York and Albany in London's Camden where she met mentor Angela Hartnett, who was head chef at the time. Pip's working relationship with Angela continued when she joined the Murano team in 2011, starting as a senior sous chef before being promoted to head chef in 2014. Murano has retained its Michelin star for almost a decade, and is still one of London's most popular Italian restaurants, located in the heart of Mayfair.
Pip was instrumental in imagining a number of the restaurant's best-selling dishes including monkfish served with artichokes and 25-year-old balsamic, plus butternut squash risotto with goat's cheese. Amongst other accolades, the restaurant remains in the Good Food Guide Top 50 UK Restaurants and Tatler Magazine's Best Italian Restaurants in London.
In between working with Angela, Pip also had a brief stint at Gordon Ramsay's 3 Michelin star Royal Hospital Road, where she spent three months honing her skill set and soaking up as much as knowledge as she could. Earlier this year, she also won popular television contest BBC's Great British Menu, where the chefs were tasked with creating dishes that celebrated 140 years of Wimbledon.
Fast-forward to today and not only is Hicce going from strength to strength, but Pip has just launched her online shop, focusing mainly on wine and hampers which have proved particularly popular during the pandemic. She and the team also opened Hicce Market below the restaurant in the last lockdown, seling Hicce's own food plus that of its suppliers, all served alongside plenty of wine.
Warren Turnbull
A renowned chef with a fine dining background who has turned his talents to burgers, New Zealand born Warren Turnbull set aside his accolades of 1 and 2 Hat restaurants (which are equivalent to Michelin stars) to set up Chur Burger in 2013, which was born from a simple vision...his love for burgers. Chur Burgers now has the reputation of being one of the best burger joints in Australia.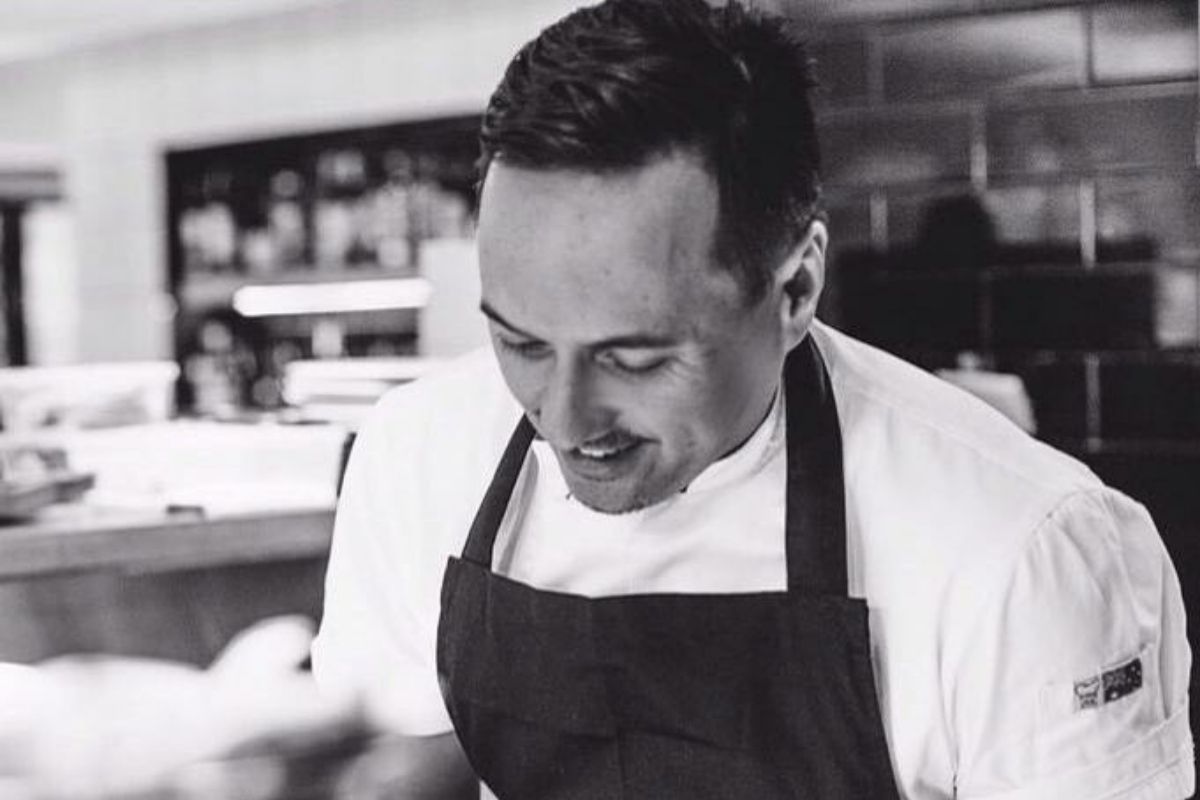 Named one of Sydney's most talented chefs by Time Out Sydney's food editor Myffy Rigby, Warren was sold from the first time he walked into a kitchen, and after two years spent honing his skills in the kitchen, he moved from his native New Zealand to London to further his knowledge, polish his talent and learn from some of the best chefs in the UK.
In 1998, after stints in big-name restaurants around London, Turnbull moved to Sydney and worked alongside Liam Tomlin in one of the city's most respected kitchens for the next six years, moving through the ranks to become head chef at Banc. In 2005 he opened his own restaurant Assiette, which quickly earned its world-class reputation, receiving numerous awards including 2 Chefs Hats in the Sydney Morning Herald Good Food Awards and numerous accolades by the Australian Good Food & Travel Guide.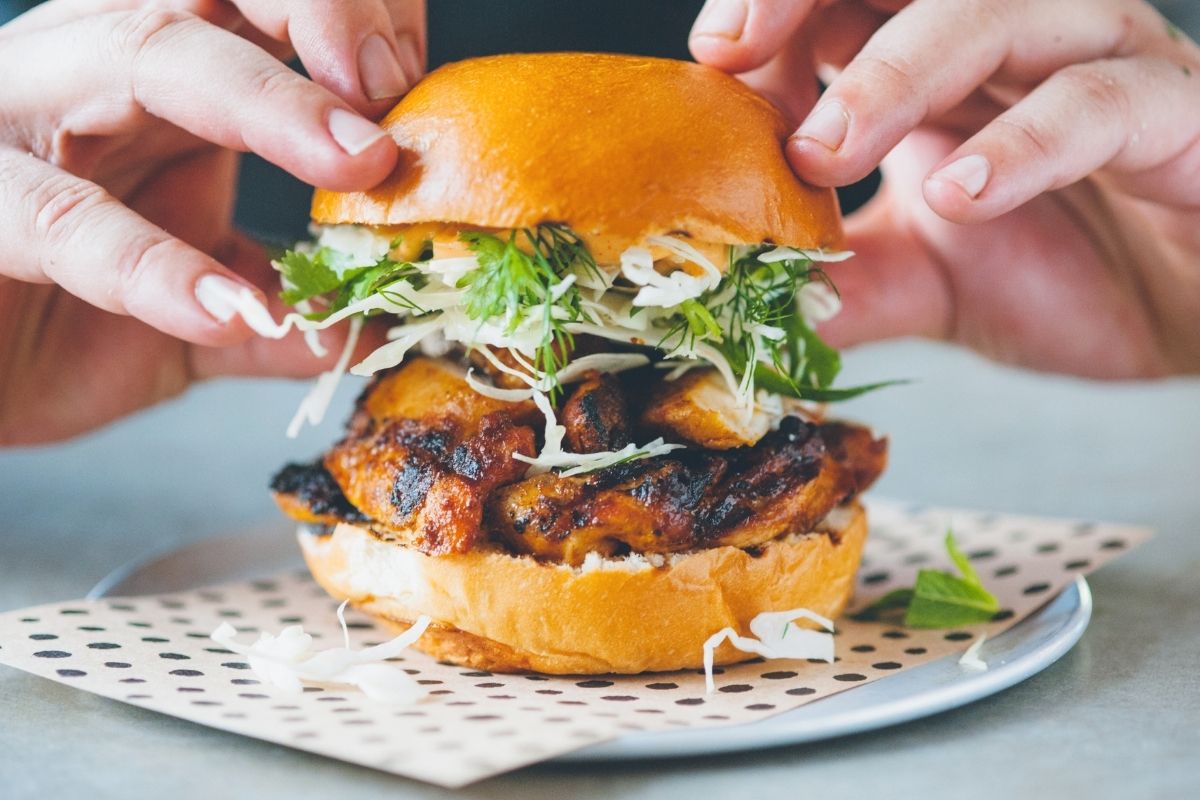 After another two successful restaurant openings, Assiette's 'little sister' District Dining in 2010 (awarded one Hat within a year) and an inspired Mexican eatery called Mexico Food & Liquor, Turnbull turned his talents to burgers. His latest and biggest baby came into play as one of the first burger restaurants to hit the scene, just as burgers were blowing up all over Australia. Chur Burger was established in 2013 and is known for having some of the best burgers in the country, with four Sydney stores, one in Melbourne and two in Brisbane. All their burgers are epic - especially the monstrous Chur Beas!
"Chur, one of Sydney's original cult burger joints, and still one of the best," says Time Out Sydney. "The attitude towards lettuce is more 'leave it' than 'take it'. Pickles and a thick, acidic tomato relish are the only plants you'll find on their 'OG' cheeseburger – unless you count huge swirls of butter-yellow mustard mayo as a vegetable. Those condiments and a slice of perfectly-melted orange cheese are all that graces the pink, juicy patty and soft milk bun."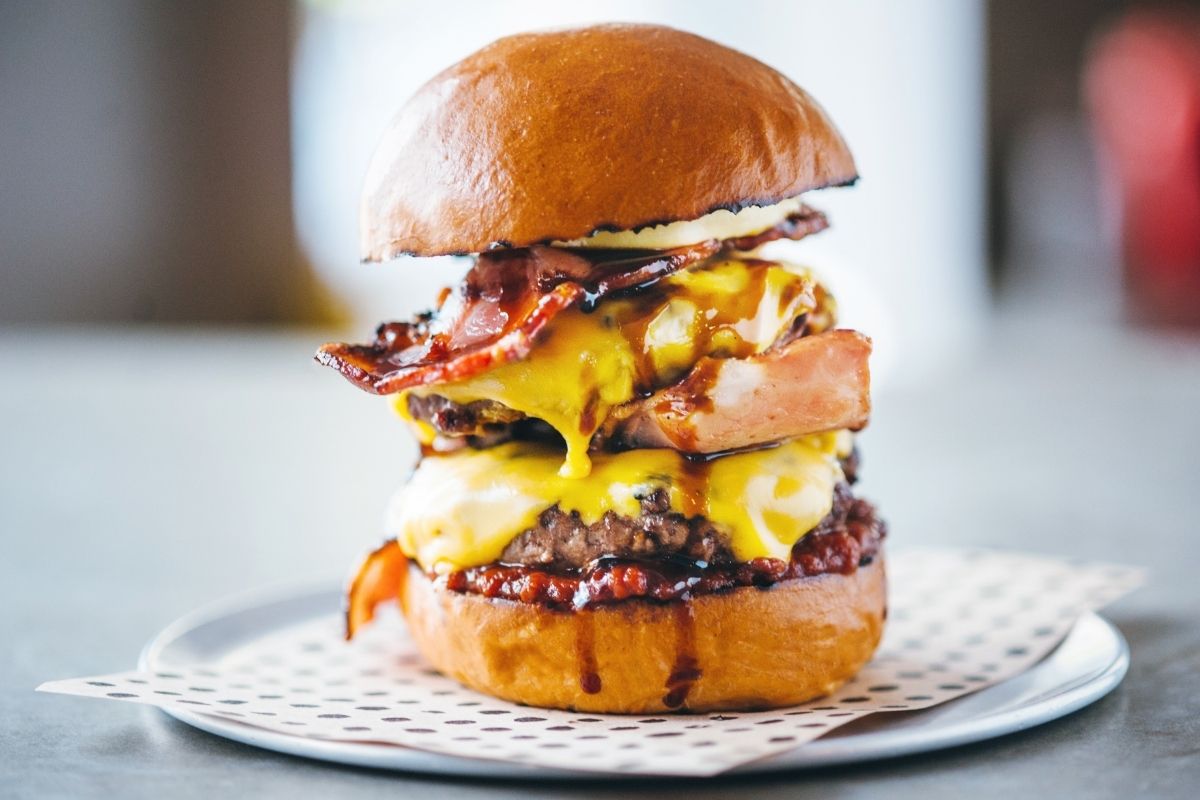 Today, Warren still owns Chur Burger in Australia but is currently concentrating on a new Bistro restaurant Kenmore Kitchen with a catering arm attached – watch this space!
Pascal Barbot
French chef and owner of restaurant L'Astrance in Paris, Pascal Barbot has held onto his incredible 3 Michelin stars since 2007. His restaurant, named after a flower from Pascals' hometown, is nestled in central Paris near the Seine river, and is currently number 108 in The Best Restaurants of the World list. A meal here is an exquisite experience serving modern French cuisine with an Asian influence – tables are booked up a minimum of one month in advance, so it's important to get your reservation in early.
Originally from Auvergne in France, Pascal fell in love with cooking from a young age, and once he had completed his culinary training, set about traveling the world whilst working in renowned restaurants such as London's Les Saveurs and Troisgros in Roanne. He also spent five years working under Chef Alain Passard at the 3 Michelin star L'Arpege – once named number 13 on the 50 Best Restaurant's list - with Pascal often described as Passard's prodigy - no mean feat indeed. Pascal went on to set up his own restaurant around the corner, quickly achieving his own success and 3 Michelin stars to boot. He achieved his first star in the first year of opening, the second star four years later, with the third following another seven years after that.
With a reputation for being an exceptional and creative chef with a calm nature, while Pascal's achievements and accolades speak for themselves, the man himself is very guarded and selective about any additional ventures he takes on at the side his restaurant, making him all the more intriguing to those who follow him. Recent projects include his contribution in 2009 to the elegant and informative cookbook Dashi and Umami: The Heart of Japanese Cuisine, while in 2010, he made his screen debut in the French television series Inventing Cuisine, offering viewers a glimpse into the kitchens of the best restaurants in France.
With thanks to Amandine Elite
About Amandine Elite
Amandine Elite represents an exclusive group of the most talented chefs from around the world. In addition to Michelin starred chefs, their line-up includes exciting up-and-coming talent, as well as renowned specialists leading the way in their areas of expertise. Amandine Elite promotes these chefs outside of their day jobs, making them accessible to customers for unique gastronomic experiences. In addition, a series of Amandine Elite gourmet events, each one hosted by a different culinary master, will also be available for clients to book for a special occasion, whether on land or at sea. These can be anything from a tailored travel adventure with a world class as your personal tour guide, to an authentic Mexican evening catered by the world's best Mexican chef or even a beach BBQ brought to you by America's leading Pitmaster.
For further information please contact Kate Emery on: +33638 56 59 71 or kate.e@amandinechefs.com