How Bannenberg & Rowell are Upholding the Legacy of 'Godfather' of Modern Yacht Design
Uncover the journey of Jon Bannenberg and discover how his son Dickie is driving the studio into a new era of yacht design.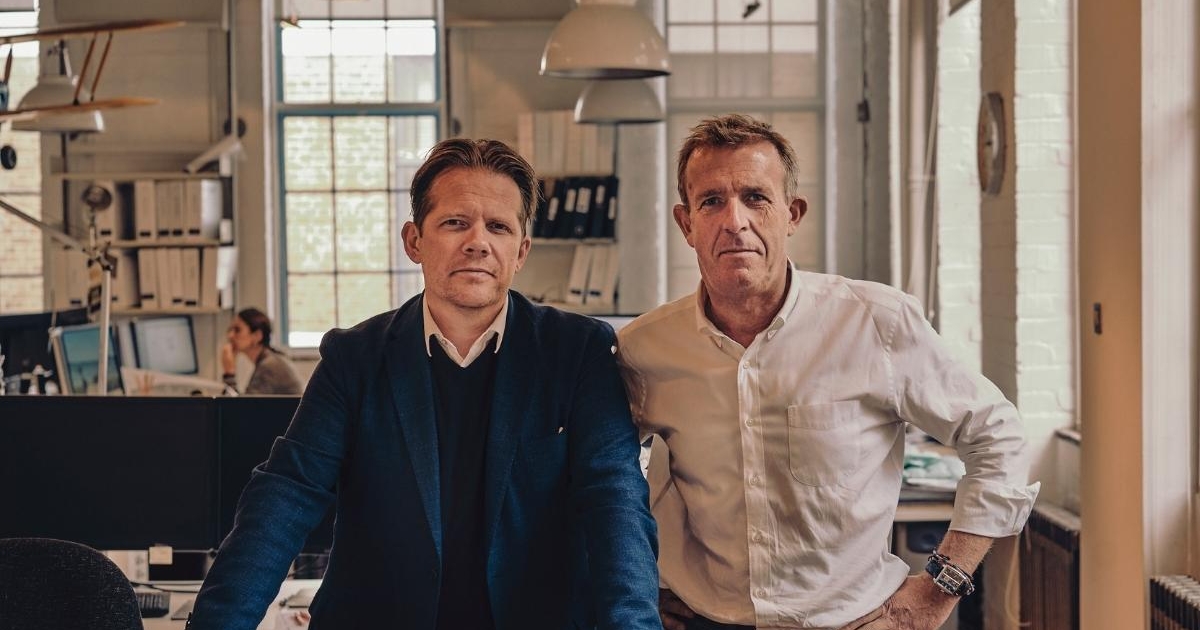 "A straight line is the cheapest distance between two points," illustrious designer Jon Bannenberg famously told his apprentices. It's one of a series of quotes which line the walls of the Bannenberg & Rowell design firm in Fulham, London, where his presence is still felt two decades after his passing. Today, the studio is run by Jon's son Dickie and his business partner Simon Rowell, who continue to uphold his legacy while driving a new era of yacht design.
Jon Bannenberg (1929-2002) was one of the world's most iconic yacht designers. Known as the 'godfather of modern yacht design', the Australian-Briton designed myriad iconic vessels including Rising Sun, Carinthia IV (renamed), Carinthia V and Carinthia VI (renamed) and Azteca. Many of the 200 designs he created during his 40-year career – his original drawing board still sits in the studio – were ground-breaking for their time and his studio trained many of the industry's modern-day design masters, including Andrew Winch.
When Jon arrived in London from Australia in the mid-fifties, yacht design was far from his mind. He took on various jobs as he found his feet, dabbling in theatre design, music and antiques. In the early 60s, he partnered with celebrated Bond Street antiques dealer Frank Partridge and designed interiors for Partridge's clients. He worked on residences, hotels, galleries and even a dentist's surgery before landing his first marine project, sailing yacht Tiawana, which would take his career to the sea.
Over the ensuing years, Jon designed a variety of iconic yachts of increasing size, including his alleged personal favourite, Talitha G. In 1978, he was appointed a Royal Designer for the Industry, becoming the first yacht designer to be honoured since Charles Nicholson in 1944. His last project was Rising Sun, a giant 138m Lürssen-built superyacht, which was delivered after his death.
Jon's entire design life was about "overturning conventions and the 'normal way'", says his son Dickie, and this is what the Bannenberg & Rowell team aspire to uphold. Describing their approach as "eclectic, original and approachable", their aim is to "create the freshest and most creative work around".
"It's tricky to define because approachable sounds a bit generic, but I don't think what we do is generic," creative director Simon Rowell says. "We create yachts have an identity and have a bit of soul about them. It's a discipline, rather than style, but we try and make sure that there's no lost opportunity. When you're spending 40 or 100 million euros, you'll never hear us say 'that'll do' or 'that's good enough'. Whether you want something very classic or very progressive, we are devoted to what we call 'total design'."
"Our ideal of total design' extends from doing a graphic identity for the boat and picking notepaper and arranging all of those tiny details. Sometimes we've even got involved in uniform design," adds Dickie Bannenberg. "We have a famous thing in the office that dates back to my dad's days called the 'snail tong' list. It's essentially a schedule of all the interior things, down to china and glass, which we need to source. It's called the snail tong list because years ago, in the same way, my father designed everything and delivered the boat to the owner, and the very first meal they had onboard was snails, and the one thing he had omitted to supply was snail tongs."
The firm's clients have included high-profile personalities who've commissioned equally famous yachts, including Adnan Khashoggi (the original owner of Nabila), Malcolm Forbes (The Highlander), Helmut Horten (Carinthia VI), Gerald Ronson (MY Gail), and J.P Getty Jr (owner of Talitha). In fact, their work led Hollywood agent and aesthete Michael Ovitz to call the studio the "best kept secret in yacht design."
As well as bespoke builds, Bannenberg & Rowell design speculation superyachts for many of the world's leading shipyards – their most recent being Moskito (below) for Heesen. The 55m designed-for-charter superyacht is sophisticated yet inviting and designed to be a home on water. "It's approachable, but it still dresses really smartly and tailored when it has to present itself," Rowell says. "It's not a great, glossy, old fashioned yacht interior. Even some contemporary yachts can get pretty untouchable and museum-like, but I think this feels like an open plan residence."
Innovative use of space is another strength of Bannenberg & Rowell. "In all of our projects, we sit there and question, 'what if we do it this way?' Look at Franz Heesen with his aft-facing owner's suite where the sky lounge was. You don't have to build a yacht in the traditional way nowadays," Rowell says. "I remember we had a big media room for the owner's children and grandchildren in the forward, with a huge screen where the owner's suite would have normally been," Dickie adds. "It's really important to keep refreshing and not just falling into the trap, because there are opportunities to innovate. We certainly try to innovate but, of course, it gravitates back to what the market is expecting. We're not going to take huge risks on a spec boat but on private commissions, we'll take the thing to bits if we can."
While the team has worked on some incredibly large yachts – including 70m Joy, 72m Predator, 82m Pacific and 87m Avantage – their way of working means they can be versatile, but they do have their sweet spot.
"I moved into yachts 18 years ago, thanks to Dickie. Rising Sun was delivered six months after I started and at 138m, that was enormous," Rowell says. "We really have done things from 30 metres to currently 112 metres and our principles have all been the same. When you get bigger boats, it's very exciting and you can do all sorts of stuff, but it brings a totally different set of challenges. Sometimes you're dealing with a room that's been made enormous because it can be enormous, and it's a horrible room. Our job is to bring that back to a human environment."
With clients and yachts varying wildly, meeting the brief while adhering to firm's design principles is a further challenge. "My father famously one said: 'it might be your boat, but it's got my name on it,'" Dickie says. "The truth is that you're building your portfolio – that's what people will see in five years' time. Clients can go mad with too many ideas but there is a certain look a client is looking to get with us – people are not coming to our door for a gentleman's club, although we will do it. If it's a private yacht, you can do whatever you want."
Photo credits: David Churchill; supplied
Read Next: