Charter Itinerary: The Story of Today's Hottest New Yachting Software
Charter Itinerary is changing the world of yacht itinerary creation, with its revolutionary new yacht itinerary planning web platform. We spoke to its founders to learn how this exciting new platform was born, how it works, and how the yachting industry has embraced it.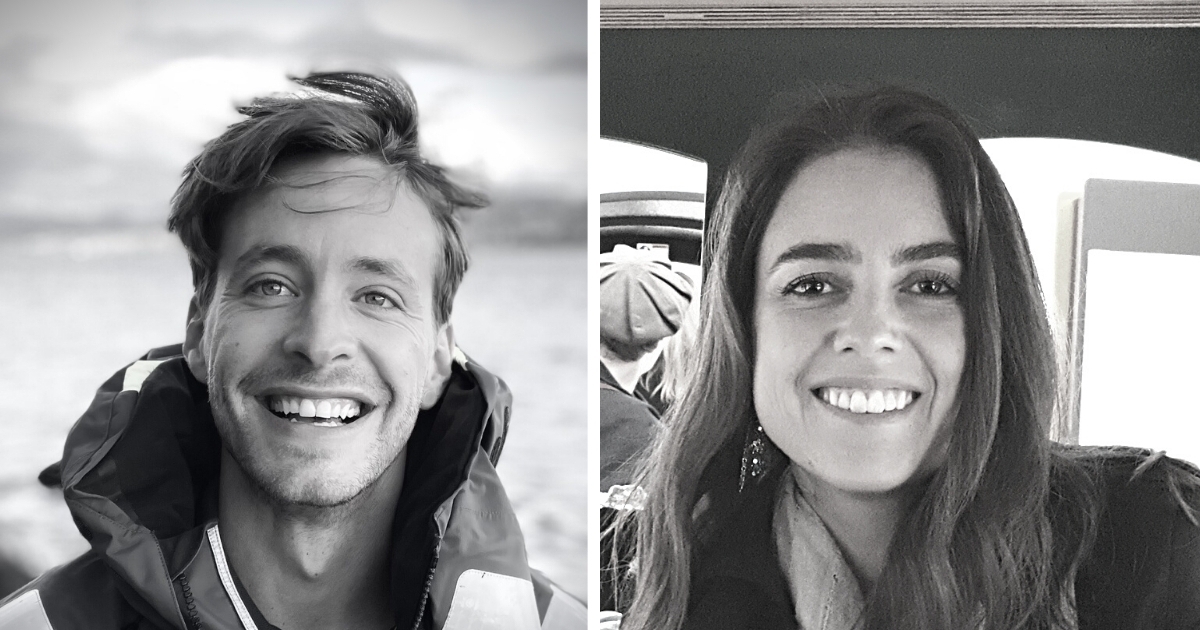 Ah, the humble pdf.
Pdfs are good for many things. Essays, stories, recipes, instruction manuals and many others.
But Boris de Bel and Candice Christiansen, the co-founders of Charter Itinerary, are clear on one thing that pdfs are definitely no good at, and that is: Creating yacht itineraries.
And yet, pdfs, Word docs and even PowerPoint slideshows are exactly what the charter industry has been relying on for as long as we can remember, for communicating itineraries to guests and other stakeholders.
Thanks to Boris and Candice, those days are finally over. Enter: Charter Itinerary. Their revolutionary new itinerary planning platform, specifically for the superyacht and leisure boating industry.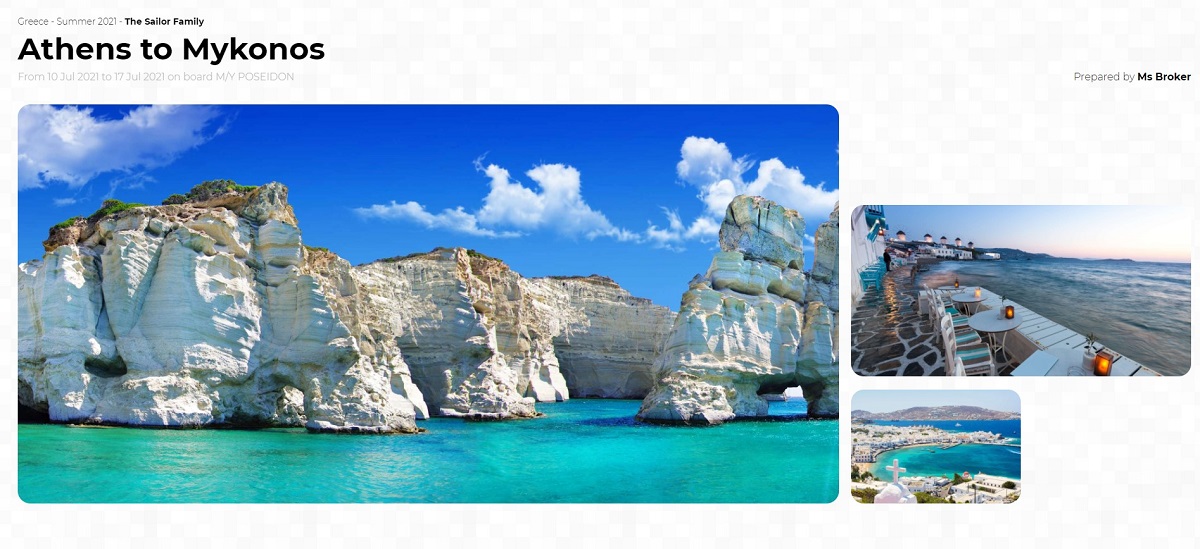 Charter Itinerary is a fully interactive web-based itinerary creation platform, and it's already changing the way brokers and other industry professionals plan, produce and present itineraries for charter guests. Boris and Candice sat down with Superyacht Stories to discuss the development of their new platform and their vision for the road ahead.
Simplicity by design
The first question we had is: How does it work?
The user logs into the Charter Itinerary website, chooses a template and is asked to enter a start date and an end date for their planned trip. They'll enter where the yacht will depart from each morning and arrive at the end of each day and select photos of the locations from the platform's very own database. That's all. The process is deliberately quick, clear, and simple.
The website then generates an interactive brochure for that trip, displayed on its own web page with its own unique URL. Included on the page is a beautiful map displaying each leg of the trip, marked with all of the points of interest along the way. Each point includes a description and the selected images of that location, both of which are actively maintained and updated by Charter Itinerary to ensure that the information it contains is always relevant and correct. If the user wants to make any changes to the suggested itinerary, that can be done easily and quickly with a few clicks of the mouse.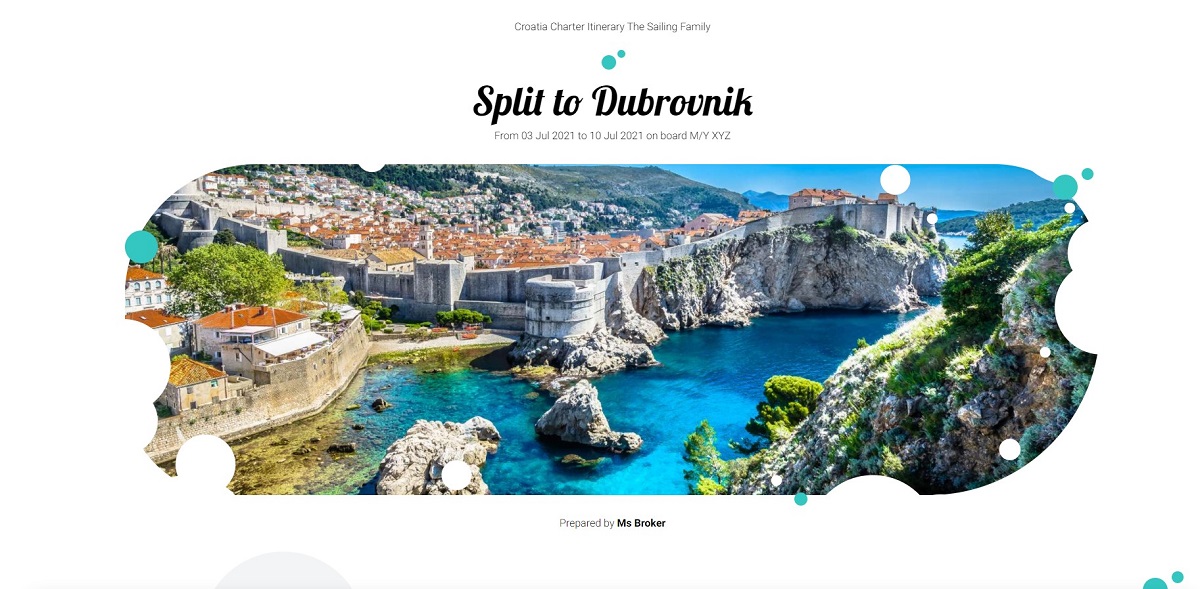 This page, with its unique URL, can instantly be shared with guests, the captain, or anyone else concerned.
If the whole process sounds quick and easy, it's because it is – that's the company's big selling point. According to Boris, charter brokers are currently spending a huge amount of time creating those pesky itinerary pdfs. "Right now, the process is extremely manual," he said. "There's no platform, so you take a word document or a pdf, you copy/paste a map and you manually draw the lines on the map and calculate all the times. And then you have to do all the research for all of the locations, get all the images etc. It's a very labour intense exercise and extremely time-consuming. Charter Itinerary automates and streamlines a process that would normally take a few hours or a few days, into something that only takes a few minutes at most," he explained.
Automation and efficiency are only two of the reasons why the industry is so enthusiastically swapping their pdfs for URLs. Another one is interactivity, as Boris explained: "Today, even the best charter itineraries out there, like those produced by specialist design companies or the best in-house designers at the biggest companies, are still only pdfs. They look fantastic, but they're a static document, whereas the itineraries produced by Charter Itinerary are fully interactive.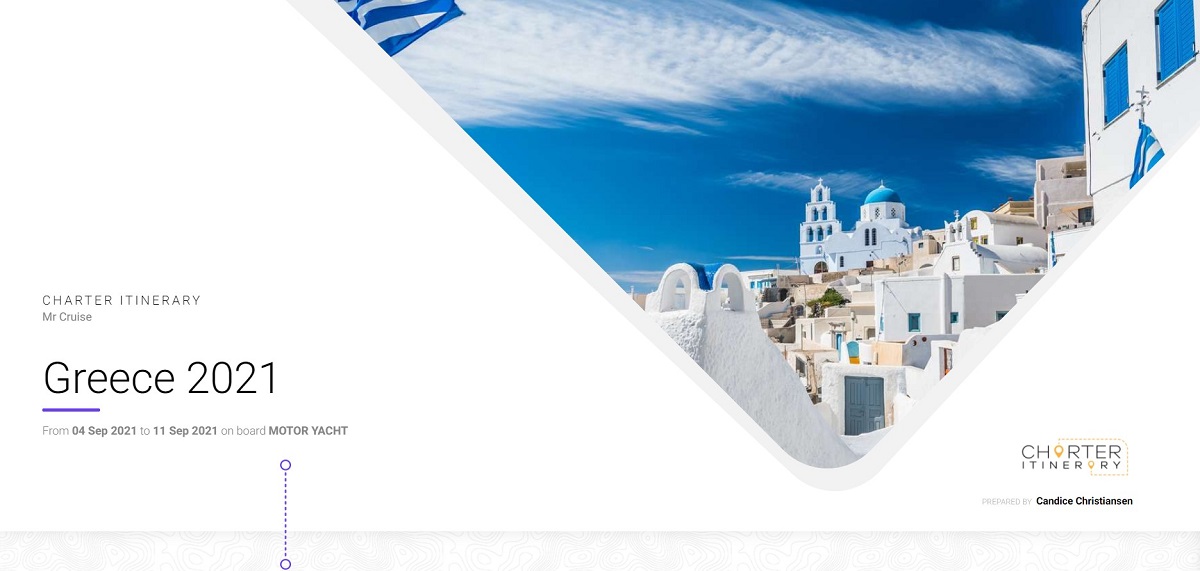 "This adds a lot of value to our end users, who are now receiving a fully interactive document that they can play around with. So, while it solves the cumbersome process of creating the itinerary in the first place, it also delivers a superior end product to the client."
That interactivity is also useful when it comes to dealing with hiccups like changes in weather, or guest preferences. This can lead to trip plans having to be changed at the last minute, which is not a problem, because any itinerary planned on Charter Itinerary can be changed whenever you like, instantly and on the fly.
A business born out of a solution
Charter Itinerary has a surprising genesis. Unlike most businesses that are created in order to solve a problem for the market, Charter Itinerary was created in order to solve a problem for themselves. Boris and Candice met while working on different ends of the yachting industry Despite their different backgrounds, they shared similar frustrations. "After moving across from the yacht management sector with all of its online platforms, to the charter side of the industry a few years back, it was odd to me that there was no tool to create itineraries easily for the charter sector," noted Candice.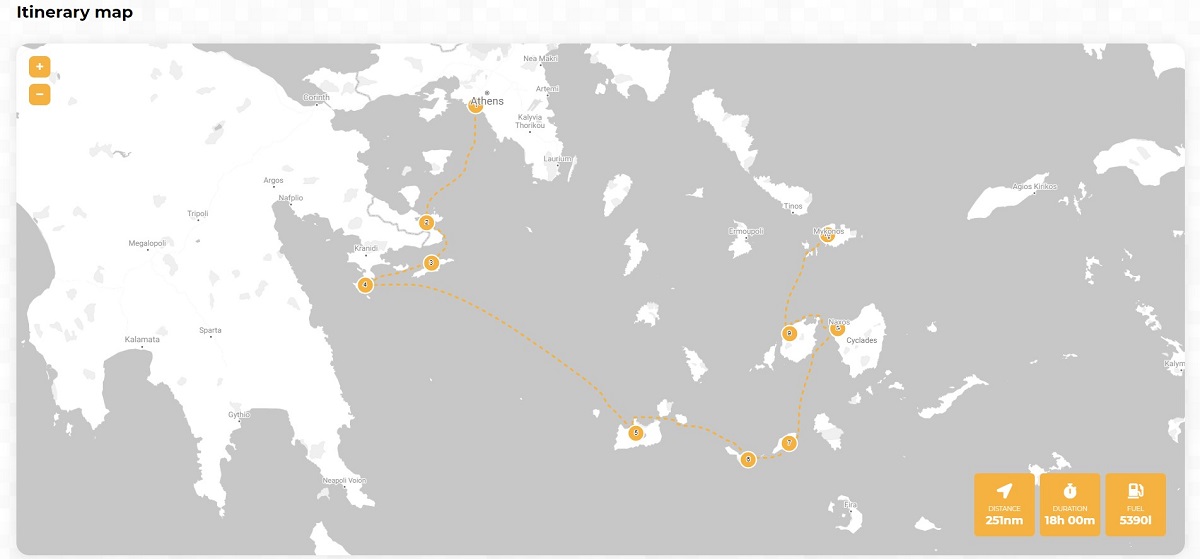 "This was never meant to be a business, to begin with. It really began as a way for us to solve our own pain points with the itinerary creation process," added Boris. After a period of time, however, it became clear that they would need money to achieve their vision and decided that setting it up as a business would allow them to finance its future development.
The next step was doing a whole lot of research into the market and what, exactly, their approach needed to be. This proved to be challenging. "The yachting industry is opaque by design," said Boris. "There was lots of guessing and assumptions. It's new for the industry, after all, we're going paperless and trying to modernise this whole process, but we were adamant about not spending all this time and effort developing a product that nobody wants."
An enthusiastic response
The pair moved quickly and soon had a prototype ready for people to test and to measure demand for their innovative new service. "We were overwhelmed by the positive response we received," said Boris. "People were frustrated that it wasn't ready yet, but this gave us the confidence to move forward with developing the service."
From the prototype phase, the company moved into beta testing and then to an official launch on the 1st of July. The enthusiastic reception by the market was remarkable. "In the first month, we had 105 companies sign up," said a visibly excited Boris. "It has been amazing so far. We're very conscious of not growing too fast due to teething problems, but the demand we're seeing has validated our efforts," explained Candice.
Charter Itinerary is available as a no commitment, pay per itinerary plan – the Starter plan, or for the heavier users, as one of two subscription plans – the Team and the Pro plans. The service is aimed primarily at charter brokers, but it is available to captains, pursers, charter managers and anybody else in the industry tasked with planning charter itineraries!
If you'd like to reach out to the Charter Itinerary team, they'd love to hear from you and are easy to find across all major social media platforms and of course their website – www.charteritinerary.com.
Read More: