IGY's Málaga Marina's Stunning Redevelopment
The port city of Málaga on the Costa del Sol in Andalusia is one of the world's oldest, founded in the 8th century B.C. by the Phoenicians, and nestled into the super modern skyline, the city's hilltop citadels of the Alcazaba and Gibralfaro provide an enduring reminder of Moorish rule.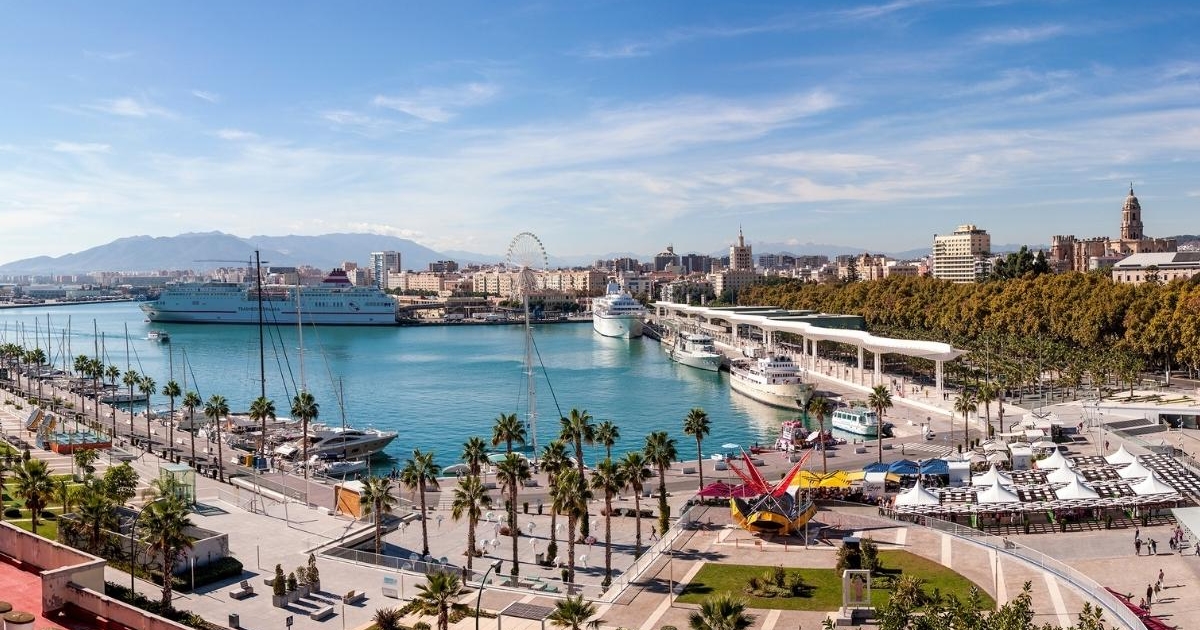 As the birthplace of Pablo Picasso, it's no surprise to find art everywhere; Málaga boasts an incredible number of museums for a city of its size.
Against a picturesque backdrop which combines ancient historical monuments with magnificent 21st century architecture, IGY's recently redeveloped marina in Málaga offers all the comforts you could possibly desire while soaking up the atmosphere of this stunning city of contrasts.
With its 2.5km of state-of-the-art piers, IGY Málaga Marina is conveniently situated at the gateway to the city centre - just a hop and a skip from the cathedral, yet easily accessible to the region's 16 beaches. "The location is perfect," adds IGY's front desk manager Alejandra Cruces. 'You cross the street and in 500m, you are at the cathedral in the heart of the city centre, which is compact and has everything you need."
The two-year renovation has seen the creation of 33 slips, 31 of which are dedicated to superyachts of up to 180m and two reserved for local tourist boats. "We have almost 800m of berthing space so it's very versatile," explains Alejandra. "This means we can house yachts of 180m plus and can reconfigure the layout according to demand."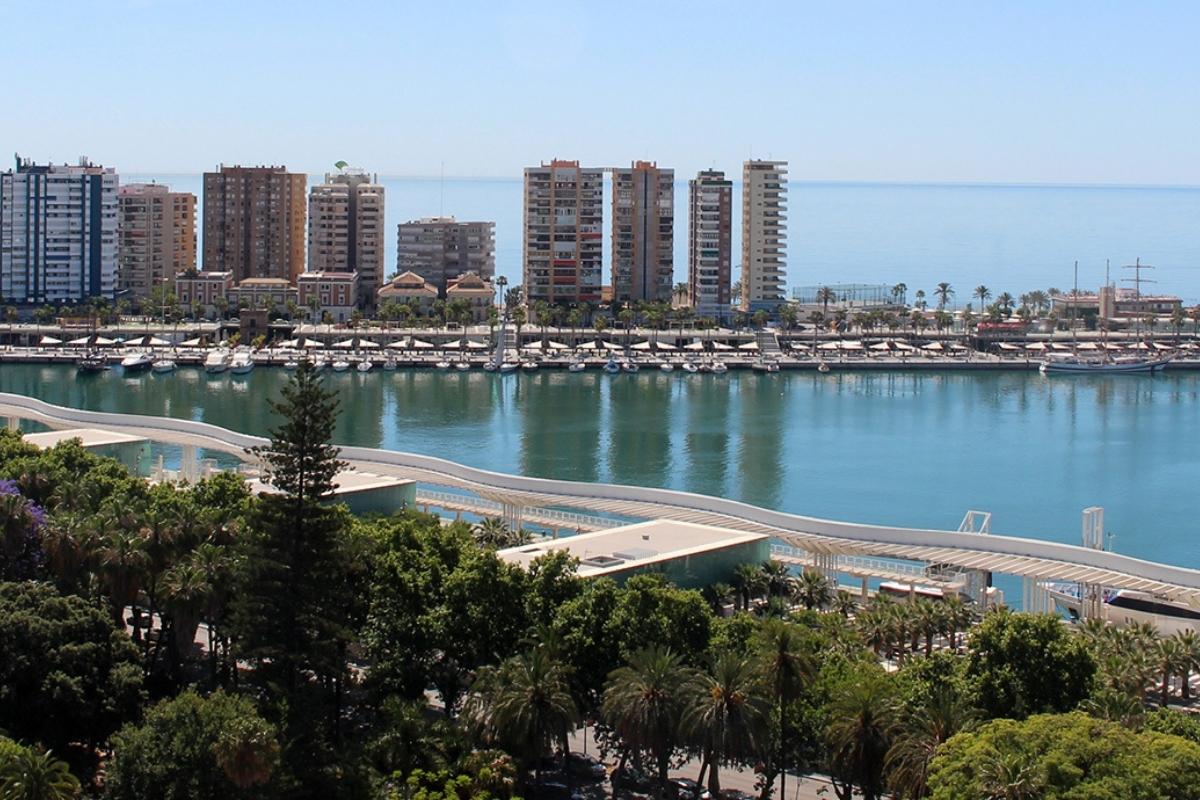 Piers 1 and 2 offer slips to superyachts from 30m upwards with a 2000 amp power supply which makes the marina one of the highest powered of its kind. "The beauty is that the largest vessels can turn off their engines and connect to our supply instead of using up their fuel," adds Alejandra. "It's this, plus our very calm waters - unusual for many marinas - which will be a big attraction for larger vessels."
Indeed such still waters year-round are unusual for a port in this position. "There was a lot of water movement here before work started, so we constructed two large dykes to minimise it and ensure 360 days of wave-free days," explains Alejandra. "It was a big problem for local yacht owners before, as the waves hit the end of the port and boats were moving all the time, but this will make the waters calmer and offers more protection."
Add to this, 24hr security and surveillance, a 24/7 concierge service and an arid climate which boasts average daytime winter temperatures of 17 – 20 degrees, and you can see just a few of the myriad benefits IGY Málaga Marina has to offer discerning yacht owners.
Two main marina buildings comprise an office with an adjacent restaurant with a beautiful terrace with views of the picturesque marina. The Dockmaster's office will also have a small crew area and a second terrace overhanging the sea for crew members to enjoy.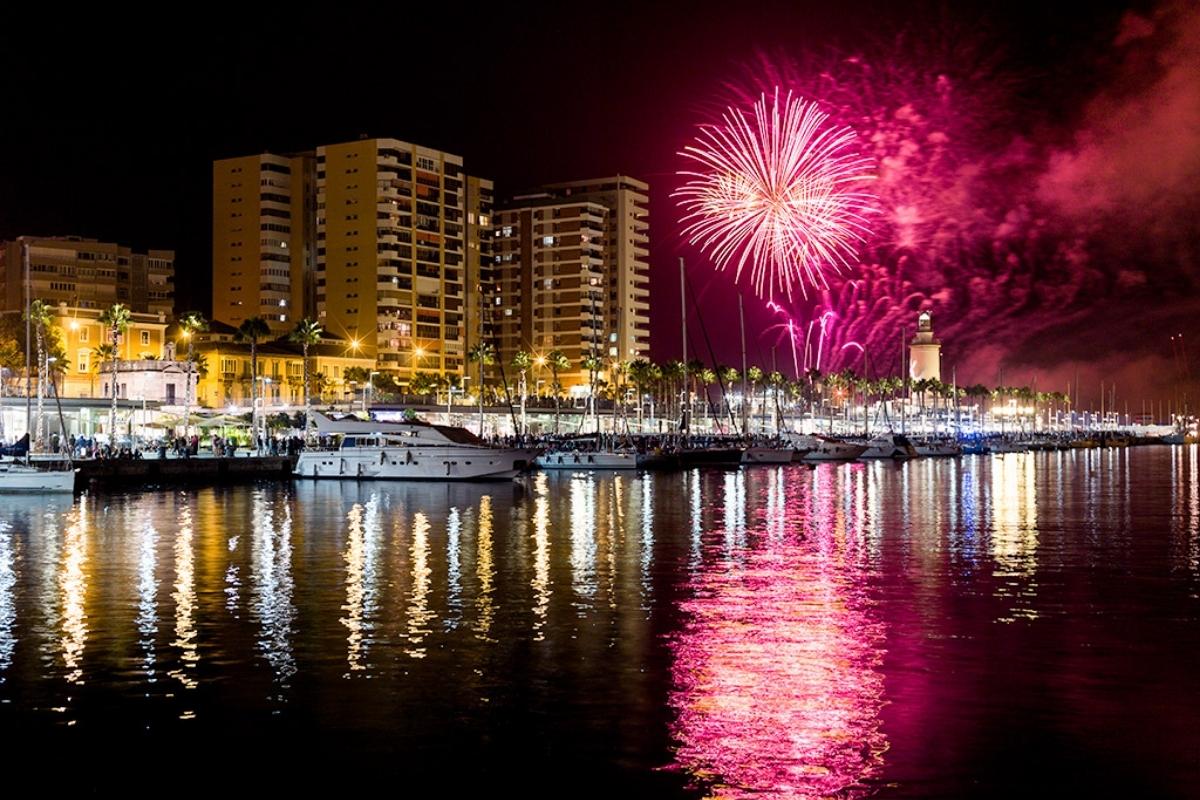 Just a few steps from IGY Málaga Marina, owners and crew members can enjoy access to the leisure facilities of the sports complex, featuring a gym, tennis courts, and indoor swimming pool. There will even be a couple of high-end marina pool cars for owners and crew to use while staying onsite.
Venture offsite and set sail for some of the Costa del Sol's most memorable routes and anchorages including the architectural showcase that is Sotogrande (56 miles), Puerto Banus - playground of the rich and famous (38 miles), the enchantingly beautiful Cascada de Maro (31 miles), and breathtakingly unspoilt Cala Doncella Cove (35 miles.)
Adrenaline fuelled owners and crew members embarking on longer stays at IGY Málaga Marina are particularly well catered for. Within a 90 minute drive, you can ski at Sierra Nevada while in the other direction, Tarifa offers world-class kite surfing. The area also boasts over 40 golf courses within 45 minutes' drive of the marina, and horse riding in nearby coastal and mountain locations is also available.
For those seeking out more sybaritic pleasures, Málaga is known as a lively cultural hub. This is thanks, in no small part, to the city's ambitious mayor, who has successfully overseen huge redevelopment and infrastructure work in the last decade to transform Málaga into a welcoming city buzzing with tourist attractions, music, local traditions and arts.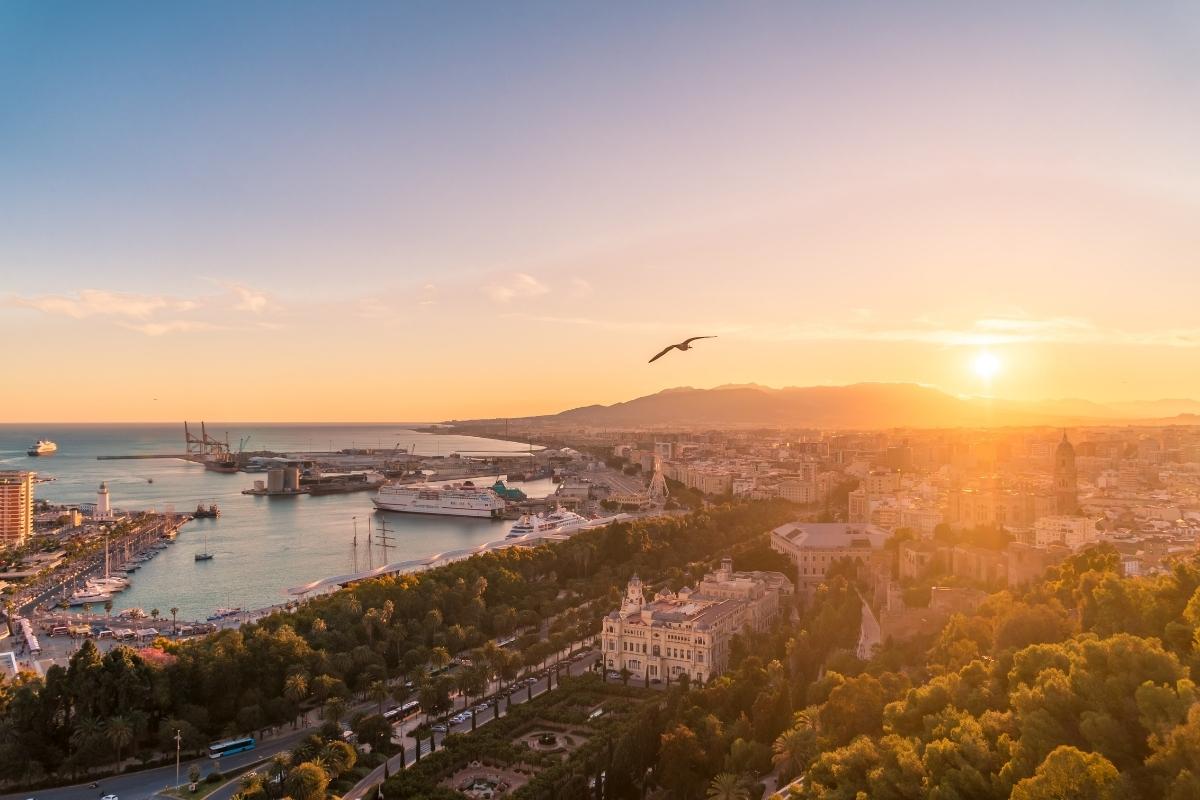 A Pompidou sits in the middle of the two piers while the Museo Picasso, Thyssen, CAC modern art museum and Ifergan, housing the most important private archaeological collection in the world, will please the most passionate art lovers.
IGY Málaga Marina also raises the bar when it comes to its burgeoning restaurant scene. Fine dining establishments in Muelle Uno (Pier 1) include Michelin-starred José Carlos Garcia's Restaurante JCG and Marisqueria Godoy, offering exquisite seafood and meat dishes, while Gorky, Toro and Casa Carmen offer divine traditional tapas.
"Many amazing restaurants and shops want to open in the area because they realise they will have the clientele for their market," adds Alejandra. "In the city, we already have lots of fabulous places to eat as well as many bars. After dinner, you can go for a cocktail before heading to one of the many roof terrace loft style bars where you can admire the beautiful views of the cathedral, the Roman Theatre, the old fortress and, of course, the sea."
"Málaga's nightlife is well known for being lively and sophisticated – people love to dress up and really enjoy the nights and the ambience here. There are live concerts in many restaurants and bars, and you'll find everything from 80s disco to modern Flamenco."
She advises visitors to start their voyage of discovery at the Picasso Museum, admiring the works and surroundings of the most famous painter in town before enjoying a drink at the museum café. After exploring charming Calle Molina Lario and the beautiful cathedral, perhaps wander to the Plaza Poeta Alfonso Canales where you can order a cocktail and watch the sunset from an elegant rooftop bar.
Just 15 mins by car, McArthurGlen designer outlet will keep ardent shoppers happy, offering great deals on labels including Prada, Armani, Zegna, Karl Lagerfeld, Escada and La Furla.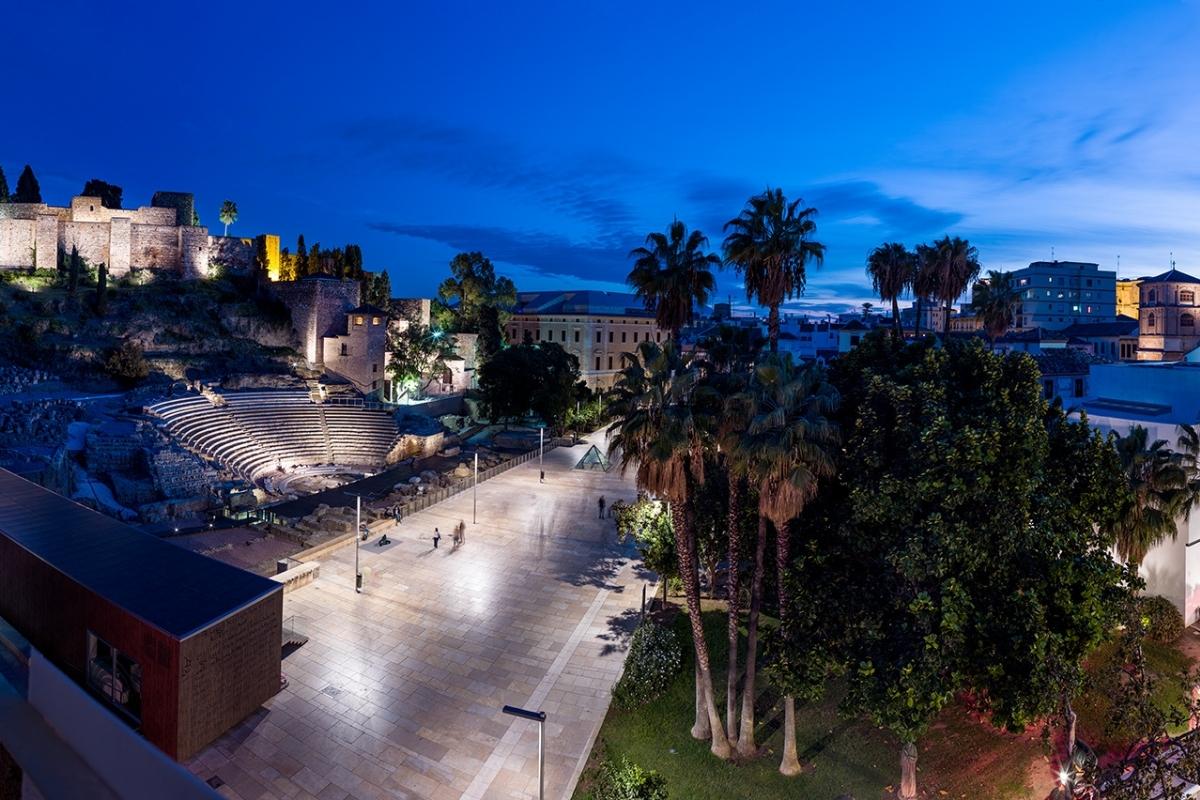 The Mercado Central is a great place to stop for provisions on your way back to the marina after relishing in the beautiful murals and street art, interspersed with art galleries, the CAC Museum and gastropubs galore in the Soho neighbourhood. One of Málaga's most famous sons, Hollywood film star Antonio Banderas, is the artistic director of the Teatro del Soho.
Make time also to get up close to the Alcazaba, which was built on a hillside in the 11th century by the Moors to protect the city and offers stunning views of the coastline. The Roman Theatre and Gibralfaro Castle are also worthwhile stop offs as you admire neighbourhoods and buildings dating back to the last millennia before trying out the authentic Arabic Baths where you can enjoy a wonderful spa experience.
Finally, Parque de Málaga will blow you away with a plethora of stunning sculptures, fountains, banana trees and a landscape that lines the pathways near the shore.
"Our location is further away from the middle of the Mediterranean, which is where many charterers head," adds Alejandra. "However we are hoping to attract long term and technical visitors as well as culture vultures who are looking to enjoy the wide variety of music and art here."
Read Next: