England Superyacht Hotspots
A country defined by its long and proud maritime history, England is home to dozens of charming towns and quaint fishing villages, all with picturesque rugged coastlines perfect for cruising.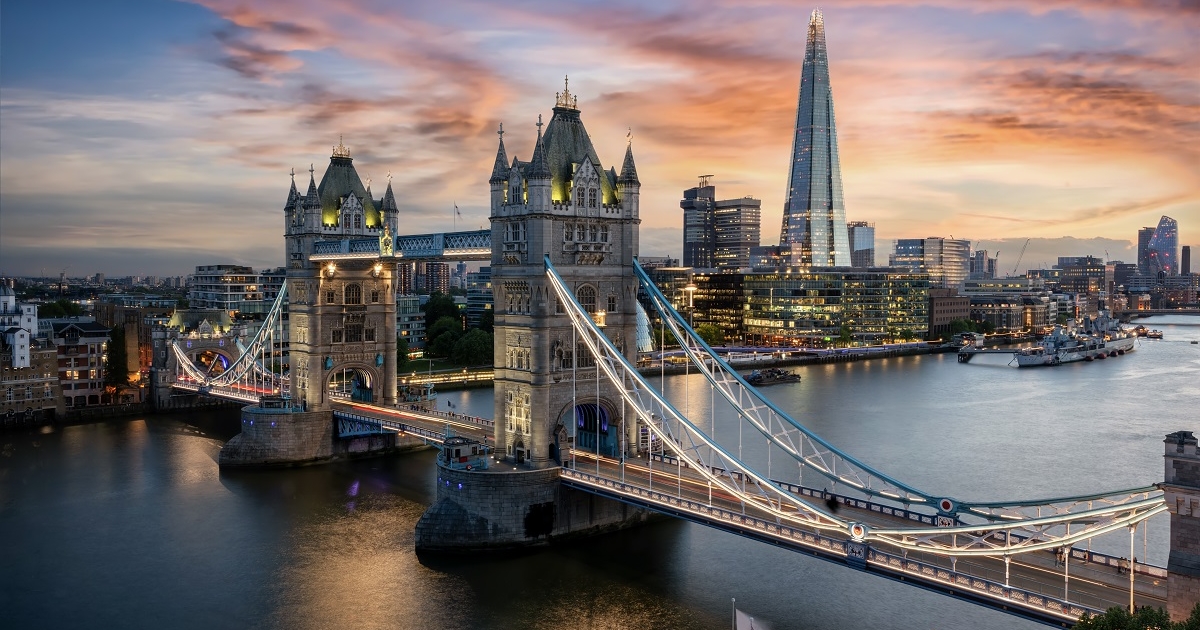 It might be small, but what it lacks in size it makes up for in epic scenery, beautiful beaches, green fields, chalk cliffs and 2795 miles of shore, making England's coastline one of Europe's longest, and the only one to have a public path the whole way round. And while it might not be your quintessential charter destination, its land is full to the brim with urban landscapes, cultural hot spots, a pulsing music scene and plenty of fine dining.
Whether you're exploring the streets of Cornwall's sleepy villages, hiking in Devon or basking in the bright lights of London, England is a land of diversity full of surprises.
London
You'll begin your charter in St Katherine Docks, central London's only marina set in the beating heart of the city with top quality amenities and exotic eateries. Located on the doorstep of all the most popular attractions, just a stone's throw from Tower Bridge, you can admire London's iconic cityscape along the River Thames by day or night.
Why not take in a show in London's famous West End, visit the historical Tower of London, or indulge in a little retail therapy around the charming streets of Covent Garden or the luxury boutiques of Mayfair and Knightsbridge. And you're spoiled or choice when it comes to fine dining with dozens of Michelin-starred restaurants scattered across the metropolis.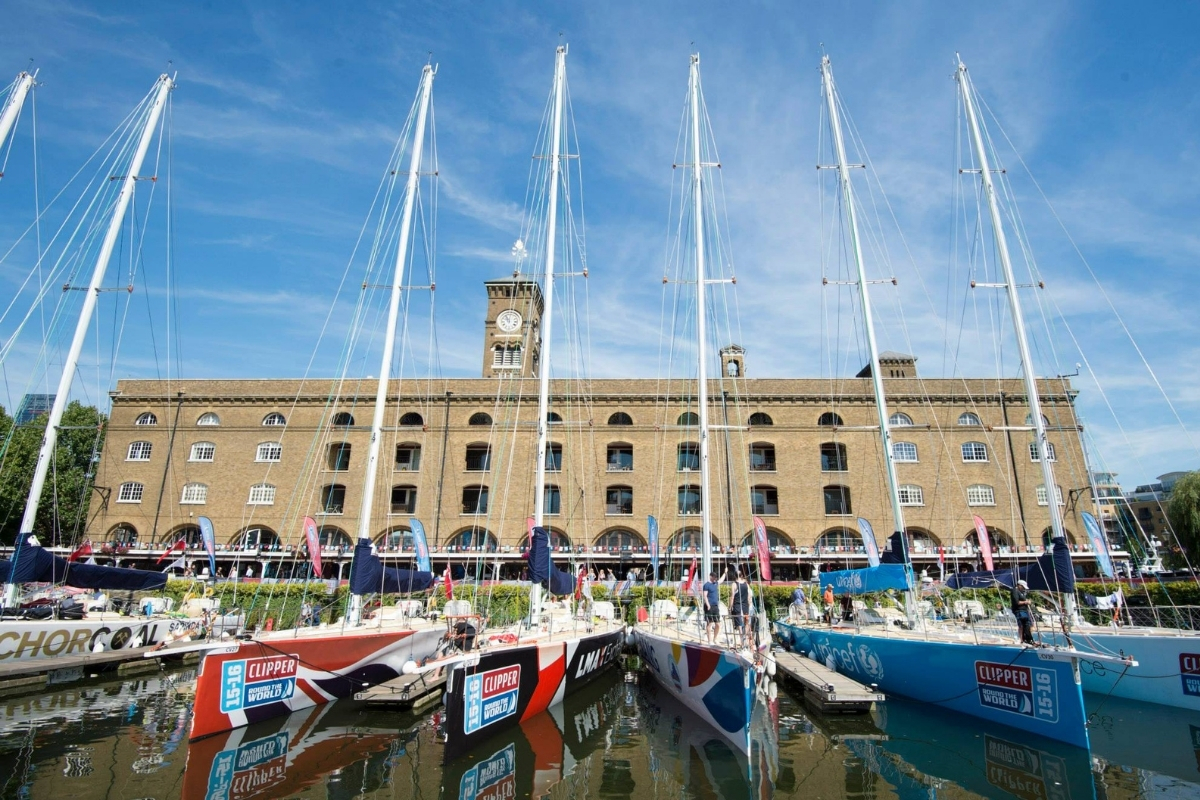 Devon
With its rippling beach-fringed landscape, historic homes and picturesque towns, Devon is the perfect spot for a refreshing ocean dip or a little barefoot beachcombing. Offering some of the best cruising in the UK, look out for the coastline's eclectic wildlife, or hop ashore for some of the county's most popular tourist hotspots including Exeter Cathedral or the captivating summer home of renowned crime writer Agatha Christie.
Be sure to visit the pretty riverside town of Dartmouth with its vibrant marina, cafes, boutiques and high end eateries. Dartmouth is also home to the prestigious Royal Naval College Britannia where HRH Prince Philip, Prince Charles, and Prince William all trained.
Slightly further south sitting charmingly at the mouth of the Kingsbridge estuary, take a stroll in the popular sailing town of Salcombe with its ancient winding streets and sandy coves. If you're interested in maritime history, spend a few hours at the Salcombe Maritime Museum where you can learn all about its sailing, fishing and shipbuilding heritage.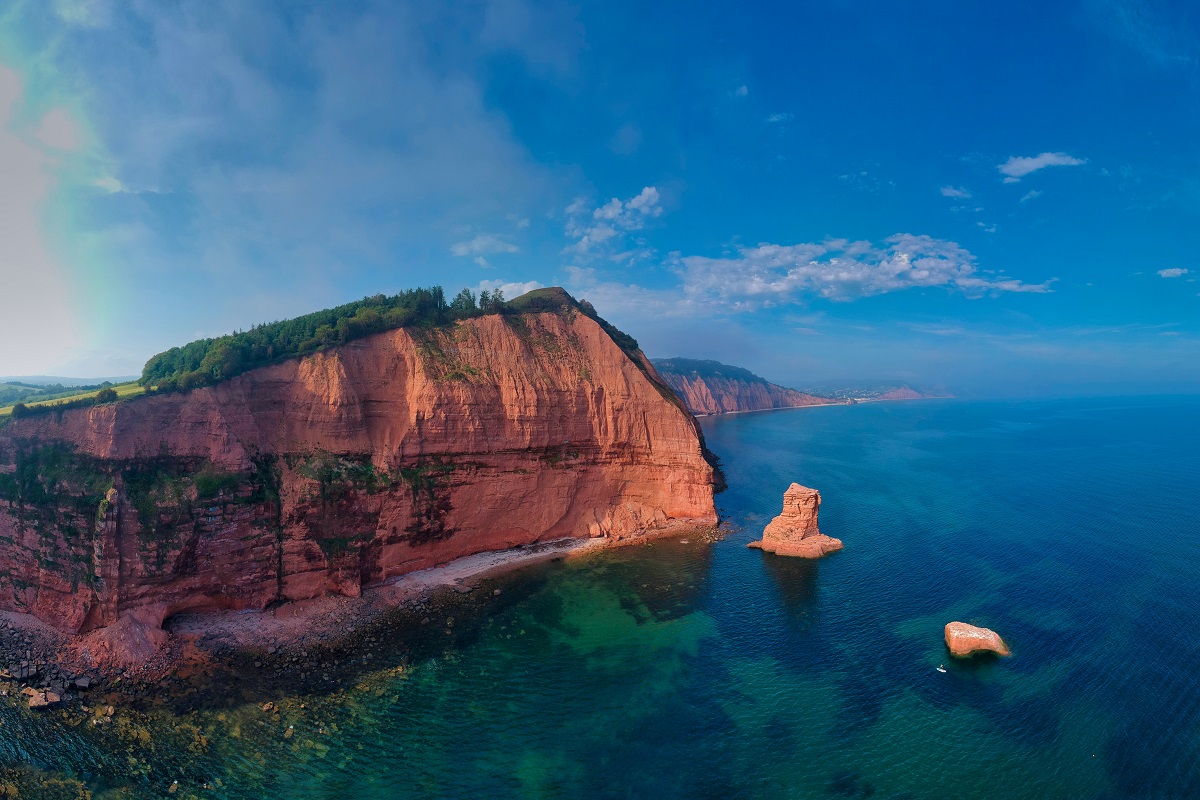 Cornwall
You can't go further west than the ancient Celtic kingdom of Cornwall, home to the southwest's most beautiful beaches. Spend the day cruising the county's wild coastline dotted with pretty fishing villages and be sure to step ashore and try a traditional Cornish pasty or some fresh scones with strawberry jam and clotted cream.
A key attraction here are the space-age domes of the famous Eden Project, an eco-educational charity program that features a biome housing the world's largest 'rainforest in captivity'. Nature lovers will appreciate the miles of deep rugged beach surrounded by lush green hills and the bluest waters..
Falmouth is an ideal base for exploring the south coast, home to Cornwall's finest maritime museum and a wealth of chic bars and bistros. Throughout the county there are plenty of opportunities to sample the culinary creations of celebrity chefs or return to your yacht for a more intimate dinner and cocktails on board.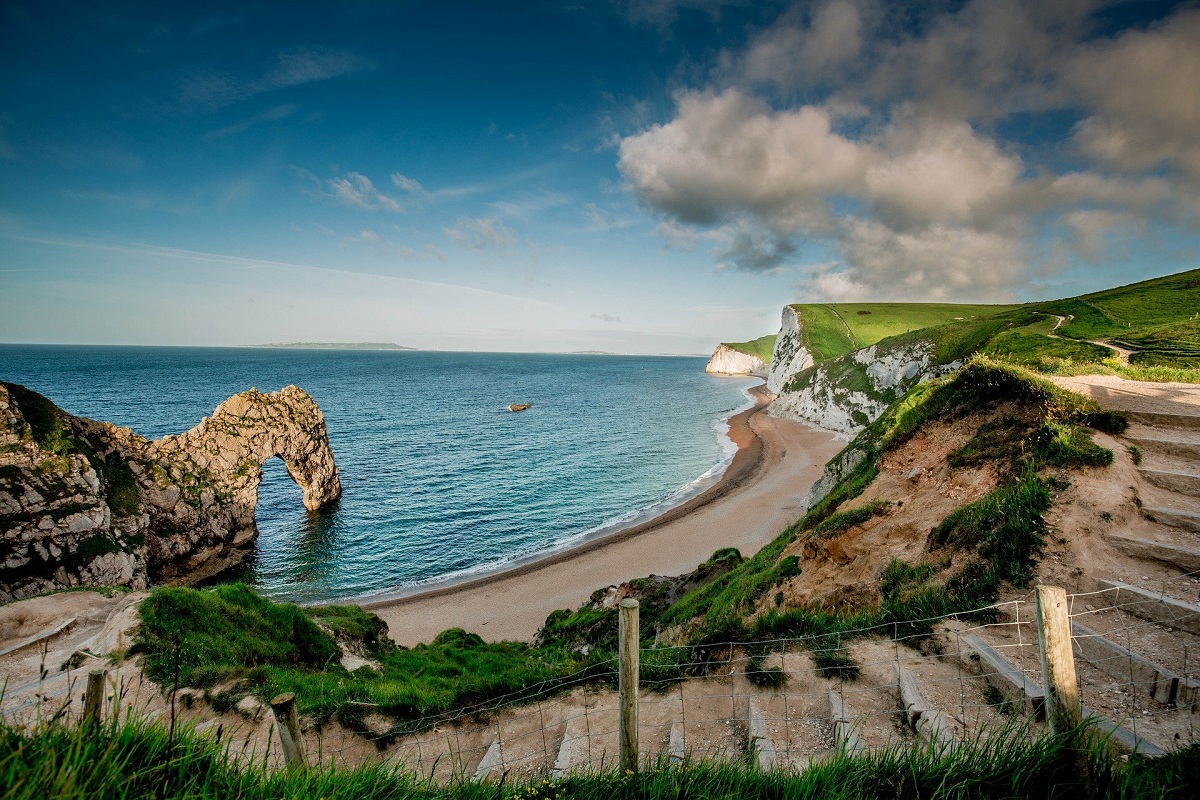 Portsmouth
Dubbed England's naval heartland, visitors to the friendly town of Portsmouth can roam around three historic ships including HMS Victory, the Royal Navy flagship captained by Lord Nelson during the Battle of Trafalgar in 1805, a submarine and an impressive cluster of museums. For a spot of retail therapy, Clarence Esplanade in nearby Southsea is a great place for designer shopping - head to Gunwharf Quays for all the big names.
Portsmouth is also a prime launch pad for the Isle of Wight – your next port of call.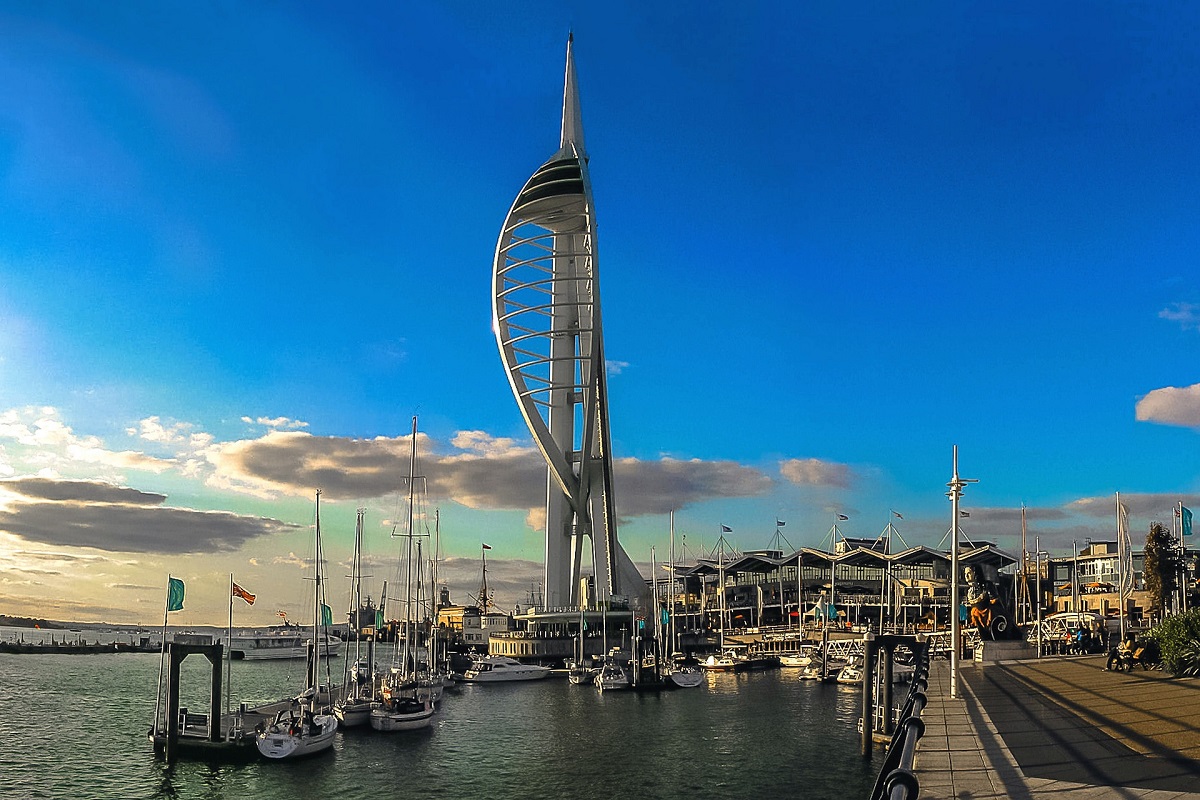 Isle of Wight
Ideally situated in The Solent, the strait of the English Channel that connects the Isle of Wight with mainland Britain, Cowes is dubbed the sailing capital of the UK, renowned for Cowes Week and the Round the Island day race. Sail past the famous Needles rock formation, or head ashore and take the breathtaking chairlift to the top of the cliff where you can view it in all its glory. Moor overnight in Cowes and visit the historical Royal London Yacht Club, one of the most prestigious yacht clubs in Great Britain and for history lovers, step back in time with a visit to some of the island's historic churches and castles.
The Isle of Wight boats a 25-mile shore lined with beaches, dramatic white cliffs and hilly sand dunes with plenty of lush coastal walks. It's also home to some of the best beaches in the UK – head to Whitecliff Bay for fewer crowds.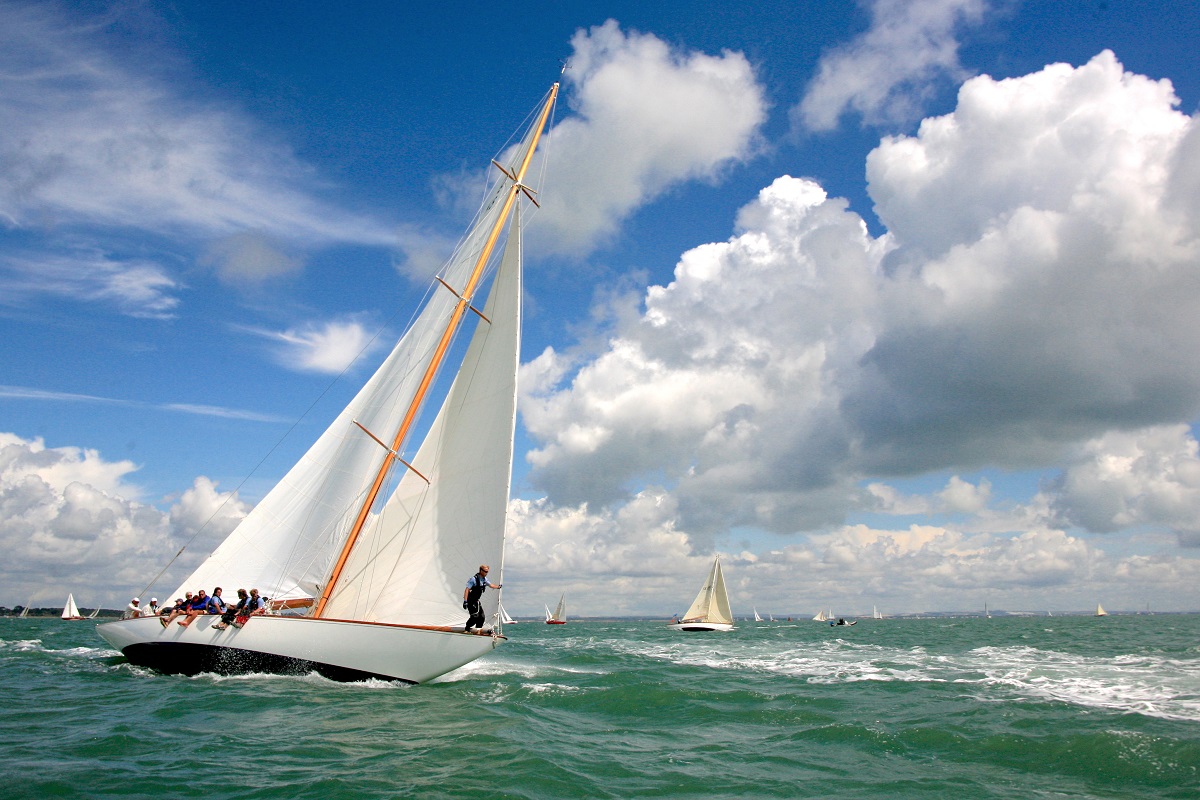 The Channel Islands
An archipelago of British Crown Dependencies in the English Channel off the French coast of Normandy, The Channel Islands are home to the five quintessentially English islands of Jersey, Guernsey, Alderney, Sark and Herm, alongside the smaller islands of Jethou, Brecqhou (Brechou) and Lihou.
Most yachts head to the larger island of Jersey or St Pete Port in Guernsey, considered to be one of Europe's prettiest harbour towns teeming with eclectic restaurants, lively pubs and a picturesque marina. Nature lovers will appreciate the dramatic scenery and white sand beaches of the smaller islands, each with its own charms. Alderney is famous for its history and unspoiled sands, Sark for its stargazing and coastal walks, and Herm for its isolated beauty.
Image credits: Shutterstock, Pixabay, Unsplash
Read Next