Home Port in the Magic City - IGY Yacht Haven Grande Miami
With its cosmopolitan vibe, burgeoning arts scene, vibrant nightlife and temperate year-round climate, it's not difficult to see how Miami has earned the nickname "Magic City".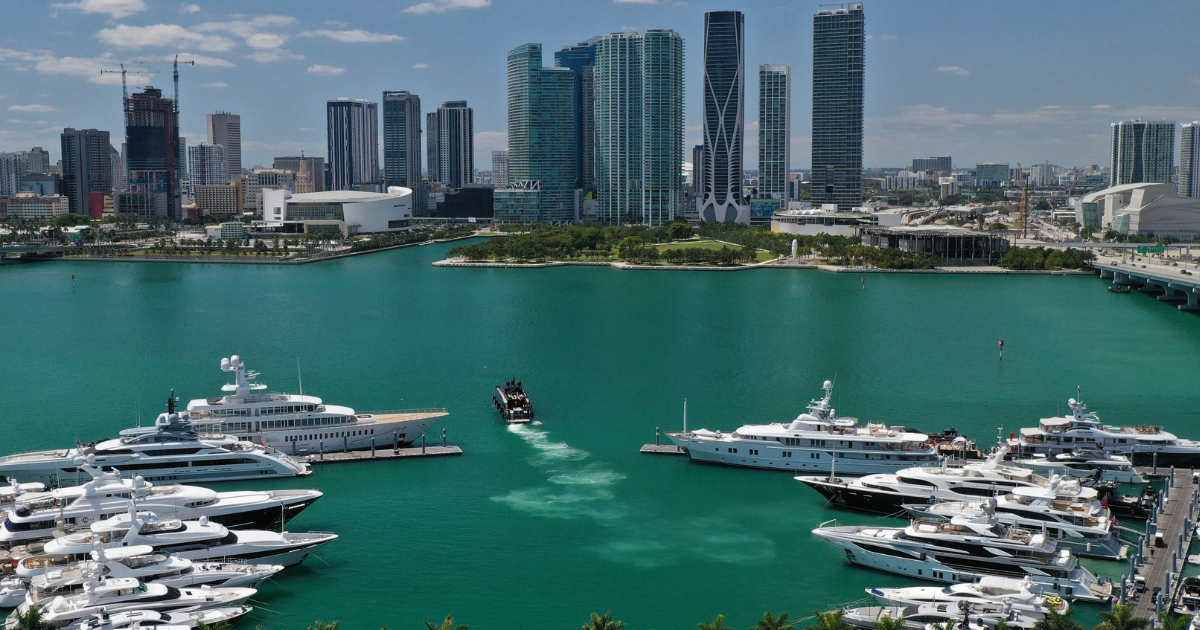 The newly announced Formula 1 Miami Grand Prix kicks off in May on a 10-year run in the city with Lewis Hamilton taking on defending champion Max Verstappen. This event has further sealed Miami's iconic status as one of the most high-energy destinations on the planet.
Perhaps the beauty lies also in the fact that superyacht owners can conveniently position their prized possessions at IGY's Yacht Haven Grande Miami marina centrally located to all the action.
Fast becoming one of the jewels in the crown of IGY Marinas flagship properties, Yacht Haven Grande Miami offers deep water superyacht berths with easy access to the Atlantic Ocean, Biscayne Bay, and other local cruising areas. Vessels berthed at this location will enjoy calm water and all the amenities required by today's largest vessels including 3-phase shore power, potable water, high-speed internet, and dockside transportation services via the marina's fleet of golf carts and highly trained dock attendants.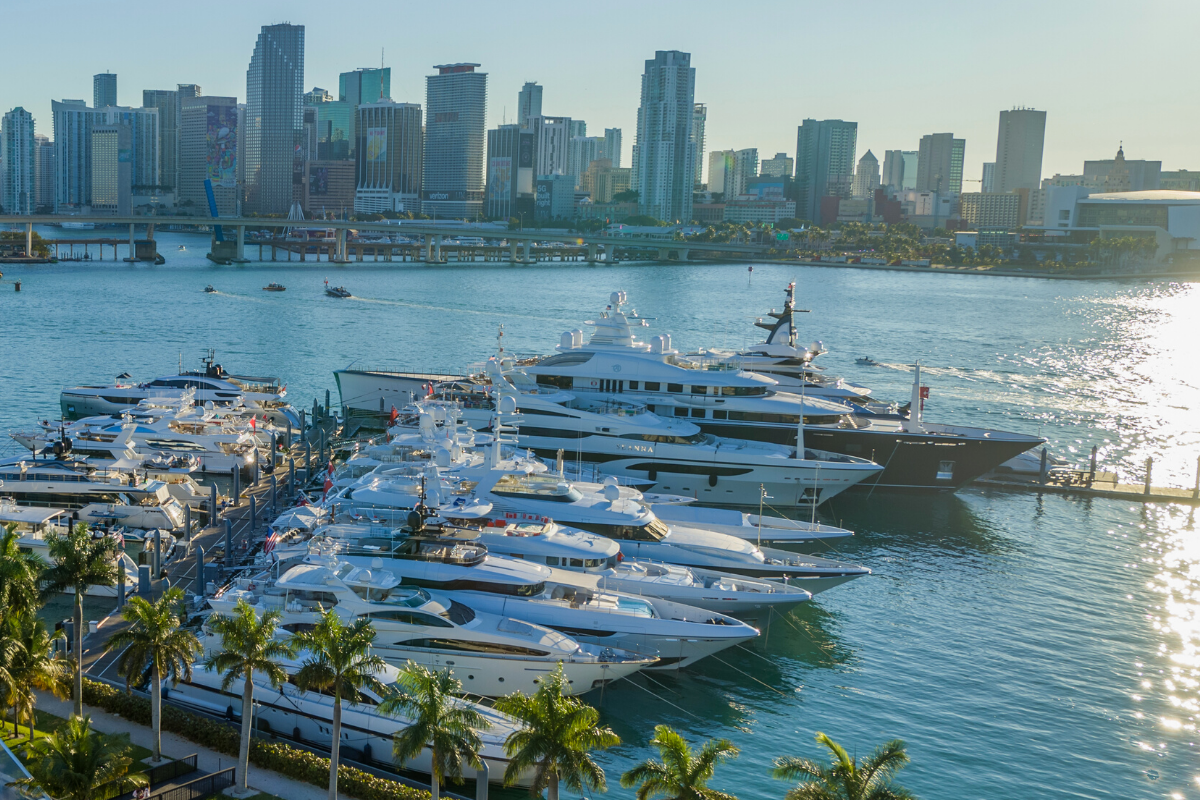 As Miami's first and only Marina Free Trade Zone (FTZ), Yacht Haven Grande's position in Miami is unparalleled, punctuated by the spectacular Miami skyline view. "To see so many large yachts positioned with the downtown skyline as a backdrop is simply an amazing spectacle and a sight that our guests thoroughly enjoy," says General Manager Cam Melangton. "Whether you are entertaining guests or privately dining on the aft deck of your vessel, the atmosphere and ambience at this marina is unmatched anywhere in South Florida." Owners and guests alike appreciate the high standards this marina offers throughout the year particularly around security, privacy, and personalized and attentive staff.
Perfectly situated across the water from downtown Miami and Brickell, near museums, the Miami Heat basketball arena, music and theatre venues, guests are no more than a few minutes away from Miami's hottest attractions. Heading east, you're just two miles from South Beach, home of Miami's celebrated restaurant scene and non-stop nightlife.
With plans underway for future on-site development, including restaurants, high end luxury shopping outlets, a condo tower and hotel, Yacht Haven Grande Miami will be the ultimate superyacht destination in North America, embodying the essence of the Miami lifestyle, with superlative infrastructure and architectural brilliance.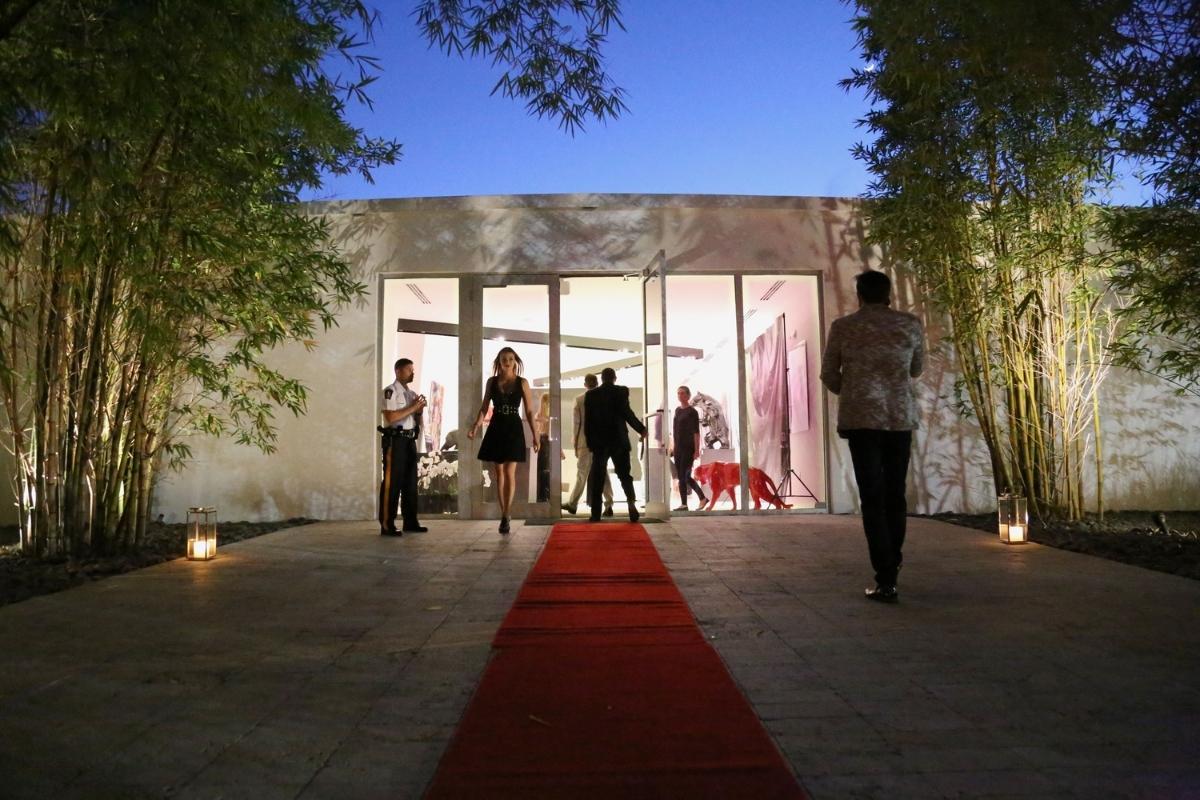 Highlights not to be missed in and around Miami include the glorious Biscayne National Park, encompassing coral reefs, islands, and shoreline mangrove forest where dolphins, pelicans and turtles are a common sight. A popular spot for many yachts to spend time at anchor, guests can soak in the natural beauty while enjoying onboard entertaining and water toy excursions.
Miami is a culture lover's dream according to Cam. "It's a very cosmopolitan experience with eclectic options for dining, nightlife, live music, and architecture. From Miami Beach to Little Havana to Coconut Grove, there is literally something for everyone here and there's always something new on the horizon!"
The high-end shopping and dining in the Brickell area is a lovely contrast to Coconut Grove, which is an older, more established neighbourhood with a very cool waterfront village bursting with shops and restaurants.
Art and entertainment are also high on the agenda. Art Basel has fast become a world class event on Miami's calendar. The marina serves an important role during this event and several others including the Miami Superyacht Show and the upcoming F1 Miami Grand Prix as the ultimate marina destination from which to spectate from.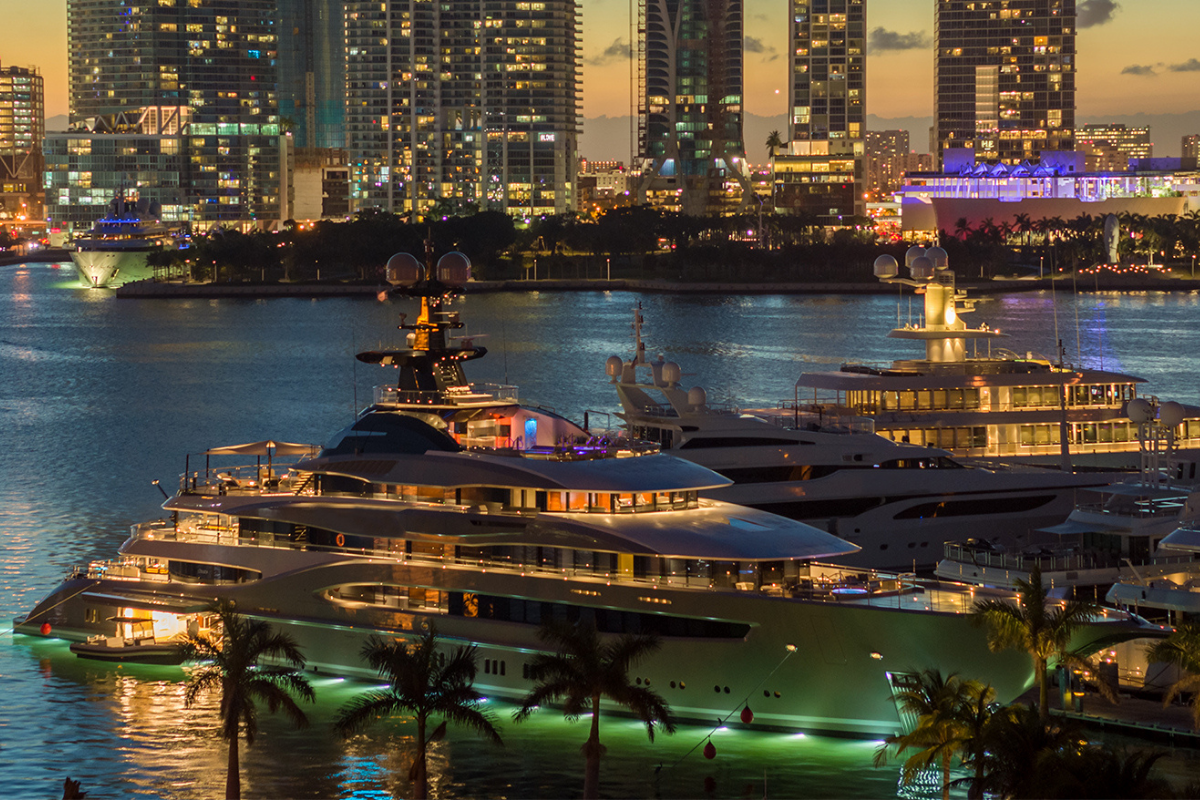 With the F1 Grand Prix's first year about to start, many of the world's finest yachts are planning to be here for that and there are numerous highly anticipated events coinciding with this action-packed week all around town.
"We have a full guest services personnel team standing by to meet the varying needs of each yacht and its crew," adds Cam. "A hotel style concierge support package is on offer to all our vessels here where we can book transportation, handle restaurant reservations and deal with any issues that arise.
Yacht Haven Grande Miami is fast becoming the place to be for the superyacht crowd in North America. Owners and captains are encouraged to book their reservations well in advance to ensure a suitable berth is available as space is often limited. Our dedicated marina team looks forward to welcoming both returning and new customers to this special location and showcase just why Miami is truly the 'Magic City'.
Photo credit: Phil Blake
Read Next