How Kaplankaya is Putting Turkey on the Superyacht Map
With its turquoise waters, beautiful coastlines and culture-rich cities, southern Turkey has become a rising star in the superyacht scene and, less trodden than the French Riviera, the 'Turquoise Coast' has plenty to entice the yachting set.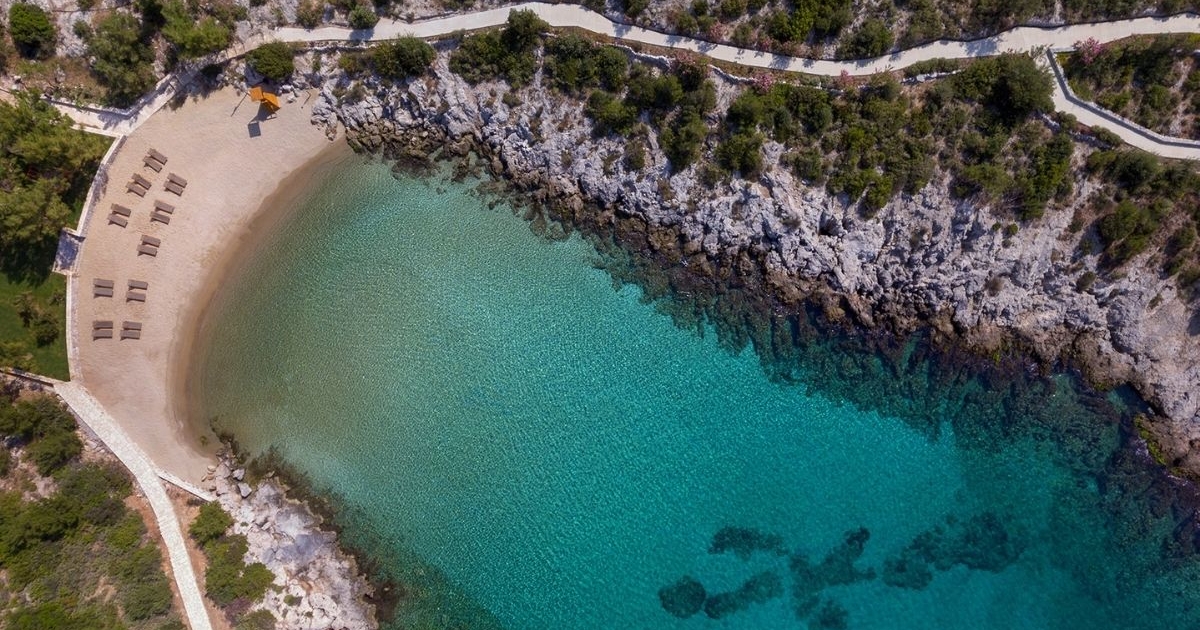 The city of Bodrum is the jewel in the crown and, when travel is permitted, it's not uncommon to witness superyachts sail into Yalikavak Marina or Palmarina Bodrum as owners and their guests drop anchor to enjoy the elegant dining and lively nightlife that Bodrum has become famous for. For those seeking something more low-key, however, there's a new must-visit yachting destination making waves on the circuit.
Located across the bay from Bodrum, Kaplankaya is quietly becoming a new hub for the elite. The brainchild of Turkey-born developer Burak Öymen, the private reserve occupies six kilometres of private Aegean coastline. It's currently home to a number of private holiday residences and the stunning Six Senses Kaplankaya hotel, which was quickly regarded one of the region's leading wellness hubs and houses the world's largest Six Senses Spa. In the coming months and years, additional developments including two new hotels and a superyacht marina are set to put Kaplankaya firmly on the map.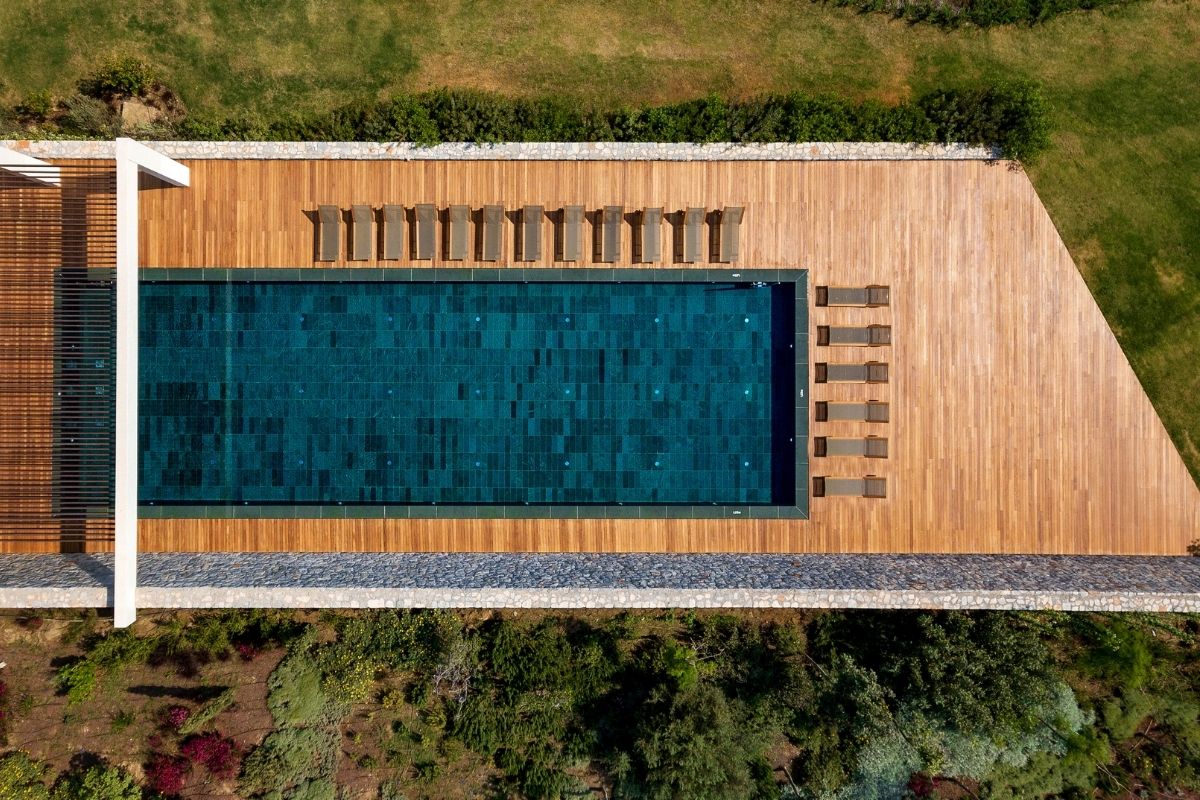 Before Öymen came along, the 400-hectare space that Kaplankaya occupies was pure wild Turkish coastline. With no infrastructure in place – developers even had to build roads to get to the site – the build was slow but steady and in 2017, the first project, Six Senses Kaplankaya, was completed. The five-star resort is nestled into the coastline and flanked by three private beaches. Designed with the location in mind, the property has Aegean touches throughout its 75 guest rooms and suites and 66 villas, which range from one-bedroom properties with private plunge pools to generous 185sqm three-bedroom Seaview Pool Residences.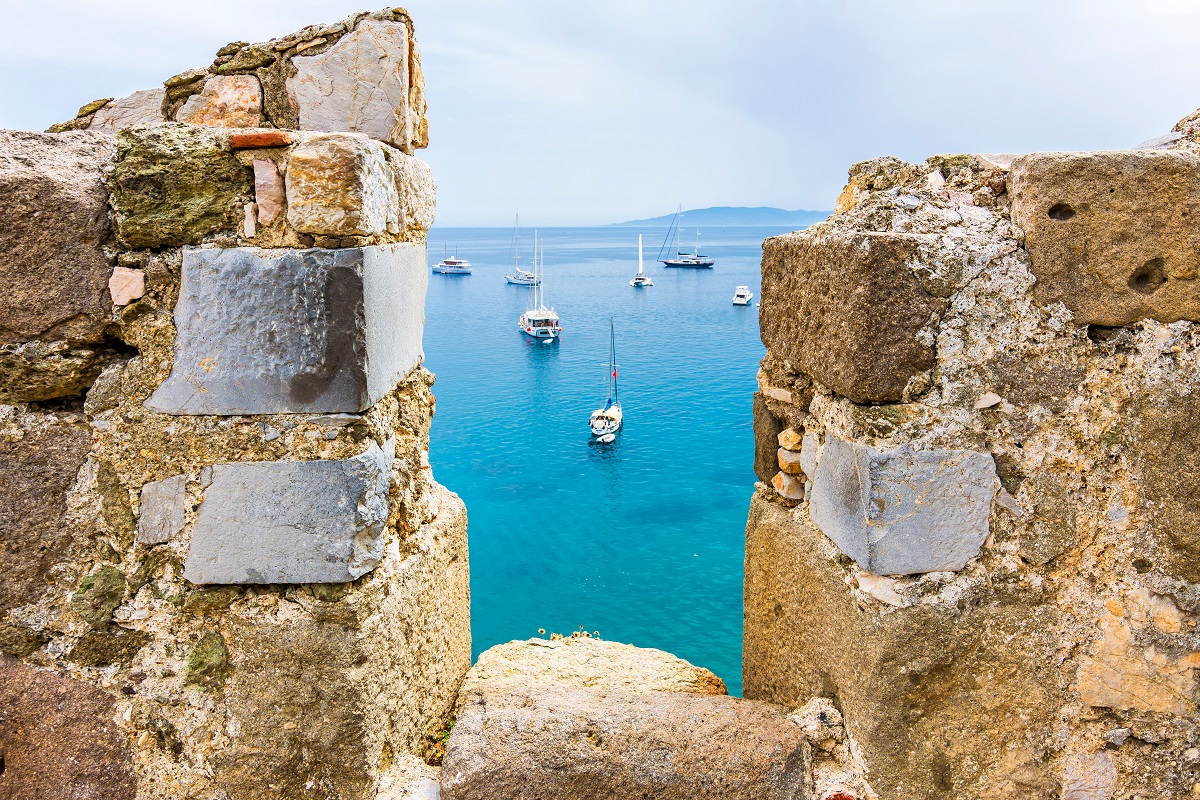 While the hotel will be a major attraction for visitors, Öymen's overall ambition is to create a second home community that families from around the world can return to year-on-year through the development of villas that are privately owned but managed and maintained by Six Senses. The first phase of 78 villas is complete and is already 90 per cent occupied. The second phase of 78 Panorama Residences, designed by Carlos Ferrater and located on the hillside with views over the Aegan sea, is scheduled for completion in September 2021. Phase two will be released to the property market in summer 2021 and demand is expected to be high as families seek respite from city life following the pandemic.
Also under development is a 260-berth marina, due to open in 2023 with capacity for yachts up to 100m in length. "The harbour is being designed in a flexible manner that will allow it to host vessels that range from day boats to megayachts," says Öymen. "On the land side, the harbour area will be activated with retail, leisure and F&B outlets that will serve both the community as well as the boats."
Nar Harbour will be fully licensed with a customs office where passengers can 'check in' to Turkey without having to visit any other passport check points. Enabling yachts to sail straight from the Greek islands to Kaplankaya and back again is a potential game changer for the Turkish yachting scene.
Other exciting projects in the pipeline include two new luxury hotels and a hilltop village which, at 320m above sea level, will house residences, restaurants and cafés with a view. There'll also be a neighbourhood of larger homes where owners are already beginning to work with respected firms like Foster + Partners, Stephen Holl, and OAB to design bespoke properties.
Kaplankaya is managed by Öymen's company Capital Partners, which is best known for developing urban real estate projects in emerging markets including Kazakhstan and Russia. Öymen bought the five million sqm plot in 2005, inspired by his childhood holidays across the bay. "Bodrum, at the time, was a very different place to what it is today. There was no airport, it was a peninsula with the main town of Bodrum and a few fishing villages turned summer home destinations. It was idyllic," he says. His idea is to revive this simplistic lifestyle, while catering to a wealthy clientele.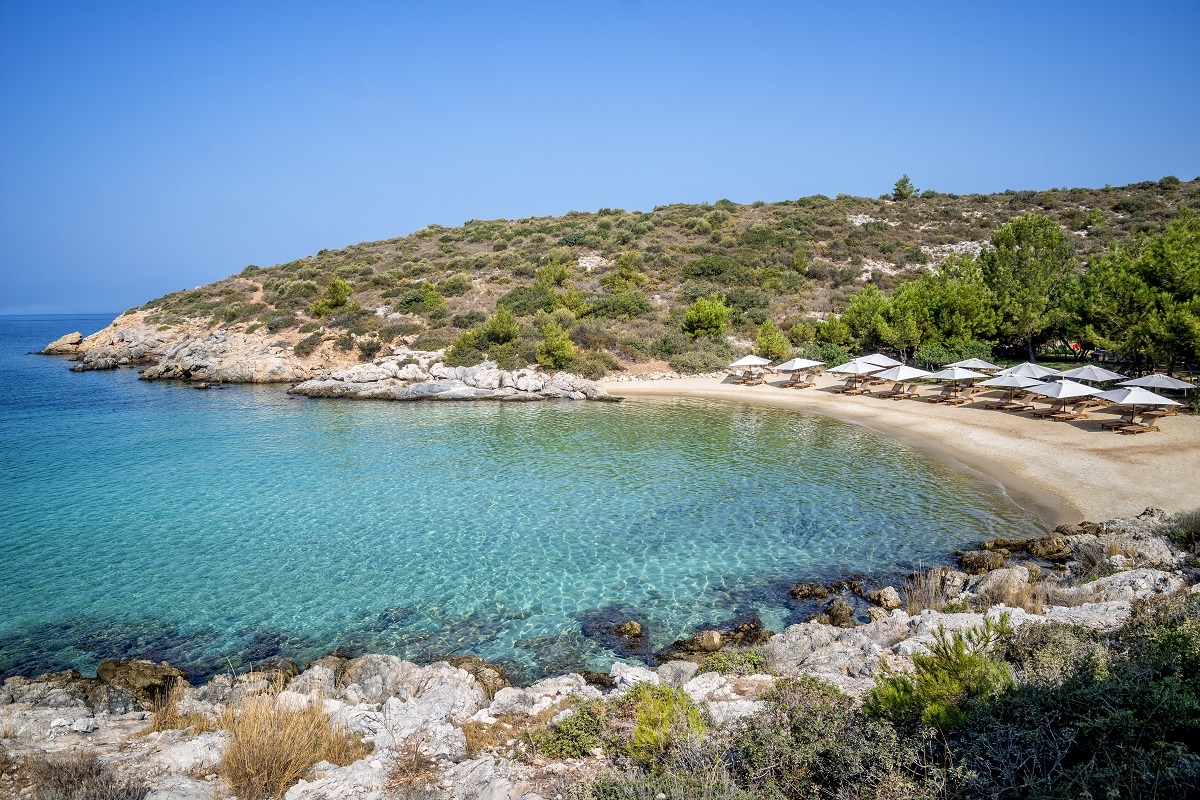 What started as a passion project has become the company's most ambitious project to date. "We've done 16 or 17 large-scale projects, but this is by far the most challenging project so far from a real estate development point of view because it's not simply real estate, it's so much more than that," Öymen says. "From a pure business point of view, we should have carried on building shopping malls and hotels, but from a professional challenge point of view, this is the best thing we could have done."
"The philosophy is about reconnecting with yourself and reconnecting with the people that are around you. We don't want this to be a retreat, we want to be able to provide a setting where people can reconnect and feel that sense of presence again, and carry that back with them," Öymen adds. "It's a very long journey and it's very much work in progress. We don't want everything that happens here to be curated by us – we want life to develop organically. The greatest fortune that we have is that the first group of people who have come here are not only taking ownership of their private properties, they're taking ownership of the whole concept."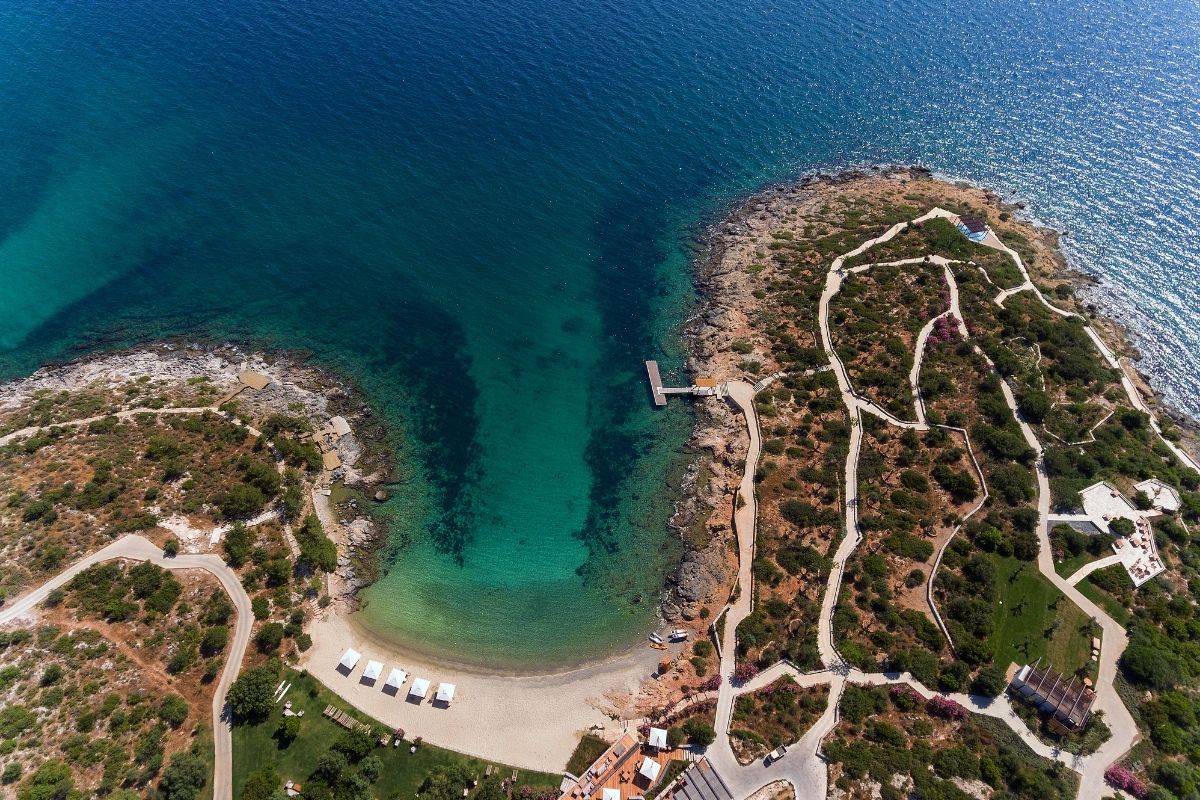 In an unexpected twist of fate, the community that Öymen had strived to build over a number of years happened almost overnight as a result of the Covid-19 pandemic. Throughout the crisis, Kaplankaya's homeowner villas remained almost 100 per cent occupied as owners escaped cities and isolated on the coast. Many residents who'd planned to stay for a few weeks in spring 2020 ended up staying for months or even up to a year. While the Six Senses hotel remained closed for much of the year, owners were still able to make use of its medical facilities and the team even implemented schooling and educational programmes as owners and their families put down roots.
While the reserve is still a work in progress, it's arguably the most exciting development of its kind. Reminiscent of the Bodrum of the 70s, but on another scale of luxury, Kaplankaya could be exactly what Europe needs in a post-pandemic world. Watch this space.
Read Next: