A temperate climate provides fabulous daytime cruising temperatures of 23 degrees centigrade from May, rising to 30 degrees in high summer and still reaching 20 – 25 degrees into October, ensuring six months of largely predictable warm weather throughout the Mediterranean yachting season.
However, there's much more to Croatia's charms than merely the climate. This Adriatic paradise boasts over 1,000 islands and islets - just 48 of which are permanently inhabited - equating to endless opportunities for exploring in areas where often you might be the only yacht in the bay.
As MYS Yachting founder Maja Ban says: "It's an amazing and huge cruising ground. Some people have been coming here for many years but we're also welcoming new visitors to the region. You can come here and spend every day in a different bay for a month at a time."
Memorable cruising itineraries
With the most popular cruising waters for week-long charters between Split and Dubrovnik, there's no end of impressive sights to take in and MYS Yachting is highly experienced at offering tailored itineraries to suit all tastes and desires.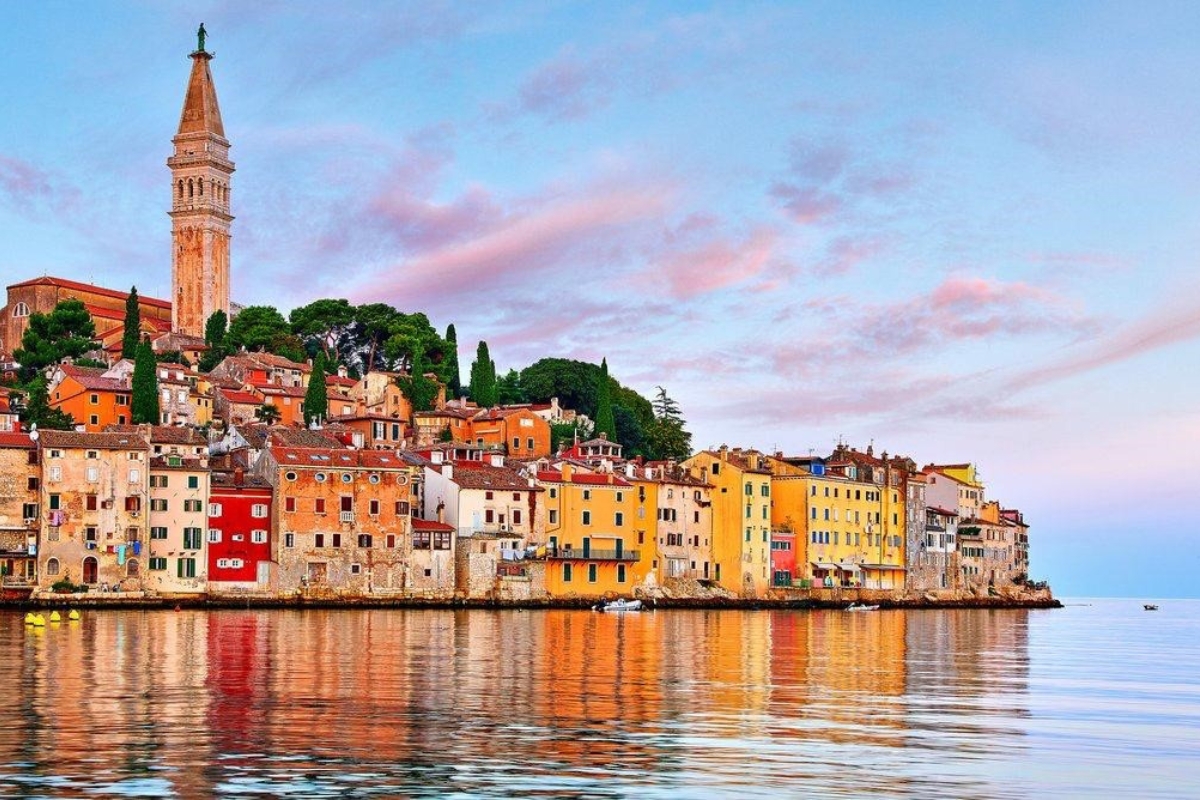 At Cavtat, a short ride from Dubrovnik and an entry port where you may start your trip, visit the church of St Nicholas, the Franciscan Monastery and the Rector's Palace, which dates back to the Renaissance period, after enjoying some snorkelling, swimming and sunbathing in picturesque Tiha bay.
An easy cruise into UNESCO-protected Dubrovnik old town will see you marvelling at the historic walls of this most highly preserved medieval city in Europe. The city doubled as fictional Kings Landing in HBO's Game of Thrones and fans will definitely recognise some of the beautiful squares, plazas and backstreets from the show.
As night falls, find a table at one of the many eateries from which to admire the sunset while enjoying the delicious local wine and cuisine of this romantic and lively hub.
Island highlights
Situated among the Elaphiti Islands, a stunning archipelago of 14 jaw-dropping isles, is Lokrum, where peacocks roam freely and you can soak up the views of Dubrovnik Old Town from Skalica Port before heading to the beach to experience the colourful marine life at the Bay of Portoc.
Don't miss neighbouring Lopud island, the second most inhabited, which boasts sub-tropical vegetation, beautiful summer houses and gorgeous hiking to the old fortress, ancient churches and sandy shores of Sunj beach.
The islands of Korcula, Vis, Hvar and Brac are also unmissable locations. Your only challenge might be fitting all these wonderful sights and experiences into your itinerary before arriving in the UNESCO World Heritage Site of Split, where Diocletain's Palace forms the town centre.
"If you're chartering for a week, and you're coming in from Italy, France or Greece, due to time constraints, you'll often start in Dubrovnik and cruise up to Split,' adds Maja. "Northern Croatia is very beautiful and unique although it's just less green than the southern islands.
"There's also Istria, known as the Croatian Tuscany, where you can make excursions to hunt for truffles, Malvasia & Teran wines and olive oil that the region is famous for."
Other notable destinations include Limski canal, known for oyster farming, Pula, with its multitude of ancient Roman buildings and Rovinj, which is known as the blue pearl of the Adriatic.
National Park adventures
Nature lovers are in for a treat, and if your itinerary takes you south to north, you won't want to miss the incredible natural cruising grounds adjacent to the National Parks of Lastovo, Mljet, Krka, Kornati, Brijuni and Telascica.
Brijuni National Park, a 14-island archipelago, is studded with historic Neolithic ruins and architecture as well as the Brijuni Minor Fortress, once the main Pula naval base.
"We have very diverse cruising grounds which are highly enjoyable for nature lovers," adds Maja. "If you want to explore natural wonders, history and culture, you will find it all here."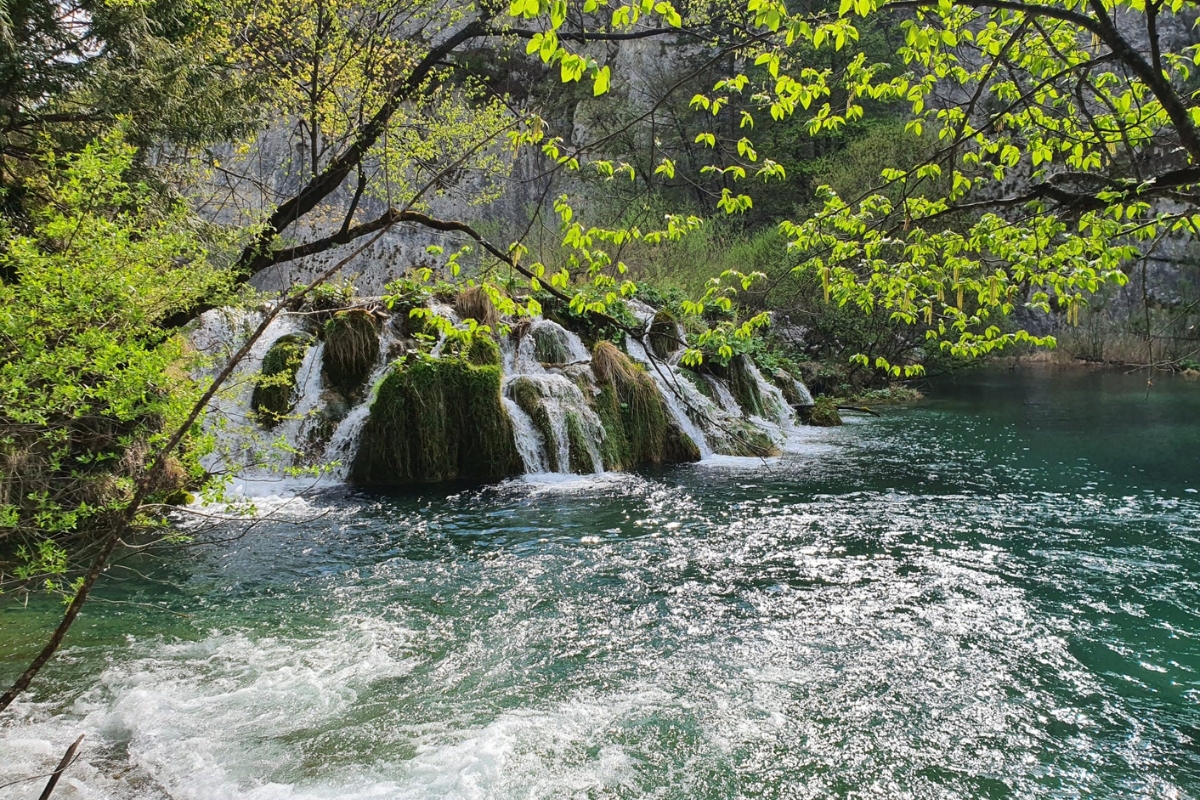 Concierge à la carte
With a full concierge service available from MYS Yachting encompassing private tours, transfers, restaurant and concert bookings, your only decision is picking the most memorable à la carte experience on your wishlist. Get dropped off by a private chauffeur for a walking tour of Dubrovnik's car-free Old Town and city walls before perhaps venturing further afield.
Other experiences which can be expertly curated for you by MYS include a coral jewellery making workshop, a Mamma Mia tribute event at the film's location in Vis, where you can sing and dance flash mob style, or a presentation on silk production in Gruda, where you are able to try your hand at extracting silk threads from the silkworms under expert guidance.
A traditional lunch at a family-run rural estate in Lovorno, a day participating in the enchanting Medieval Fair at Lazareti and a private truffle hunt in the Dalmatian countryside are also on offer while more traditional water-based excursions include the chance to learn to free-dive with a five-time world record holder at Mljet Island.
With Dubrovnik's appeal proving a double-edged sword in terms of swelling visitor numbers to unmanageable levels each summer, new controls are being introduced to ensure that numbers are kept lower to maintain enjoyment and prevent tourist over-population.
"Dubrovnik is very popular and packed in the summer so a few seasons ago, a new regulation about how many people can be in town at the same time has been implemented ," explains Maja. "As a popular cruise ship destination where we welcome tourism, we also understand that too many visitors at once is not so good for preserving the region.
"There will be a national programme of measuring and managing this as the Croatian Tourist Board wants to make the area more sustainable all year round. Dubrovnik has started this initiative and the city is already seeing the results."
Read Next: