Where Adventure Meets Luxury: Emma Higgins on EnVogue Travel
In a post-Covid world, creating exceptional adventures simply isn't enough. Today's travellers crave one-of-a-kind luxury experiences that take in everything from the world's most undiscovered destinations to responsible sustainability initiatives.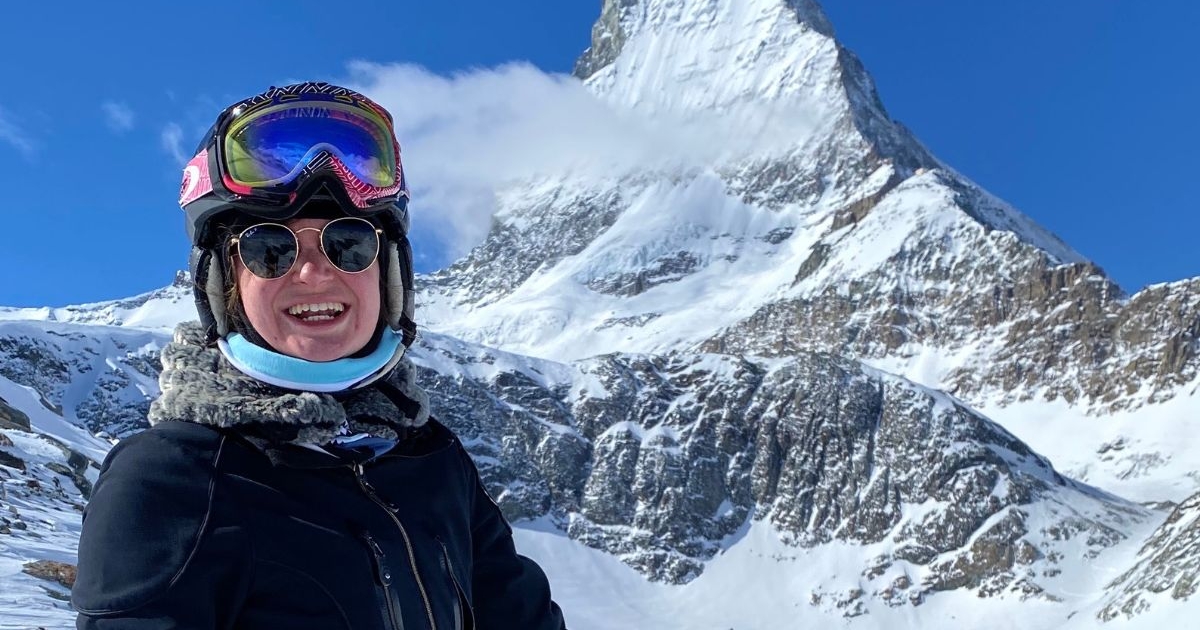 That's where EnVogue travel come in.
Launched just this year, EnVogue Travel is a bespoke luxury tour operator which promises to bridge the gap between extreme adventures and the ultimate in luxury travel, founded by entrepreneur and adventure travel expert Emma Higgins. Aimed at both HNW and UHNWIs who have a taste for the finer things in life, it aims to providing a gateway to the world's most elusive destinations, offering a completely fresh perspective on the much-loved corners of the world.
We sit down with Emma herself to discuss everything from the most exclusive experiences on offer to why 2023 looks set to be her most adventurous year yet.
Congratulations on the recent launch of EnVogue Travel – can you tell us a little about your background and how your new venture came about?
Thank you so much! I've always been happiest uncovering new destinations and prior to setting up EnVogue Travel I worked as a travel Designer creating bespoke travel itineraries for UHNW and HNW clients, which enabled me to forge global relationships within the luxury travel sphere. After a few years in the industry, I felt it was time for me to utilise this experience and create something of my own, which is how EnVogue Travel was born.
I've been lucky enough to explore some of the most captivating destinations the world has to offer, working with some incredible partners along the way, and EnVogue Travel is a product of both my own travel experiences and the various itineraries I've had the pleasure of creating. My overall goal was to create a tour operator that bridges the gap between adventure and luxury, and I truly feel we've achieved that with the launch of EnVogue Travel.
Who is the EnVogue Travel client?
Our clients want to experience the thrill of an extreme adventure while taking comfort in the finest amenities luxury travel has to offer. They also want to be the first to uncover uncharted territories and experience the much-loved corners of the world in ways that have never been done before. To travel EnVogue means to push boundaries and enjoy innovative, exciting experiences ahead of everyone else, whilst maintaining the effortless sophistication and elegance provided through true luxury.
Are your trips crafted bespoke to your clients?
Yes - our itineraries are completely personalised to suit our clients' greatest desires and whilst no two trips will ever be the same, all are underpinned by elegance, exclusivity and style. By leveraging our handpicked network of premium brands within the hotel, automotive, fashion, jewellery, and watchmaking sectors, we can truly cater to the most discerning of travellers' requirements.
No wish is too great, and our network coupled with our unrivalled access to some of the world's most remote locations allows us to make the impossible, possible. This includes a weekend in the Alps with two-Michelin star chef Alex Dilling who will curate a private ski-in, ski-out lunch in the mountains served on tables and chairs made entirely from snow, while another partnership sees clients embarking upon a safari in the Okavango Delta, Botswana alongside Alexandra Llwellyn culminating in the design of your own world class Backgammon Board crafted with precious stones and rare woods, a legacy gift to cherish for the next generation.
Can you talk us through a few examples of what clients could expect?
All trips begin with a consultation to allow us to fully understand our clients' desires before we design and present the itinerary, working collaboratively with our clients to refine each moment. With all the details in place our travel specialists will then take care of the bookings, providing our clients with peace of mind before embarking on their adventure.
With your own dedicated EnVogue Experience Designer, the sky truly is the limit – choose from boutique, family run properties to some of the world's most renowned luxury hotels, whilst incorporating trails that take you off the beaten track to provide a completely fresh perspective on some of the world's most beautiful destinations. Private hosting is available upon request and all clients have access to our 24/7 concierge service. We also love to produce high-production films from clients' adventures when they wish to preserve their special journeys forever.
Some examples of recent EnVogue Travel trips include:
A yacht expedition around unchartered Madagascar utilising helicopters to fly into the tropical rainforests and land at dramatic landscapes for encounters with rare wildlife. Taking advantage of the yacht to access remote regions where clients spend time with local communities and taking part in ancient ceremonies. Epic scuba diving offers the opportunity to swim with whale sharks among other pelagic life, as well as exploring shipwrecks and underwater cave systems.
A float plane bear safari in Canada's British Columbia. Highlights included heli-swimming in glacier lakes, sailing alongside majestic orcas and camping in the picturesque wilderness
A two-week road trip taking six vehicles through Turkey and Georgia covering 1,500 miles through lunar-like landscapes, luscious mountains, and immense lakes. Experiences included off-roading through 500+ identical abandoned fairy tale castles, surprise opera singers guest performance filling the walls of an ancient family home over dinner and glamping in the Georgian mountains.
An adventure around the Okinawa Archipelago and some of its 160 idyllic islands inhabited by Japanese dynasties.
What travel trends do you predict to be popular going forward?
Our clients are increasingly committed to purposeful travel, and I expect consumers will continue to prioritise sustainability in 2023 and beyond. Consumers want to make conscious choices when travelling and have become more aware of what the hotels and airlines they're traveling with are doing for the environment and communities they find themselves within.
What's in the pipeline going forward for EnVogue Travel?
Our goal is to establish ourselves as one of the top global luxury tour operators in the market, renowned for providing the most exclusive, unique, and inspiring itineraries for our clients, coupled with meticulous and personable service. We're looking to continue to build upon our network of partners to allow us to continue to push the boundaries and just like our adventures, the sky really is the limit.
What regions do you expect to be most popular in 2023?
Travel is back and stronger than ever and I think people are going to take advantage of this in 2023. Some of the regions I expect to be most popular include the Middle East, notably Egypt, Jordan, and Turkey; Central & South America with Panama and Colombia offering routes less explored. In Europe, Sicily is looking to be a popular choice for summer, and Georgia is providing an exciting opportunity for foodies.
Overall, I think travellers are looking for experiential and off-grid travel, ensuring remote destinations, immersion within an eco-system, glamping in the wild and putting themselves outside their comfort zone. Additionally, I think there is going to be a rise in luxury train travel and large-scale family celebrations.
How does sustainability play a part in your expeditions?
The environment and conservation are always at the forefront of our mind and there are various ways we are incorporating sustainable travel into our trips. For example, we are partnered with Ocean Bottle who are driving plastic collection from our oceans with every Ocean Bottle funding the collection of 1000 plastic bottles.
We always ensure we are working with partners and contacts in the industry who prioritise responsible travel with a focus upon self-sufficient eco-hotels, respecting local wildlife, minimising carbon footprints, and giving back to local communities. For example, we recently had a group of clients stay at an eco-camp in Turkey whose energy was sourced by solar, tents were designed from sustainable materials and food was organic and locally sourced.
We also keep up to date on conservation projects in the destinations we explore to give clients the opportunity to get involved in projects during their trips.
What's been your most memorable travel experience to date?
Difficult to pick just one! One that stands out is a week sailing in the Galapagos on board MY Grace. Waking each morning to swim with sea lions, walk amongst iguanas and observe a number of rare endemic species whilst staying in luxury fit for Princess Grace Kelly is an experience I'll never forget!
Another is my recent trip to British Columbia staying at Bear Camp where I woke up at sunrise and emerged from my tent to discover a family of Grizzly's Bears right beside my tent. From here I jumped into a kayak and followed the family along the shoreline for an hour as they fed on salmon, playfully tussled, and took a morning swim in the lake.
What do you love most about what you do?
I believe travelling is the best form of education, allowing us to become immersed within and learn about different cultures, climates, cuisines, and eco-systems. The magic of travel comes from exploring unchartered destinations, meeting new people, and sharing special moments. I love being able to create these experiences for my clients whilst building personal relationships.
And what is most challenging?
Choosing just one destination! When a client comes to us the first stage is always getting to know them, and from there we select the destination for them to explore. We always end up with so many exciting ideas thrown around that it can be difficult to narrow down on just one!
Can you tell us a fact about yourself that might surprise your colleagues?
I'm an avid open-water swimmer and love any excuse to jump into the sea, lakes, rivers, and pools whilst I travel. This summer I swam 14km across Lake Geneva from Switzerland to France!
Is there anywhere left on your personal bucket list?
For sure, I never tire of exploring new places! I'm off to Japan in January to ski in Hokkaido which I'm very excited about. Uruguay is somewhere I'm interested to explore, the coast offers great surfing whilst the countryside is sprawling with wine estates, abandoned ghost towns and gaucho territory. Music and dance are a huge part of the culture and there is a bohemian art scene forming.
What's the most important lesson you've learnt in life?
To never give up! There will always be challenges that arise when planning intricate expeditions and I have learnt it's important to always persist to overcome these and achieve the end goal you were looking for.
One stand-out moment for me is last Christmas Eve whilst I was skiing in Zermatt and a client's trip to French Polynesia got cancelled due to a change of Covid restrictions. The clients were due to fly the next day and I had just 24 hours to find them a new place to stay for Christmas and New Year, all from the seat of a chairlift! Whilst at the time it seemed an impossible feat, through relentless search and utilising my network within the industry, not only was I able to find them an incredibly private island villa in Panama, I was also able to re-route their private charter flight in such short notice!
Would we ever find you chilling on a beach, or are you an adrenaline junkie through and through?
Whilst I prefer a great adventure, it's always rewarding to take some downtime and relax on the beach. I love swimming in the sea and reading a good book so I can certainly be kept happy on a beach, but only for a few days before I get restless and itching to explore again!
Read Next: