Superyacht Owner Lee Mandel - A New Pioneer in Yacht Charter
When Lee Mandel sold his highly successful security business to move into superyacht charter, he knew very little about the industry. The one thing he was confident about, however, was pioneering a brand new business model which generated income.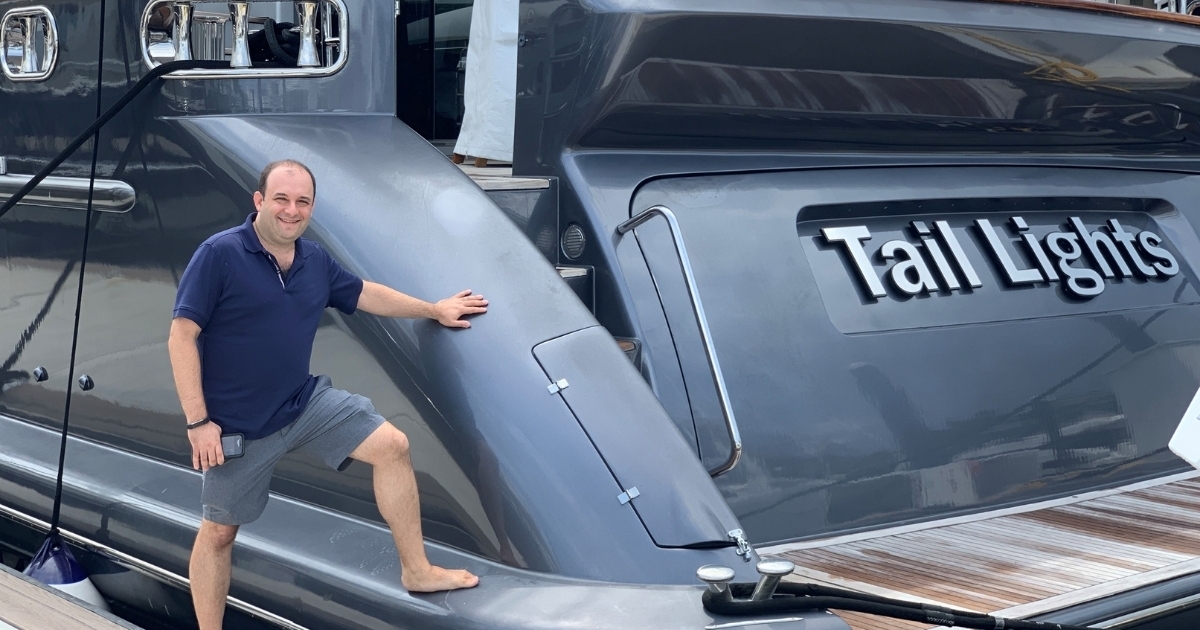 Three years on, the New York & Florida-based entrepreneur is a happy man, employing his business acumen to revolutionize yacht charter, virtually doubling his annual charter revenue while also overhauling every onboard yacht system from accounting and onboarding crew to managing shipyard upgrades.
A history in state-of-the-art security
To understand what makes him tick, it's important to start at the beginning. Lee launched his first business in computer software development at 16 before establishing his global security company which developed the ALERT System & the One Button Lockdown system to combat the rising number of mass shootings in the US, the most recent of which took place last month in Uvalde, Texas.
"We developed computer software for schools after the mass shootings at Sandy Hook, Connecticut and Parkland in Florida," he explains. "School security became very important because, unfortunately in the US, we deal with this kind of thing regularly.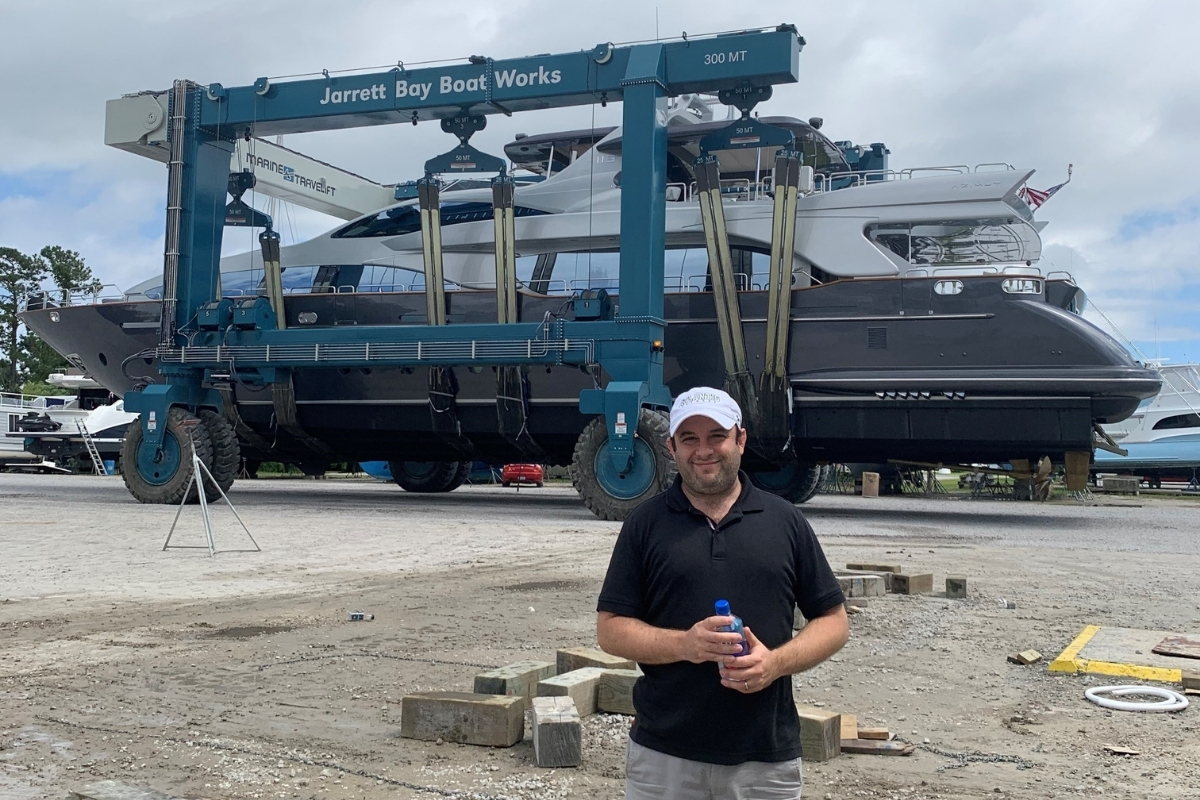 "It was a question of how do we automate the process of locking down and securing a campus quickly, alerting parents, letting students know and allowing law enforcement to share information, and quickly ascertain what's going on and plan their response."
"I grew up on technology but this was a stressful business. I worked 18 hours a day, seven days a week and found it heart-breaking talking to parents who had just lost their children," he adds.
Turning passion into profit
Lee sold his security company in 2019 and threw himself into searching for the right yacht to offer charters. "My only activity outside of work is boating," he says. "My father and grandfather had several boats and I've been a boater my whole life, fishing with my family. I wanted to take my love of boating and my entrepreneurship and combine them.
"I contacted Mike Scalisi at HMY in Fort Lauderdale and told him I wanted to create a profitable business, eventually building up a fleet of charter yachts.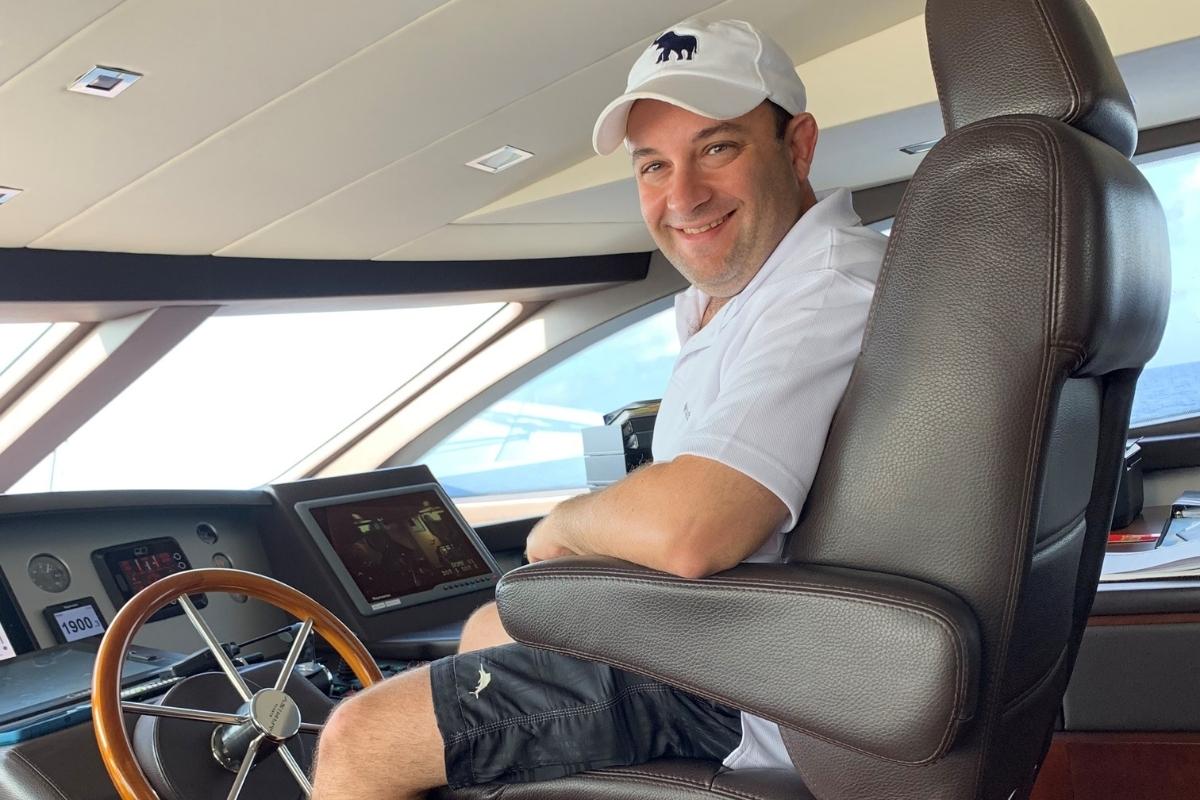 "My goal is to provide a great customer experience, do something fun and sophisticate the yachting business using technology. How can we make yachting more organized, seamless and profitable? It's something that is crying out to be done. It's exciting to learn about a brand new industry and apply everything I've learned in my previous business to this."
Lee purchased the 35m (116 ft) Azimut Tail Lights while she was undergoing a full shipyard refit in 2019. "Having looked at many different boats, as soon as I saw Tail Lights in all its glory, I knew it was the boat for me. It stood out with great lines, beautiful finishes and the staterooms are segregated on the lower level, away from the flybridge and entertaining deck."
Reinventing the yacht charter model
His next priority was taking a business ripe for reinvention and analysing whether to make a clean sweep and start from scratch or follow a marginal gains approach.
"I wanted to find out all the challenges and turn my charter business into a profitable machine so I looked at maximum efficiency - the sweet spot in terms of the size of yacht I needed to max out my profit - and discovered that a five stateroom boat with a bonus media room to serve as a sixth stateroom works, given that the US has a 12 guest limit," he explains.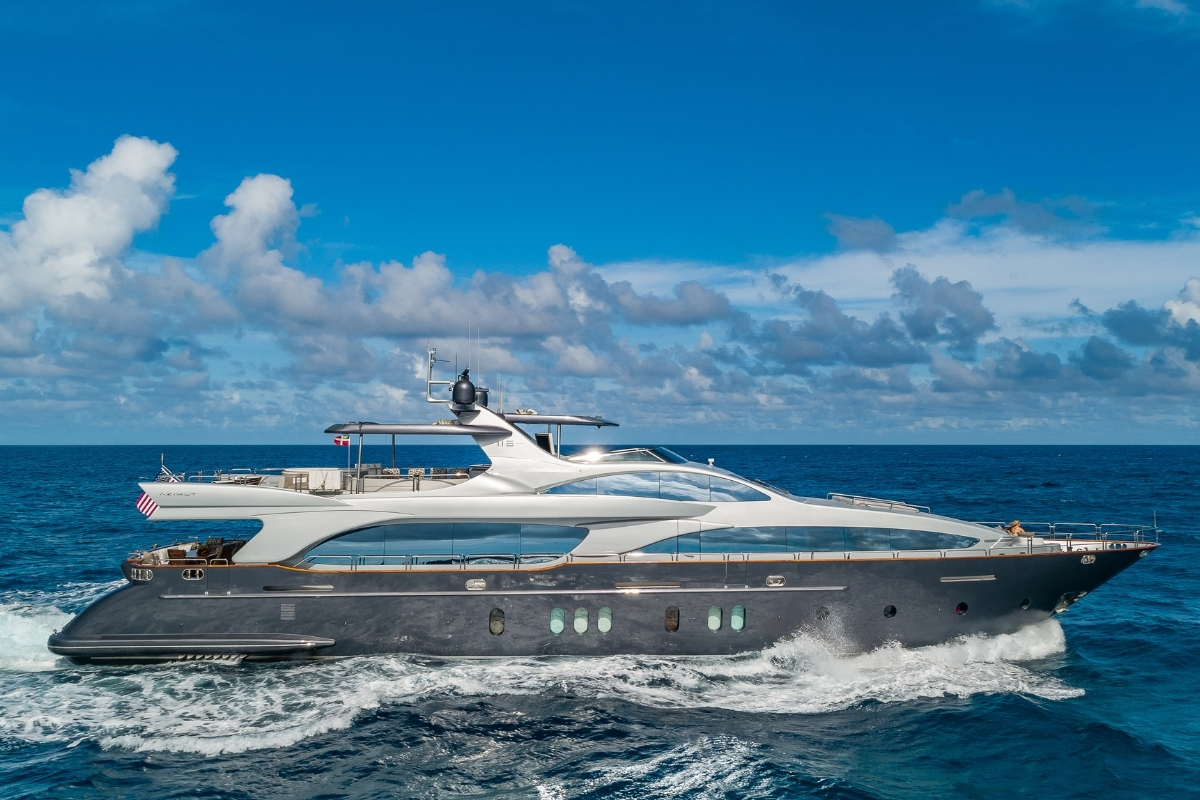 "Then I set my expectations with my HMY charter broker Susan Harris. When I bought Tail Lights, they were doing 10-12 charters a year. I told her I wanted 22 charters a year. We hosted brokers on board, hired an incredible crew, arranged some awesome itineraries, and accepted charters. We made sure to make them so memorable that clients would rebook, ultimately also building an automated referral network.
"Around 50 per cent of our guests are repeat clients, they are part of the Tail Lights family. I ask for their input on the towels, linens, even the jet skis and toys to make sure we're providing the highest levels of service on the yacht.
"I also wanted to incentivize the crew and charter brokers. Everyone works off commission or tips so we needed crew who were hungry, which wasn't easy. We also had to build an experience like no other. I'm pleased to say we hit our increased charter target pretty quickly."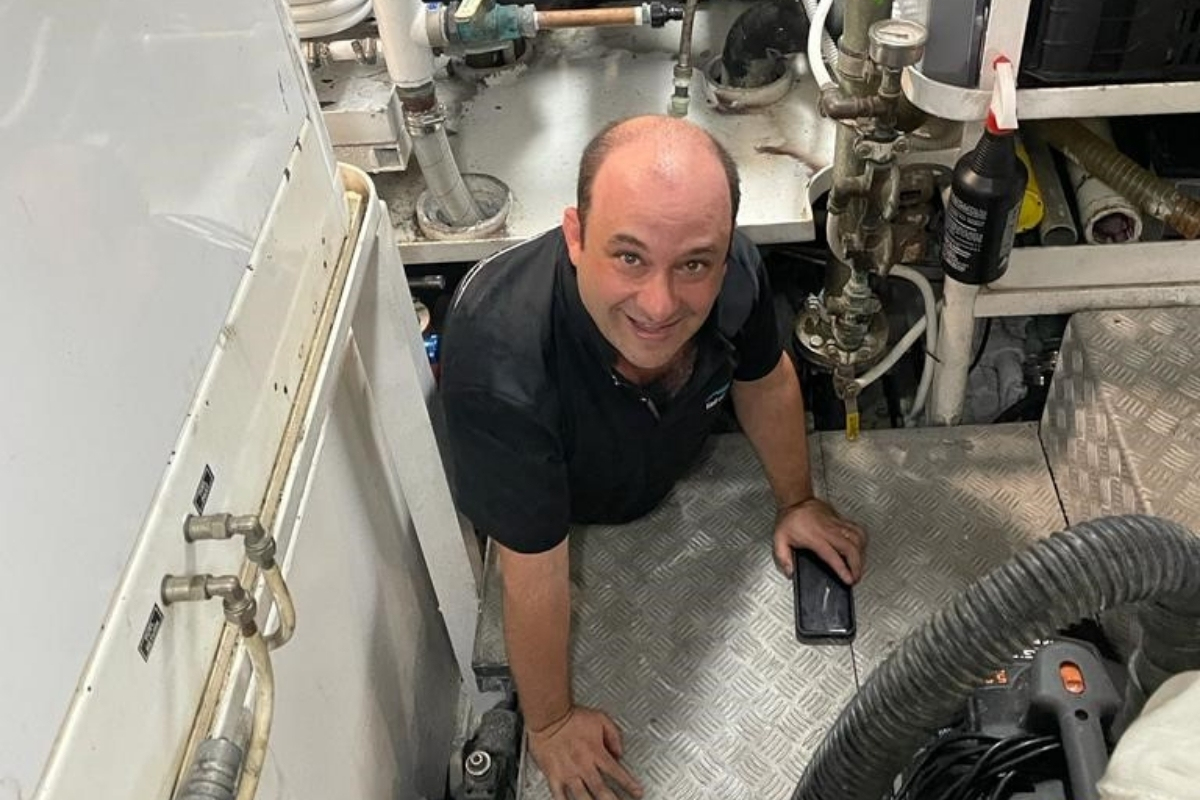 Revolutionizing from the inside out
Lee was also an early adopter of using video and drone footage to document the highlights and precious moments of each charter trip for guests.
"We have a crew who are experts with drones and video editing. Three years ago, that was considered an odd skillset," he admits with a laugh. "We made a flash drive in the shape of Tail Lights and bought video editing equipment to document guest adventures.
"Every night, the crew would edit the footage and on the last night of the trip, we'd gather the whole group in the salon together and play the video for them. There would be tears of joy in their eyes – and then it would be shared with their friends and family via their social media accounts and at family gatherings."
Lee also looked at further ways to incentivize crew, hiring his captain Sean Kampfer, who enjoys Lee being hands on. Lee enjoys driving the boat when on board to give the captain and crew a break, and granting generous time off for crew who are not on rotation by employing highly trained fill-in crew when required.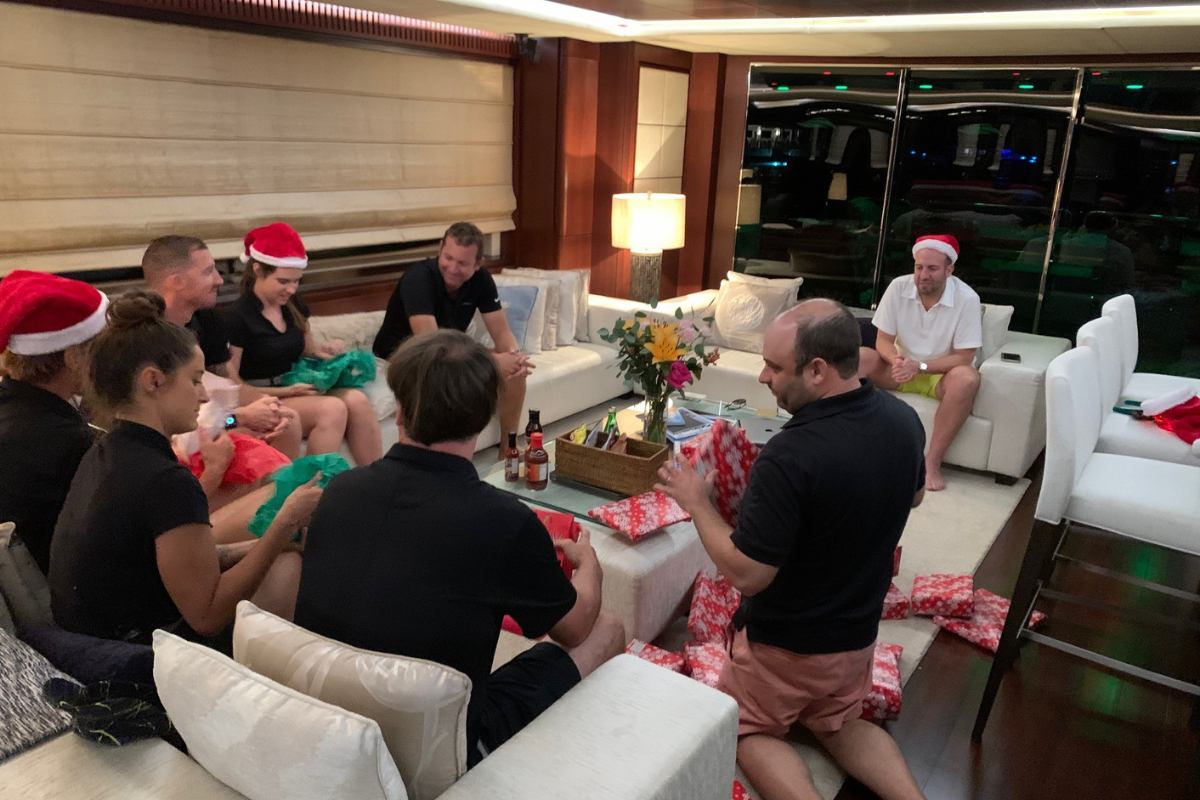 "It's a combination of the charter broker keeping them happy and setting realistic goals and us treating the crew as if they are family and investing trust in them," he says.
"We created software to build systems for logging the hours of the boat and documenting punch lists, which I manage, with 2000 plus items. I get on the boat at least every quarter and do thorough inspections with my wife Nicole; we examine every cabin, every toilet system, the grey and black water. Then I have an all-hands-on deck crew meeting where we go over the punch list, assign it to different department heads and then check it off to make sure it's done."
Furthermore, frustrated by the lack of planning and organization he noticed in shipyards, Lee developed his own shipyard management strategy which he runs, while giving his crew some richly deserved time off. "When Tail Lights is scheduled for the shipyard, we don't just pull up and wait for the vendors to come on – I have them lined up and ready to go," he says. "They clock in and out with me and I run it all while the crew takes some valuable time off."
"My whole business ethos has always been about challenging adversity. A lot of people love the status quo but I've always been one to look for the challenge and try to tackle it."
"When we onboard our crew, many tell us it's the most efficient, and organized onboarding process they've ever experienced. We run through a major process, going through rules and regulations, paperwork, training and drills. We are changing every aspect of this industry from the hiring to the purchasing, the maintenance to marketing and guest experience."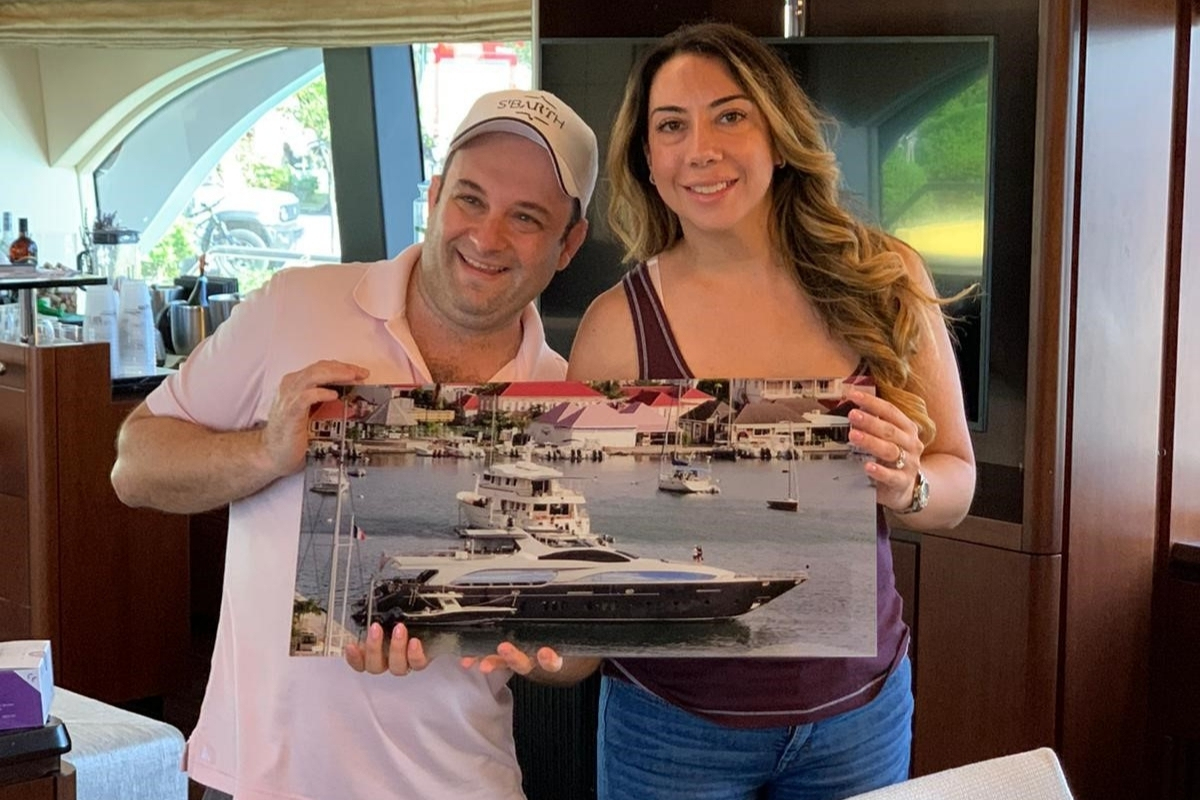 Is this the future of yacht charter?
So successful is Lee's hands on approach that he has been asked to manage other yacht owners' vessels and aims to eventually turn his current one yacht charter business into a larger management and charter business.
"We are just hitting the infancy of what we can do. We've built accounting systems, we manage the guest experience and our management style has made us stand out. I'm excited to see where the future takes us. It's always interesting to go into an industry that hasn't had a facelift for a while and give it some plastic surgery!"
Even Covid failed to dampen bookings. "I was told that bookings would be down but we were one of the first boats to create a Covid policy for our crew, keeping them secure as well as the guests. We also introduced flexible rescheduling policies before anyone else thought of it. We managed to average 20 charters a year through the Covid period."
Tail Lights' cruising grounds comprise The Bahamas, the Caribbean and the BVIs, with many secret, off the beaten track spots plotted en route to impress guests on board.
"We are still developing and honing our offering but eventually, I'd love to have a yacht in the Med and a yacht in the US to provide the ultimate charter experiences for guests,' he adds. "I'm about to visit the Med to explore those possibilities!"
Read Next: