MB&F Founder Maximilian Büsser on Pushing the Limits of Horology
"We create only what we love, and we don't give a flying F if people actually like it," says Maximilian Büsser founder of MB&F and one of Switzerland's most eccentric and outspoken watchmakers.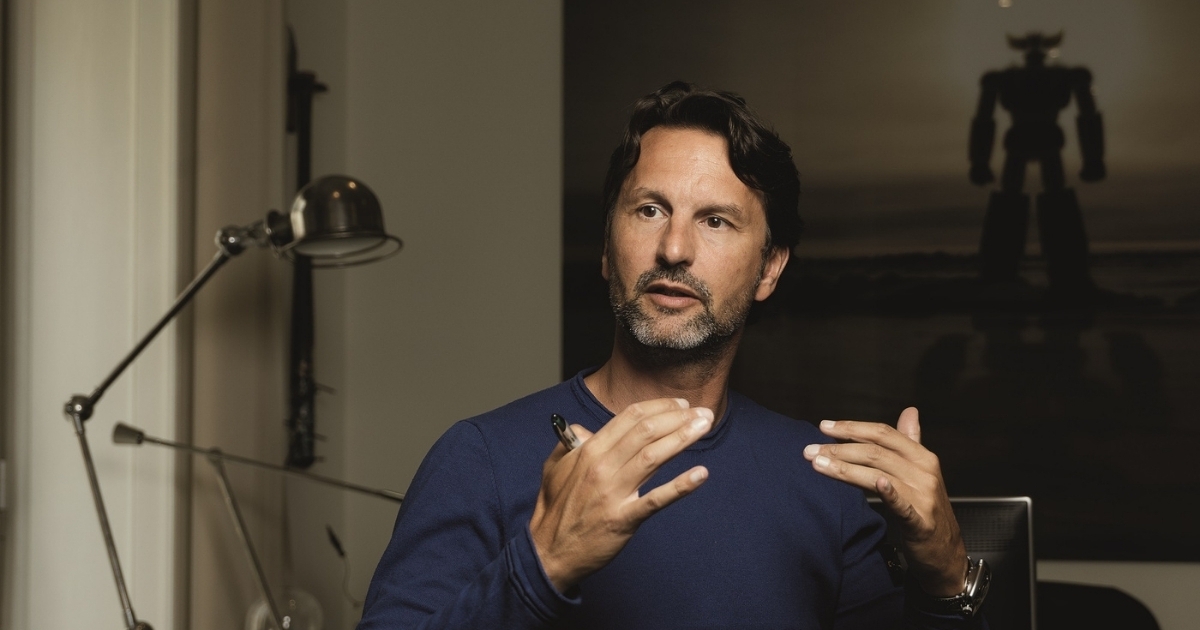 "We create only what we love, and we don't give a flying F if people actually like it," says Maximilian Büsser founder of MB&F and one of Switzerland's most eccentric and outspoken watchmakers. Brought up in the home of fine watchmaking, one might assume that Büsser was destined for a career in horology, however this was never his ambition. "When I was a kid, I wanted to be a car designer, but nothing turned out the way I planned," he says. As it turns out, this would become a very good thing indeed.
Büsser landed in the watch world by chance. While studying engineering at university in Lausanne in the early 90s, he had a random encounter with Henry-John Belmond, then the MD of Jaeger-LeCoultre, who convinced him to join the watchmaker upon graduation. At the time, the mechanical watch industry was in turmoil and Belmond was tasked with the challenge of saving the historic company. "Henry-John asked me: Do you want to be one amongst 200,000 people in a big corporation or do you want to be one amongst the three or four of us who are going to save Jaeger-LeCoultre?'"
Büsser accepted the challenge despite, admittedly, having no entrepreneurial background. "My dad was working for a big corporation and was very unhappy. I didn't have any positive examples to follow, so I followed my gut which told me to go with this man because for the first time, someone appealed not just to my rational head, but to my heart."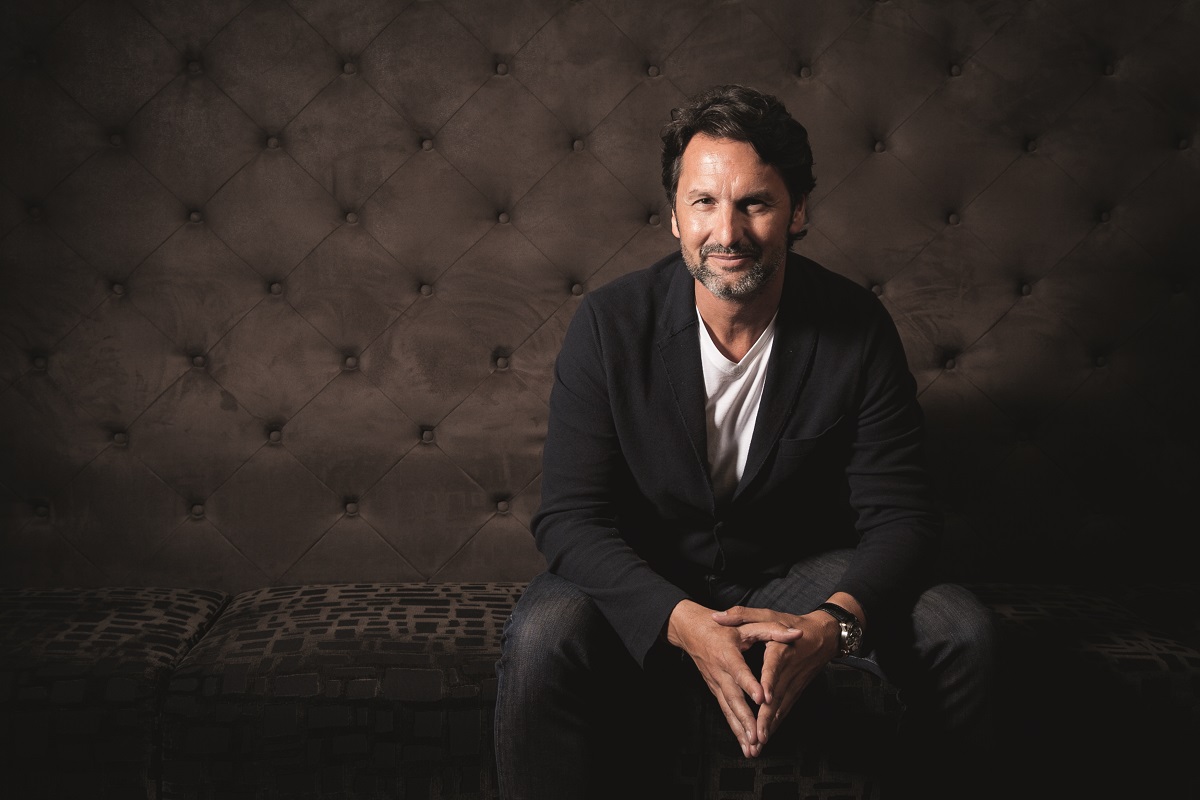 He stayed with Jaeger-LeCoultre for seven years, throwing himself into the role of product manager. "It was a romantic time of watchmaking," says Büsser. "It wasn't about trying to make money – it was all about the product. Every evening we would go to dinner and sketch on the table of the restaurant. As we were all engineers, we were really bad at marketing, but we were really good at two things: creating products and transforming those ideas into reality."
In 1998, Büsser was poached by Harry Winston Fine Timepieces and assumed the role of CEO at the young age of 31. Over the ensuring seven years, he worked to bring his division back from the brink of bankruptcy after the Harry Winston brand was sold. It was a stressful yet transformative time in Büsser's life. "From 2000 to 2005, we basically multiplied the revenue – and the team – by 10. We also created the Opus line which put Harry Winston on the watch map," he says.
But his personal journey was even greater. "I learnt two things during this time," he says. "The first is that I'm capable of doing this. The second is that the bigger the company is and the more successful it is, the less I enjoy myself. I realised I'd sold out. The young, creative artist I'd been as a kid had become a marketeer. I was creating because I thought they'd sell, not because I liked them."
So, in 2005, he left behind the corporate salary and lifestyle behind to launch his own company, MB&F. "MB&F is being able to create things I believe in without ever looking if the market wants it," he says. The name is an acronym for Max Büsser and Friends in reference to the fact that Büsser only employs people on the same wavelength as himself. He jokes: "I didn't know how to create an acronym of 'Max Büsser and people who share the same values!'"
After starting alone in his flat, Büsser now has a team of 30 who've created 19 calibres. "It's insane because brands who do a billion dollars a year don't even make half of that in the same time," he says.
The brand is renowned for creating timepieces which push the limits of timekeeping. Watches fit into one of two lines: Horological Machines and Legacy Machines. The former look more like art pieces than watches. Büsser calls them his "psychotherapy". "I revisit my life and I create these 3D sculptures, which can be a spaceship, or a plane or a dog – you name it. It's all about me and my life. It's very egotistic in its creativity – and very exuberant."
Legacy Machines, meanwhile, are more conventional looking and are inspired by the world's greatest designers. "They are my way of saying thank you to the forefathers who created our industry – the 19th and 18th century watchmakers who created everything that everybody is copying today."
One might assume that the more wearable Legacy Machines are the most popular, but that's not the case. "Up until two years ago, Horological Machines were the biggest by far, and it's now evened out. People think nobody's buying these crazy watches because you have to be nuts to, but that's exactly what people are buying."
New releases for 2021 include the illuminating sapphire-clad HM9 SV; the LM FlyingT in malachite; the 10th anniversary edition LMX, featuring a new movement reinterpreting the original LM1 in 3D; and three colourful updated editions of the LM101, which first launched in 2014.
MB&F has a core client base of likeminded collectors who Büsser calls 'The Tribe'. "They love what we do because we are the only ones in our field who think and create that way, and they resonate with us. Most of their friends ask them: 'Are you crazy? Why didn't you buy a Patek Philippe or a Richard Mille instead?' But that's the point. We're all about creating because creating gives us purpose, and that's what Henry-John Belmond taught me 30 years ago."
With the company focused on creativity rather than growth, MB&F's journey hasn't been the most conventional, but with four orders on every timepiece they're crafting this year, and 2020 on the books as the company's most successful year to date, the tactic seems to be working.
"Since I created MB&F, I've seen a fundamental shift in what success means to me," says Büsser. "I always tell young entrepreneurs: the only reason you should create your company is because if you don't, you won't be proud of yourself. You've got a 90% chance of going bankrupt, so if you do go bankrupt and the reason for creating that company was money, you've failed. If the reason is that you can't live without trying, you'll still be proud of yourself even if you fail. That's exactly what I've applied at MB&F."
Read Next