Bill Johnson Brings Bespoke Wellness to Thailand with RenewyouAsia
Opening in April 2021, RenewyouAsia is a pioneering anti-ageing clinic on the paradise isle of Rang Noi, near Phuket, where the latest high tech treatments will leave you looking and feeling 10 years younger.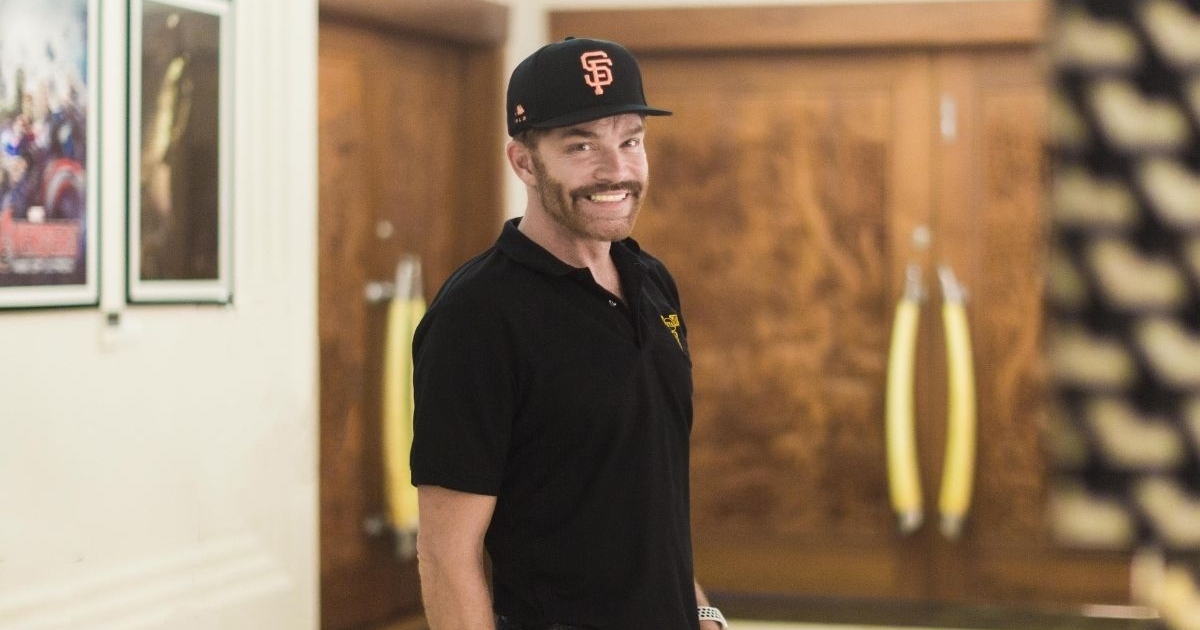 Imagine being able to drop anchor in a stunning bay in the Andaman Sea, adjacent to an idyllic private island where you can undergo cutting edge transformational regenerative medical procedures before setting sail once more to continue your vacation. This dream-like scenario already exists for those in the know and will expand further in April 2021 with the opening of RenewyouAsia, a pioneering anti-ageing clinic based in the Royal Phuket Marina where you can emerge looking and feeling ten years younger.
The brainchild of independent filmmaker William Johnson – Bill to his friends – the idea came to him three years ago following a serious motorbike accident in Thailand during a sabbatical from Hollywood.
"I had just completed an incredible year, having made Hacksaw Ridge with Mel Gibson, The Founder with Michael Keaton and the BBC drama The Night Manager," Bill recalls. "I figured I wouldn't have another year as good as that, it was the perfect storm and it was the perfect moment to take some time out.
"I came to Thailand as an antidote to Hollywood but during my trip, I had an accident. I rounded a corner on my bike only to see another motorist heading towards me on the wrong side of the road. To avoid a head-on collision, I laid the bike down in the middle of the road and slid along the pavement at 35 mph.
"I ended up in the emergency room with a lot of cuts and lacerations. The doctors fixed me up and I realised that the medical system in Thailand is amazing, it's very inexpensive and staffed with very good doctors. I decided to have a stem cell treatment to help heal my scars because it's great at reducing scar tissue and so began this whole regenerative space in my life."
Bill had first experimented with stem cell treatment in 2013 after contracting a rare, antibiotic-resistant strain of pneumonia, which affected his heart function. 'I went into heart failure and decided to have a fairly risky stem cell treatment administered into the wall of my heart,' he recalls.
His heart function improved significantly and following further IV umbilical cord derived Mesenchymal stem cell injections – which activate the body's own stem cells to function better - Bill noticed startling improvements.
"Within three months, my cognitive function and memory were better, my eyesight had improved to the point where I needed a new prescription for spectacles and my type 2 diabetes was cured, which was the biggest marker that something amazing was happening.
"My A1C number which defines diabetes dropped from 6.7, which is within the range of the disease, to 5.4, which is not even on the border. My pancreatic function improved too and these have been lasting results. I changed my lifestyle, stopped eating and drinking the way I was, which is important in making the cell procedures last, and my phenomenal results got me thinking more about the concept of using stem cells to regenerate the body."
The fruition of that idea is RenewyouAsia. The enterprise started life in a luxury villa on the paradise private island of Rang Noi, just a 10 minute boat journey from the site of the new clinic. it provides a seamless, one-stop process for VIP clients from initial consultation through to an array of youth-enhancing, non-invasive procedures including peptide injections, vitamin infusions and ozone therapy as well as stem cell injections and intermittent fasting.
All treatments are administered by an expert medical team in the privacy of the villa or on board Bill's chic Falcon 106 superyacht which is moored just metres away in the Andaman Sea.
Bill chose the island as a base largely for its closeted position – easily accessible by air or sea, it is also discreet, making it the perfect place for UHNWIs, yacht owners, charterers and celebrities to embark on a full body systemic rejuvenation in complete privacy. He is also liaising with Thailand's hospitality sector to create one-day health boosting visits from guests staying in neighbouring luxury hotels.
"Rang Noi is one of the most beautiful places I've ever seen, it's renowned for its beauty and tranquillity so it was the perfect place to start this venture," adds Bill. "My friend owns the island and we treated both him and his 86-year-old father with some of the protocols to show them how effective they are. They have never felt better.
"From the moment you arrive, it's white glove treatment. Guests are driven by limousine to their accommodation on the island and each trip is custom made. We spend a lot of time before they arrive finding out the type of food and cuisine they want to eat, we have private chefs and butlers and we offer a true seven star experience. Every type of watersport is included and we have day boats to take people for picnics on the most stunning private beaches.
"The great thing about our treatments is that they are not intrusive - you are down for maybe an hour or two while you do an IV infusion and then you're back to your vacation.
"You can divide your time between the island and my yacht. We are working on arranging five more yachts to accommodate guests and every aspect, from what you want to eat to health education and treatment is a culmination of everything I've ever learned. Our clinic will be situated a short hop from the island and we will also continue to service our VIP clients within the privacy of the island on bespoke vacation packages.
"Additionally, we teach clients about intermittent fasting – eating during an eight hour window and fasting for 16 hours – to encourage your body's cells to go into repair mode. It makes a big difference over time and is one of the most effective ways to extend your lifespan.
"The complexities of chronic disease caused by ageing are beginning to be unravelled. Most people don't consider that we are the generation that will far exceed the previous generation in how long we will live. You can certainly slow down the ageing process to a crawl but when you begin to reverse things like diabetes, which requires life-long medication, that's when it becomes exciting."
The son of the founder of leading US investment advisory firm Franklin Templeton, Bill's career in wellness follows on from his success as a venture capitalist and highly regarded Emmy and Oscar-nominated Hollywood producer.
"I've made a lot of movies," he says with a chuckle. "Hacksaw Ridge was my favourite. Mel (Gibson) is a genius; very few people can consistently write and direct epic movies the way he has done. It was a privilege to work with him. He is very smart, disciplined and he works hard. He was a calming influence on set despite having a reputation that preceded him.
"I enjoyed working on The Night Manager too, Hugh Laurie was epic. All four of the leads were nominated for Golden Globes, which made me very proud.
"I've enjoyed a lot of success and my family is also very successful so I never approach things from a standpoint of creating wealth. My motivation is to change the quality of people's lives. If this venture becomes a profitable business in the process, that's great."
With a target market of successful captains of industry, yacht owners and celebrities, the new two-storey clinic will operate by word of mouth, just as the private villa retreat does, because, according to Bill: 'It's difficult to sell these individuals anything but when people enjoy good results, they will tell their friends and that is 100 times more valuable than reading about it.
"Superyachts can park off the island and their guests can be treated on a daily basis. Some of the intensive rejuvenation procedures can take about a month to be effective, so if you really want to come and transform your life, the best thing you can do is come to Phuket, enjoy the beauty and visit us over the course of a month. When you leave, you'll look and feel 10 years younger."
With Thailand rumoured to be reopening to foreign tourism this summer, RenewyouAsia is already taking bookings despite package prices which range from $45,000 to $130,000. 'As expensive as it sounds, our stem cell procedures are not the most expensive in the market,' adds Bill. 'They are within the high end of the marketplace but adding in all the other services we provide make our prices competitive by comparison.
"The feedback from our first few clients has been amazing. Some of the results have been incredible. One friend needed a knee replacement but is walking now and has avoided surgery while another has seen his hip problems improve beyond belief. I'm very excited about the journey ahead."
For more information, check out the RenewyouAsia website here.
Read Next