The World's Most Expensive T-Shirt: The Inside Track on Cabo's High Stakes Sport Fishing Circuit
If you had to gamble $120,000 to enter the world's most high stakes sport fishing tournament, knowing full well that most competitors leave with just a T-shirt to show for it, would you do it?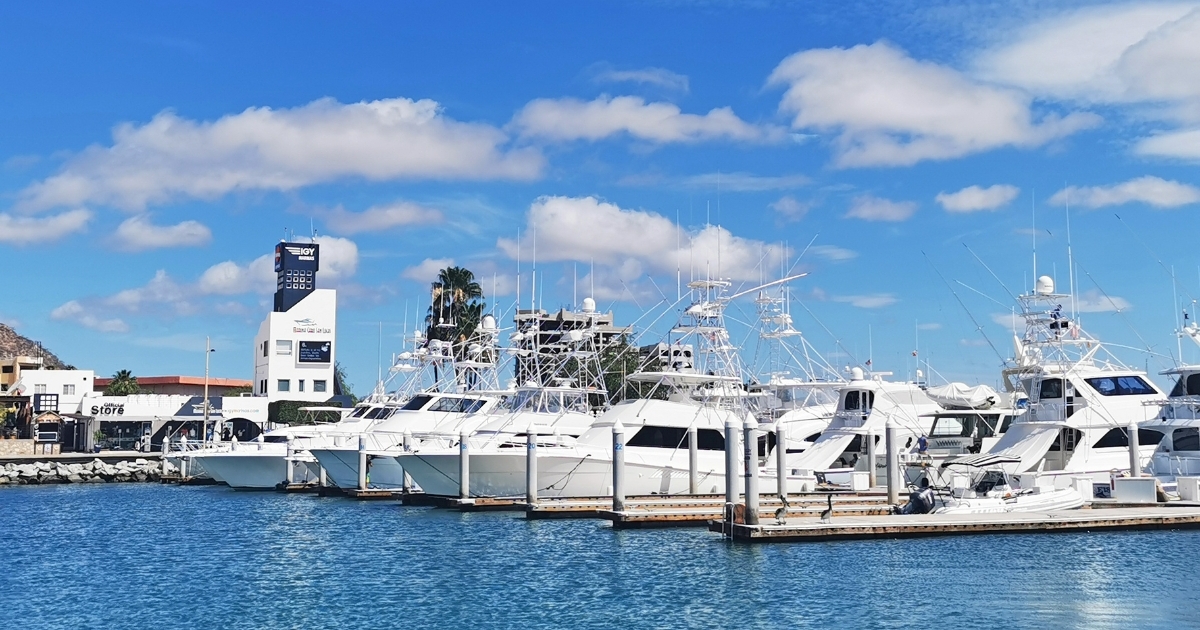 It's a question many passionate amateur anglers and high rolling entrepreneurs don't hesitate to say yes to. Welcome to the crazy, rollercoaster world of competitive sport fishing, where registration fees and expenses can easily outstrip the winnings - even when prizes run to a million dollars plus – and the consolation prize of a T-shirt might not even be in your size!


The global hub of sport fishing
Considered the global capital of sport fishing due to its unique position straddling the Sea of Cortes and the Pacific Ocean, IGY Marina Cabo San Lucas, on the southern tip of Mexico's Baja California peninsula, hosts a number of sport fishing tournaments throughout the year with an incredible combined total winnings value of around $20 million.
"We can have a difference of up to 10 degrees in the sea temperature between the Sea of Cortes and the Pacific Ocean," explains General Manager Darren Carey. "And we sit on a peninsula where the two join, so by the time it's too cold on one side for the pelagic, or deep water roaming fish, it's already warm enough on the other side.
"There isn't a day of the year when you can't set off from Cabo with a reasonable expectation of landing pelagic sport fish - you simply come out of the marina and turn left or right depending on conditions. There's nowhere else in the world that you can find this apart from Cabo."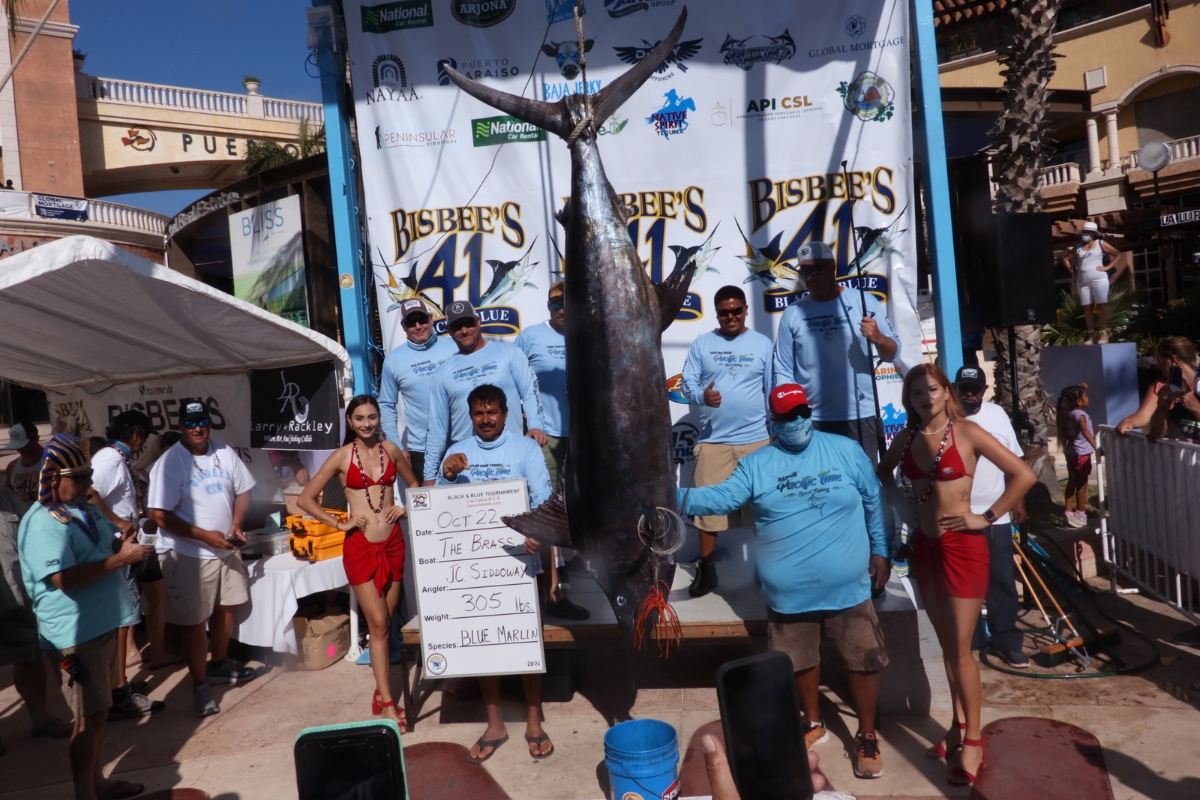 Cabo's humble beginnings
To understand how Cabo became the heart and soul of sport fishing, you have to cast your mind back a century or so to 1917, when the construction of a floating platform from which to catch tuna first established it as a fishing village. It remained largely undeveloped and unknown outside the fishing community until the late 1980s, according to Darren, who takes up the story.
"All that was here was a dirt airstrip running across the desert to the beach, a tuna cannery and one hotel," he says. "People weren't living here but private planes used to fly in from Hollywood as it became known as a bolthole for the rich and famous to escape the limelight for a bit of sport fishing. The town and community grew up organically around the marina."
It's a very different beast now, with 9,000 new hotel rooms built in the past 12 months, and boutiques including Fendi sitting alongside laidback taquerias and bars. However, Cabo remains first and foremost the bucket list destination for the global sport fishing of marlin and tuna.
"It's still true Hemingway The Old Man and the Sea territory," adds Darren. "The fish are huge and incredibly powerful. The longest I've seen someone fight a fish here was 27 hours."


Tournament season excitement
In October, when fishing conditions are at their zenith and Cabo commences its tourist season, the first of the big four consecutive tournaments kicks off and the marina buzz reaches fever pitch.
"The Los Cabos Billfish Tournament is followed by Bisbee's Black and Blue - the world's richest tournament - then there's the Western Outdoor News Cabo Tuna Jackpot and finally, the Orsan, all of which offer over a million dollars in prize money," adds Darren. "Last year, Bisbee's gave away over $10m.
"Each tournament has a slightly different angle but they all compete for pelagic fish. Bisbee's is geared towards black and blue marlin and you can't land a catch under 300 lbs. The biggest marlin I've seen landed here was 980 lbs.
"When you hear on the marine radio tournament channel that someone has landed a big one, crowds gather around the landing point and the weighing point, and it's a procession on its own, with people following the fish round. If the fish dies on the line you bring it in, if not, you film it, tag it and release it. Many tournaments now encourage tag and release and we're all very pleased to see that."
Darren asserts that one of the principle reasons why pelagic fish haven't been commercially exploited is as a direct result of legislation brought in to protect the sport fishing industry.
"It's kept marlin and dorado off the commercial fishing list," he explains. "It used to be very easy to get a smoked marlin taco here, but it's much more difficult now because locals are realising that their existence belongs to that fish. Sailors kick off if they see marlin on the menu here."


Bisbee's Black and Blue leads the way
Bisbee's - which is now run by founder Bob Bisbee's son Wayne - is a huge magnetic draw for successful businessmen, amateur anglers and regular workers alike. With a baseline registration fee of $5,000, your spend can rapidly rise to $120,000 if you enter the daily $5,000 - $10,000 jackpots across the board.
Teams are limited to four anglers and for the biggest spenders, many of whom transport their boats from the East Coast or hire a state of the art charter boat onsite, the overall spend can easily rise to around a million dollars if they spend a month in advance with their crew at Cabo preparing and researching where the fish are.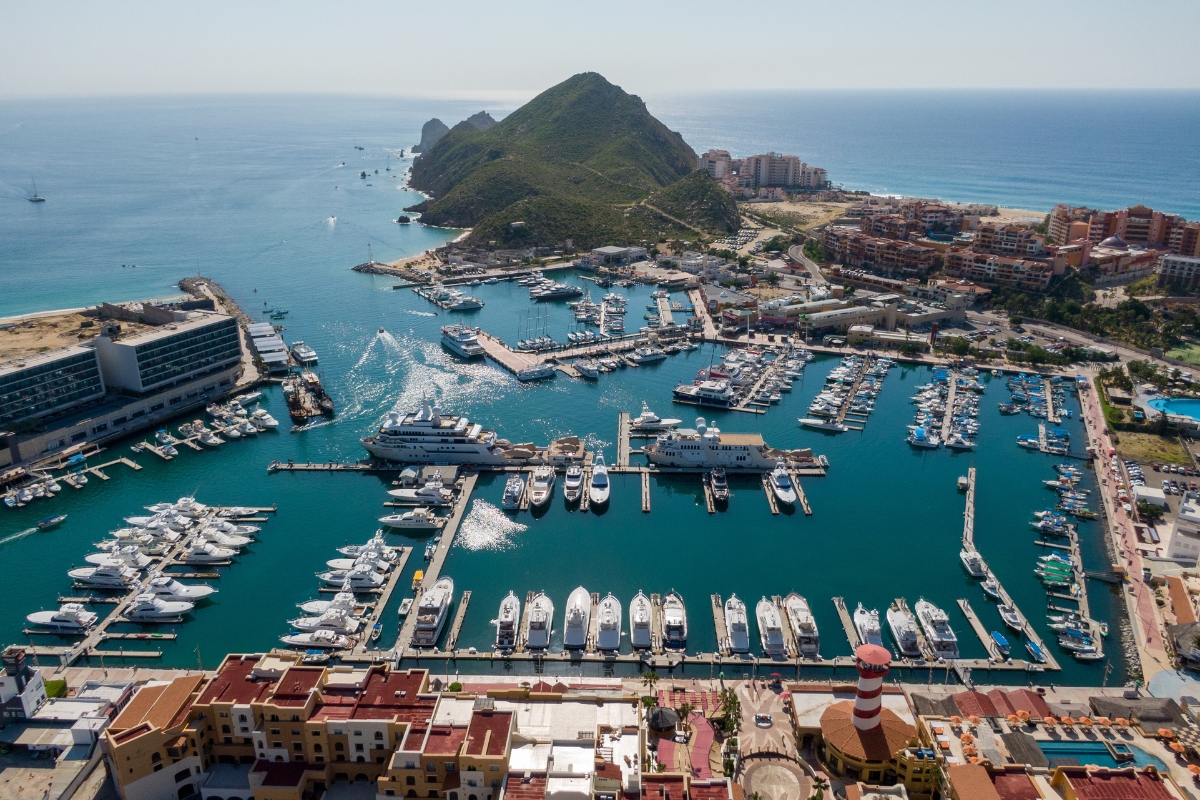 "The costs can run crazy," adds Darren. "It's not unusual to receive a request for a 200ft boat and a 50-60ft boat at the same time; the small one is the fishing boat and the larger one is what they'll be living on. It's largely high net worth individuals who enter, but you'll also get blue collar, salt of the earth guys on their once-in-a-lifetime bucket list trip at the bar sitting next to these wealthy, successful businessmen.
"It's a spicy mix and we cover the entire span, chartering everything from a 25ft Panga to a 90ft sport fishing boat. The appeal is the bragging rights. When you hear: "I'm in across the board", you know they've entered every single jackpot. And if you don't catch the biggest fish of the day, you get four T shirts in a bag with no guarantee that your bag doesn't contain four extra small sizes!
"You also have to pass a polygraph test to make sure you've stayed within the rules, and someone else hasn't touched the rod, or the leader."


Community building event
However, tournament season isn't without its challenges and in 2014, Hurricane Odile hit the Baja California peninsula, virtually wiping out Cabo just four weeks before Bisbee's was due to start. Somehow, it still went ahead with a philanthropic financial benefactor stepping in to provide the entry fee for anyone who wanted to enter as long as they chartered a local fishing boat, which kickstarted the local boat industry into operation once again.
And the best feelgood story was the year a local orphanage registered a team using the charter boat scheme, walking away with Bisbee's top prize.
With Elon Musk a recent visitor to the area for a music festival, and artists including Sheryl Crow, Heart, REM and Van Halen playing gigs at a nearby canyon this year, Cabo shows no sign of losing its cachet as the globe's most popular sport fishing hub.
Read Next: