Superyacht Chef Lee Easdon: From Rick Stein's Protégé to Mega Yacht Culinary Excellence
Growing up in Cornwall gave Lee Easdon a golden opportunity to train under one of the most celebrated and revered British chefs of all time...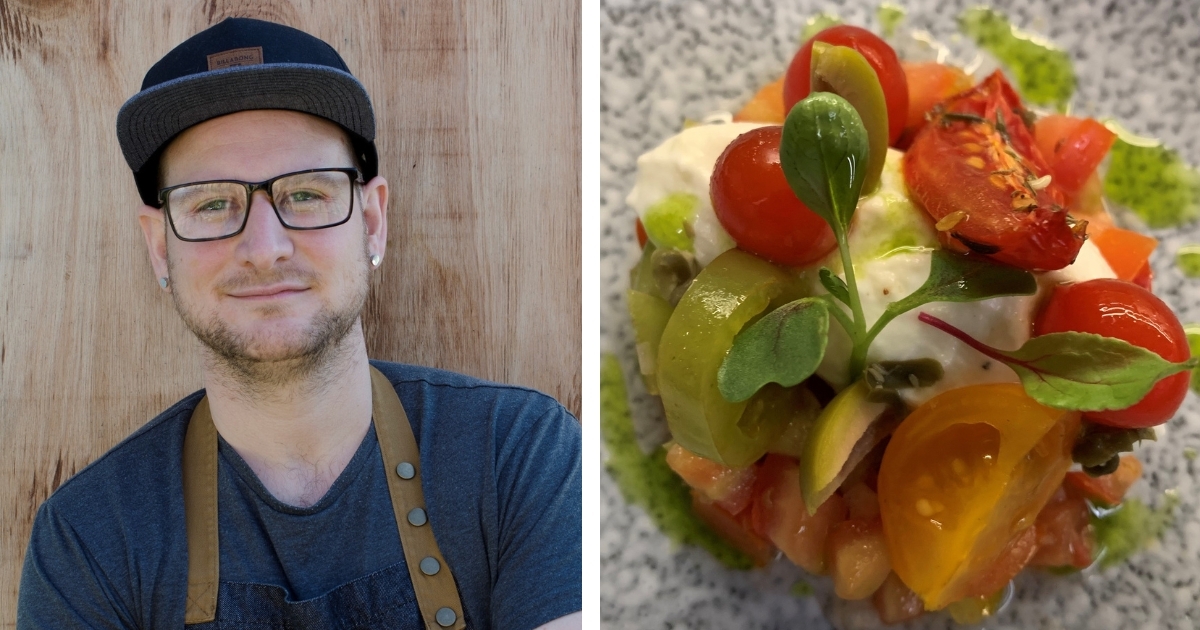 The county is now celebrated as a centre of culinary excellence and is home to an impressive number of Michelin starred restaurants run by the likes of Nathan Outlaw and Paul Ainsworth, but when Lee first started out, there was only one name on everybody's lips…Rick Stein.
Following a week-long stage at Stein's original outpost, the eponymous Seafood Restaurant in Lee's hometown of Padstow, he was taken on as an apprentice just as it was morphing into a world-renowned eaterie thanks to the legendary chef's long-running BBC TV series.
Work experience at the Seafood Restaurant
"My auntie worked there so I did the classic work experience at 15 for a week and loved it," recalls Lee, who is now rotational head chef on M/Y Joy. "You hear a lot of chefs say it's like being on a pirate ship and it was – there were incredible people that you wouldn't normally meet.
"I started out washing dishes and when the head chef asked me what I was planning to do when I left school, I decided to join their apprenticeship scheme at 16, staying for five years."
At the time, Stein was already a household name, with a few best-selling cookbooks complementing his TV series and chefs including Nathan Outlaw and Paul Ripley also beginning their careers with him. He was also a regular presence in the kitchen.
"My generation of apprentices was probably the last to see Rick in the kitchen because he was starting to become really big and it was the time his cookery school launched," Lee recalls. "Rick's lovely, he's the same as most chefs, a nice guy who's very knowledgeable.
"I learned so much about seafood, the main reason I left was because I wanted to learn about meat - at the time we only had steak on the menu.
"The environment was the best thing about it. Being under the influence of other chefs, some of whom were Australian, made me a better chef and made me want to go to Australia myself. Rick wrote me a personal reference when I moved on."
Backpacking around the globe
Lee headed to Australia where he ran an events catering business and set up a Brisbane restaurant called Park in the Park before backpacking around Indonesia, Thailand and New Zealand, working with different chefs and learning as much as he could on the road. Ski seasons at Chalet CK Verbier in Switzerland and in the Japanese resort of Niseko were the spurs he needed to make his first foray into yachting.
"It was the first time I'd worked privately and it was a lot like working on a yacht in terms of using the best quality ingredients and cooking high level food. In Niseko, I worked alongside a Japanese chef and we taught each other different techniques and food styles."
Running the world's most sought after superyacht galleys
In 2013, armed with his CV, Lee arrived on the Med and did the round of yacht agents, landing a position on the 37m Benetti charter yacht Giorgia. Stints on 90m Nero and 108m IJE followed and he became accustomed to cooking at the highest level for up to 22 guests at a time.
It was after delivering an exquisite and innovative tasting session on Nero, when he was tasked with creating seven canapes which all represented an aspect of the boat (including an Oreo cookie dessert to replicate the draughtboard in the library) that Lee got the call from an impressed broker offering him a post on 70m Feadship Joy, where he's spent the past three and a half years.
Foraging and Asian fusion
Having been hugely influenced by his travels through South East Asia and Japan, Lee's go-to dishes are usually inspired by the region. "I love making a ramen with 12 different bowls of condiments which guests can add themselves," he says. "People love it because you don't find this kind of food very often on yachts.
"I like foraging, so I try and order a little bit with each charter. I love the foraging style of René Redzepi at Noma. I once did a stage at By Tommy Banks, he's another chef who is very into foraging, and I learnt quite a bit there. I try and mix those ideas into Japanese and Asian cuisine.
"I put spruce pine needles through aged Japanese vinegars, bring them to a temperature and then leave them for a couple of weeks to make a Japanese pine needle vinegar gel. I do the same with seaweed - I'll buy Japanese style seaweeds and ferment them."
He takes inspiration from his vast collection of cookbooks and also follows other chefs on Instagram. "It's always amazing to look at what new chefs are doing," adds Lee, who has just completed a stage at Michelin three starred L'Enclume in the Lake District. "I really want to eat at Restaurant Frantzén in Stockholm, which is very Asian influenced. And Stanley Tucci's TV series on Italy is also a great watch."
Food and restaurant heroes
Naturally, Rick Stein is right up there with his food heroes. "Rick is classic, I still use his recipes - some of them were way ahead of their time. Clare Smyth and Daniel Humm are also big influences on me."
His favourite restaurant is Humm's Eleven Madison Park in New York. "I went there with my wife Emma and found it mind-blowing," he says. "I love how clean and simple his dishes look and yet the amount of detail and elements to them is incredible. It's now a three star vegan restaurant, which is a risky and ballsy move when you've already got a name for what you do but he has pulled it off. I try and make my food look as clean as possible – I'm not a splatter or smear loving chef."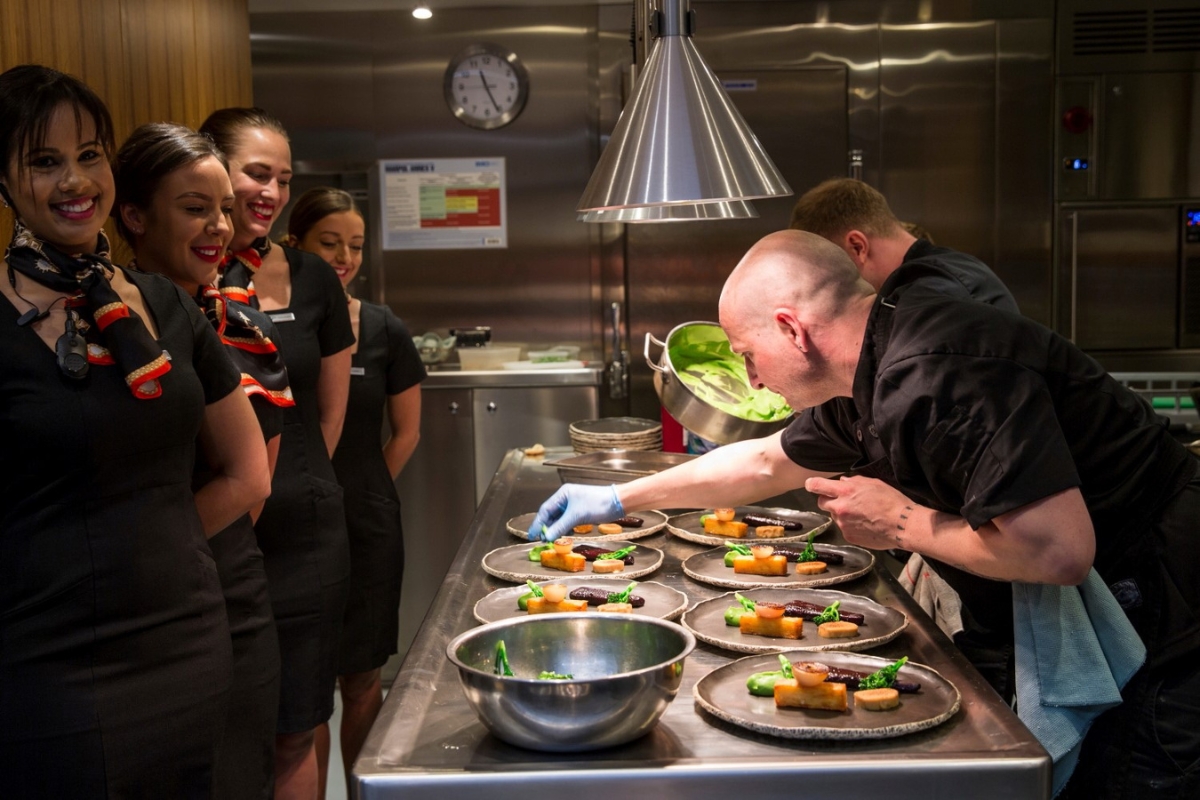 From a culinary destination perspective, Lee's love affair with Japan is ongoing. "It's one of the places with the most Michelin stars in the world and so many restaurants are popping up there using western style techniques with Asian food. No one restaurant is the same as another in Tokyo. They are still revolutionising their own food with a new generation of Japanese chefs making waves and putting their mark on the cuisine."
His favourite chef is Australian David Thompson, who made his name at Nahm in Bangkok. "Thai food is complex but so easily done. That said, David is one of the best Thai chefs in the world and for a westerner to produce such off the scale Thai food is pretty amazing. I also love what Le Du – No.4 in Asia's Best Restaurants list - is doing."
Variety is the spice of life
When it comes to his own signature dish, Lee confesses to getting bored easily. "I like charter, because it's never the same every day, you have to be different. However, I had a charter once request my sourdough focaccia for every meal after I served it as a canapé! I did different variations of it for them and it has become my signature dish for charters."
He's looking forward to a summer season cruising the Amalfi coast and the Balearics before spending the winter in Antigua, Saint Martin and The Bahamas. Summer in the Med will enable him to stock up on his favourite olive oils and vinegars from Fernando Pensato in Monaco.
"They do tastings of their oils and vinegars and you just want to drink it," he laughs. "I'm never without tomatoes either – my sous chef can always tell when I'm back on the boat because there are always some marinating or macerating above the oven.
'I love cooking Italian food. I once did a stage in a two star restaurant near Naples called Quattro Passi which blew my mind. When you watch the Italian professionals in action, it's a totally different game, and what I learned there in three days was simply out of this world."
Superyacht Chefs: Remarkable, Unique, Rising Stars, with special thanks to Amandine International Chef Placement
The leader in international chef placement, Amandine Chefs is the brainchild of food fanatic Kate Emery whose overriding passion in life has always been great food and wine. Kate launched Amandine in the South of France in 2011, subsequently expanding across the globe with offices now in Monaco, London and Fort Lauderdale, cementing her commitment to raising standards in the yachting industry and providing the right support, motivation and inspiration to enable chefs to perform at the highest level.
When she's not working or looking after her two daughters, you'll find Kate eating her way around the world and working through San Pellegrino's top 50 list.
Read Next: