Superyacht Chef Emily Sansom: One of London's Most Exciting Young Chefs
With stints at Ottolenghi, Roka Mayfair and trendy East London gastropub The Culpeper under her belt, Emily Sansom's CV is impressive but it's her down to earth, no nonsense approach to food which creates a lasting impression.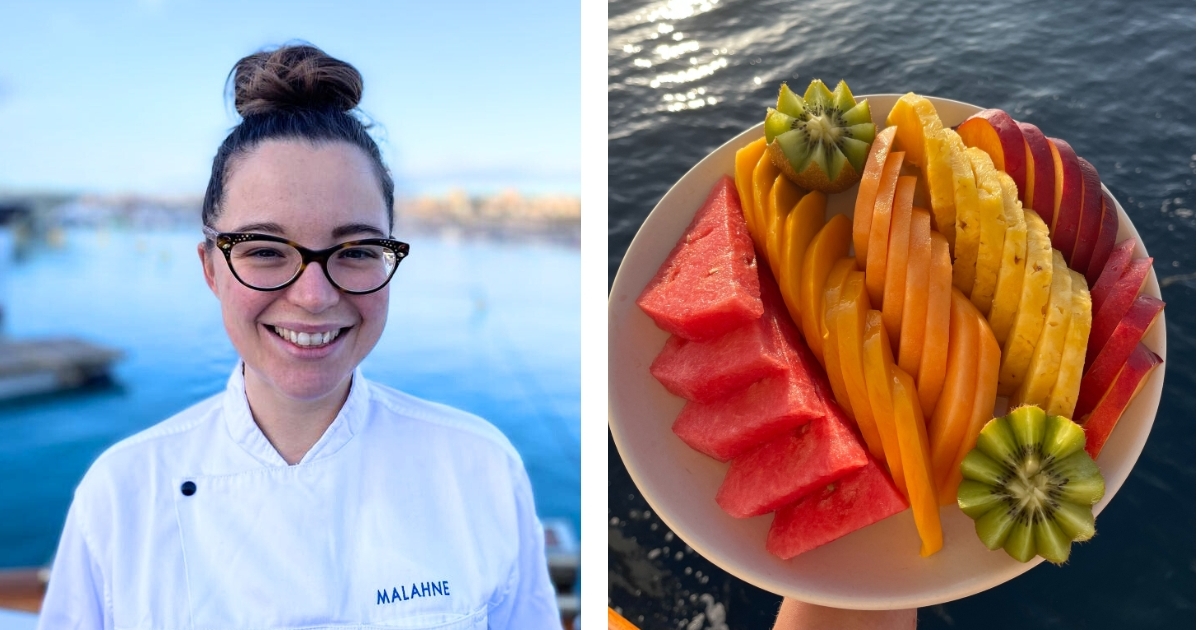 For example, she professes to hate 'fancy' restaurants, preferring to take her custom to humble Chinatown hand-pulled noodle bar Lanzhou Noodles instead. Ask her for her signature dish and she politely dismisses the concept, saying: "I don't have one - I think you lose the joy of the dish if you're cooking it on repeat. It's always the dish I'm cooking right there and then."
Having scaled the dizzy heights to become head chef at South London's celebrated Italian bistro Artusi, about which food critic Jay Rayner said: "The kitchen knows what it's doing," it's perhaps even more surprising to learn that Emily's career as a chef began by accident.


The accidental chef
"I'd just finished university, I was 23 and working in PR and I hated being in an office all day long," Emily recalls. "I'm a big eater who is obsessed with what my next meal is going to be, and I was constantly buying cookbooks and cooking a lot at home in Brighton.
"My mum bumped into a friend of a friend and was bragging about all the amazing food I'd been making for her and he just assumed I was a professional! He said a friend needed a chef for a 25m sailing yacht which was setting off for the Caribbean season and asked if I'd be interested.
"My mum passed on my number and I cooked dinner for the owner and his friends. We got on really well and they liked my food so much that two weeks later, I flew out to St Lucia to cook my first meal as a charter chef – which happened to be Christmas dinner!"
Emily's passion for cheffing was ignited by that year spent on board, armed with her trusty Leith's Cookery Bible and a couple of Nigel Slater books, as she travelled through the Caribbean and then onto Greece and Turkey with the boat. "Looking back, I had the confidence of the naïve," she laughs. "I just got stuck in and really enjoyed all aspects from the menu planning, getting organised, and shopping in different countries, which I still love."


At the cutting edge of London's restaurant scene
Entirely self-taught, she decided to hone her trade properly by working in the London restaurant scene and landed her first post at Roka Mayfair. "I'd heard all the stories about shouty chefs but I really fell in love with restaurant kitchens, I loved the camaraderie of it," she says. "I was at Roka Mayfair for the opening and it was just amazing, a huge kitchen with 20 to 30 chefs.
"It was an enormous eye opener seeing how a restaurant of that size operates with all the different sections. I learnt about restaurant structure, how your day is centred around service and how important speed is. It was great discipline and practise for me but it's easy to get lost in a big kitchen so I decided to work somewhere smaller with a changing menu where I could try my hand at different things."
Emily moved to Ottolenghi in Islington, which she describes as "an incredible restaurant full of very talented, enthusiastic and passionate people," adding: "The ingredients they use are more commonplace now, but at the time these were amazing flavours. It was so exciting always learning something new."
When a friend decided to open The Culpeper pub in Spitalfields with just three chefs, Emily joined the team. They grew their own vegetables and salad leaves on the roof and another ringing endorsement from Jay Rayner saw bookings rocket overnight.
"His review really kicked things off, we were serving 200 covers a day. We opened a more formal restaurant on the first floor as well as dining on the rooftop, and I got to try my hand at every single section, broadening my repertoire and knowledge of butchery, pastry, stocks, even making pork pies for the pub."


From London head chef to the ocean wave
One more London residency beckoned and Emily rose to become head chef at Artusi, in Peckham, where the menu changed weekly and one of the highlights was baking fresh sourdough every day. "I stayed for five years because I loved it. We had so much freedom to do what we wanted, using beautiful ingredients."
Feeling the urge to return to the water, Emily took a post as a sous chef on a 58m private yacht before landing a position on motor yacht Malahne, a 50m based in Antibes, where she regularly cooks for up to 10 guests and 11 crew.
"The owner and I have similar tastes, I know what they like and within that framework I have total freedom, which is so gratifying," she says. "I don't check my menus with them anymore, and they will often come down if they've really enjoyed a dish to ask for the recipe.
"So many rich people forget that there's a person at the other end of the meal being prepared for them so seeing your food being enjoyed and getting their feedback is what makes me tick.


Fresh, fragrant and seasonal cooking
"I love vegetable focused, interesting Ottolenghi-style salads, fresh fish and beautiful produce prepared with love without being overly fussy. The quality of French and Italian produce means it doesn't need anything more than being prepped with care and attention."
The spicy, colourful cuisine and fragrant broths of Asia also occupy a special place in Emily's heart and she cites Vietnam as one of the most influential culinary destinations she has visited.
"It was mind-blowing, I didn't have a single bad meal there," she recalls. "My boyfriend and I spent a month travelling down the coastline from Hanoi to Dalat, Hoi An, Hue - where we experienced their delicious Bun Bo Hue (spicy beef noodle soup) - and Ho Chi Minh. It's so interesting, with the fermented fish and strong pungent flavours…your palate just wants more.
"I'm having a baby this summer and we are thinking of moving to Asia for six months after the baby is born for a little adventure. I'd love to really learn about their cooking in their region rather than from the watered down versions we get in Europe."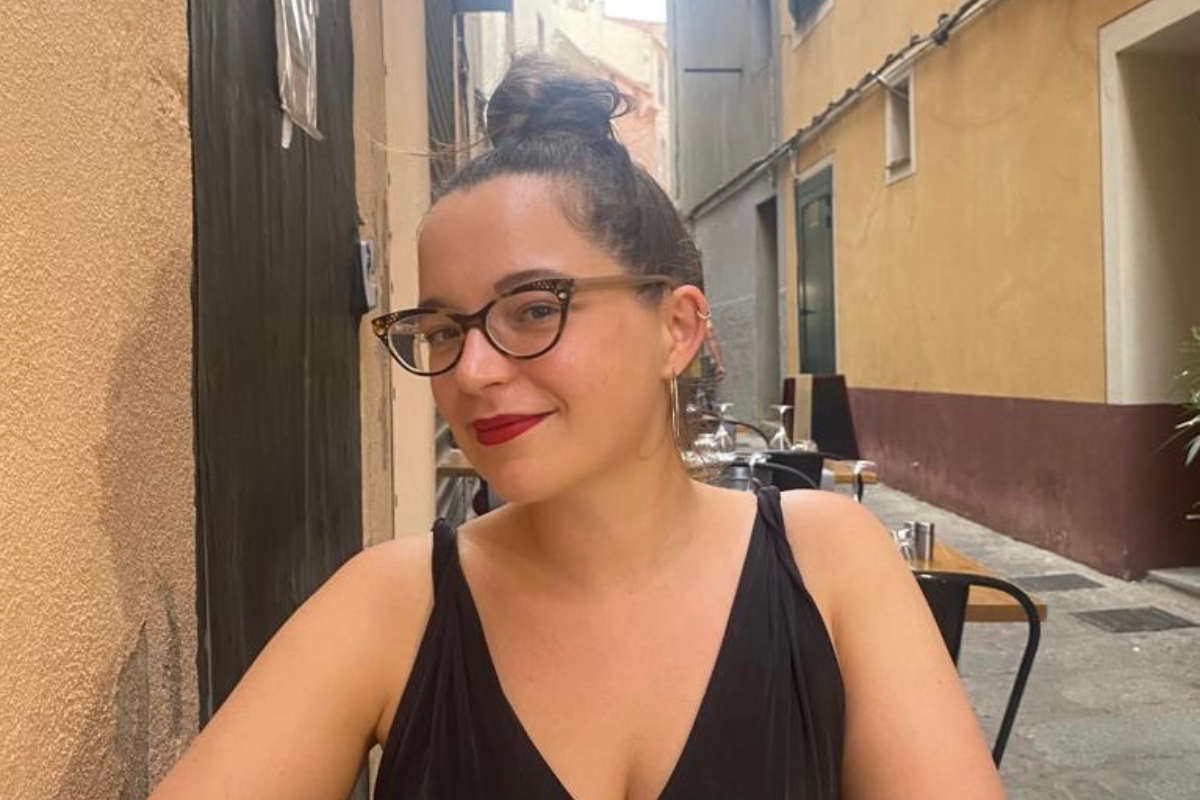 When it comes to inspiration, Emily always looks to her vast collection of cookbooks as well as following her peers on Instagram. "I read lots, I'm a cookbook addict and I get inspired by other chefs. Because I'm working on my own in the galley, with no-one to bounce ideas off, it's very easy to get stagnant and stale and just cook the same things over and over again so I make an effort to cook from books. All winter, I'm cooking for crew so they are great guinea pigs for me to try new things out on and keep it fresh."


La dolce vita
Emily's cooking style is closest to the Italian way of doing things, using simple, seasonal ingredients with minimal fuss. "Having worked in an Italian restaurant for five years, I'm very taken with their approach and style of cooking," she says. "It's a philosophy that I really respect. There's a pride in eating well, not eating rubbish and following the necessary steps to get good results out of humble ingredients."
Her food heroes are her nan, "a feeder who whips up pancakes or toad in the hole even if you say you're not hungry"; Nigel Slater, whose book Tender was consumed in one afternoon from cover to cover, firing up Emily's passion for good ingredients; Fuschia Dunlop and Marcella Hazaan. "The latter are both strong female cooks and writers who have totally immersed themselves in a country's culture and cuisine. I definitely cook from their books a lot and really respect their body of work."
Top of Emily's restaurant wish list are Benjamin Chapman's Thai outposts Kiln in Soho and Smoking Goat in Shoreditch, while Chinatown's aforementioned Lanzhou Noodles is a shoo-in every time. "I go there more than anywhere else in London," she admits. "It's the only place I know that does proper hand-pulled noodles, you can watch the guys pulling the strands in the window. It's an incredible skill and costs £7 for a bowl of soup.
"I always go out for food I can't cook myself, it's a culinary voyage for me. After all, cooking is an act of love, it's so much more than just a meal."
Superyacht Chefs: Remarkable, Unique, Rising Stars, with special thanks to Amandine International Chef Placement
The leader in international chef placement, Amandine Chefs is the brainchild of food fanatic Kate Emery whose overriding passion in life has always been great food and wine. Kate launched Amandine in the South of France in 2011, subsequently expanding across the globe with offices now in Monaco, London and Fort Lauderdale, cementing her commitment to raising standards in the yachting industry and providing the right support, motivation and inspiration to enable chefs to perform at the highest level.
When she's not working or looking after her two daughters, you'll find Kate eating her way around the world and working through San Pellegrino's top 50 list.