SEA.AI: Providing the Ultimate Security and Protection at Sea
Safety at sea and at anchor is perhaps the most important factor in the yachting and marine industry – after all, with the number one risk being collisions, it makes perfect sense to do everything you can to protect your vessel and your crew.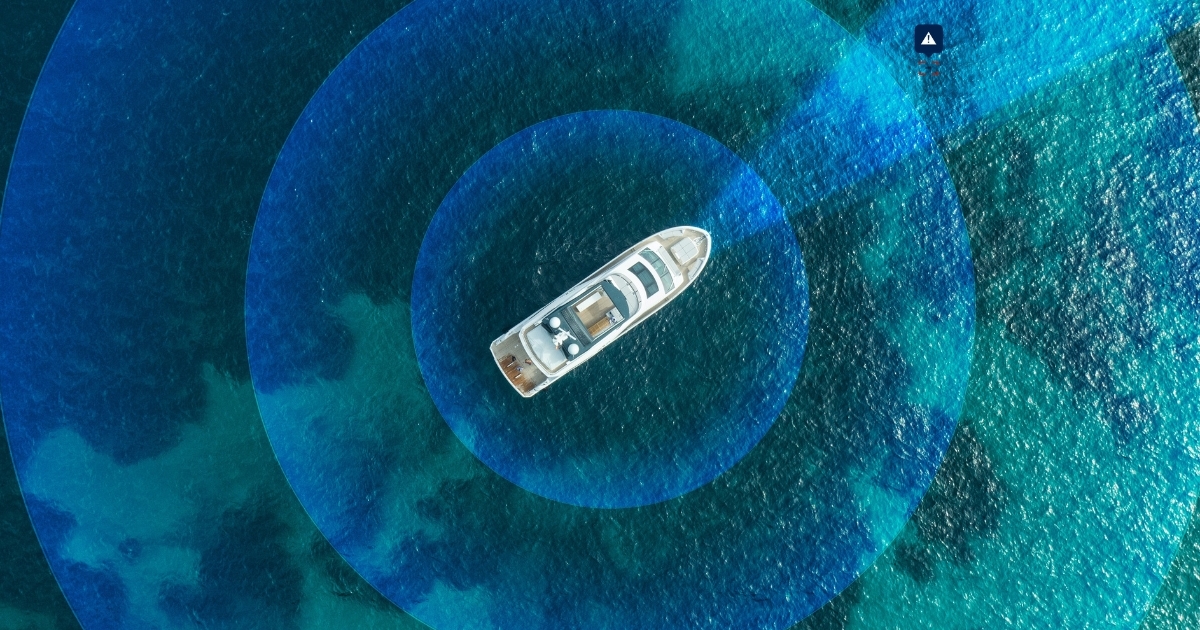 SEA.AI is creating and supplying cutting edge technology to do just this through intelligent camera systems which alert crew early and reliably about objects on the surface of the water using the latest optical sensors in combination with artificial intelligence.
Providing an unprecedented level of situational awareness at sea, detecting and classifying objects like rafts, buoys, boats without AIS and even persons overboard that escape conventional systems like radar and AIS, in short, it's the 24 hour multi-purpose lookout that outperforms the human eye – and never gets tired or distracted!
New brand partnership with IGY
Having just become a strategic brand partner with IGY Marinas, SEA.AI's hope is that even more yacht owners and captains will become aware of this innovative technology, which not only identifies floating objects but can also combat piracy, theft and hostile behaviour in far-flung and isolated destinations.
"I'm very familiar with IGY, I've been following their growth and success for the last few years", says Hernando Giraldo, president of SEA.AI, Inc. Americas based in Miami. "Everything they touch succeeds and, of course, we want to be a part of that."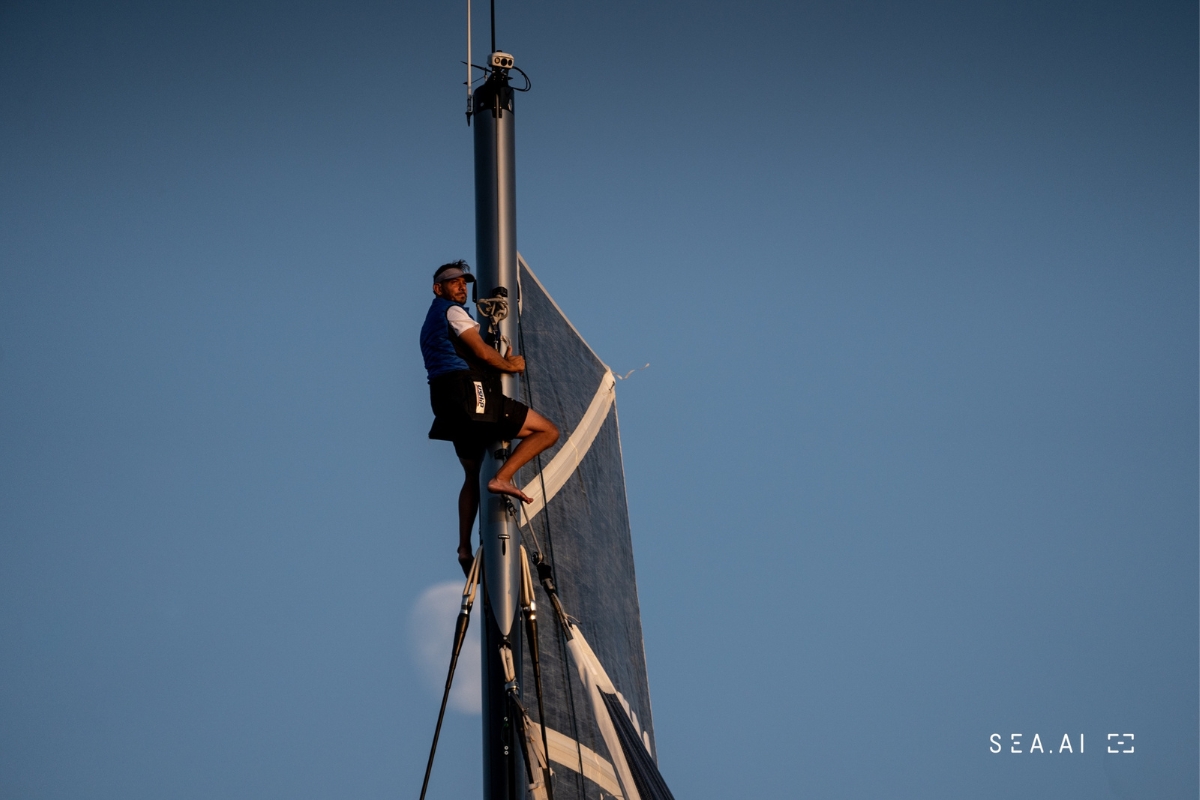 Inspired by a family sailing trip
The European-based company's inception was inspired six years ago by a sailing trip that founder Raphael Biancale embarked on with his father.
"Raphael's background is in the software industry, developing advanced tools for high end cars in Europe," explains Hernando. "When his father acquired a sailing yacht, he decided to join him to sail the family yacht to the Caribbean for the winter and spend some time together.
"At the beginning of that trip as evening was approaching, his father said: "Raphael, you're on watch, just make sure we don't hit anything!" Raphael said he'd never been so scared in his life – he couldn't see his hand, much less if there was something 20m away.
"That was the inspiration for establishing SEA.AI – as someone who had made a career out of understanding technology, he decided there was a better way of doing this."
Protecting every kind of marine craft
Research started into developing state of the art optics based on forward looking infra-red that has existed for years. The SEA.AI system enables a digital understanding of the vessel's surroundings on water thanks to onboard lowlight and thermal cameras with integrated image processing.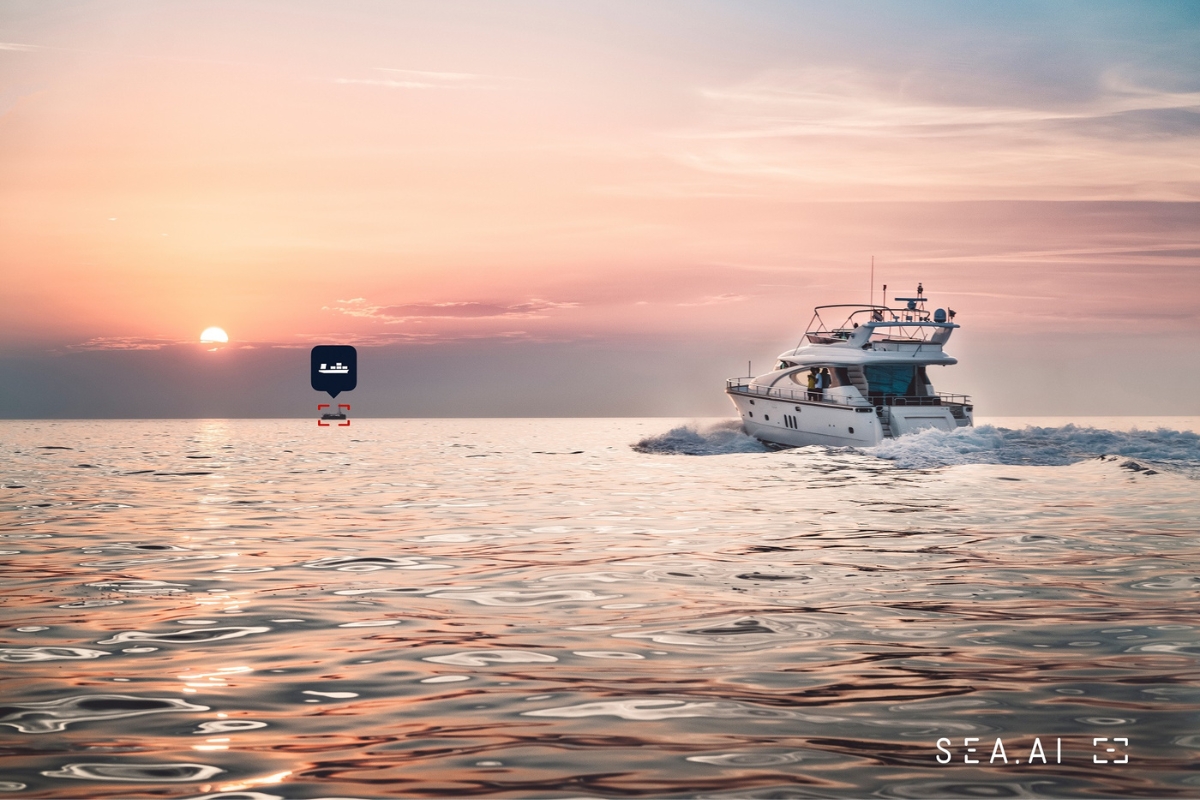 An intuitive interface using artificial intelligence to automatically detect everything that's not water. The impressive database of 9 million plus annotated marine objects is continuously growing with new dataset from users to improve the performance of this revolutionary machine vision at sea.
A multitude of models service everything from recreational motor and sailing yachts through to commercial fleets, police, navy and coastguard craft and first responders.
Generally, the Sentry model suits commercial, government and superyacht use, while Offshore provides high tech safety for blue water sailors and the Competition model works brilliantly for ocean racing and performance yachts with a rotating mast. When it comes to detection ranges, Offshore One can spot a person or buoy at 100m, a dinghy or RIB at 250m and a yacht at 1,000m.
Thanks to several ocean racing teams involved in the development of this innovation, business growth was swift and impactful, with the products selling first and foremost within the competitive and performance sailing world.
"This market was a natural fit for us and the adoption was almost instant," adds Hernando. "It was easy to move into recreational sailing as the product did not need to be modified, having been designed to sit on top of a mast.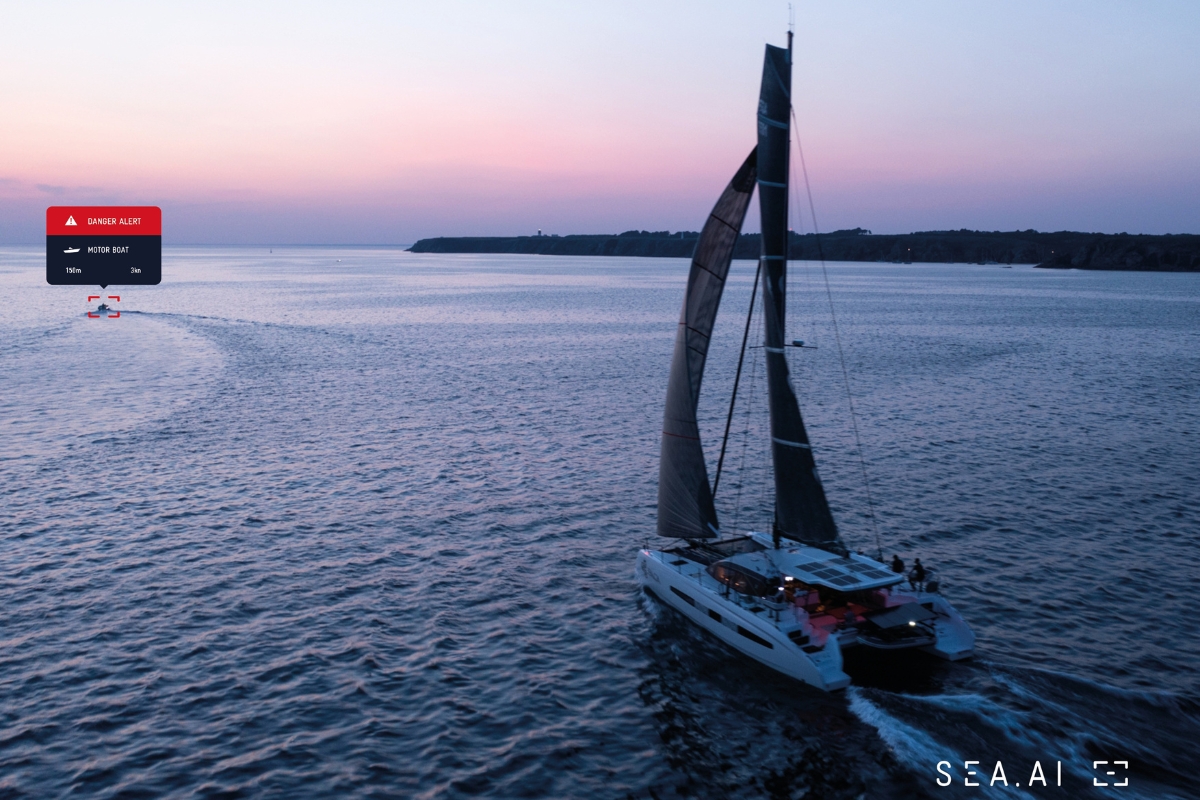 "What took significantly more time, research and money was developing products for the motor boat segment – they don't have a tall mast so the technology and needs were different. However, the existing Sentry system, which can rotate and keep watch, is perfectly suited for superyachts and we are getting very good feedback from superyacht owners who are seeing our system make a difference.
"As we gather and process data from our vessels, we update the software systems, which leads to detecting certain things faster."
Unique and affordable
With 300,000 plus nautical miles of on-water experience worldwide, whether you're embarking on a family round the world yachting adventure, undertaking a Vendée Globe race or you're a shipyard wishing to offer clients the latest technology for ultimate crew and guest safety, the SEA.AI system is one you do not want to set sail without.
The entry cost for a 24m (80ft) superyacht is under $50,000 fully installed, and it is adaptive to work on all devices including Apple iOS and android.
SEA.AI's multinational team of 50 plus professionals is based in Austria, France, Portugal and the US, with the system now available in over 40 countries through its expanding network of 100 plus resellers.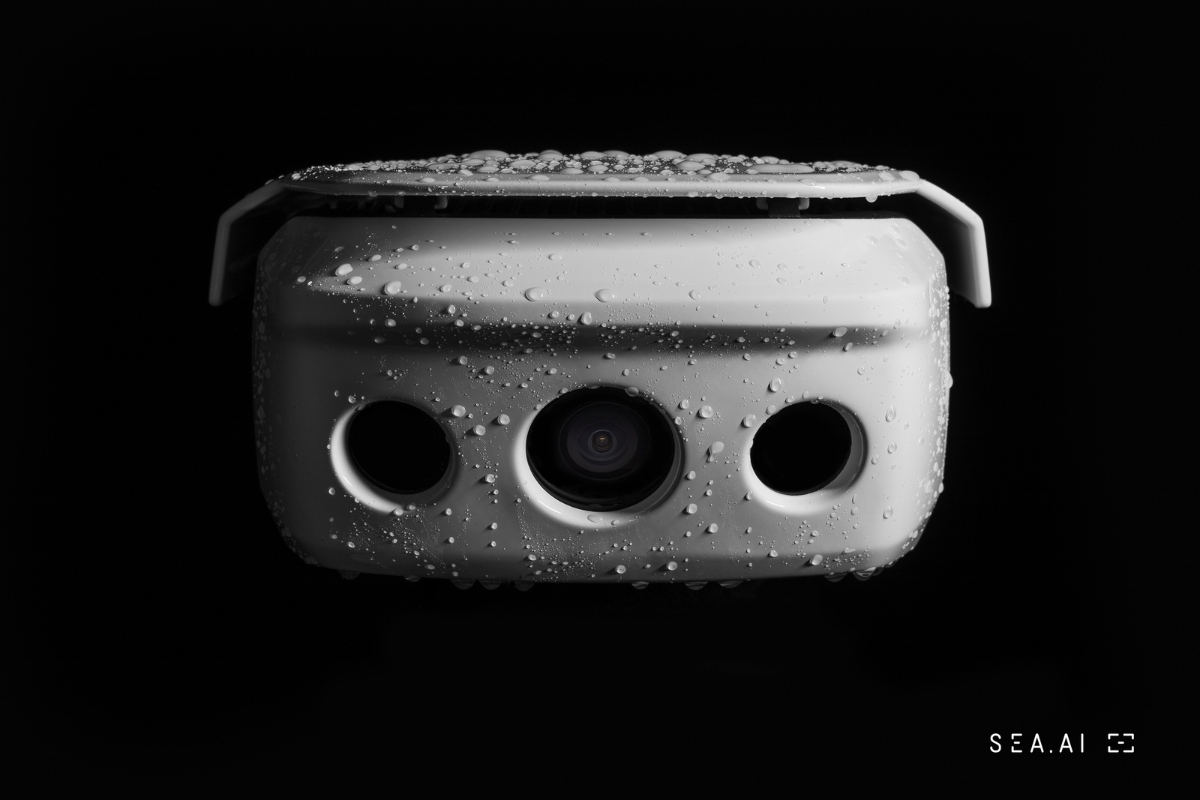 There's little doubt that the rapid growth of AI has been a factor in propelling SEA.AI forwards and Hernando hopes that increased education and awareness of the benefits AI can provide will outweigh the irrational fears it can sometimes arouse.
"This is a terrific supplement – it's not a replacement for radar, AIS or the human but simply another tool that lets an operator make the best decision possible," he says.
"This technology is completely new and represents a paradigm shift. When people hear AI, it brings many emotions, because it's still too new to be fully understood.
"The component of AI that we use, machine vision, is very narrow - we are experts on that area and apply it to navigational safety. Machine vision interprets video flux and applies historical data, information and annotation to detect floating objects.
"We are continuing to build machine vision at sea, awareness and access, which we hope to push further through IGY as an established brand which has physical facilities where boats go."
Read Next: