Art In...The Synergy of Art in Design
Art In... a London based agency representing an international portfolio of artists, has joined forces with interior designer Vanessa Brady OBE, CEO and Founder of the Society of British Interior Design, to create an art and interior design service for superyachts, hotels and private residences.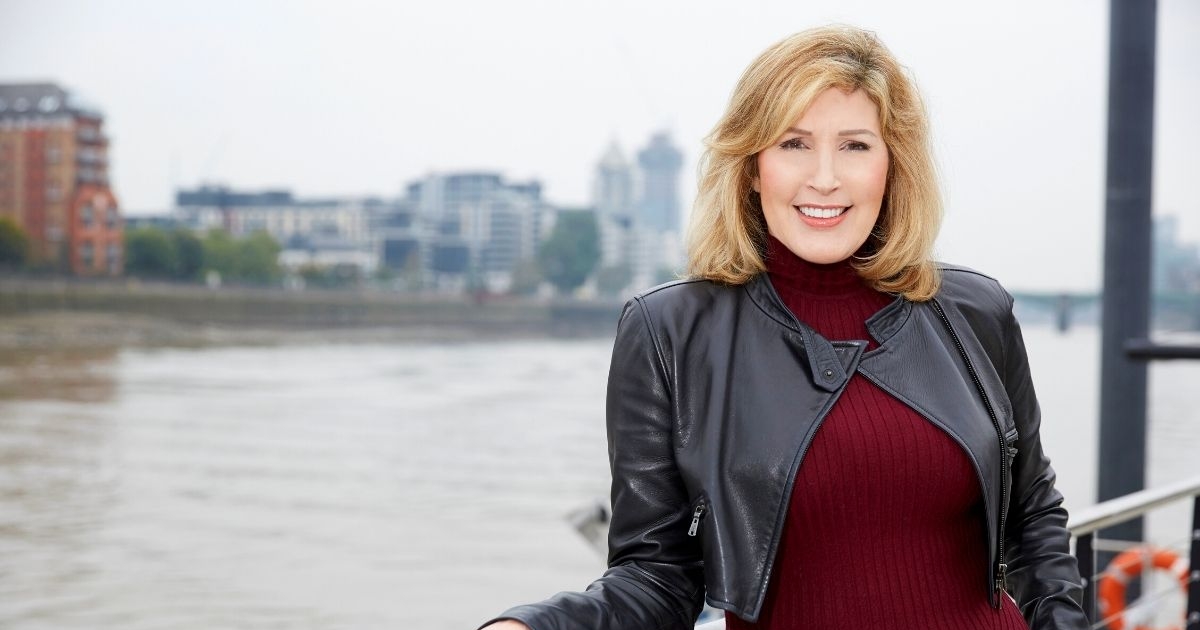 Counting many of the world's largest yachts among their clients, the team collaborates at the earliest possible stages to ensure art works are not confined to the walls but rather permeate through furniture design, stairwells and communal areas, as well as fabrics and soft furnishings to complete the look.
Here Vanessa and Art In... Founders John Cotton and Servanne Sohier discuss the complexities of choosing and curating art on board, matching artists to owners and the importance of seeing art as intrinsic to the interior design process.
At Art In... you work with a select group of artists who you can introduce to owners – how do you decide a match and what is the process?
AI: We usually work with clients for an initial consultation which typically includes working with the owner to discuss styles, influences, their lifestyle and their requirements. Some ask for art that we feel is particularly collectable, and we provide an initial selection of artists with pieces from existing collections or we discuss bespoke commissions. This might include statement pieces for key areas such as the owner's suite and the main salon, as well as communal and deck areas, all curated to work seamlessly and enhance the overall design.
We also work directly with interior designers so we are given colour palettes and mood boards which helps us to select artists and choose artworks that best fit the design. Sometimes we are asked to replace existing artwork if an owner wishes to move certain pieces from their yacht. Art is often overlooked and added at the end of a project as an afterthought, but in collaboration with Vanessa we approach things the other way around introducing artworks early in the process.
Vanessa, can you tell us a little about your background and how you got involved in interior design for superyachts?
VB: Defining the differences between design specialists has always been one of my interests, but I first encountered superyachts when I met with Sunseeker at the boat show in Southampton. After much discussion about added values and compliance, I met with the team in Poole and we just clicked. We shared an understanding of what clients want, so we discussed the timelines for building boats and the value I could bring to Sunseeker, and the deal was done.
How would you describe your personal style and approach?
VB: It should always revolve around the client, their lifestyle and what they want from the interior of their yacht. As it's a moving interior, it's important to know the intended cruising grounds so the materials, furnishings and colours compliment the natural light and are protected from the perils of strong sunlight and humidity. I then address scale and select three main materials to create the tone of the scheme, adding detail and finishes according to the lines of the vessel, product longevity and the budget. I like straight lines, clean finishes and luxury materials that stand up on their own.
Sunseeker Predator 2 - Interior Design by Vanessa Brady, Interior Design Service


Do you work with artists who create pieces specifically for superyachts?
AI: All our artists are versatile and produce work that is perfectly suited to this context, but we do have artists who specialise in this sector, such as Roberta Verteramo. Roberta is an artist who really pushes the boundaries between art and design. She believes art should be functional and design should be beautiful. She has worked with San Lorenzo and Blue Game creating paintings which are a mix of resin and metal. She has also worked with superyacht interior designer Patricia Urquolia and created beautiful candle holders and mirrors made of bronze.
Roberta has developed wall installations for stairwells where the panels are made of aluminium, bronze, plaster and coloured resin. The result is an architectural feature which not only links the decks but also changes depending on where you stand.
Paintings by Roberta Verteramo on board the SL118 and/ Left: Artwork by Roberta Verteramo on board the BGX70. Images courtesy of Sanlorenzo and Bluegame Yachts.


What are some of the constraints of working on board compared to on land?
AI: It's very important to ensure the owner is aware in advance of the potential risks to art on board. Light, salt, moisture, sand and movement are the main culprits, so choosing the right medium is key. Paper-based artworks are particularly susceptible to sunlight, although there are excellent UV blocking frames, while oil paintings and acrylics are pretty safe. On today's superyachts climate control is excellent, but if you place an artwork near an external door, naturally it will be subjected to the elements.
Everything needs to be screwed on and museum gel will be used in abundance, there is no way around this.An owner also needs to ensure their artworks are properly insured and it's important that the interior crew are trained in the care of art on board to avoid any accidents or damage.
VB: From the point of view of interior design, the most challenging aspect on board is compliance. Like car and jet design, there are many restrictions around fire and weight, but on yachts we also have to consider moisture and humidity when selecting soft furnishings, alongside water resistance and yellowing and fading from the sun. Given the confines of space, we also have to think carefully about angles, sharp corners and edges.
Finally, and it's the most clever part of yacht design, everything is about storage. Every square inch is utilised and crafted with superb joinery, customisation and precision. I love that part. Everything has a space, a place and a safety catch. It's probably my motto for yacht design.
Should a signature piece blend or stand out?
VB: That's such a great question and the answer is really one for the owner. Personally when I enter an office, a home or a yacht, it is the art that I notice, that demands my attention, and yet it is often neglected by designers and by owners. I see it as a partnership with the overall interior design and to answer the question I think both are correct - art should blend in but it should also scream at you. I think it's about emotion; ultimately the onlooker should love the piece.
In terms of process, if it has personal meaning for the owner, the designer can work backwards from that point - it's a great help when creating the theme around an installation.
How important is flow throughout the yacht and how do you achieve it?
VB: I choose three materials: wood, stone and a metal as a base, and then I pull that through the entire space. Sometimes variation is texture rather than colour, but the theme is established and dictated by the function of each space, for example, a cabin and en suite bathroom will have complimentary colours but functionally appropriate materials. On yachts I also pay attention to weight and use custom stone veneer panels.
How important is the lighting on board and what are the tricks?
VB: I always create a minimum of three lighting schemes; task, ambience and themed. It depends on the time of day and what the space is being used for. Different times of the day also require different lighting, and obviously I use lighting modes for entertaining, watching TV, sitting on deck relaxing etc. I also set light sources behind furniture to create different effects and to soften spaces.
Finally, what are the current trends in art and interior design on board?
VB: Definitely luxury materials, although a lot less chrome is being used. Of course wood has always been a major material alongside lacquered finishes, but leather is also now used much more frequently as it can be waterproofed using advanced technology. The exquisite, beautiful superyachts really invest in art and sculpture, particularly glass as it is three dimensional and when illuminated it demands attention. Colour is back too - I think we have had a long period of black and white photography as well as vibrant abstract art but I'm seeing two and three colour paintings in very heavy frames making a statement. They are strong, dominant and expressive but they may require additional protection from the natural elements.


Click here for more information on Art In...
Read Next: