Serenity
72m | Austal | 2004 (2017)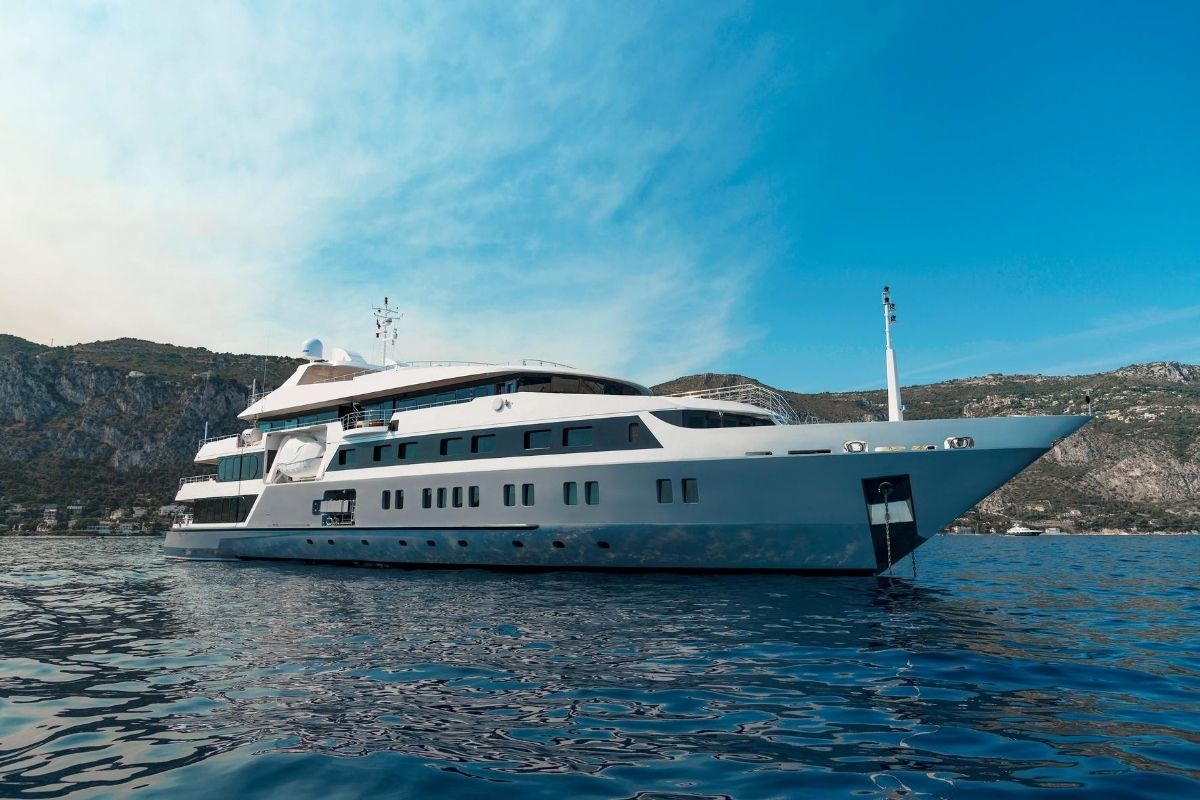 Serenity was launched by Austal in 2003 and underwent a complete refit in 2017. With an exterior design by Luiz De Basto and the interior by AskDeco, she is one of the most coveted yachts on the charter market today and is sure to turn heads no matter where she sails.
With 15 luxurious cabins that welcome up to 30 guests, including a master suite to rival all others and six VIP staterooms, Serenity is a great charter option for bigger parties and those looking to celebrate a special occasion. With a cruising speed of 14 knots and all the latest tech and entertainment facilities on board, Serenity provides the perfect environment for both entertainment and relaxation.
The Captain
Captain Theo Perikleous holds a Captain A' Diploma from the reputable Merchant Marine Academy of Greece, as well as certificates in personal safety, fire prevention and firefighting to name just a few. Having commenced his career as Captain in 2000 on board cruise ships before joining the yachting industry in 2004, he is an experienced superyacht captain with over 17 years of an unbroken navigation safety record.
Captain Theo has developed his skills on board several luxury motor yachts including the 91m Moonlight II, the 76m Lady Sarya, the 70m Nomad, 117m PV Turama, 58m Henriette and 60m Seawolfe C. He is a captain who always puts his team first, leads by example and inspires those around him with stories of his worldwide adventures, and enjoys working alongside guests to ensure their trip is a memorable one.
A man of many interests and hobbies, Theo is passionate about scuba diving, sailing, trekking, cycling, reading and basketball. Captain Theo prides himself in his professionalism and his boatload of experiences and abilities will guarantee you and your guests a safe and enjoyable trip on board Serenity.
The Experience
Very aptly named, Serenity provides exactly that. Her interior is calming and fresh, with no shortcuts taken when it comes to luxury amenities. 30 talented crew members are on hand to anticipate your every desire, and in addition to all the classic offers, Serenity also has a massage room and hair salon, as well as an overflowing selection of the most sought-after water toys.
The main deck boasts a circular bar and dining area, much loved by the guests, and the panoramic windows on both port and starboard sides create breathtaking views whether you are relaxing or entertaining. The vast sundeck has a pool where privacy is ensured, and highly trained staff are on hand to create whatever atmosphere you are craving, be it a peaceful spa experience or a taste of nightlife.
Known all over the world for her luxury and discretion, Serenity prides herself on being able to create magical experiences and seamlessly adapts to every situation, no matter how extravagant. In the captain's own words, we aim "to satisfy the most demanding international clientele, providing the pleasure of sailing freely without constraints."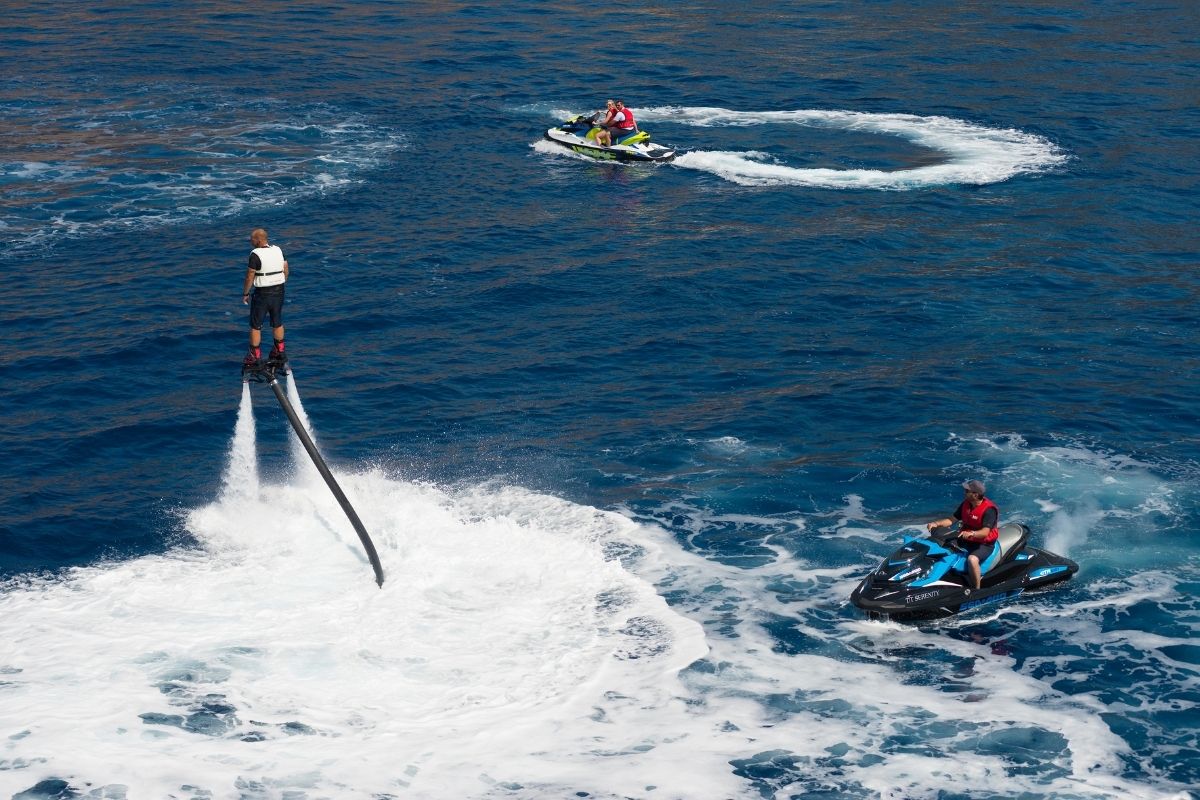 The Cuisine
The culinary experience on board Serenity is the work of Chef Aris Servetas. A chef for 14 years, Aris came to the yachting industry after working in some of the best hotels, restaurants, and villas. He spent his childhood beside his culinary hero, his father, working in a small traditional tavern on the Greek mainland.
Aris is a very positive person who always has a smile on his face, and everyone who works around him loves it because his personality rubs off on everyone. He was drawn to the highly demanding nature of the yachting industry and loves his work because it is always changing. The unlimited preferences and desires of his clients are a constant source of motivation and inspiration for him.
Confident in every cuisine, Chef Aris has a natural love for Mediterranean cuisine and preparing the freshest seafood that is available to him. He prides himself on being extremely environmentally aware, limiting waste while still using only the best products to create his astonishing dishes – a very difficult task for a yacht chef of this calibre.
Other Yachts You Might Like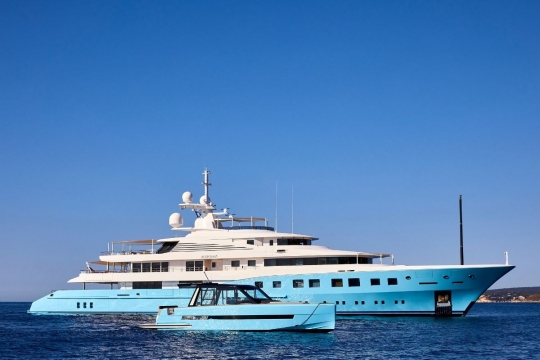 Currently not for charter
Axioma
72m | Dunya | 2013
from €450,000 per week + expenses
VIEW MORE